Hawaiian Glass Art and Glass Blowing Lessons
Cutting edge glass art made on Maui.
Inspired by the Sea, Sun and Sky of the majestic Hawaiian Islands, Ryan Staub created Moana Glass in the beautiful town of Lahaina. Staub calls on his 21 years of experience with hot glass, creating magnificent artwork that ranges from affordable to very expensive, in both series and unique masterworks. In our online gallery, you can purchase artwork or catch a glimpse of Staub's artistic vision.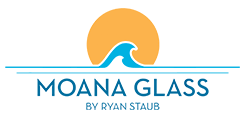 Private Glass Blowing Lessons starting at
$150 per Person

Amazing Glass Blowing Lesson!

"We signed up for the glass blowing lesson and had the BEST experience! And great souvenirs to take home that we actually made – worth every penny! They are very professional and take great care that everyone gets a wonderful and safe experience. I would do this every day if I could!"
Moana Glass – Glass Blowing Lessons Details
Lesson Features
Create Your Own Perfect Maui Souvenir

Personalized & Private Lesson

Expert Instructors to Guide the Way
A Great Bonding Experience

Free Studio Tours

Everything Included
Safety
Moana Glass provides an orientation that covers glass studio safety in detail as well as providing safety glasses for glassblowing participants.
For safety, participants must come prepared by wearing:
Closed toe shoes
Cotton Clothing
(If you forget, we can loan your shoes or shirts)
Moana Glass – Glass Blowing Lessons
&

Art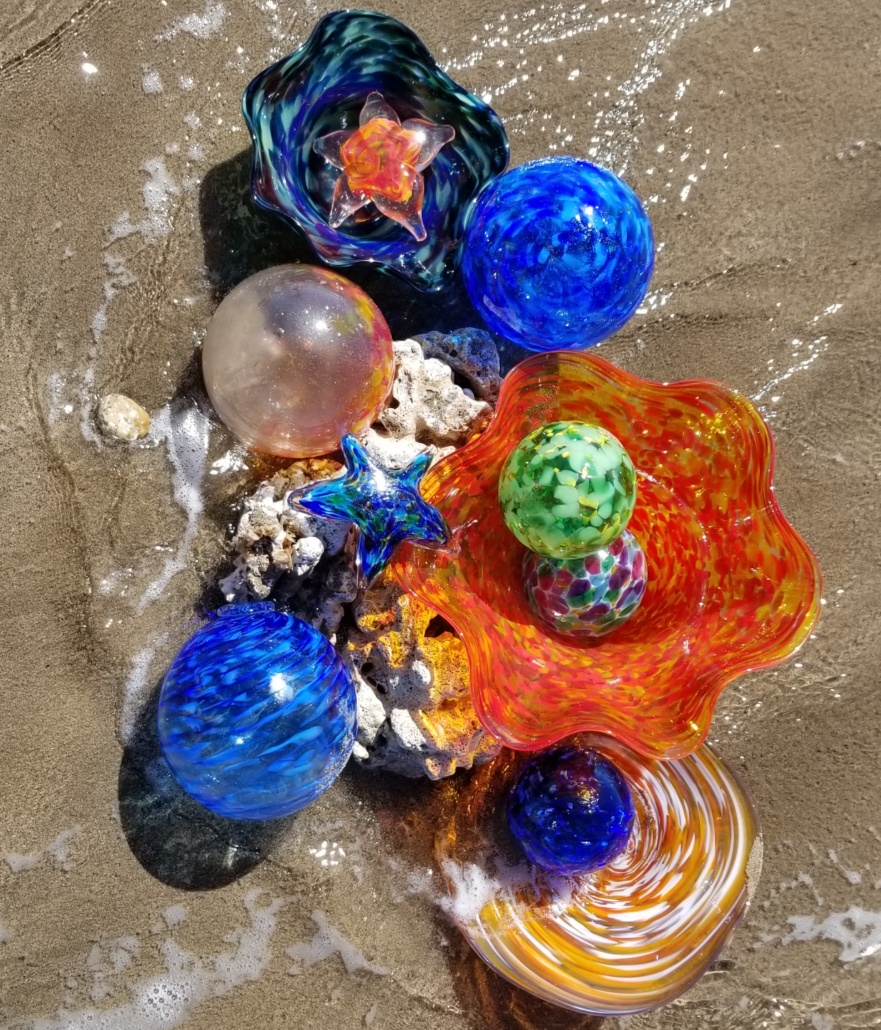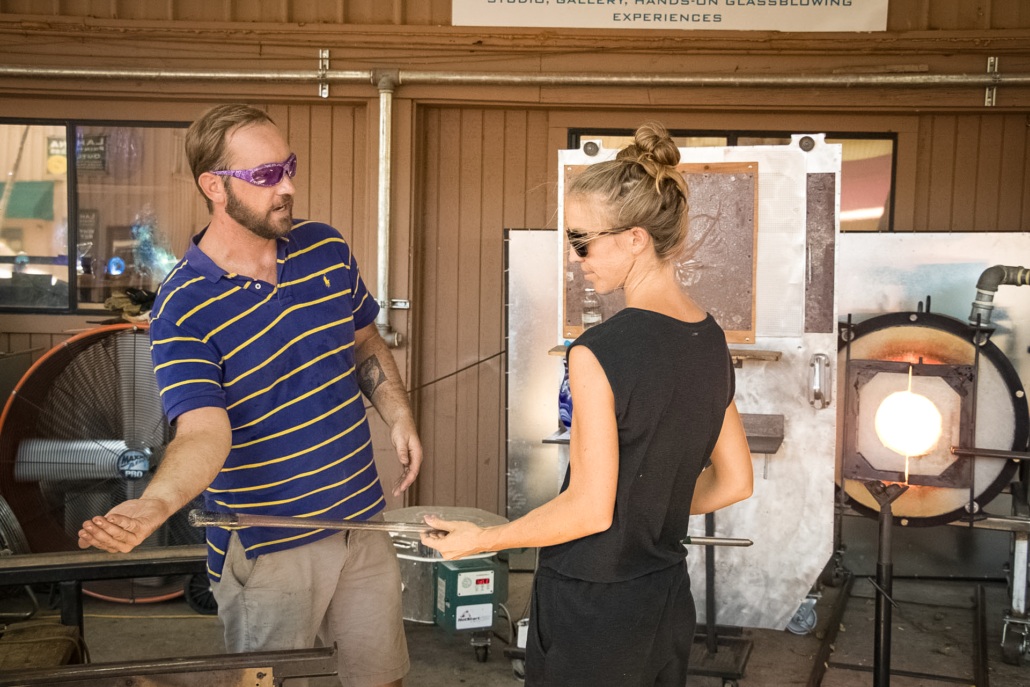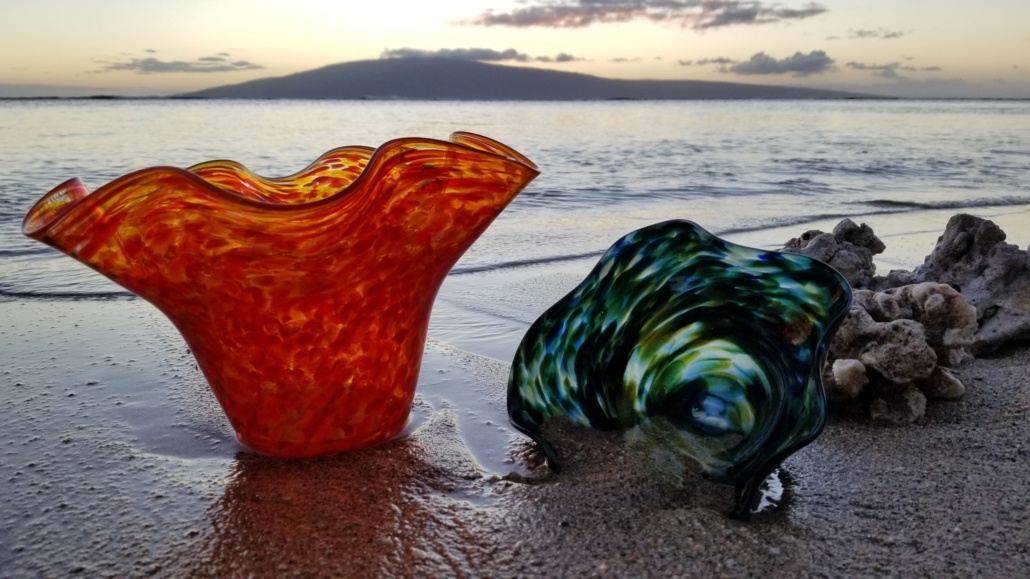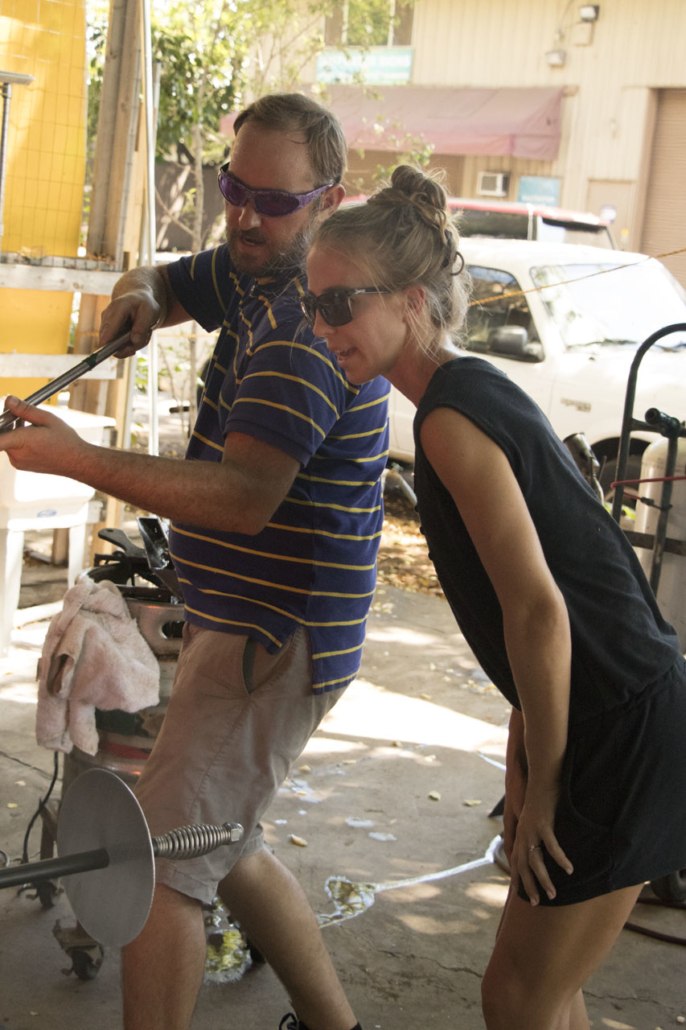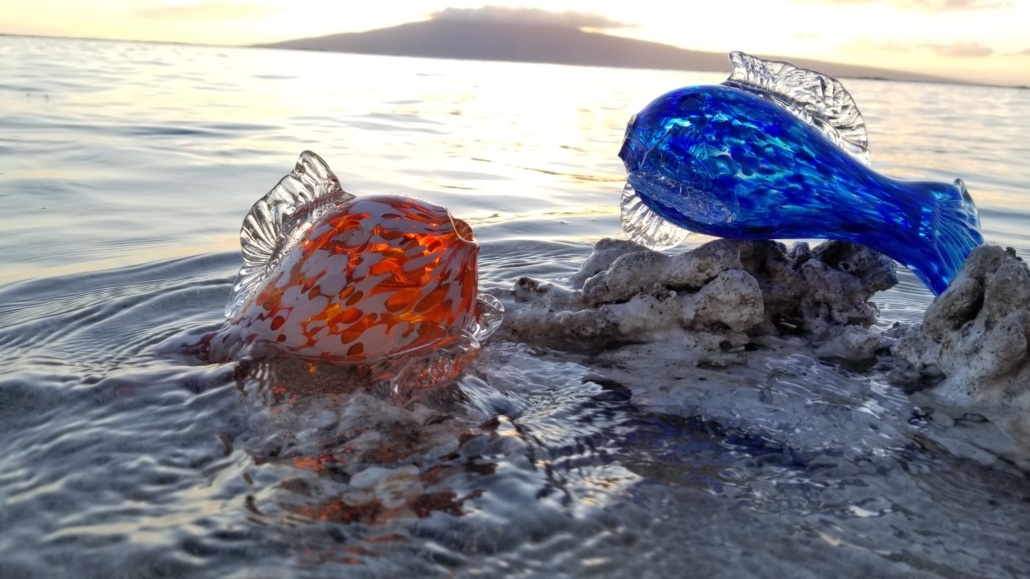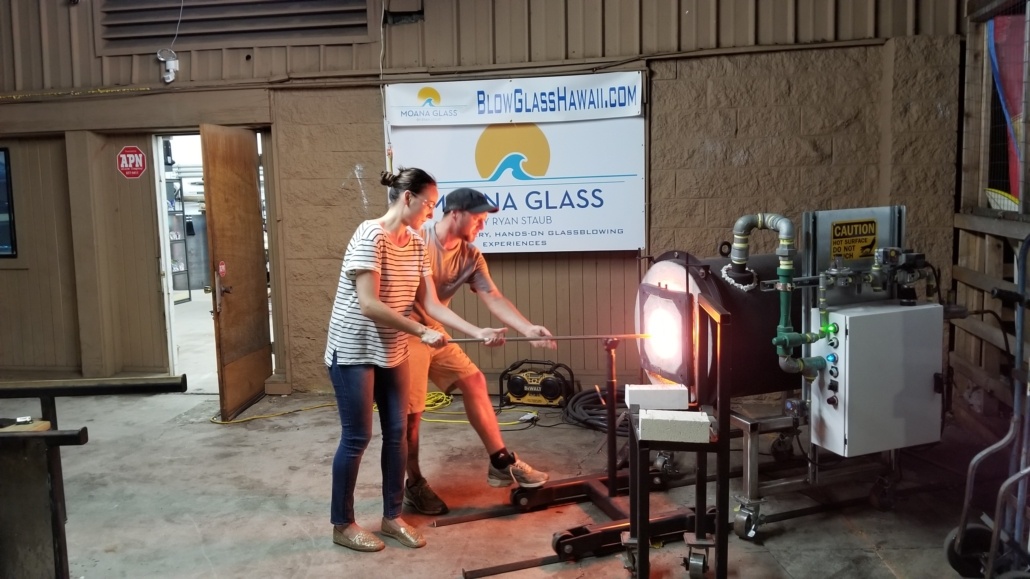 Moana Glass by Ryan Staub is the only private studio on Maui where YOU can learn the ancient art of glassblowing and make your own Perfect Maui Souvenir. You pick the piece you want to make, select from our assortment of brilliant colors and your instructor carefully tailors your glass lesson to YOU. Your instructor will be with you the whole way, making sure everyone stays safe and ensuring that your piece comes out great!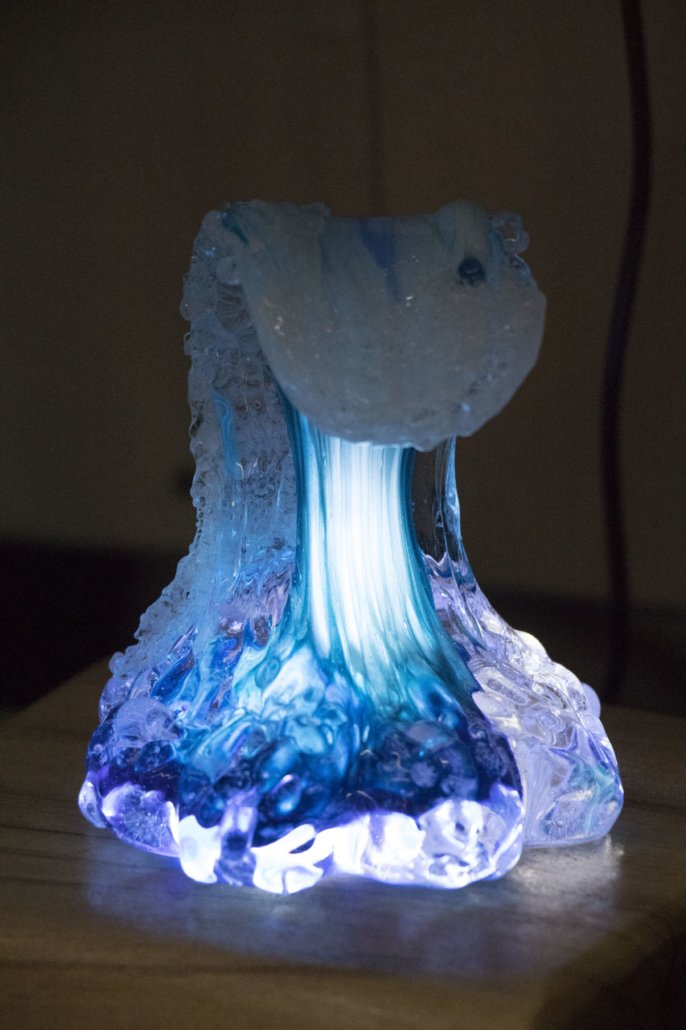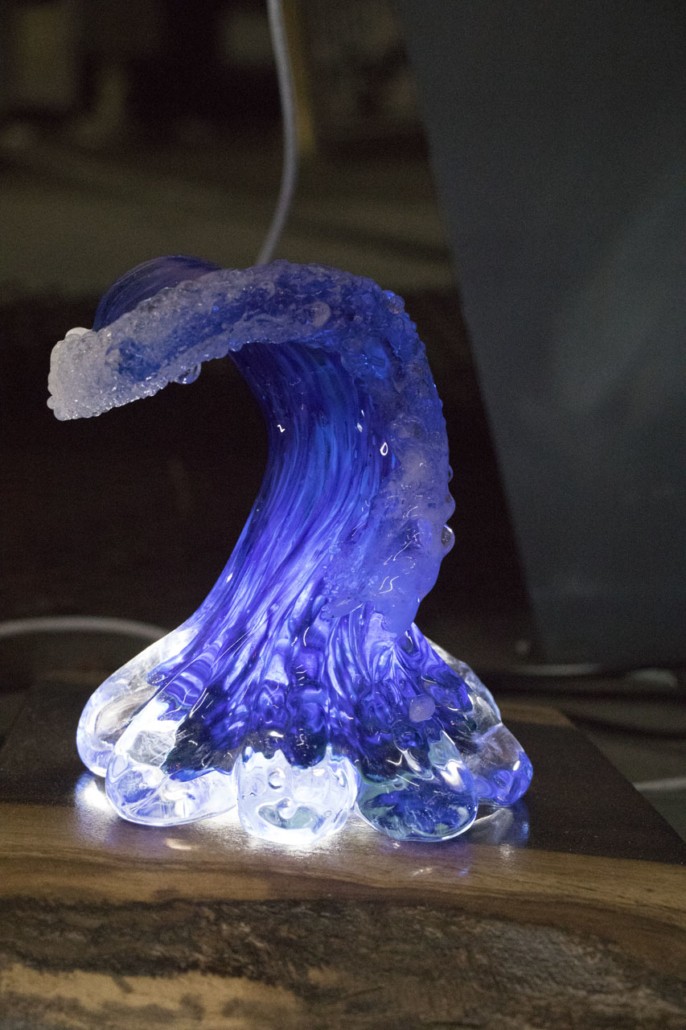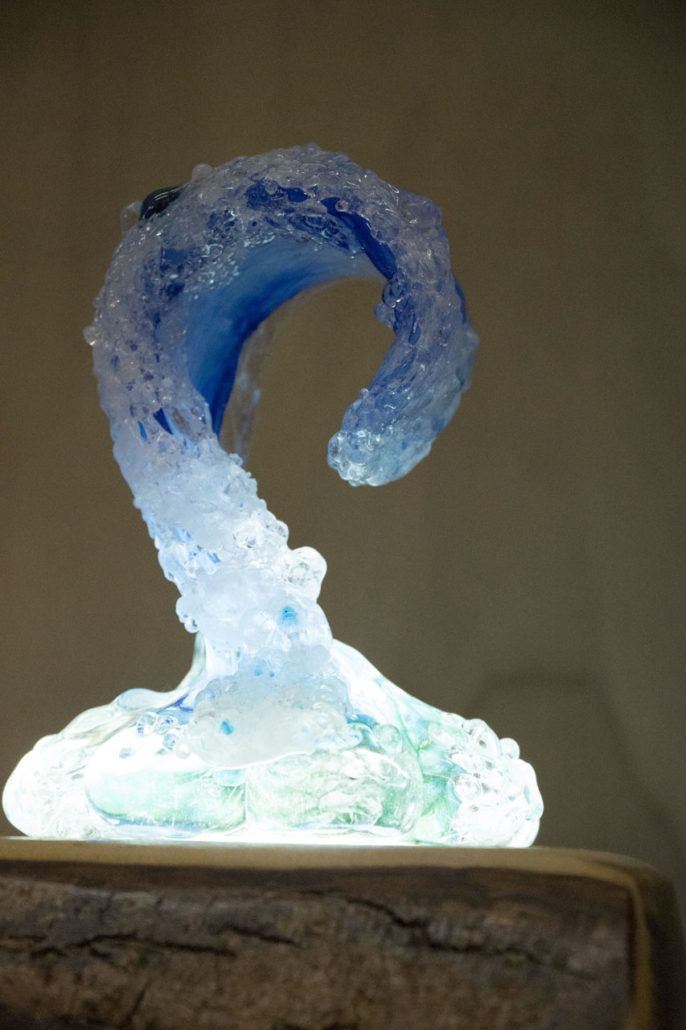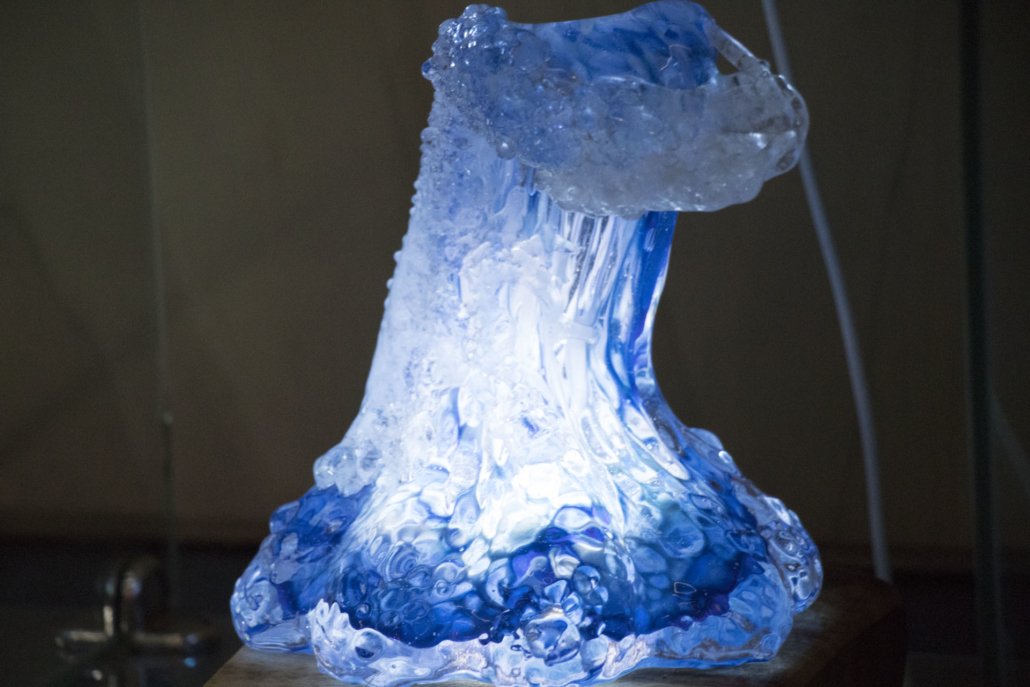 As lively and unique as the crystal blue crests that roll onto the shores of Maui, Moana Glass Waves capture the essence and movement of Hawaii's legendary waters. Lit with LEDs, your one of a kind wave brightens the home with oceanic colors and memories of your happy place in Hawaii.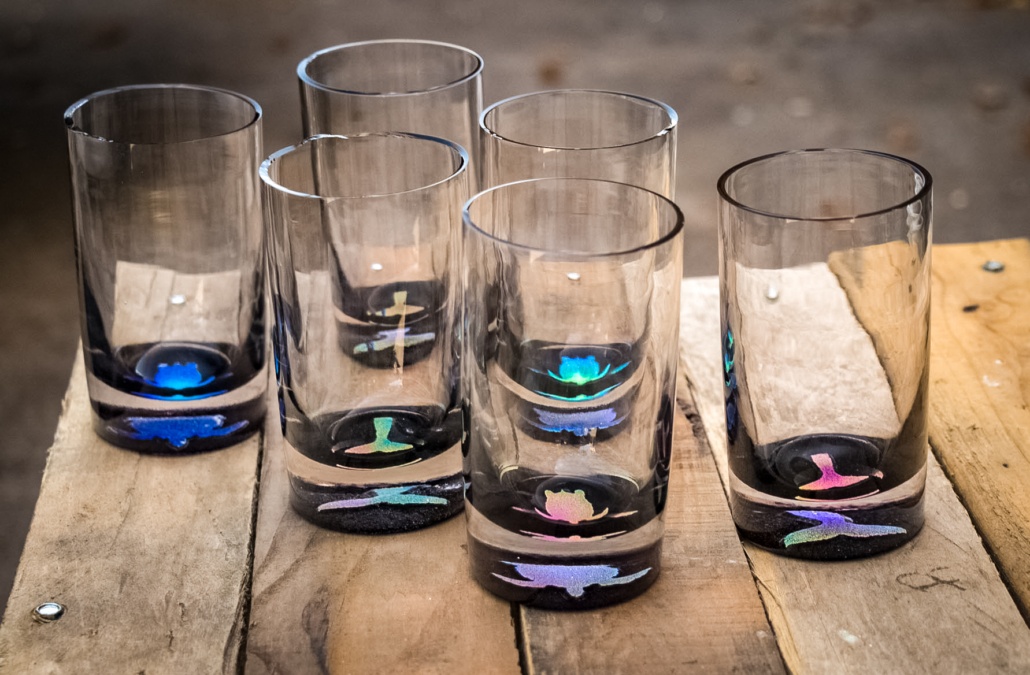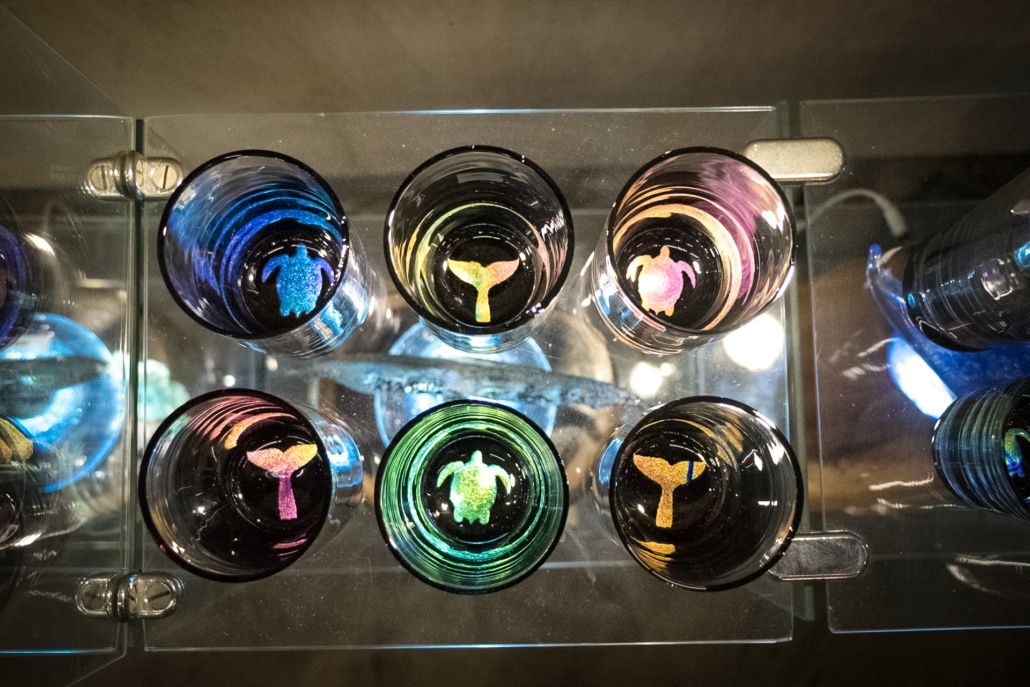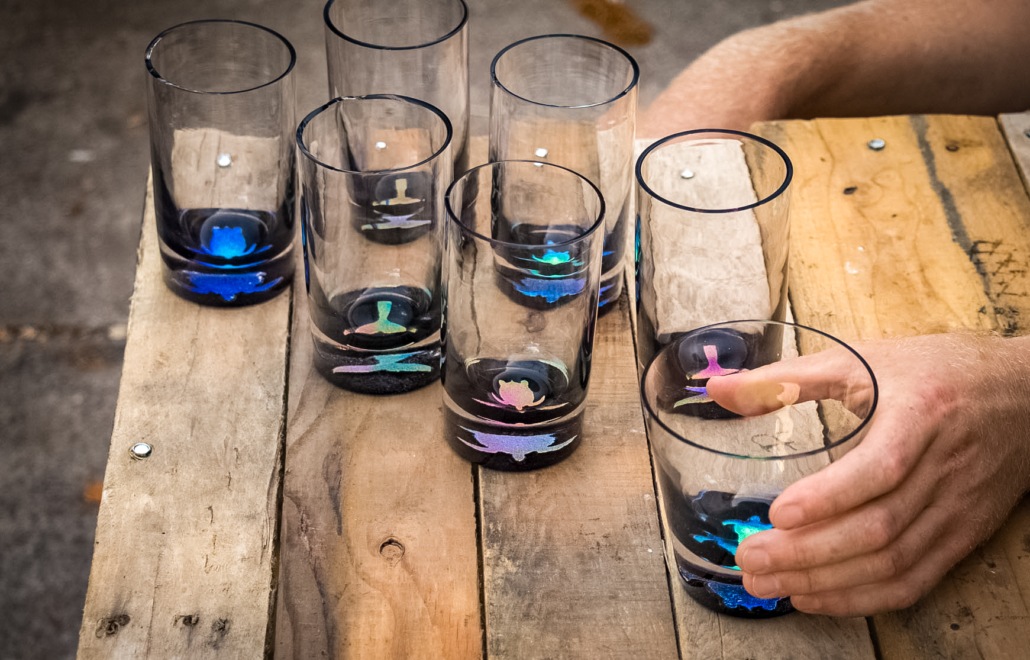 The Paradise Cups are Ryan Staub's signature line of top quality, hand blown barware. Made right here on Maui and inspired by the Hawaiian Islands, the sparkling designs and light play of the Paradise Cups are a daily reminder of Maui's enchanted beauty.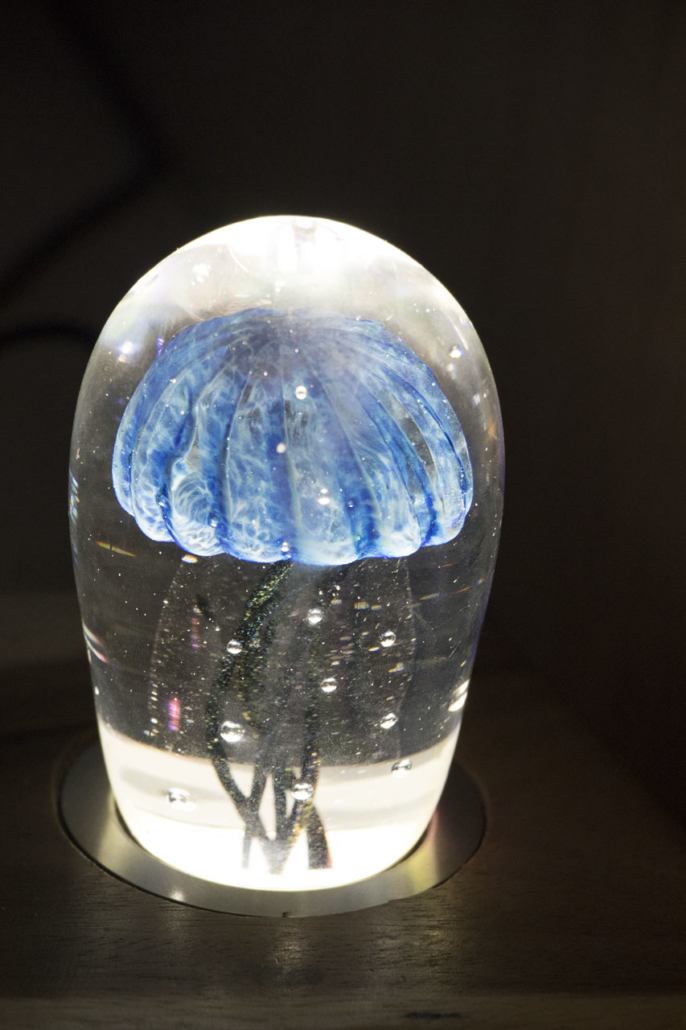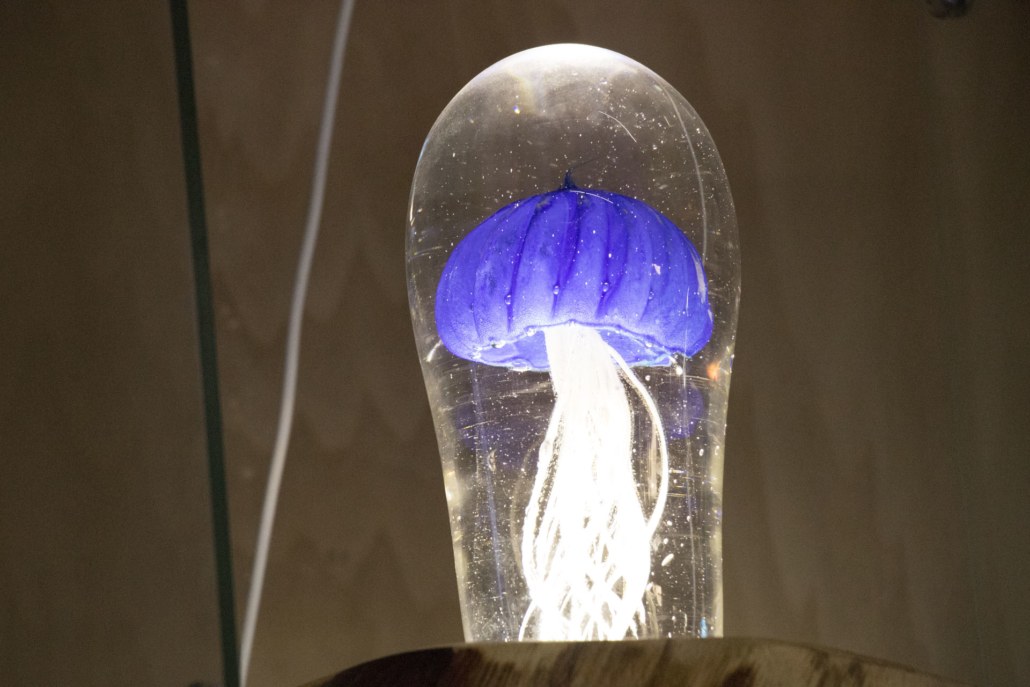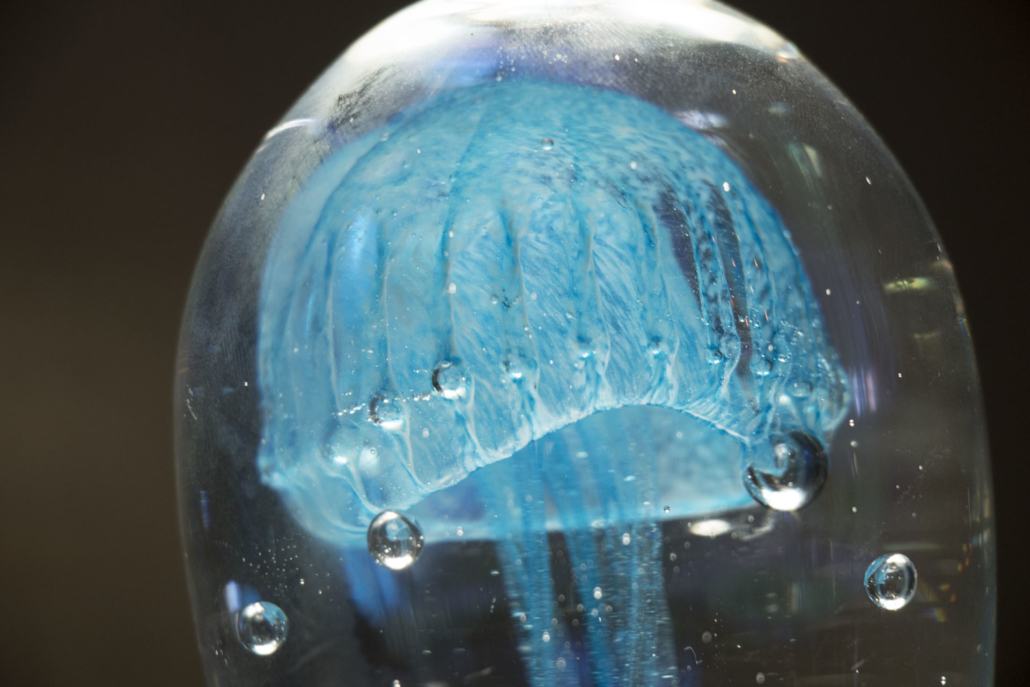 Staub's Jellyfish Sculptures capture the effortless motion of the mysterious jellyfish floating on the ocean currents.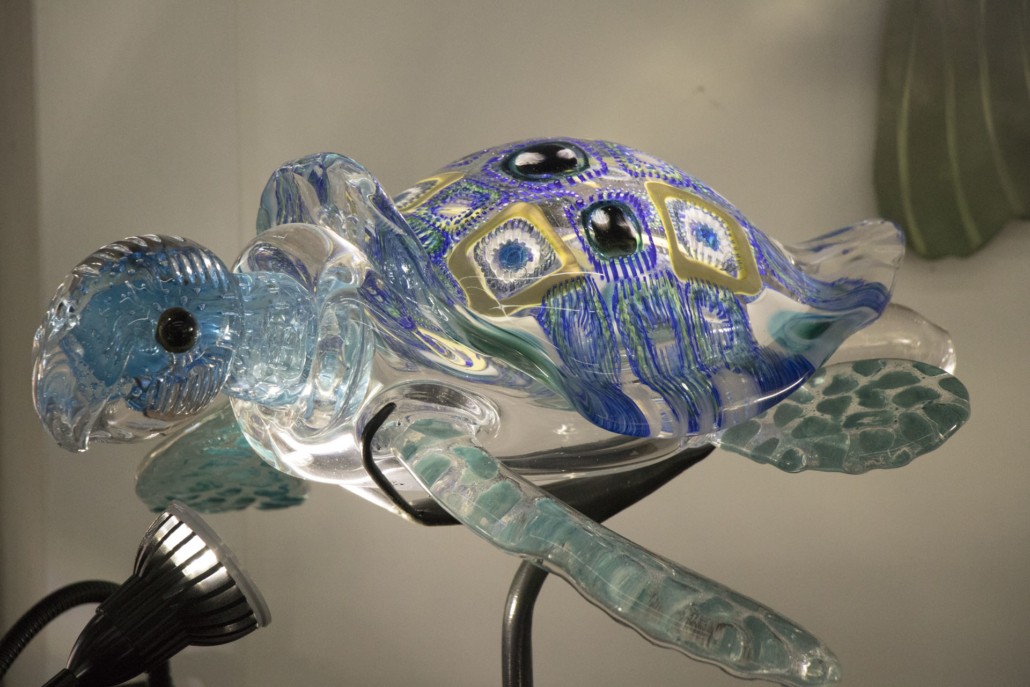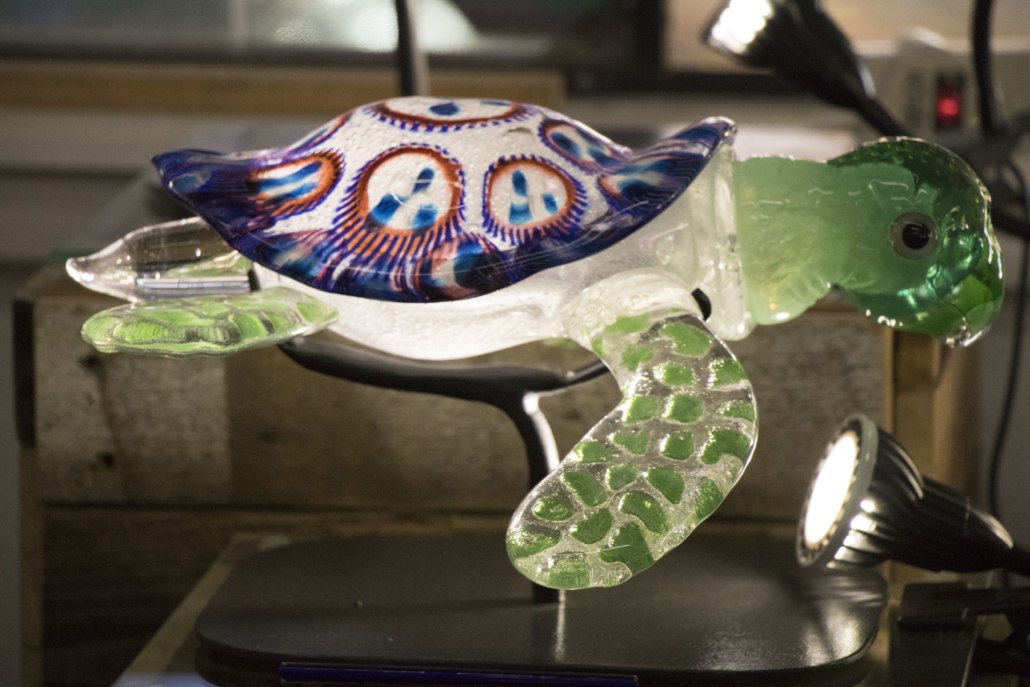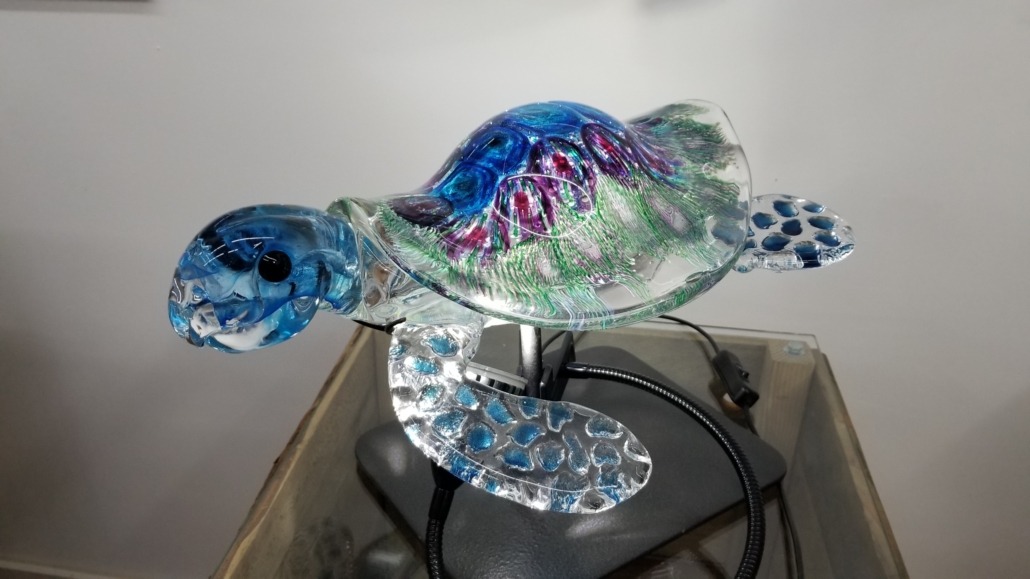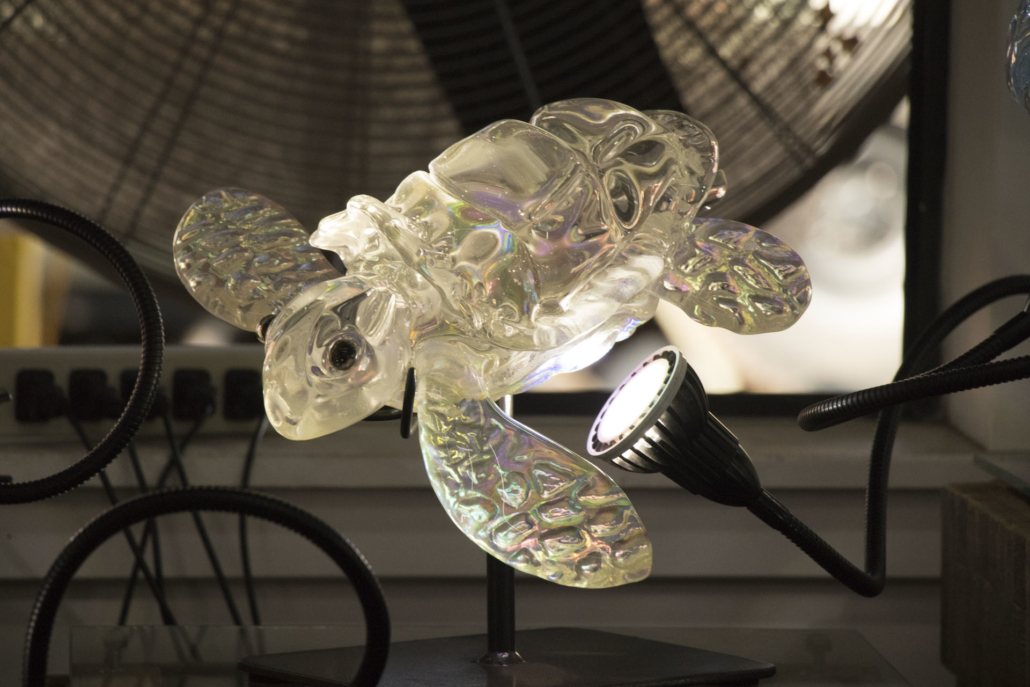 Ryan Staub uses hot glass to demonstrate his great respect for this ancient animal by capturing its effortless movement in the water.
Frequently Asked Questions