No trip to Hawaii is complete without experiencing a traditional island luau. There are many luaus to choose from but only the Paradise Cove Luau gives you more than just a great dinner. An evening at Paradise Cove gives you a glimpse into the Hawaiian culture and a night of first class entertainment that is unmatched anywhere on the island. On the picturesque coastline of Waianae, about an hour's drive out of Waikiki, Paradise Cove offers you a view of the amazing sunset as you stroll through a traditional Hawaiian village.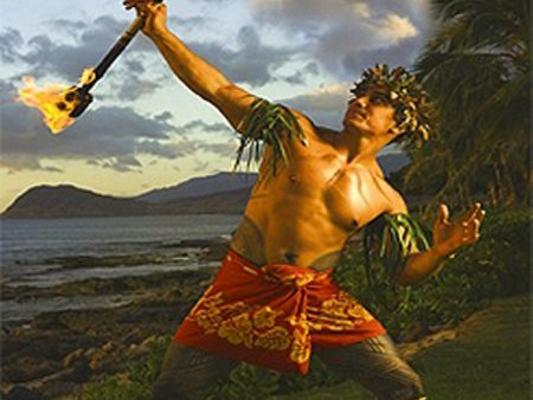 Paradise Cove – Luau Details
Luau Includes
Authentic Island Greeting

Hawaiian Crafts & Games

Luau & Dinner

Arrival Souvenir Photo
Coconut Tree Climbing Demonstration

Hukilau Ceremony

Kalua Pig Ceremony
Schedule
Operates every day
3:15 P.M. — 4:00 P.M.
Waikiki Hotel Pick-Up
4:00 P.M.
Box Office Opens.
Drive Out Guest Check-In
5:00 P.M.
Arrival at Paradise Cove
Aloha Mai Tai Greeting & Arrival Photos*
Live Hawaiian Music – Mini Stage
Games of Ancient Hawaii/Specialty Photos
Hawaiian Arts & Crafts
Musicians & Dancers Performing in the Courtyard & Hawaiian Village
Mini Show: Pareo Demonstration
Shower of Flowers
Hukilau on the Beach
Imu Ceremony
Prayer
7:00 P.M. — 8:00 P.M.
Luau Feast
Hawaiian Dinner Show
Hukilau Hula
8:00 P.M. — 8:45 P.M.
Spectacular Hawaiian Revue
Entertainers' Farewell
8:45 P.M.
Departures
Price
Hawaiian buffet
Adult $97.21

Junior $85.77 (13-20yrsyrs)

Child $76.24 (12yrs & Under) 
Orchid Package
Adult $130.08

Junior $116.27 (13-20yrsyrs)

Child $99.11 (12yrs & Under)
Deluxe package
Adult $177.26

Junior $155.24 (13-20yrsyrs)

Child $139.14 (12yrs & Under)
Deluxe Luau
Learn the ancient art of net fishing as you join in the Hukilau ceremony to help bring in nets from the sea. Enjoy the coconut tree climbing demonstration, then head over to the amphitheater for the majestic entrance of the Royal Court and the unearthing of the kalua pig from the Imu underground steam oven. As the sun begins to set, head to the dining pavilion for your preferred seating in the Front Stage (first three rows) or Royal Box (elevated center stage) area, both with full table service. Enjoy your three complimentary premium drinks as you settle down to a feast of Hawaiian and continental specialties. Your dinner includes taro rolls, poi, lomilomi salmon, kalua pig, green salad, pasta salad, macaroni salad, potato salad, fresh fish, steamed rice, fried chicken, fresh pineapple, coconut pudding, and coconut banana cake.
You have the best seats in the house so sit back and enjoy the highlight of the evening as the Polynesian dancers take the stage. From traditional Hawaiian hula to the pageantry of Tahitian dance, to the dramatic finale of the Samoan fire knife dance, the Hawaiian Revue leaves you smiling. As you wrap up your evening, the authentic Aloha spirit that greeted you on arrival will remain with you as you always remember your time spent at Oahu's premier luau destination – Paradise Cove.
Orchid Buffet Luau
As the sun begins to set, the conch shells are blown summoning you to dinner. Be seated in the lovely Orchid Luau section of the dining pavilion and enjoy a feast of traditional island favorites along with continental favorites.
Your buffet includes taro rolls, poi, lomilomi salmon, kalua pig, green salad, pasta salad, macaroni salad, potato salad, fresh fish, steamed rice, fried chicken, fresh pineapple, coconut pudding, and coconut banana cake. The Orchid Buffet also affords you two premium drink tickets. As you eat, enjoy the relaxing entertainment of traditional Polynesian music and dancing featuring Tahitian dancers, Hawaiian hula, and the dramatic Samoan fire knife dance. There's even a chance for you to join the dancers on stage in an audience participation section of the performance. As your evening comes to an end, the Paradise Cove family will wish you a heart felt "Mahalo" as you head home and remember the drums, grass skirts, marvelous sunsets, and aloha spirit of your evening at Paradise Cove.
Special Instructions
Flat shoes are recommended for comfort and safety. Light sweaters are suggested for cool nights.
Please bring a valid picture ID as Paradise Cove uses this to verify the age of anyone wanting to purchase alcohol. No ID – No alcohol – No matter what age! Per Hawaii State Law.
Children under the age of 3 years are free providing they do not take a plate or a seat (at the show or on transportation).
Round trip transportation available at $16.00 per person, choose this option at check out. Pick up from Waikiki Hotels start at 4:00 PM.
Paradise Cove – Luau Features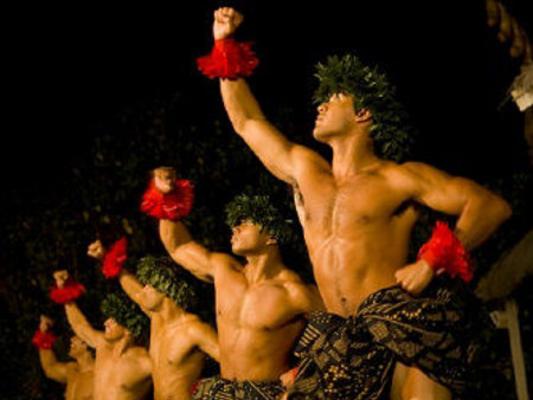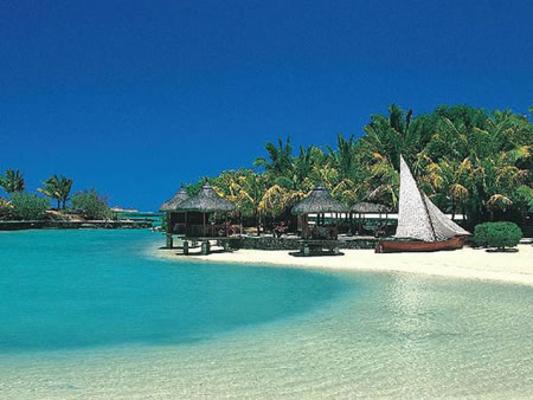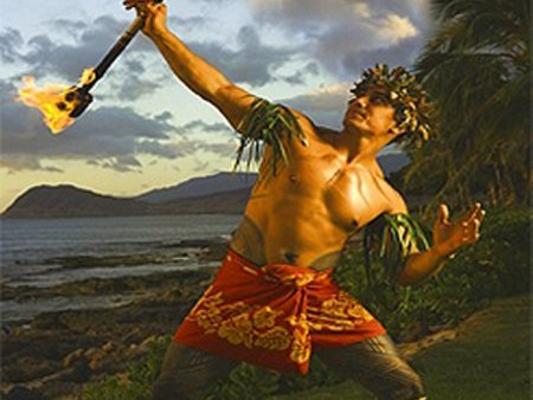 Upon arrival you are warmly greeted with a shell lei and a Mai Tai cocktail. Paradise Cove sprawls over twelve acres of the most beautiful oceanfront scenery on Oahu so feel free to gaze at the ocean and enjoy the tropical breezes while you relax and unwind. The entertainment is just getting started as you are invited to take a journey back in time to the historical days of Hawaiian village life and participate in traditional games and crafts. Learn the Hawaiian skill of Hukilau, by helping to pull the fishing net in from the ocean. Marvel at a demonstration of coconut tree climbing and enjoy the profusion of plumeria blossoms as they shower down upon you. Take a seat in the amphitheater for the dramatic Imu ceremony as the Royal Court in traditional costume enters and oversees the unearthing of the roasted kalua pig.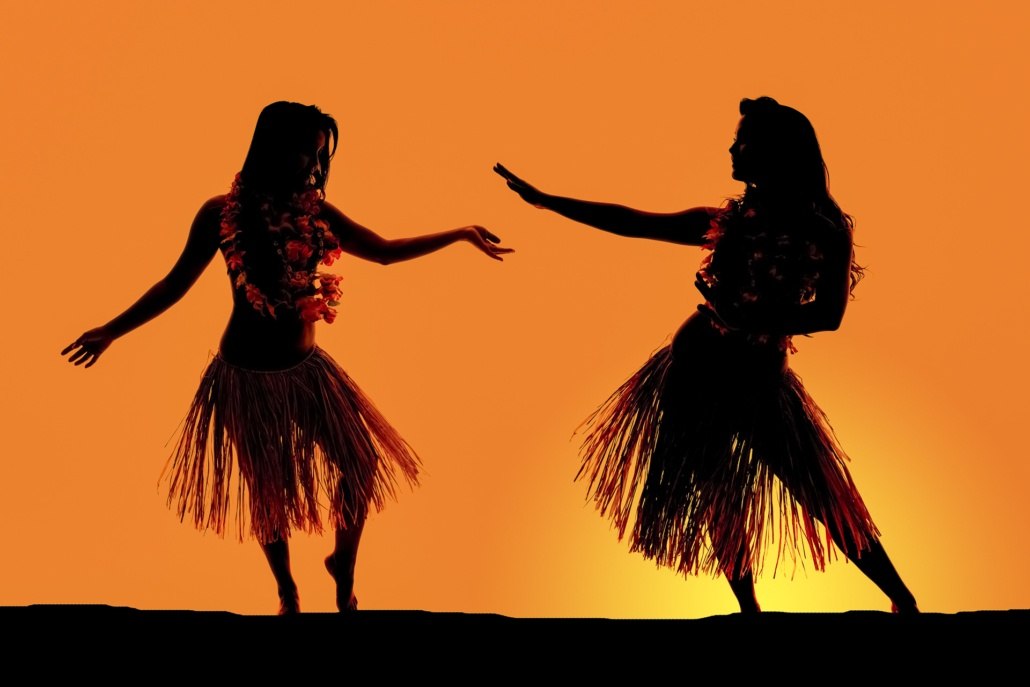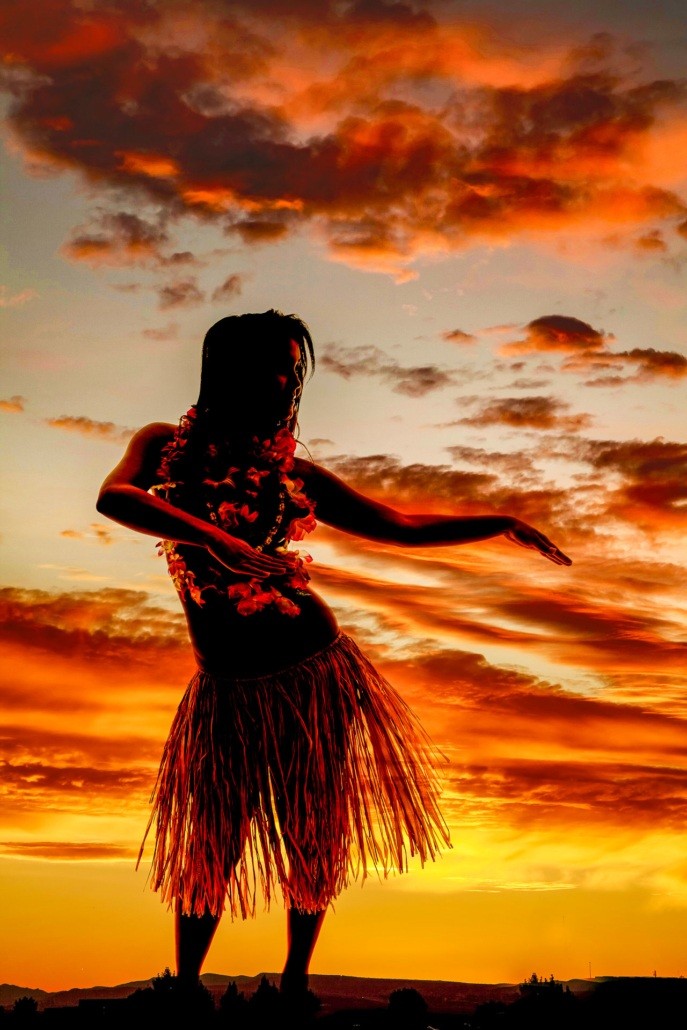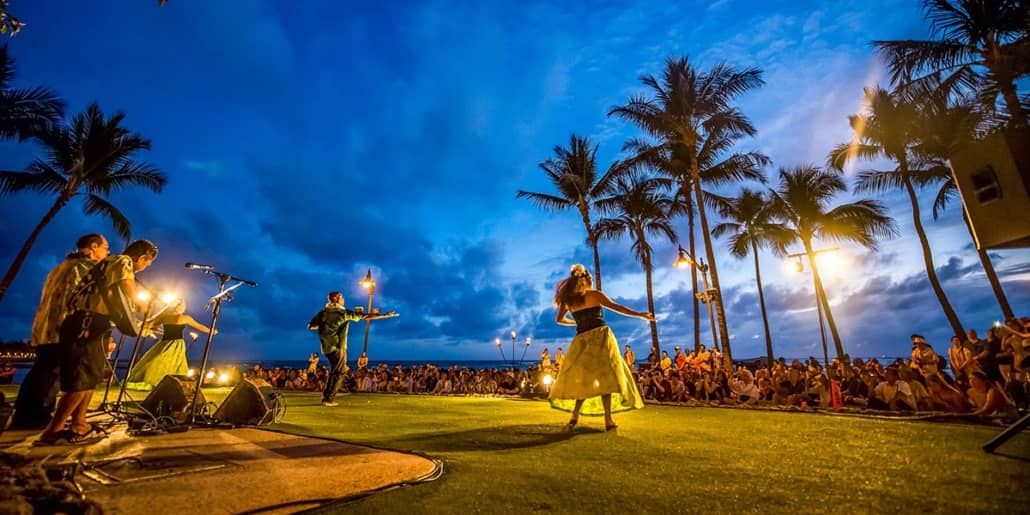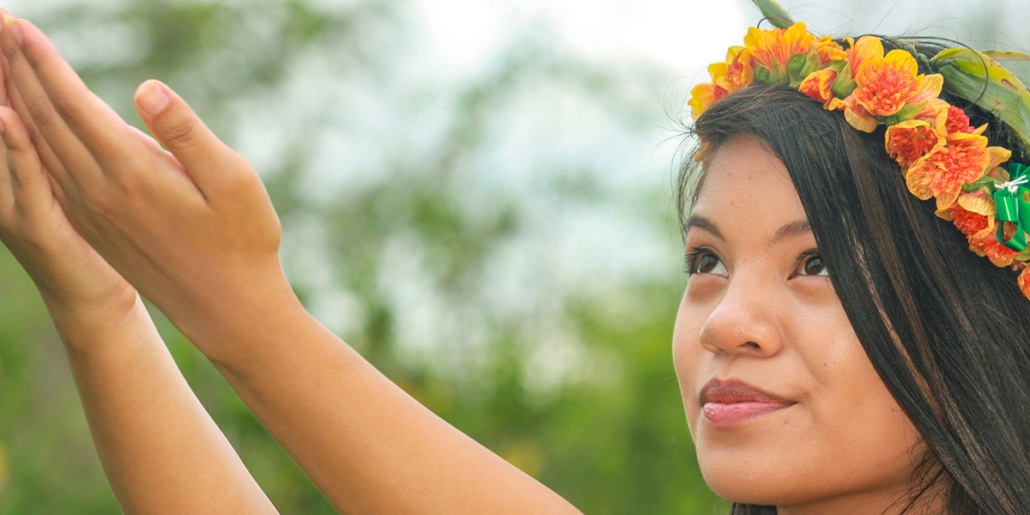 The Paradise Cove Deluxe Luau is not only the best luau experience on Oahu, but also the most luxurious evening the islands can offer. From the moment you arrive through to the end of the evening you are treated like Hawaiian Royalty on the beautiful grounds of Paradise Cove at the Koolina Resort's oceanfront venue. With twelve acres to explore you will not be disappointed in your evening steeped in the rich Hawaiian culture and Ohana (family) tradition. Upon arrival you are treated to a flower lei greeting, refreshing Mai Tai cocktail, and complimentary souvenir arrival photo. Spend some time enjoying the Hawaiian village with its opportunities to participate in traditional crafts and games.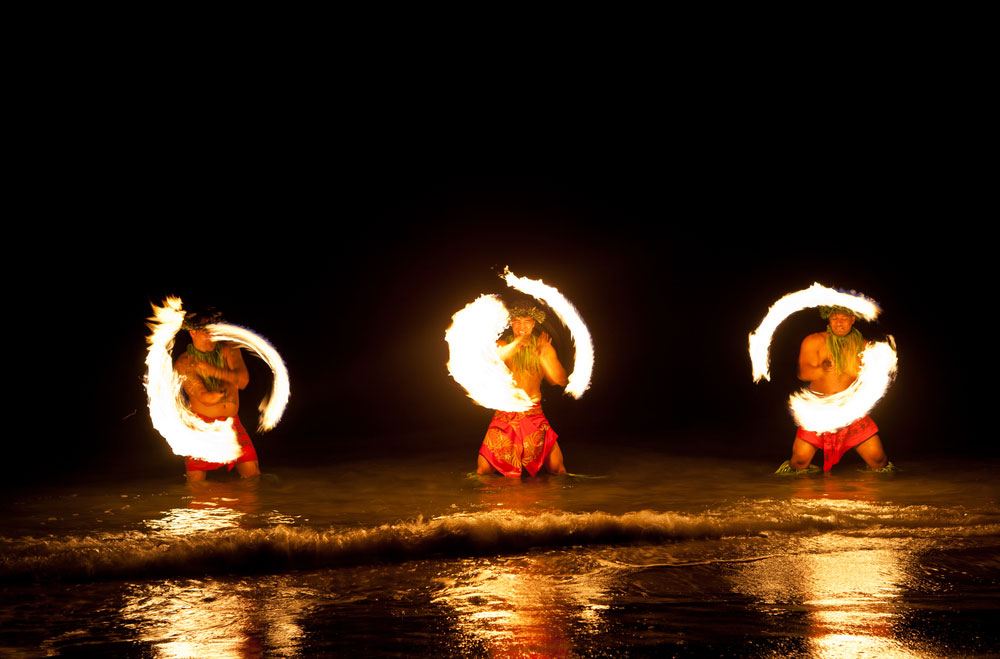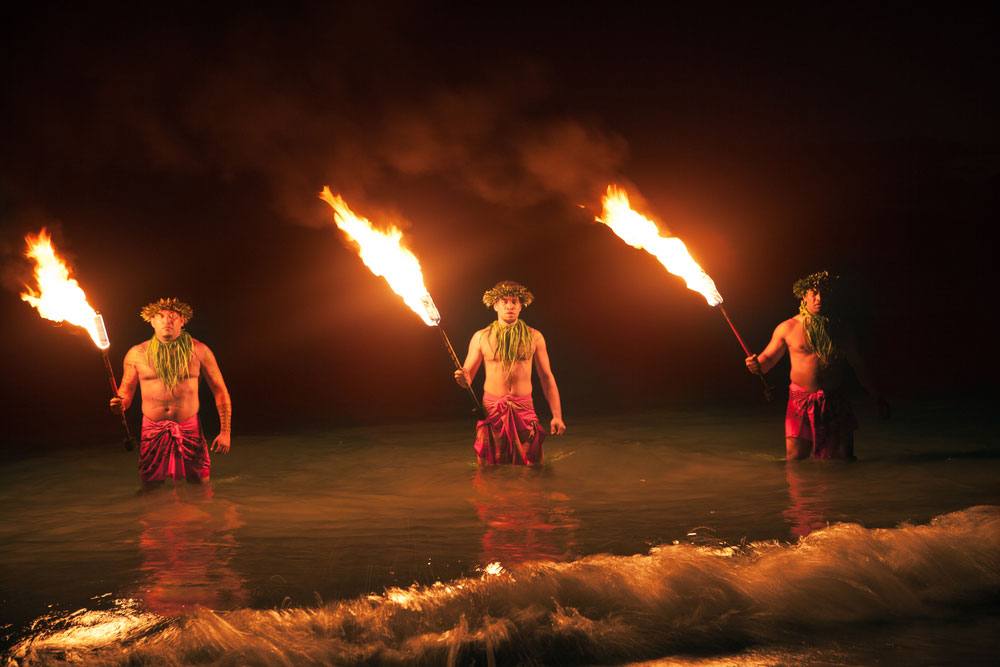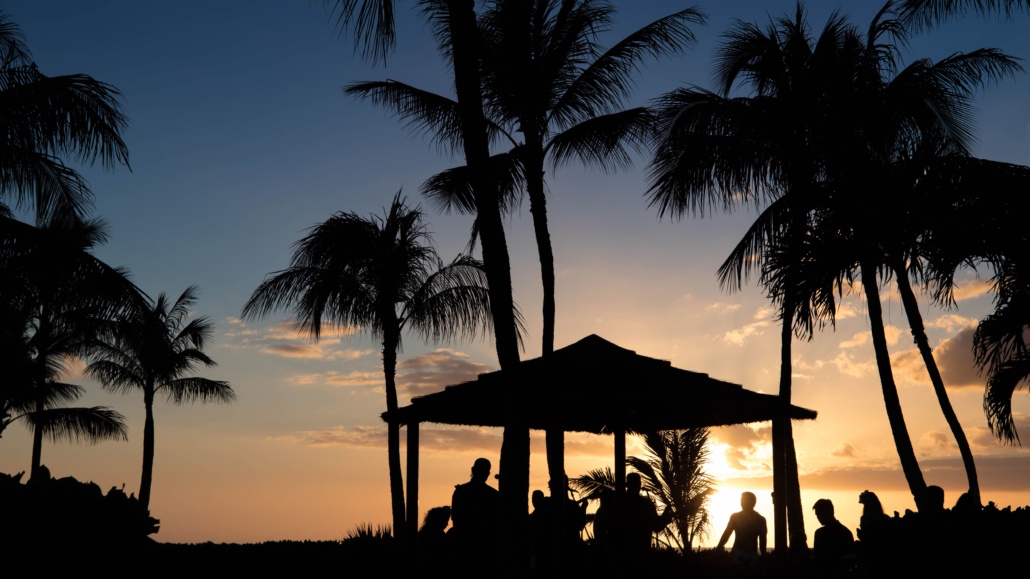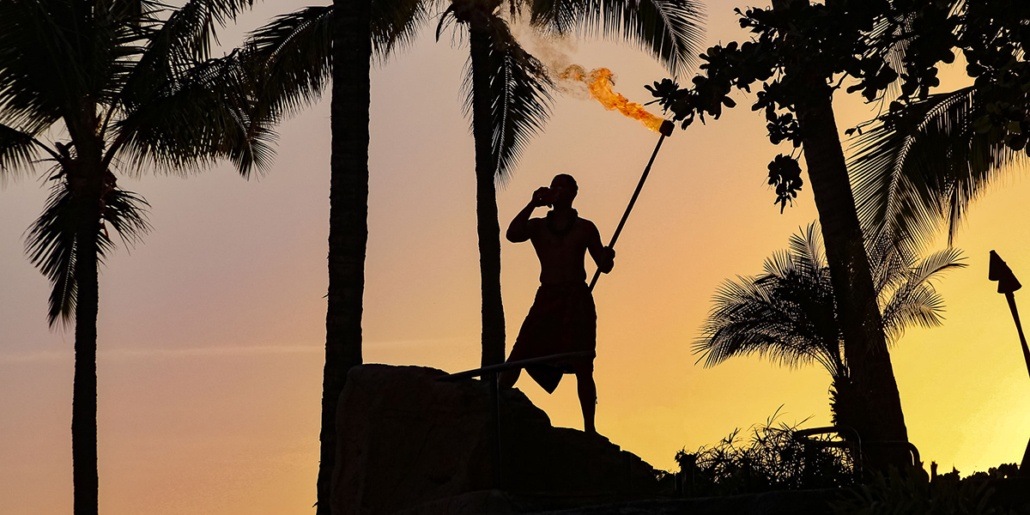 If a luau is high on your list of things to do in Hawaii, then a Paradise Cove Orchid Buffet Luau is the perfect way to make your vacation a trip to remember. Paradise Cove is located on the rocky coastline of Waianae, away from the hustle and bustle of Waikiki. Sea breezes, spectacular sunsets, and the smell of plumeria blossoms greet you as you start your luau adventure. Upon arrival you are welcomed with a flower lei and a refreshing Mai Tai cocktail. Stroll through the traditional Hawaiian Village and enjoy cultural activities of arts and crafts, games of skill, and a coconut tree climbing demonstration. Volunteer to join others in the Hukilau ceremony and pull in the fishing nets from the sea as Hawaiian villagers have done for so many years. In the amphitheater, be awed by the pageantry of the Royal Court in full traditional dress as they enter for the unearthing of the kalua pig from the Imu pit (underground steam oven) where it has been cooking since early morning.
Frequently Asked Questions
We're absolutely dedicated to helping you discover local experiences with our list of tours and activities unique to Hawaii.
NO HASSLE BEST
PRICE GUARANTEE
Book with confidence knowing we will match or beat price of any identical tour on any of the Hawaiian Islands.
If your plans change let us know 48 hours in advance of the scheduled activity and we can change with no charge to you.