The Best Oahu Snorkel Tours
Snorkeling In Oahu is a Must-Do!
Visitors to Hawaii tell us often that the #1 thing they want to do is go snorkeling! Our beautiful beaches, an abundance of wildlife, including turtles and clear waters, make Hawaii the go-to spot. On Oahu, the best snorkeling tours around are here. Go snorkel at the world-famous Hanauma Bay, a marine sanctuary that is closed on Tuesdays to help preserve the reef-life. We offer tours around the island of Oahu so you can snorkel the best locations, like Turtle Canyon. You can even snorkel with sharks off the North Shore!
Some of the best snorkeling opportunities on the island are away from the crowds. Choose a boat, kayak, or land tour to take you to some of Oahuʻs snorkeling locations that are right for your skill level.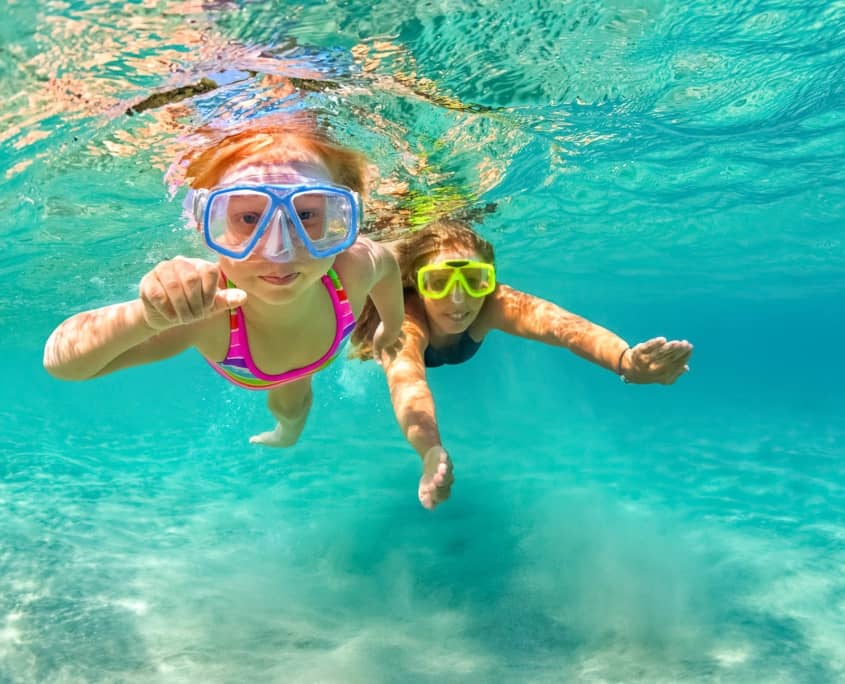 An Introduction To Snorkeling On Oahu
Some of the best snorkeling locations need to be booked ahead of time, including Hanauma Bay and many of the Waikiki snorkel tours. If you want a quick and nice snorkeling spot, try Queens / Sans Souci Beach right there in Waikiki.
On our Oahu Circle Island Snorkeling Tour, we offer many options and places where you can snorkel with sea turtles on the North Shore. This tour gets you away from the Waikiki crowds to the natural turtle habitat on the island of Oahu. Our snorkel tours include visits to great snorkeling places (skill level, weather & safety permitting) such as:
Kuilima Cove at Turtle Bay
Three Tables Beach (Summer Months Only)
Hanauma Bay*
Sharks Cove*
Kaena
* Sites are designated marine preserves