The Best Maui Activities
&

Excursions
Every Island in the Hawaiian Archipelago is unique unto itself, but only one carries a Hawaiian nickname. Maui "No Ka Oi" means "Maui is the best!" and it is no wonder! With miles of beautiful beaches and reefs, the tropical rainforests,  waterfalls, and the towering 10,000 ft high summit of Haleakala Volcano, Maui has some of the most diverse and stunning landscapes to explore in all of Hawaii!  See the best Maui tours below.
Maui Excursions By Helicopter
Much of the islandʻs incredible beauty is in the remote valleys and rugged coastlines whose magnificence can only be fully appreciated by air, making helicopter tours one of the most popular excursions on Maui. There are several flight options that allow a birds-eye view of places like Haleakala National Park and the West Maui Mountains. Longer tours include aerial views of neighboring Molokaʻi whose incredible 1,000 ft. high ocean cliffs leave you in awe. No trip to Maui would be complete without an air tour and we have a great selection to choose from!
Catching some great performances and attractions in Maui from luaus to free glass blowing demonstrations, experiencing the culture, and interacting with local artists is always a memorable part of a Hawaiian vacation.
Choose from a variety of options on both the south and west sides of the island. Most Hawaiian luaus include mouth-watering food, delicious tropical beverages, and, of course, excellent entertainment. Each luau offers a different level of experience depending on location and package prices. Feel free to ask us questions as we are happy to help you select the show that best accommodates your time, location, and budget!
Bike Down The Volcano – Maui Biking
Biking down the Haleakala volcano has been popular on Maui for decades. After getting dropped off above the clouds, visitors of all ages and skill-level coast down the mountain's winding Crater Road, descending thousands of feet in elevation. The island views are incredible and the ride can be coupled with sunrise at the summit, a zip line tour, or a winery visit. With so many activity options, your biking outing can be even more action-packed! We work with the best downhill biking tours ensuring plenty of safe and affordable tours to choose from!
Ziplines have been around for centuries helping people traverse dangerous rivers and valleys. Today, there are over a dozen zipline companies offering a range of experiences that will please everyone from ages 8 to 98! Ask us about the specifics of each of these thrilling adventure rides so you get what you want!
Hiking is a great way to interact with the beauty of the island first-hand. However every year visitors get lost or injured hiking in forbidden areas. Opt for safe and worry-free fun, hiking Maui's trails with a tour guide. We have a great lineup of memorable outdoor adventures including hikes in the Haleakala Crater, treks through dense rainforest, and excursions to waterfalls near Hana. Also popular is our kayaking and hiking combo tours!
There are lots of wonderful hikes to but if you are not sure where to go it can get dangerous in an instant! That's why we only recommend tours that are reputable for keeping visitors safe and comfortable with our challenging roads and landscapes!
Pearl Harbor Tours From Maui
Do you really want to see Oʻahu's historic Pearl Harbor from Maui? There are a number of great tours to not only see Pearl Harbor from the air, but to log some time on the rest of Oʻahu too. No island-hop to Oʻahu is complete without a visit to the USS Arizona Memorial and the USS Battleship Missouri. After that, you can visit the historic city of Honolulu before getting back to Maui for a late dinner.
Experience Maui On A Day Trip From Oahu
Are you staying on Oʻahu or one of the other islands but are yearning for some time in Maui? There are opportunities for you to do precisely that, regardless of where you are staying in the island chain. Take a day tour and experience Mauiʻs best sites!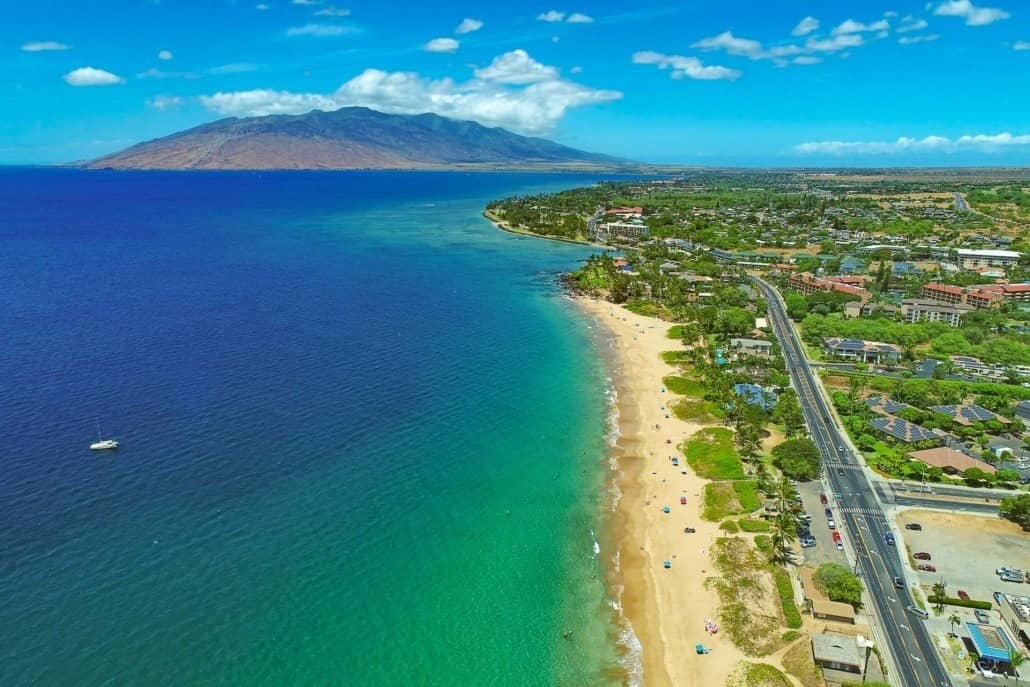 What time of year can I see Humpback whales in Maui?

Humpback whales migrate to Maui in the winter to give birth and breed. The first "scouts" arrive in November and stay till around the end of March and early April. The whales are most active during the full moon in January and February.

Should I Rent A Car On Maui?

Maui is a fairly large island with lots of open spaces. A car is best if you want to see as much as possible but there is a public bus system that stops in the major towns. Many tours, including boats and land tours, offer hotel or condo pick up and drop off. The road to Hana is popular but is best experienced with a van tour. The road to Hana is a 10 to 12 hour day and it's much more relaxing and you'll see way more during a tour than you will driving it yourself.

Can I fly directly to Maui from the mainland?

Yes. Flights from the west coast and Texas fly directly to Maui daily. While most major U.S. and international carriers fly to Honolulu, Hawaiian Airlines, American West (US Airways), American Airlines, Continental, Delta and Northwest Airlines fly directly to Maui.

What is the difference between Maui and the other islands?

Maui is the second largest island of the main Hawaiian islands. Known as the "Valley Isle" it has a unique hourglass shape formed by its two mountains with a large ismuth or plain between them. Kauai is the smallest of the main islands with less accessible inland roads but spectacular ocean cliffs and the massive and beautiful Waimea Canyon. Oahu has the largest population (some 1 million residents) with beautiful protected bays, expansive mountain ranges and huge surf along the north shore while Maui has the second largest population of around 100,000 residents. The Big Island is over twice the size of all the other islands combined yet is the third least populated of the four main islands. Kauai is the smallest of the main islands and thus has the least amount of residents.

What are the most popular things to do in Maui?

Known for some of the best beaches of the main Hawaiian islands, Maui is also home to incredible rainforests and waterfalls along the road to Hana. Haleakala is famous for its spectacular summit sunrise! Towering over 10,000 ft high at the summit, Haleakala Volcano encompases amazing views within this National Park. Molokini Crater sits just off shore of southern Maui and is a world class marine reserve visited daily by snorkel and dive boats.

What is the best time to visit Maui?

The spring and fall shoulder seasons of April through May and September through November have less crowds with often discounted prices for flights and accommodations.

What is Maui best known for?

Maui has around 80 beaches island wide with more miles of accessible beaches than any other Hawaiian island. Hana's black sand beach is the most well known and unique on the island. Sunrise at the 10,000 ft summit of Haleakala volcano is also a well known activity as well as whale watching during the winter months.

What Are Some Of The Best Things To Do On Maui?

Attend a Luau. Not many people travel all the way to Hawaii without attending the quintessential luau. ...
Go Whale Watching.
Swim with Sea Turtles. ...
See the 7 Sacred Pools of Ohe'o Gulch.
Walk on a Black Sand Beach. ...
Pose With Lahaina's Banyan Tree.
Tour a Pineapple Farm. ...
Learn to Hula.

What should I do today in Maui?

There is much to do in Maui so it's important to pace yourself. Some things will take a whole day to experience such as the road to Hana (10 to 12 hours) or sunrise at the 10,000 ft summit of Haleakala (3 am start). However there are activities that won't take up an entire day like whale watching (winter months), snorkeling at Molokini Crater (morning tour), cruising Lahaina and the Banyan tree or attending a luau (evening).

What types of boat cruises are available in Maui?

There are basically four kinds of activities available on Maui boat tours: Snorkel tours to Molokini Crater and Turtle Town (South Maui), and Honolua Bay and Olowalu (West Maui). Sunset cocktail and dinner cruises are on both the south and west sides of the island as well as whale watching tours (in the winter months), and fishing charters.