The Best Kauai Adventure Tours
Kauai is a world-class adventure hub
With its lush landscapes, crystal-clear waters, and breathtaking vistas, Oahu has long been a cherished destination for those seeking to experience the incredible beauty and captivating thrills of the Hawaiian Islands. Book a tour with us and we'll take you on a journey through some of the island's most exhilarating and unforgettable experiences, from the prehistoric wonder of Jurassic Valley to the adrenaline-pumping excitement of swimming with sharks, and finally, to the awe-inspiring summit of the iconic Diamond Head Crater. So, grab your sunscreen, pack your cameras, and let's embark on a once-in-a-lifetime odyssey through the heart of paradise!
Best Kauai Adventure Tours
Each side of the island offers a different experience. From Wailua River, to Waimea Valley, to Na Pali Coast, to Princeville. Each side of Kauai offers a different kind of adventure!
Displaying

9

out of

34

results
Show more
Please wait, loading...
Some of the top adventure tours on Kauai include: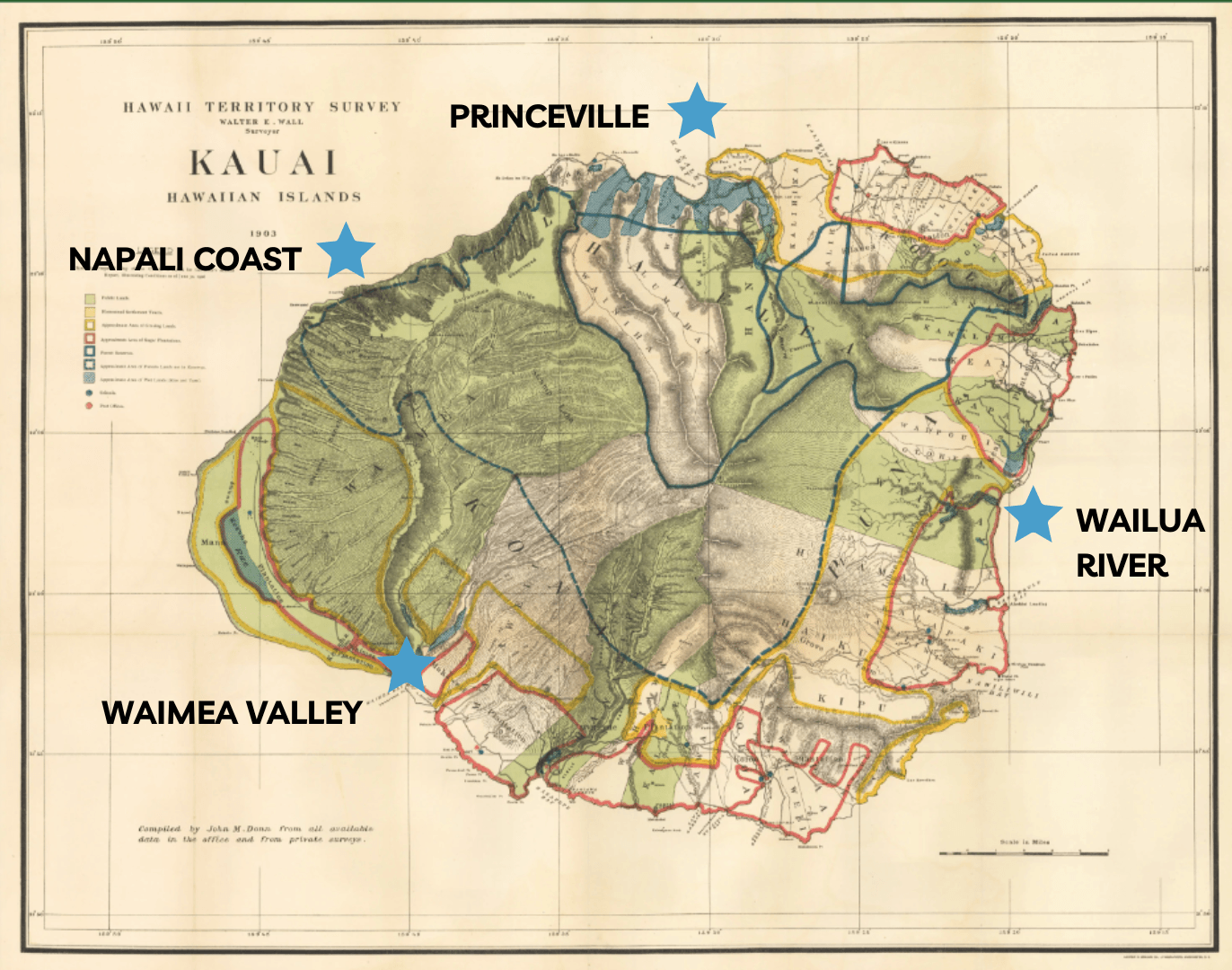 What is the weather like on Kauai?
Kauai enjoys a tropical climate with warm temperatures year-round. The weather is generally pleasant, with daytime temperatures ranging from 70°F (21°C) to 85°F (29°C). There are two main seasons on the island: the dry season (April to October) and the wet season (November to March). However, due to its location, Kauai experiences frequent rainfall, which contributes to its lush, green landscape.
When is the best time of year to visit Kauai for adventure tours?
The best time to visit Kauai for adventure tours is during the dry season, from April to October. During these months, you'll experience less rainfall and more favorable weather conditions for outdoor activities. However, be prepared for occasional rain showers, as Kauai is known as the "Garden Isle" for its lush vegetation and frequent rainfall.
What is the Na Pali Coast?
The Na Pali Coast is a stunning, rugged coastline located on the northwest side of Kauai. Known for its dramatic cliffs, lush green valleys, and secluded beaches, the Na Pali Coast is accessible only by boat, helicopter, or hiking trails. One of the most popular ways to explore this breathtaking region is through guided boat tours, which often include snorkeling and opportunities to see dolphins, sea turtles, and other marine life.
What is the Wailua Valley?
Wailua Valley, located on the east side of Kauai, is a picturesque region known for its lush, tropical landscape and rich cultural history. It is home to the Wailua River, the only navigable river in Hawaii, and several waterfalls, including Opaekaa Falls and Wailua Falls. The valley also contains many ancient Hawaiian sites, such as the Wailua Complex of Heiaus (sacred temples) and the Bell Stone. Adventure activities in Wailua Valley include kayaking, hiking, and exploring the numerous cultural sites.