Swimming with dolphins is one of those rare experiences that exceed expectations – yes, dolphins really are that smart and the water really is that blue! You can experience it for yourself with the Dolphin Encounter, an incredible opportunity to interact with dolphins in a hands-on environment.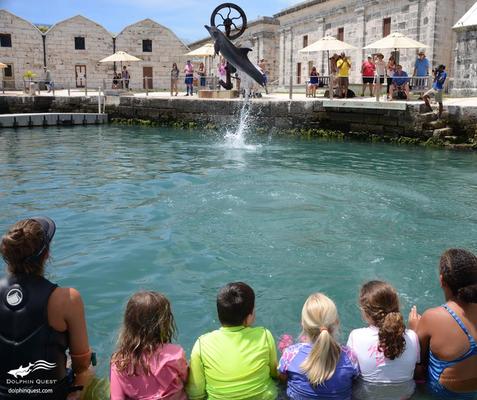 In our ocean-lagoon setting, it's not uncommon for dolphins to approach you. Reach out to greet them. Swim alongside them. Simply wave from the shallow waters. It's an encounter you won't ever forget.
Tour Details
20 minutes with dolphins
Swim alongside our dolphins and enjoy underwater and above-water views
You'll feed our dolphins, touch them, play with them, swim with them
Each Encounter is unique and different and fun – and always extraordinary
Great personalized photos of you and the dolphins to share with friends, family, Facebook, available for purchase
Relive the fun! Sign up for optional DVD of your encounter with your new dolphin friends
You will interact with dolphins in a small, intimate group of no more than 6 people and your trainer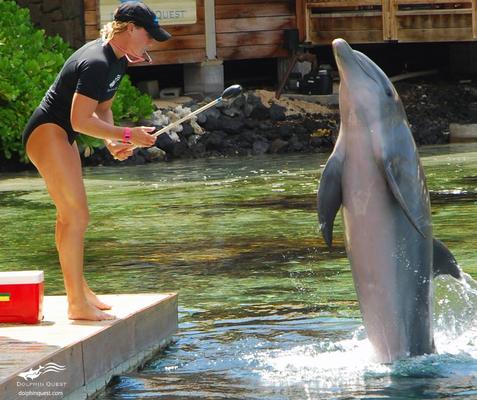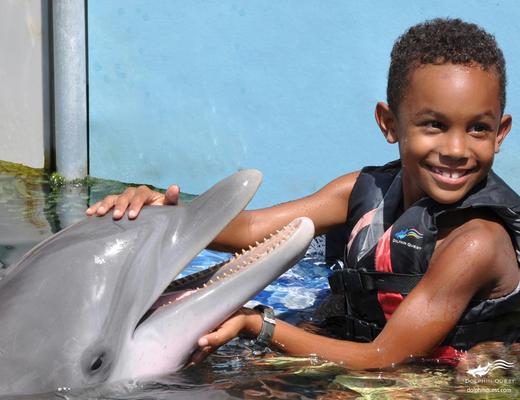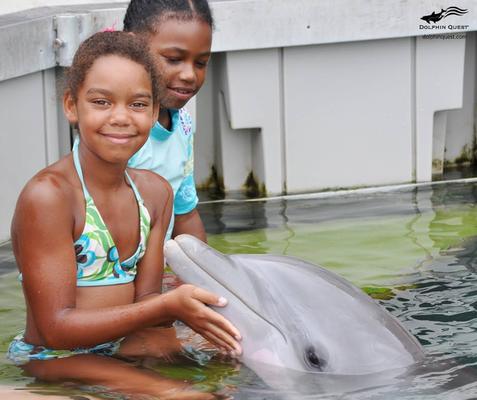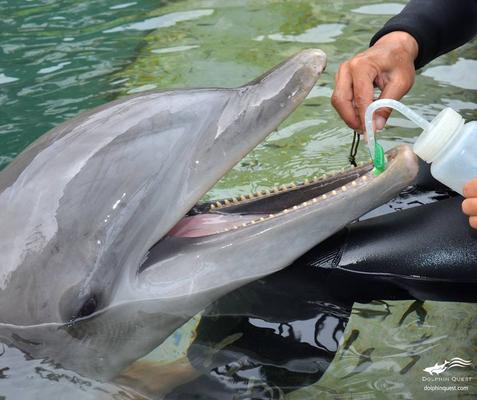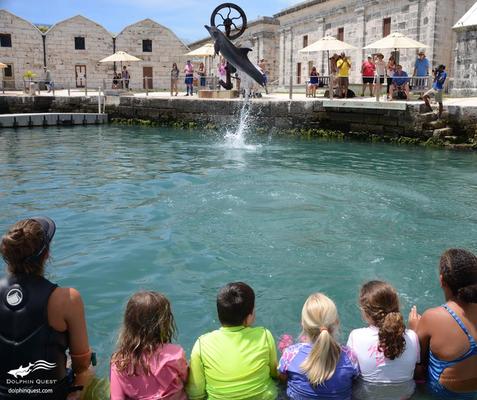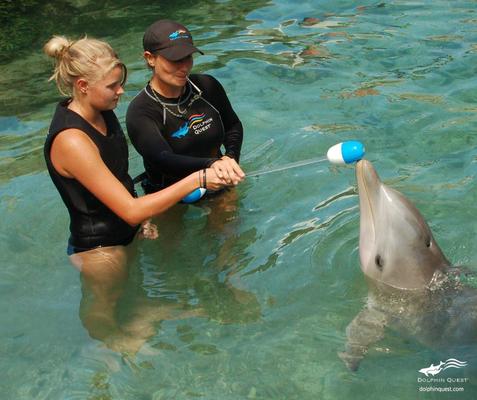 Dolphins, with their impressive beauty and might, are some of the world's most enchanting animals. We genuinely believe touching a dolphin will touch your heart forever.
Ready to experience the magic? You'll fall in love at first sight with our interactive dolphin swim experience. Set in both shallow and deep waters of an ocean lagoon, you'll have an up-close view of Hawaii's dolphins (including a hands-on greeting).
Frequently Asked Questions
We're absolutely dedicated to helping you discover local experiences with our list of tours and activities unique to Hawaii.
NO HASSLE BEST
PRICE GUARANTEE
Book with confidence knowing we will match or beat price of any identical tour on any of the Hawaiian Islands.
If your plans change let us know 48 hours in advance of the scheduled activity and we can change with no charge to you.