Dolphin Smart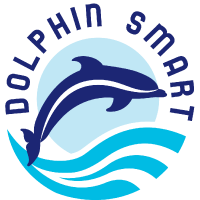 Address
55-541 Naniloa Loop, Laie, HI 96762
Who We Are
Dolphin SMART is a partnership program that was developed by NOAA (National Ocean & Atmospheric Administration) and is dedicated to protecting wild dolphins, known as the Hawaiian Spinner Dolphins, from harassment and injury due to commercial tour operation. Our voluntary recognition and education program encourages the responsible viewing of wild dolphins.
What We Do
We work with commercial businesses by conducting and booking wild dolphin tours, or any commercial vessel that may get to view wild dolphins.
Our program offers participation incentives for businesses that comply with the program criteria and helps educate their customers about the importance of reducing the harassment of wild dolphins. We also provide insight into the daily lives of the local, wild dolphin populations.
Our priority is to promote responsible supervising of wild dolphins in coastal waterways.
Our Purpose
S – Stay 50 yards from dolphins
M – Move away from cautiously if dolphins show signs of disturbance
A – Always put your engine in neutral when dolphins are near
R – Refrain from feeding, touching, or swimming with the wild dolphins
T – Teach others to be dolphin smart
Choose Sustainable Tours
Companies who are certified with Dolphin SMART do not operate in any way that causes harm to our local marine populations, and therefore we do not operate any snorkeling tours with wild dolphins. The next time you choose a dolphin tour, do your part and book Dolphin SMART businesses. Look for businesses with Dolphin SMART flags and decals displaying the current year. All of STAH companies are.
We do not offer snorkeling with wild dolphin experiences!