Green Business Award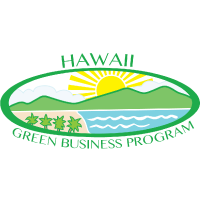 Address
55-541 Naniloa Loop, Laie, HI 96762
The State of Hawaii proudly awards companies for operating in a more sustainable manner through the Hawaii Green Business program (HGBP), which is a free state program that works with, assists and recognizes businesses for their green implementation measures throughout the year.
Businesses that update their operations to become more efficient, reduce waste, conserve energy and water, choose recyclable options and pass an independent audit will be the recipient of this award.
Check out these Hawaii experiences and vacation packages, provided by winners of the Hawaii Green Business Award, and be part of the solution to make Hawaii cleaner and greener!
Nothing Found
Sorry, the post you are looking for is not available. Maybe you want to perform a search?
For best search results, mind the following suggestions:
Always double check your spelling.
Try similar keywords, for example: tablet instead of laptop.
Try using more than one keyword.