Kauai Doors Off Helicopter Tour Details
Tour Highlights
See Waimea Canyon State Park

Na Pali Coast State Park

Manawalopuna Falls (Jurassic Park Falls)
Tour Description
See the best parts of Kaua'i in under an hour on this amazing helicopter tour. From the air you will have access to sites and perspectives you could never experience on foot. On this tour you will see the emerald valleys and rainforest canopies attributing to Kaua'i's reputation as the 'Garden Isle.'
You will witness dramatic seascapes and sea cliffs dawning hidden waterfalls and staggering valleys. In just under an hour, we will fly over Manawalopuna Falls (Jurassic Park Falls), the Na Pali Coast State Park, and Waimea Canyon State Park. Relax and enjoy the ride while we show you a different side of Kaua'i.
Price & Availability
45-Minute Doors-On A-Star Helicopter From Lihue
What's Included
Hour helicopter tour
Waimea Canyon State Park
Na Pali Coast State Park
Manawalopuna Falls
Departure & Return
Morning (departure approximately between 8am-12pm)
Afternoon (departure approximately between 12pm-5pm)
*Half hour prior check-in to all flights is required.
Itinerary
*Depending on weather, flight routes and sites mary vary.
Choose between a morning or afternoon departure. Your exact time will be determined closer to your tour date. Please plan to check in a half hour before your flight time. Once we depart we will spend the next hour flying over many natural wonders of Kaua'i. On this tour you will see, Manawalopuna Falls (also known as Jurassic Park Falls), the Na Pali Coast State Park, and Waimea Canyon State Park.
Special Instructions
Flight routes and sights may vary due to weather conditions.
Half hour prior check-in to all flights is required.
Comfort seat charge for passengers weighing 240lbs or more or a combined weight of 420lbs.
Cancellation Policy
No refunds or rescheduling within 48hrs of flight time.  For groups 12 or more 7 days notice is required.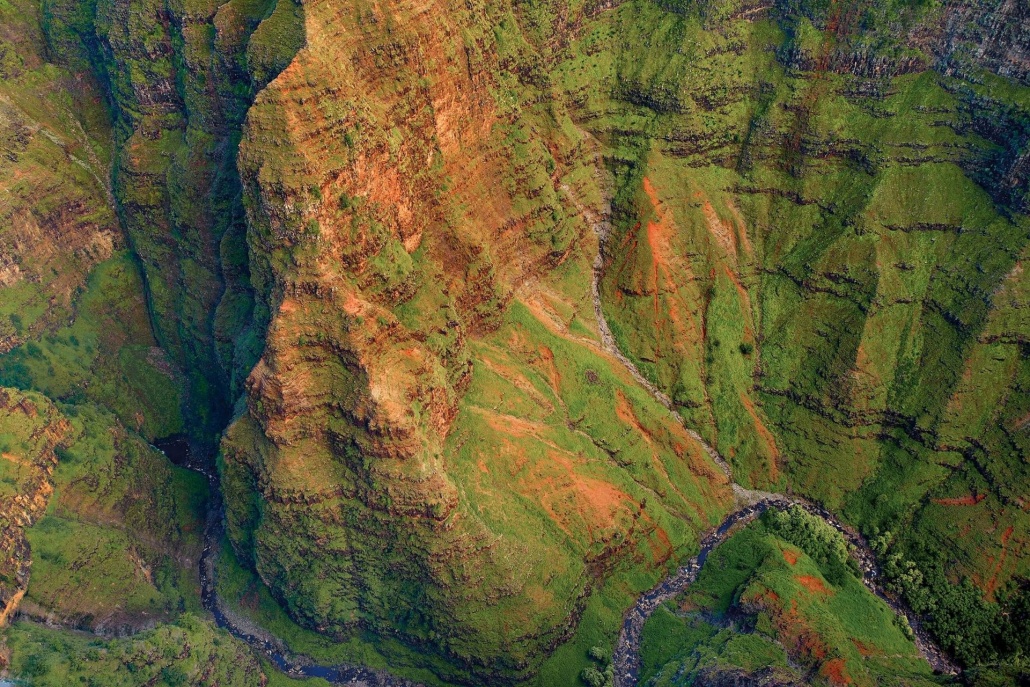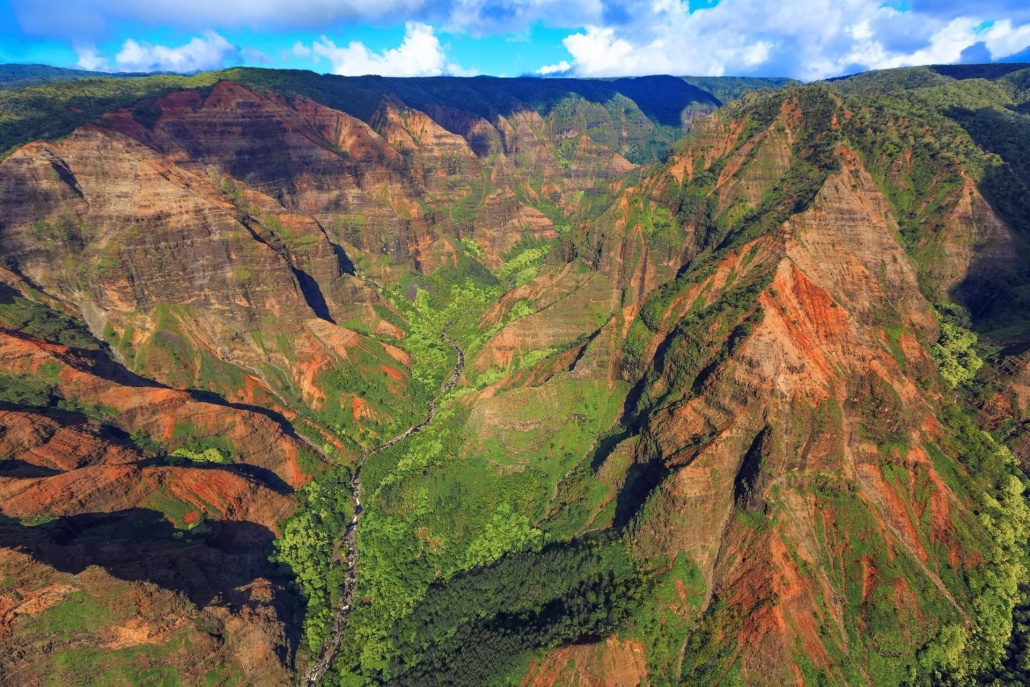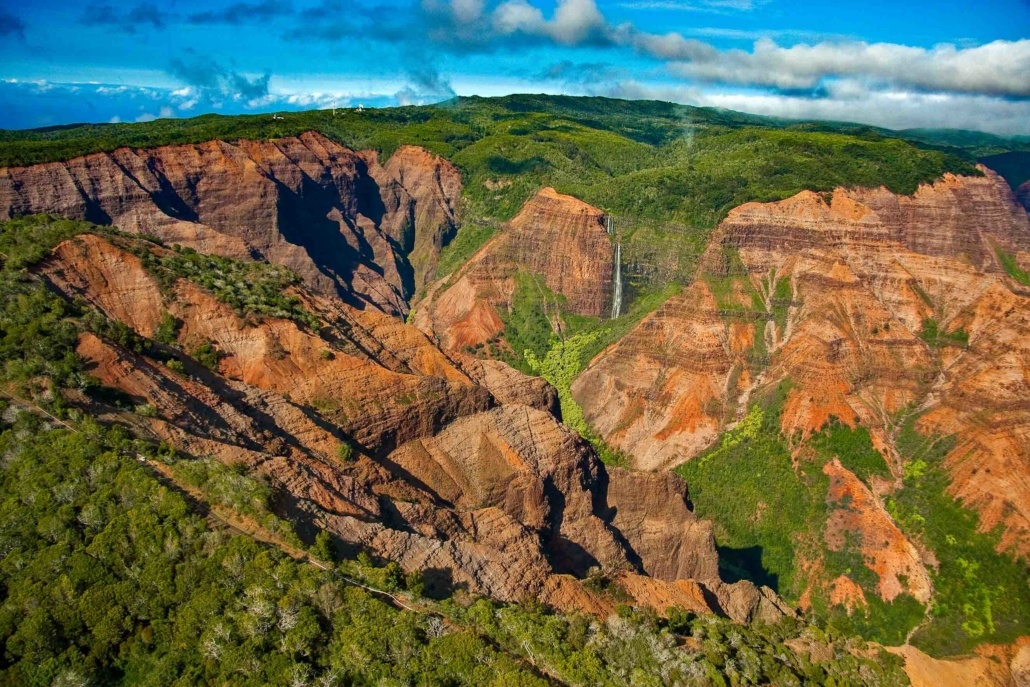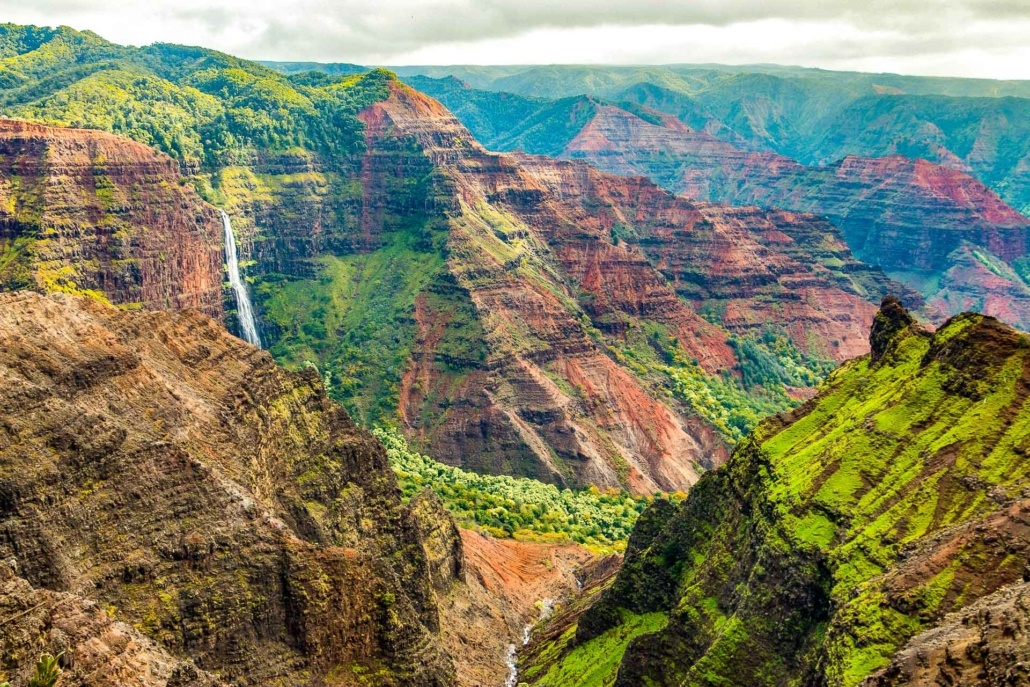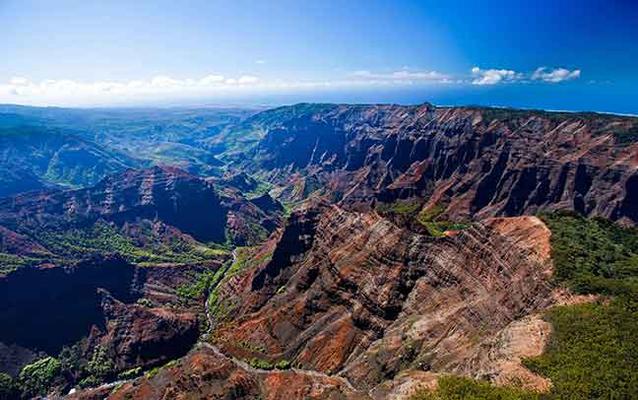 Waimea Canyon State Park is a breathtaking sight from a helicopter and one of the most popular tourist destinations on Kaua'i. The canyon is over 3,600 feet deep and 10 miles long, making it one of the largest canyons in the world. The Waimea River flows through the canyon, and its waterfalls are a spectacular sight. A helicopter tour is the best way to see the canyon. You'll get incredible views of the Kaua'i landscape.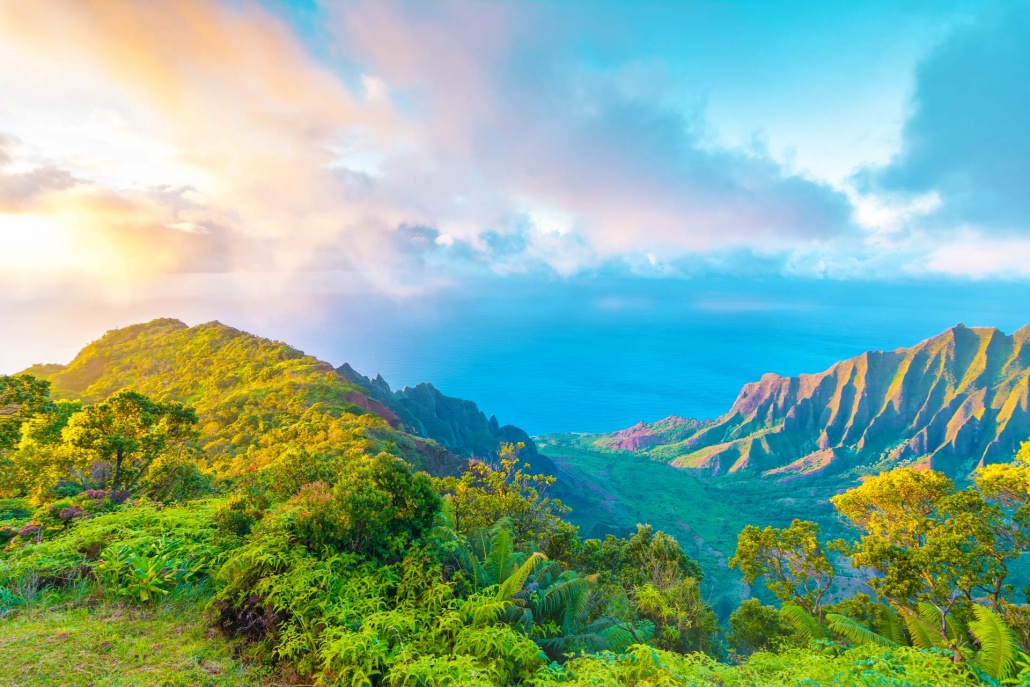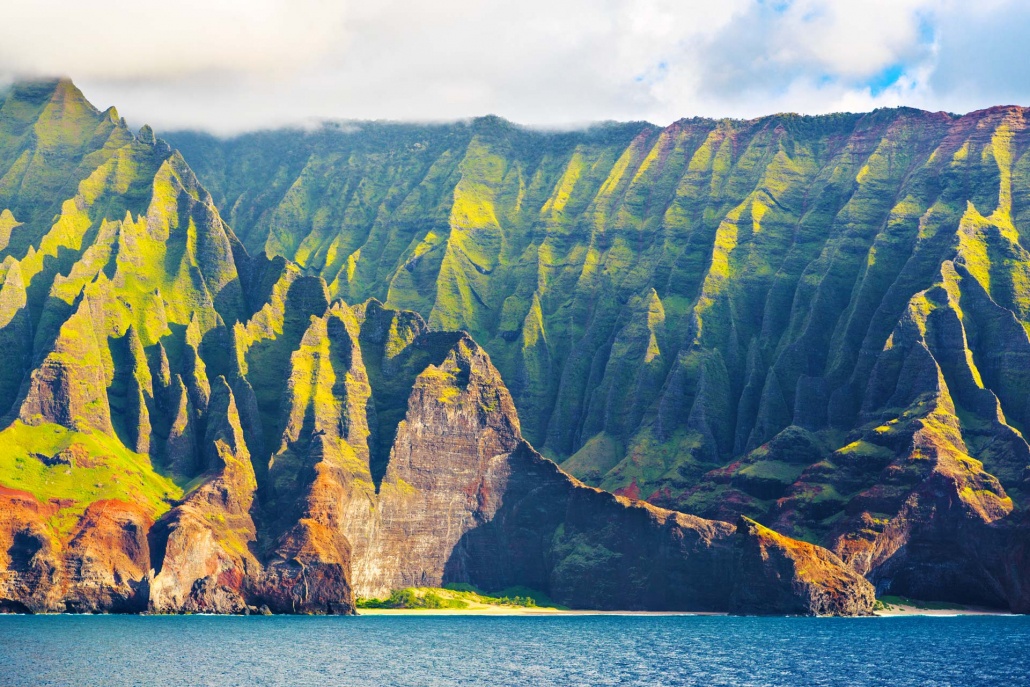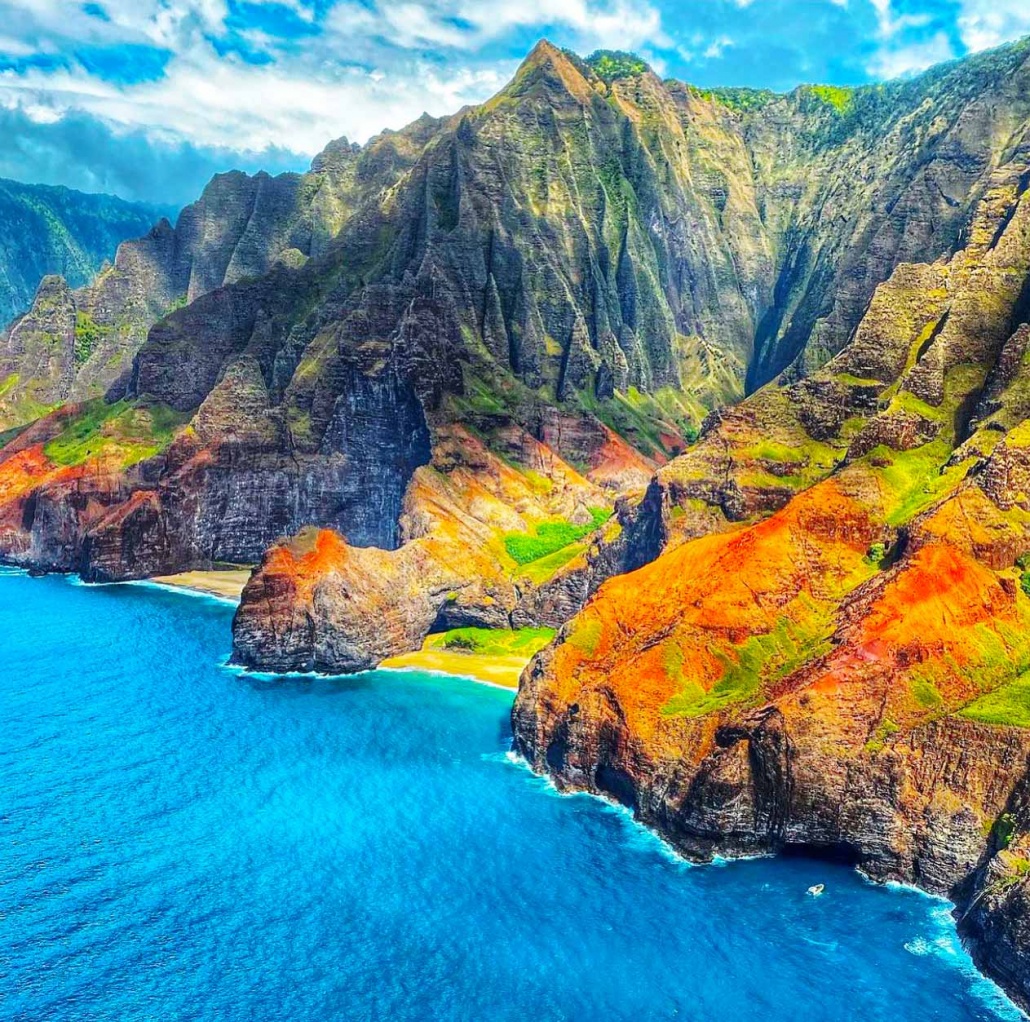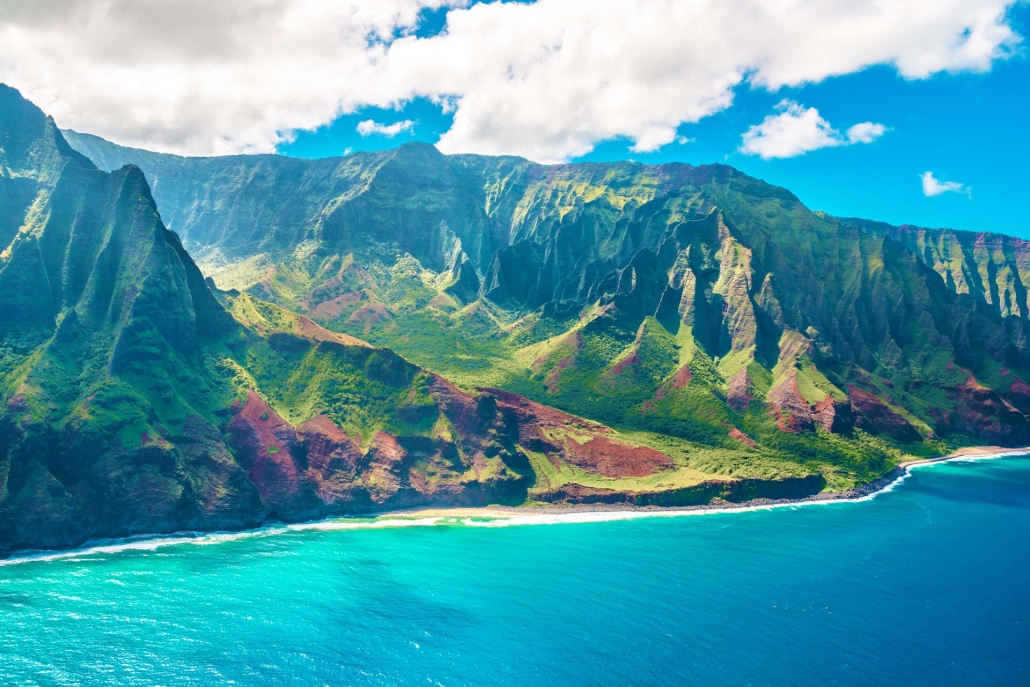 The Na Pali Coast State Park is a must-see for anyone visiting Kaua'i. The dramatic seascape features awe-inspiring cliffs, lush vegetation, and pristine beaches. You'll get unparalleled views of the coastline from a helicopter tour and be able to understand will understand why this is one of the most popular attractions in Hawai'i.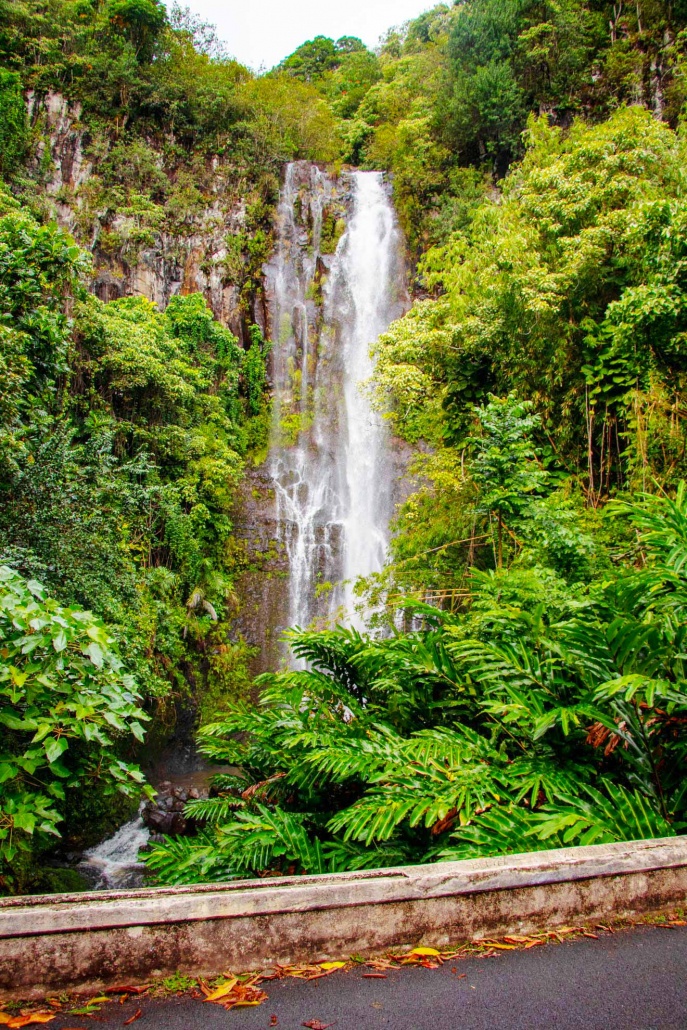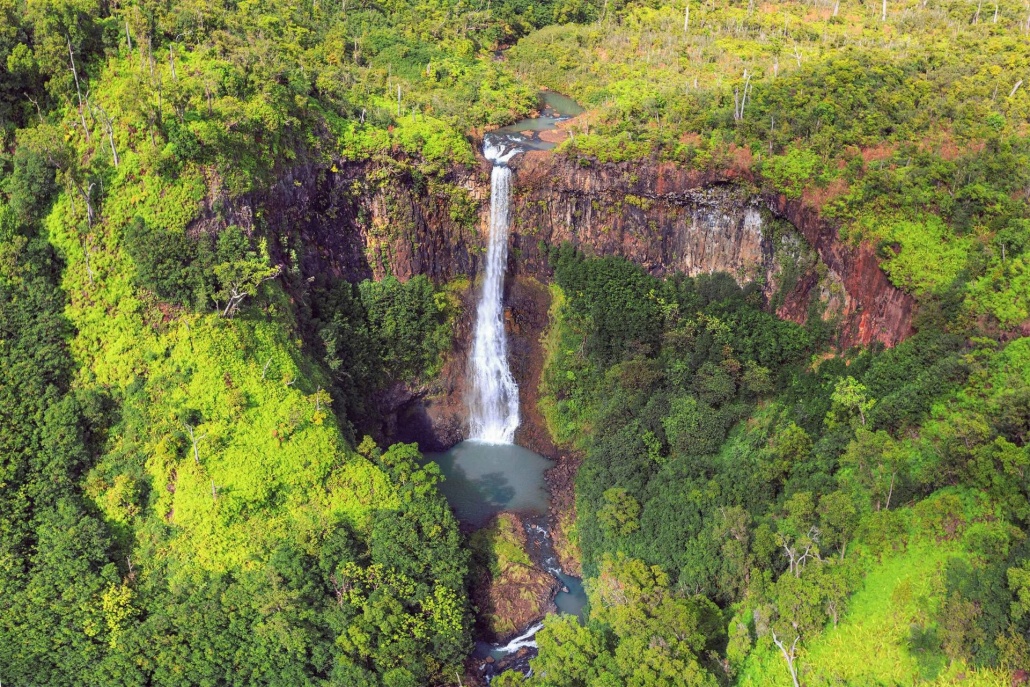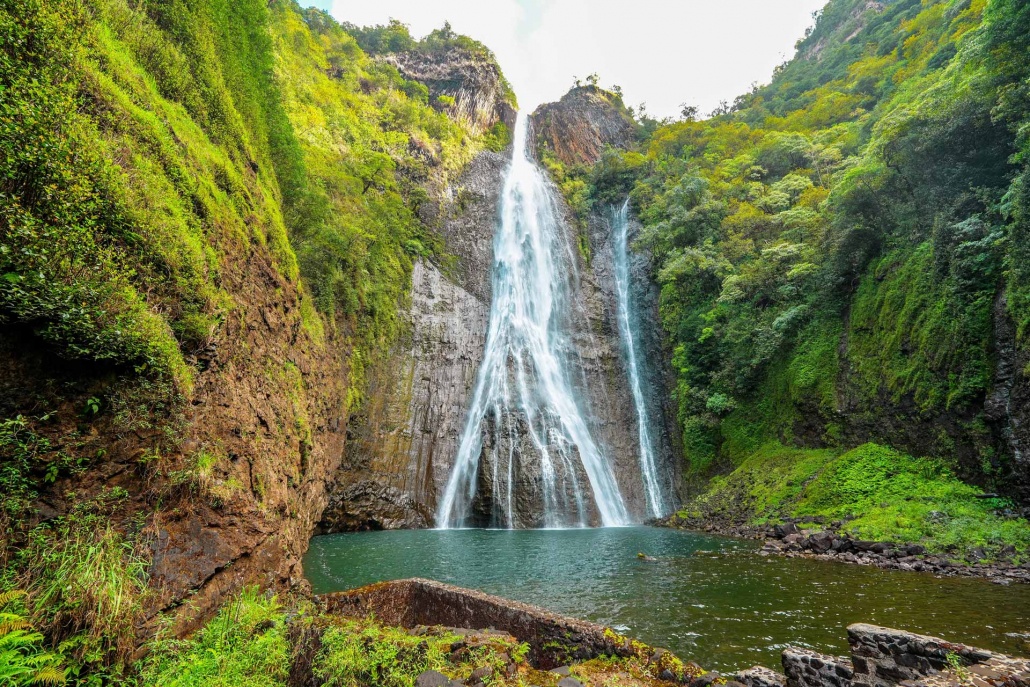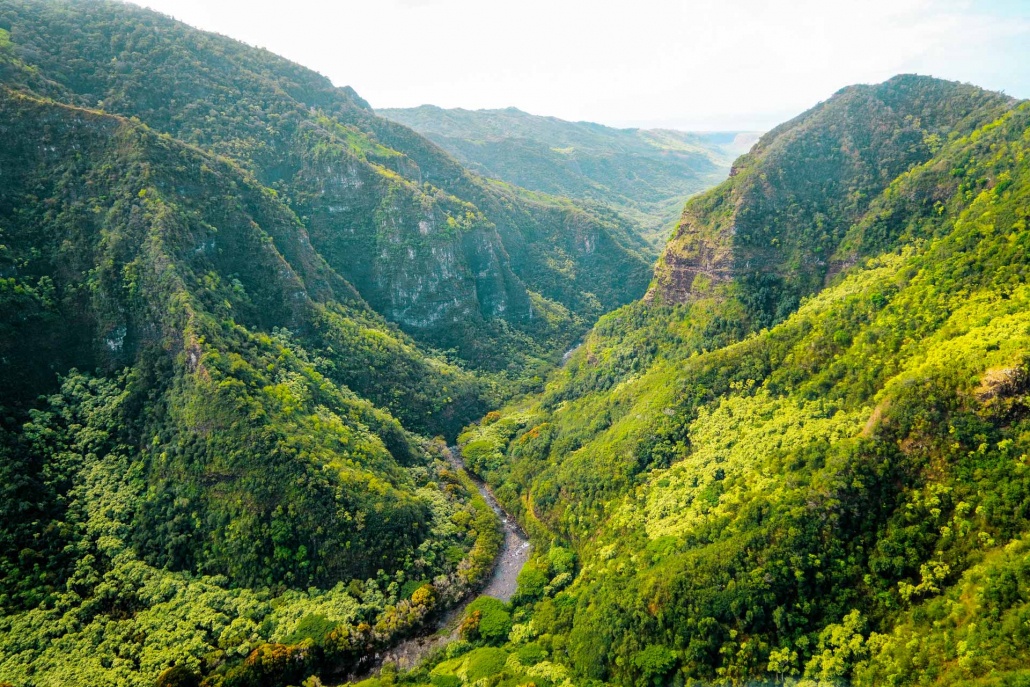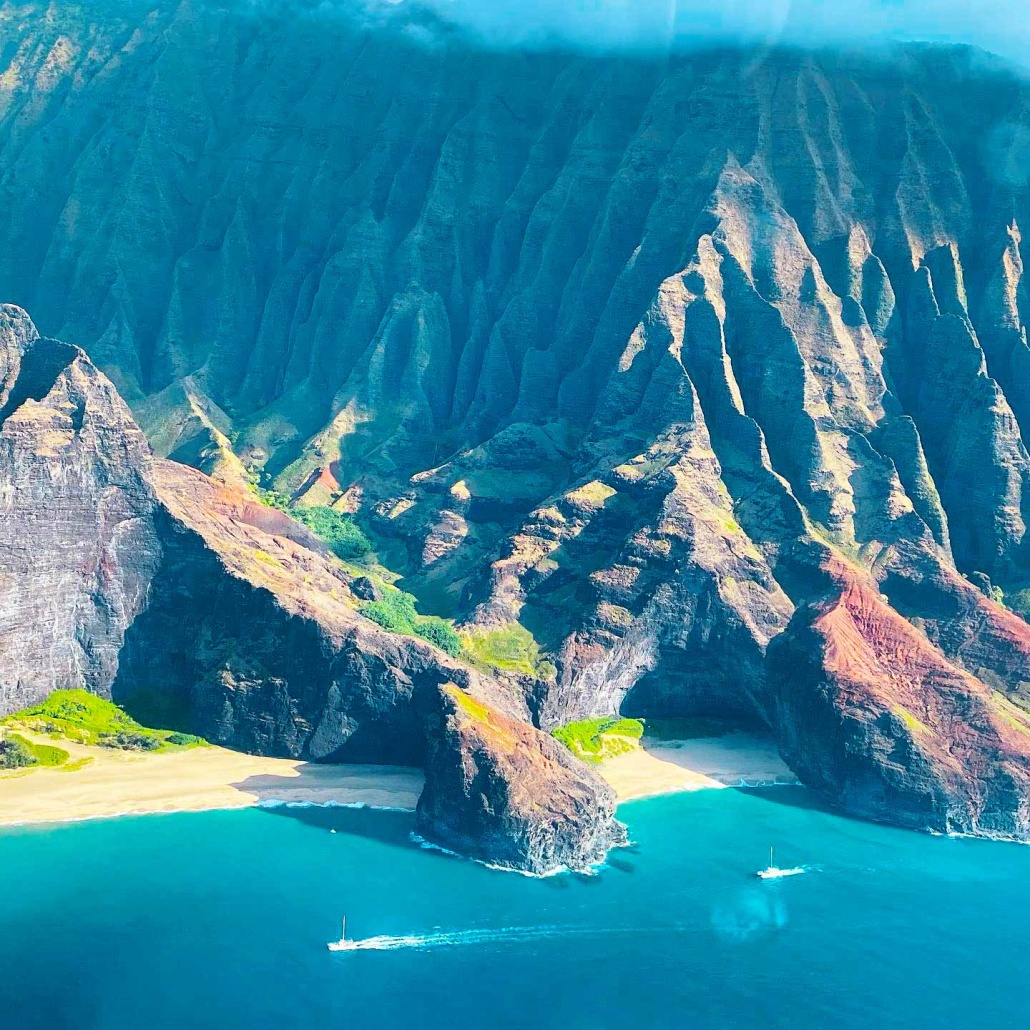 Manawalopuna Falls is one of Kaua'i's most popular natural attractions. The falls flow over a sheer cliff face into a pool below, and the best views are from above via helicopter. The falls were featured in the movie Jurassic Park, and have been a popular tourist destination ever since. If you're looking for a breathtaking natural wonder to add to your Hawaiian vacation, be sure to check out Manawalopuna Falls!
Frequently Asked Questions
When should we check in for our tour?

Half an hour before your tour departure time.

Under an hour.

Depending on the weather, flight routes and sites may vary.

What ages are allowed on helicopter flights?

For a doors-off experience, children 16 years and older can ride on the edge seats with the minimum age of 10. Children under 10 years of age can do a helicopter ride but the doors must be on. Children under 2 years are free. Children close to the age of 2 must have proof on-hand.

Are we able to bring our camera on a doors off tour?

We only allow phone cameras in our special cases with lanyards that we provide at check-in. We do not allow big cameras with any size lens on our doors-off tour. You can bring your big camera on any of our other tours.
Check Out These Other Helicopter Tours
No products found which match your selection.