Oahu Snorkeling Tour To A Sandbar
&

Reefs
Begin your day in paradise with a scenic, 35-minute bus tour from bustling Waikiki to beautiful Kaneohe Bay. Driving down, there is a beautiful view of the bay, which is surrounded by the majestic Ko'olau Mountains and peppered with popular landmarks such as Gilligan's Island and Chinaman's Hat.
Next, we are welcomed aboard Captain Bob's catamaran for a water adventure and relaxing day on the sea cruising through the bay's living barrier reef. We stop at two snorkeling locations, enjoy a fabulous BBQ lunch, and more!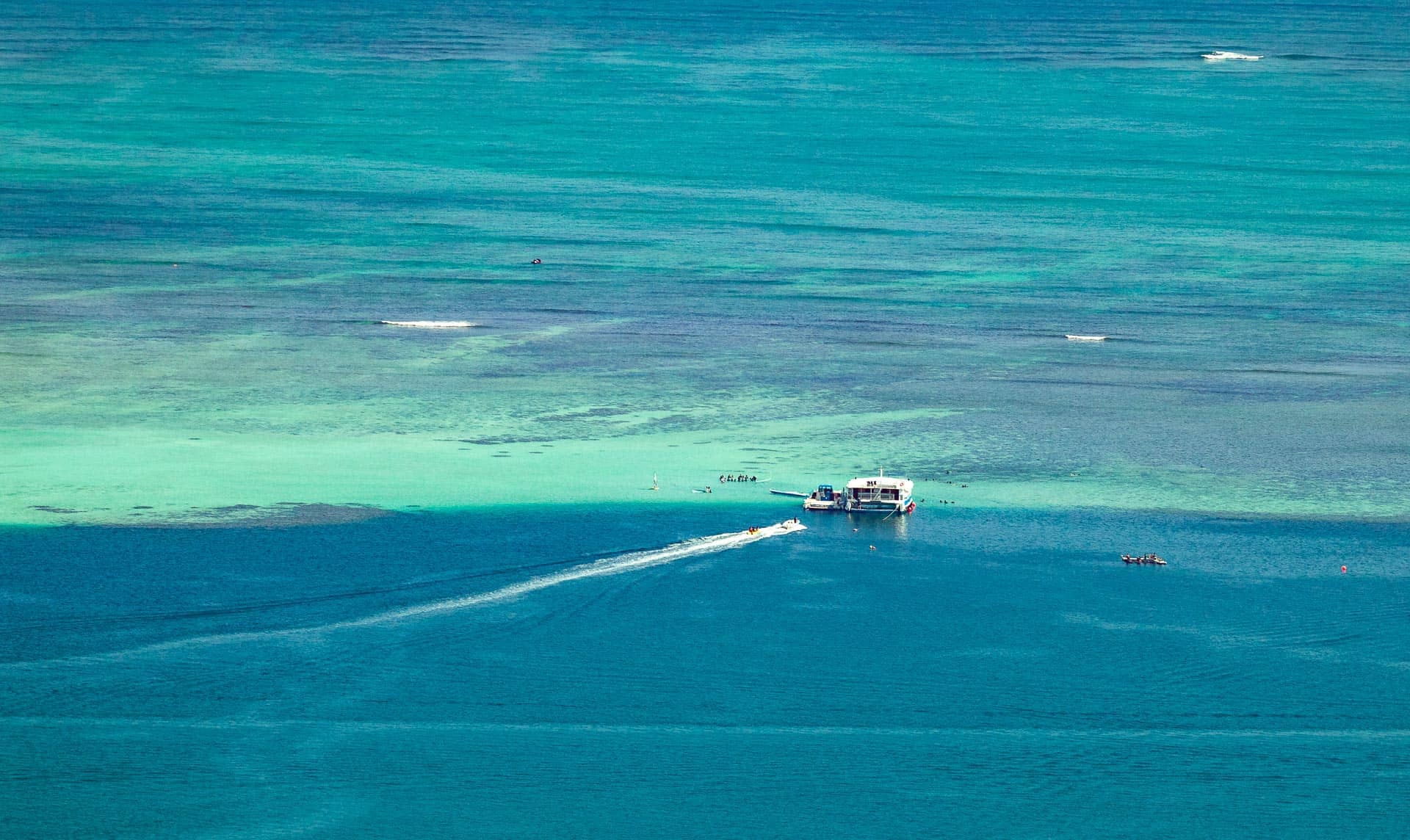 Day On The Bay Picnic
&

Snorkeling Tour Details
Tour Highlights
2 Swimming locations

Beautiful views throughout the tour

Water volleyball & other fun activities
BBQ lunch with non-alcoholic drinks

Free roundtrip transportation to Waikiki

Snorkeling gear included
Tour Description
The first stop is the Kaneohe sandbar (it's 6 miles long), where you can relax, swim, snorkel, explore and, of course, play water volleyball! (Captain Bob's has an exclusive permit so crowds won't be a problem.) Also, all of the equipment that we supply is of professional quality, so we've got you covered if you didn't have room in your already stuffed suitcase to bring along your mask, fins, and snorkel.
Next, you'll have a delightful, satisfying barbecue lunch. Featuring a hearty ⅓ lb beef burger or perhaps one of our tasty veggie burgers – and of course, baked beans, salad, chips, and fruit. A variety of non-alcoholic beverages are served all day, (beer and wine are available for purchase).
After lunch, you're off to a stunning coral reef where you'll enjoy more sensational snorkeling! (Don't be surprised if you see dolphins, turtles and a host of other exotic marine life while cruising with Captain Bob's… it happens all the time!)
Price & Availability
Waikiki
Adult (12yrs+)

$

161.00
Child (3-11yrs)

$

139.00
Tuesday, Thursday and Saturday, 10:30 am – 2:30 pm
Sample Itinerary
Start your day with a pickup in Waikiki at about 9:45 am
Drive to the harbor in Kaneohe and board the catamaran at 10:30 am
Sail around the bay with various stops to snorkel and other activities
Return to the shore at 2:30 pm
Drop off in Waikiki by 3:15 pm
Special Instructions
Note
Please bring towel & sunscreen. There are no Sunday tours. Children 17 and under must be accompanied by an adult. Infants under 3yrs are free with notice of attendance.
Please bring our own reef-safe sunscreen to help protect the reef.
Sunglasses for eye protection are recommended.
Waterproof case for your camera.
There are 2 toilets aboard the boat for guest use.
Sail
&

Snorkel On The Bay Features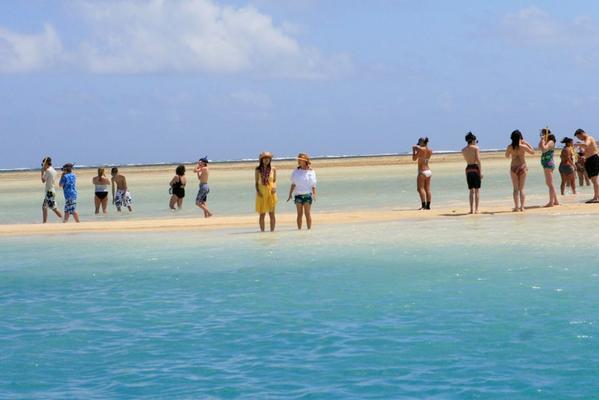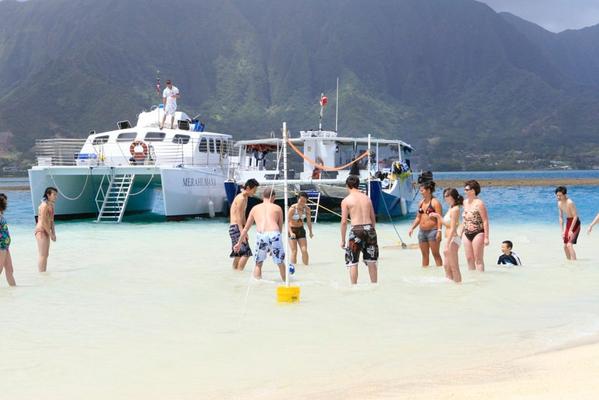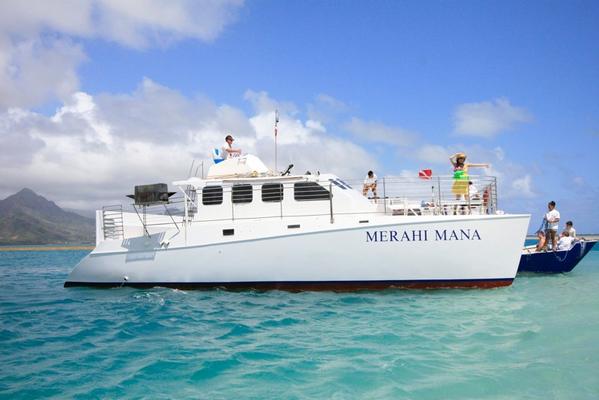 Inside the bay there are many types of coral reefs (patch, fringing and barrier) that the rare "Honu" or green sea turtle calls home, but, they're not the only inhabitants. More than 3000 species of exotic sea life live amongst these gorgeous coral reefs!
Frequently Asked Questions
No MM FAQ found which match your selection.