Fern Grotto Cruise Tour Details
Tour Highlights
Enjoy smooth sailing down the Wailua River

Hear songs and stories about ancient Hawaii

Learn to hula
Catch glimpses of Wailua Valley

Family friendly

Explore Fern Grotto
Tour Description
Join us on our open-air boat for an amazing journey down the Wailua River. During this smooth and peaceful two-mile river cruise, you'll hear songs and stories of ancient Hawaii and enjoy amazing views like the King's Highway, sacred Mount Kapu, and the First Hau Tree. Lands along the river were the sacred capital of ancient Kauai and the birthplace of the island's ali'i, or royalty.
These vintage Wailua River cruise boats are powered by an ingenious rear-engine system for a quiet, smooth ride and the spacious, open-air boats provide excellent views from either side during the trip upstream. Our crew will keep you entertained along the way, and we'll even provide a hula lesson!
At the Fern Grotto landing, you'll enjoy a short nature walk through the rainforest to the lush Fern Grotto – a geological wonder of Kauai. Ferns grow upside down from the roof of the grotto, which was formed millions of years ago. The Grotto is a favorite spot for weddings, and we often are treated to the ethereal sounds of a local choir singing the "Hawaiian Wedding Song." Pure magic!
Price & Availability
80-Minute River Cruise To Fern Grotto From Wailua River State Park
Adults

Ages 13yrs+

$

30.00
Children

Ages 2-12yrs

$

15.00
Infants

Under 2yrs

FREE
Smithʻs Luau Family Package At Wailua Marina State Park In Kapaa
Adults

Ages 13yrs+

$

170.00
Children

Ages 2-12yrs

$

35.00
Infants

Under 2yrs

FREE
What's Included
Live music and entertainment
Legends and stories of ancient Hawaii
Smooth comfortable ride with shade
Amazing views
Departure & Return
Current schedule is Monday, Wednesday, Thursday, and Friday.
Four departure times offered from 9:30am – 3:30pm. The tour is approximately 1.5 hours.
3-5971 Kuhio Highway, Kapaa, HI 96746.
Cancellation Policy
Cancellation 24 hours prior to the date of event will be refunded. Cancellations received less than 24 hours will result in a 50% cancellation fee. A "No-Show" on a reservation will result in a 100% cancellation fee.
Fern Grotto Cruise Features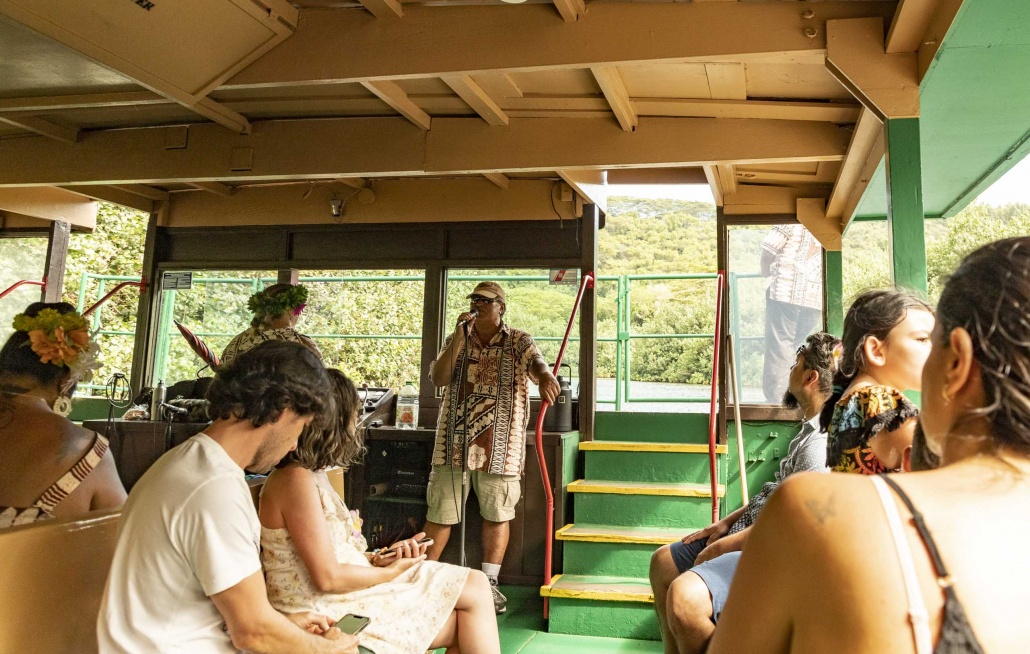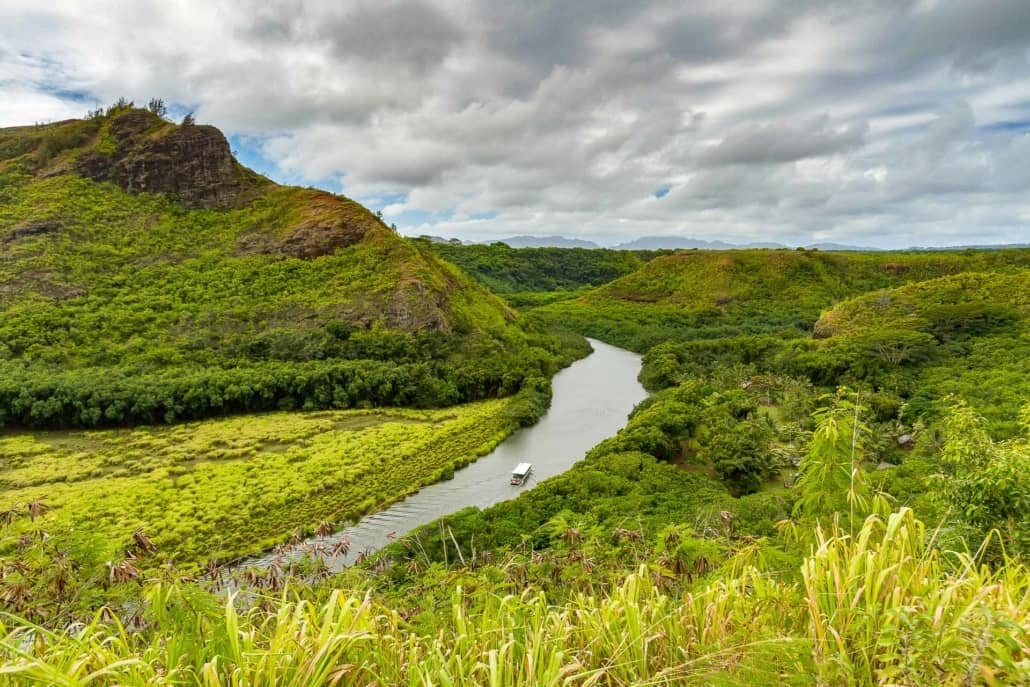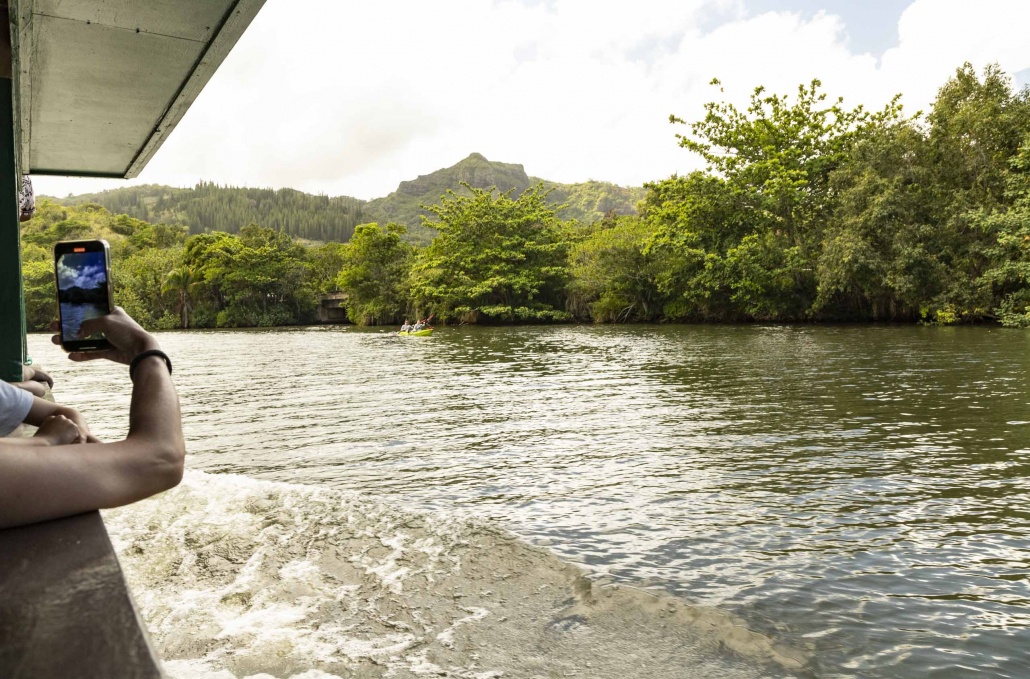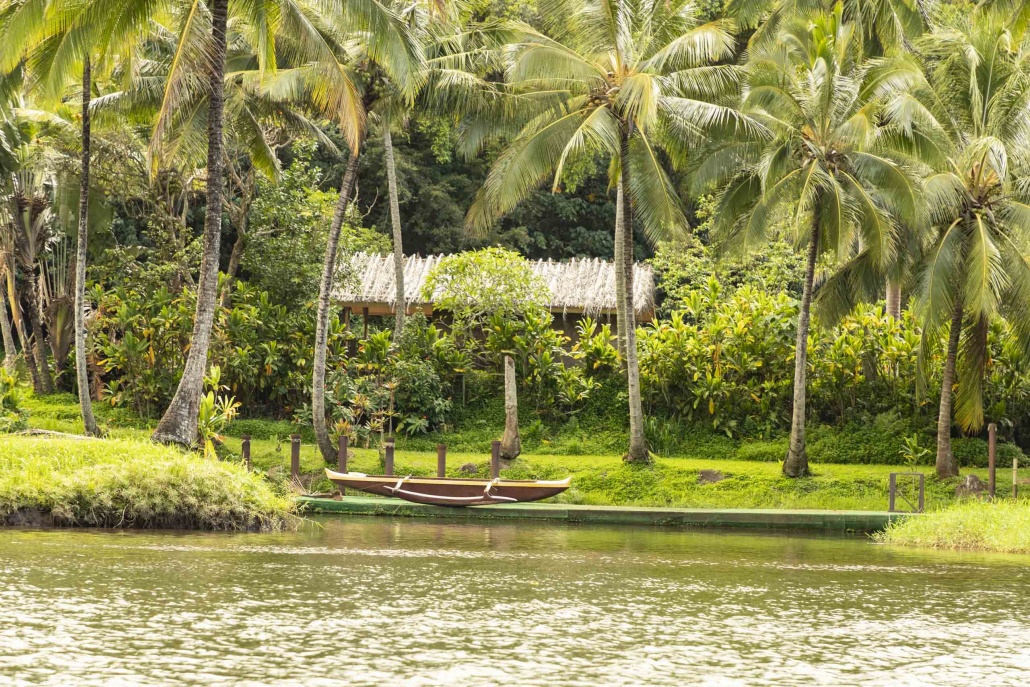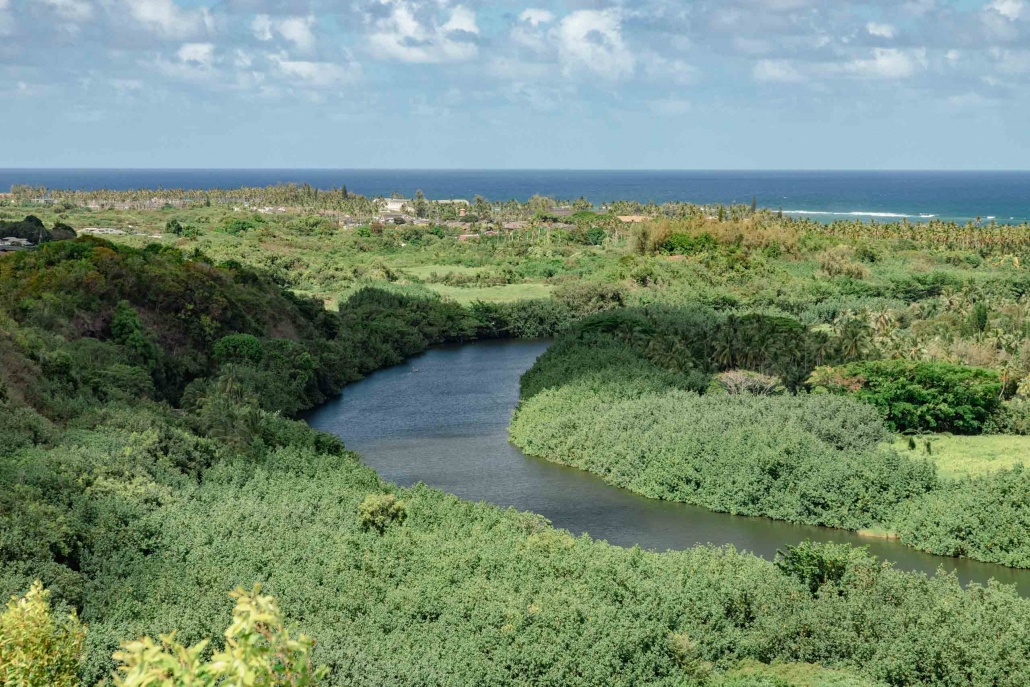 The massive but tranquil Wailua River is 20 miles long and flows from Mount Waialeale in the center of the island to the ocean. The river weaves its way through lush jungle valleys where you can catch glimpses of seven different heiau (temples), waterfalls, and gorgeous natural scenery. Excellent photo opportunities!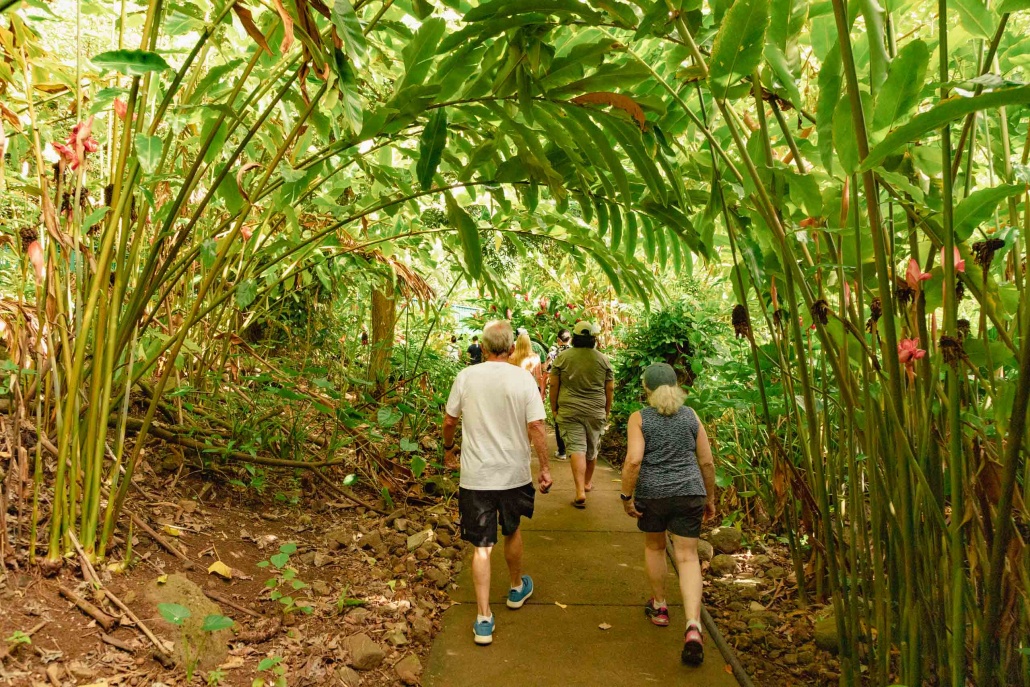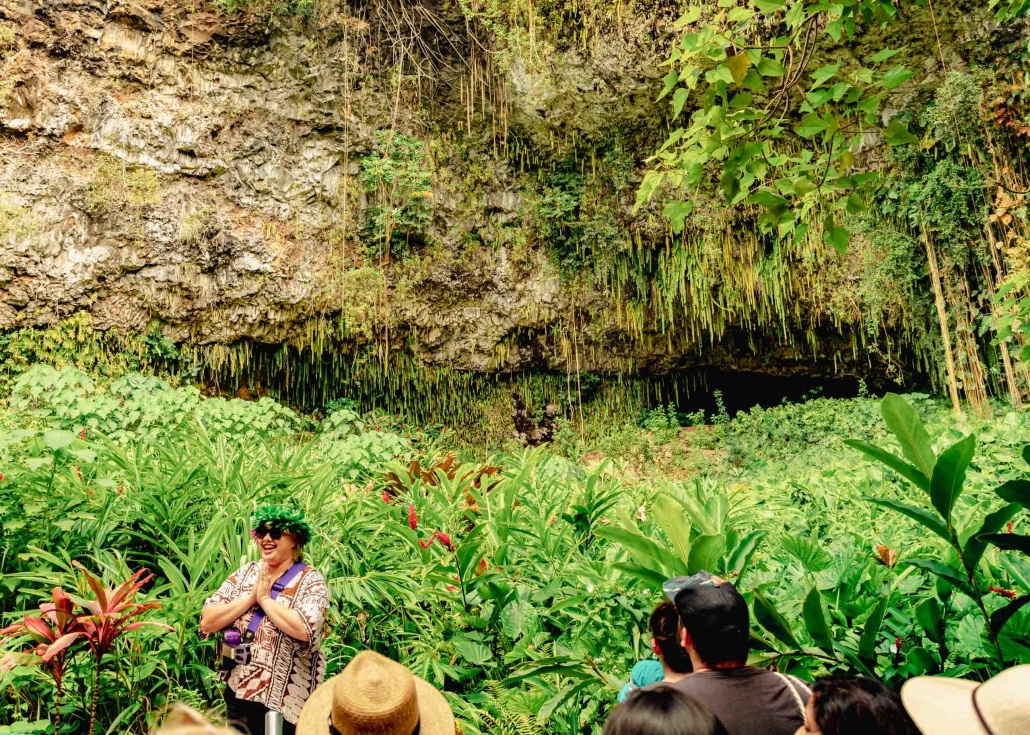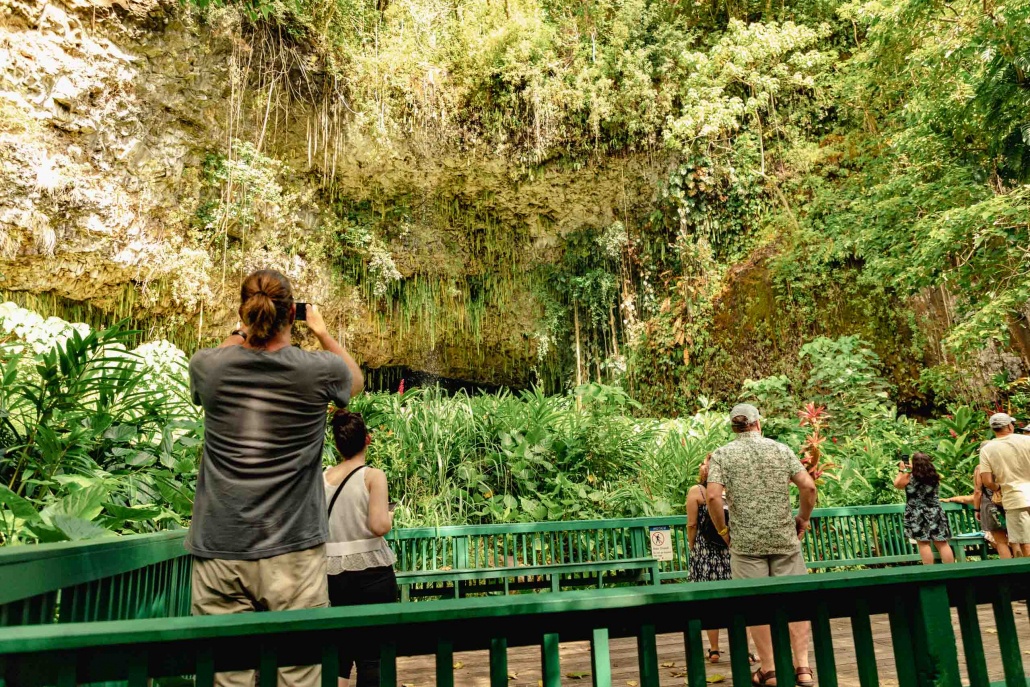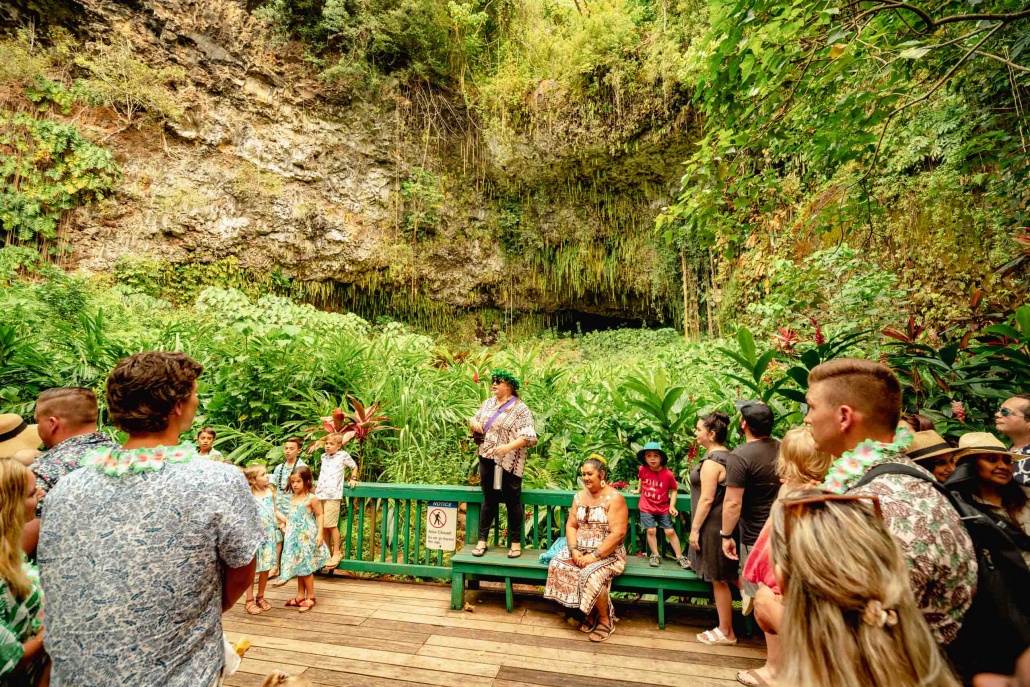 Fern Grotto is one of the most popular attractions on Kauai's East Side. The grotto is a natural lava rock cave which is covered in hanging ferns and lush tropical foliage. The way the grotto is shaped allows it to act like a natural amphitheater. For this reason, you will often see Hawaiian musicians and singers playing beautiful music in the serene setting. The sound is almost magical and something you will hold as a cherished memory.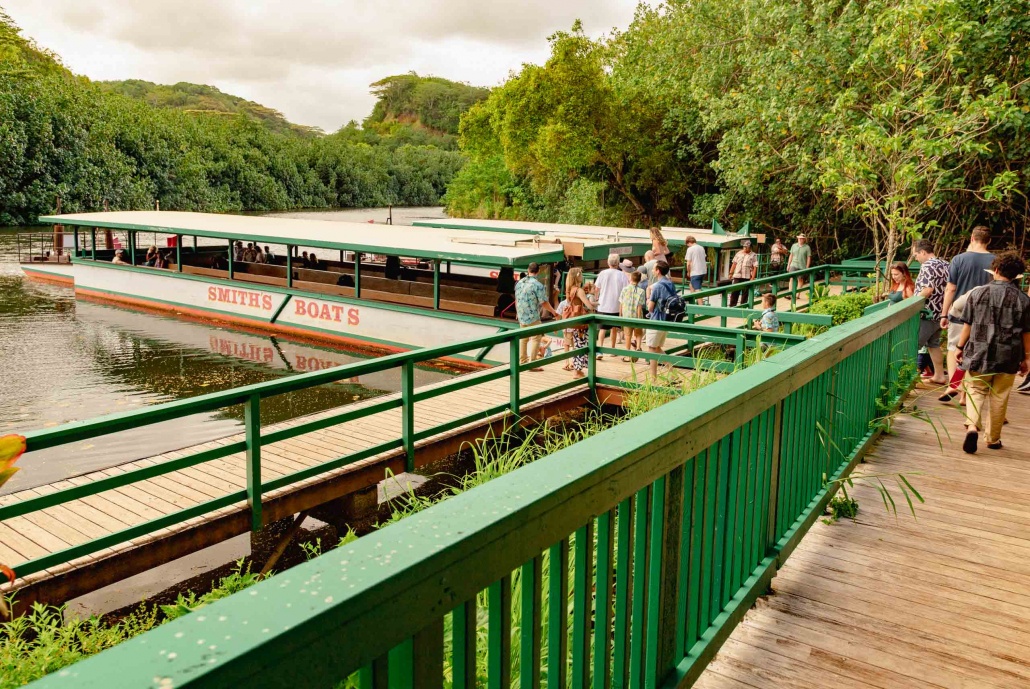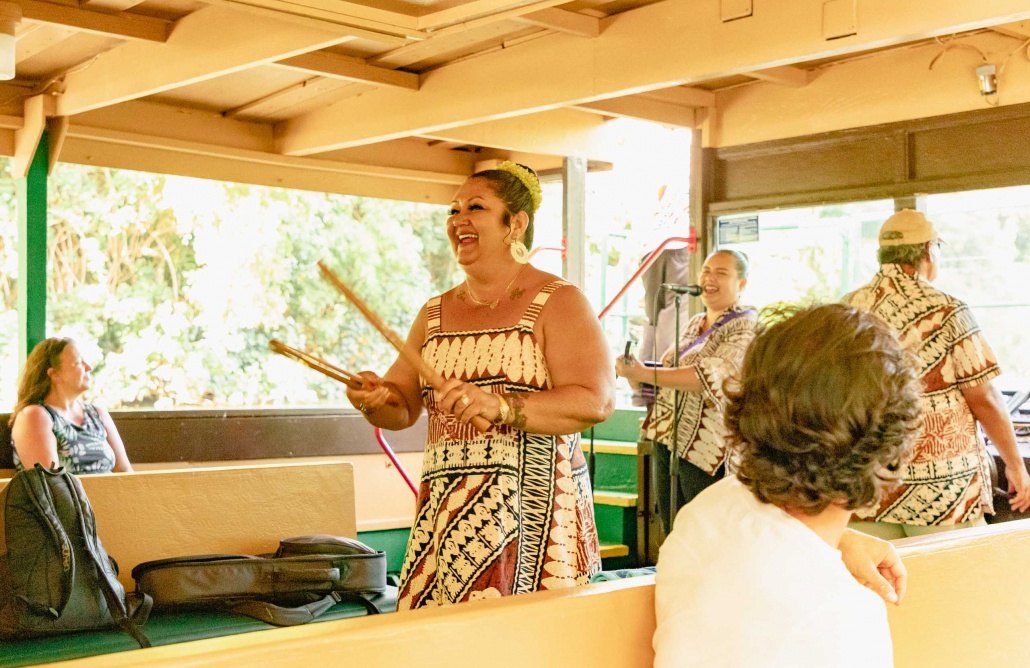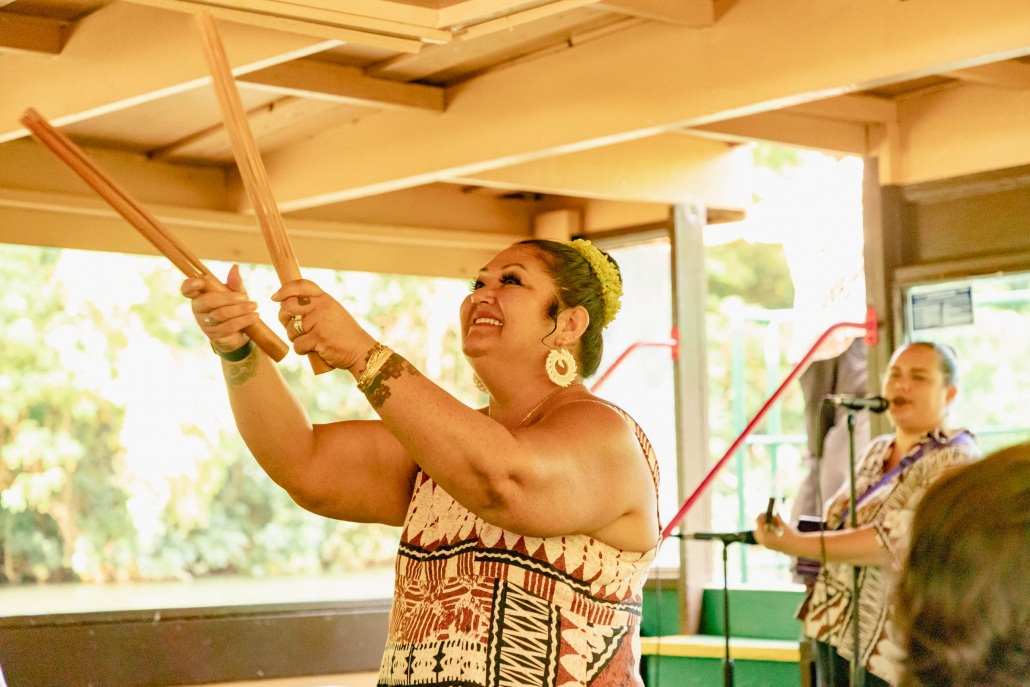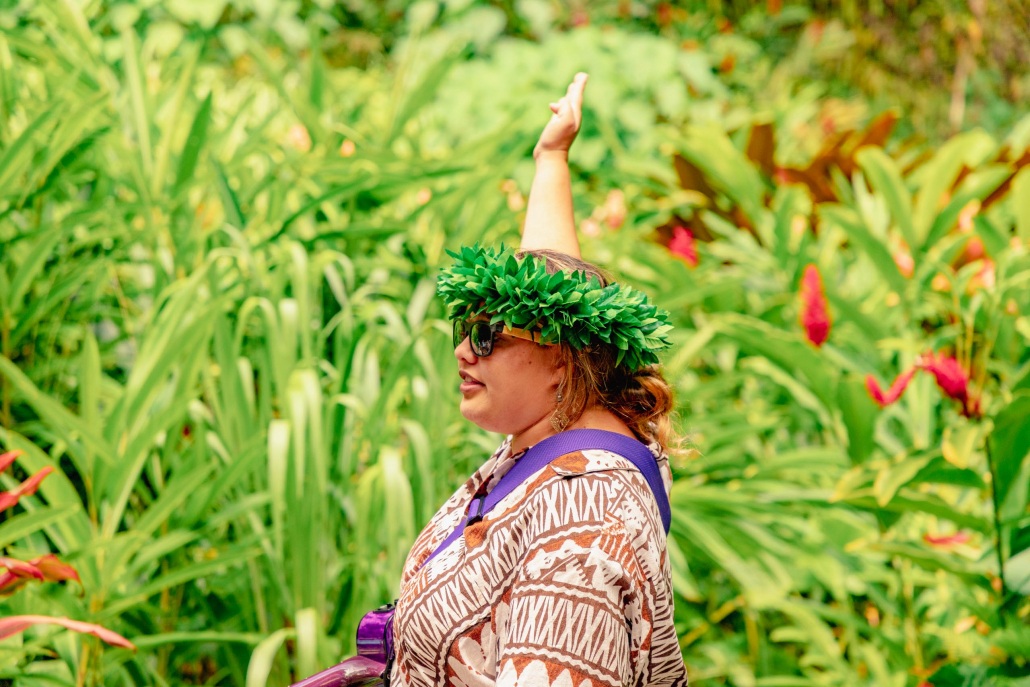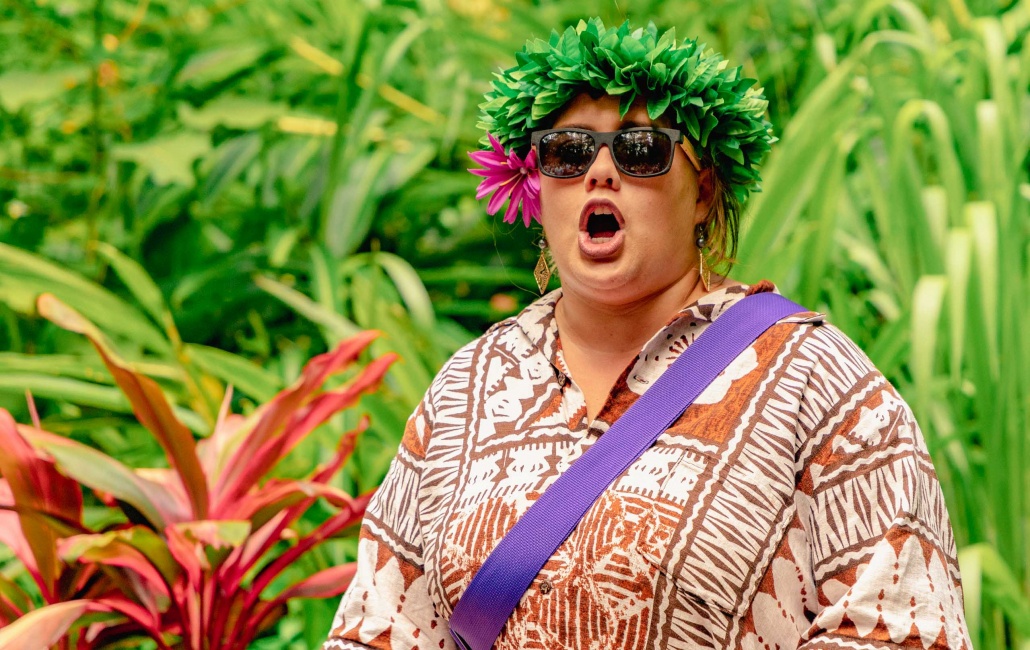 Legends and Live Entertainment
One of the best parts about this tour is the live music and entertainment to and from Fern Grotto. A live band will play several songs that relay incredible stories and legends from ancient Hawaiian mythology. As part of the tour you will also get to see a live hula dance and participate in a group lesson so you can learn to hula too!
Book Fern Grotto Cruise Tour
Frequently Asked Questions
From start to finish the tour is about 1.5 hours.

What if I am prone to motion/sea sickness?

Most boat tours in Hawaii are on the ocean where waves can rock even larger boats, but on this tour, we will be traveling on the very calm waters of the Wailua River. The river is known for being extremely tranquil.

Is the tour family friendly?

Most definitely! We encourage the whole family to come and enjoy a ride down the Wailua River.