Explore Nature's Playground
Adventure enthusiasts rejoice!  If you're looking to get the most out of your Maui adventure, look no further.  This 7-hour trip features kayaking, snorkeling, and hiking through the rainforest to beautiful waterfalls.  Start your day kayaking through the calm ocean waters as you travel along the rugged coastline of South Maui before hopping off to snorkel with technicolor reef fish, corals, and curious Hawaiian sea turtles.  Next on the adventure itinerary is a short hike through lush rainforest to two waterfalls.  Take a refreshing dip in the cool waters in the pools beneath the falls or even jump off the rocks above!  This is undoubtedly the best way to enjoy the awe-inspiring natural beauty of Maui as the residents do — out exploring nature's playground.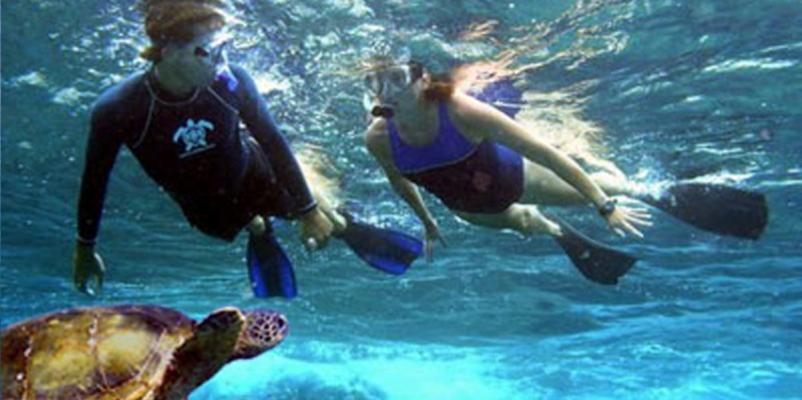 Kayak, Snorkel, Waterfalls Hike Combo Details
Highlights
On the ocean: 2.5 hours kayaking along South Maui's rugged coastline.

Snorkel with Hawaii's large green sea turtles.

After kayaking, we drive from ocean to rainforest for the "Short" hike.
Hike one mile roundtrip to two waterfalls and pools where you can swim and jump from safe rock ledges.

Nutritious lunch and snacks included
Tour Description
Swim in the ocean, swim in a waterfall pool, go hiking and go kayaking all in one 7.5 hour tour. We start our day with over 2 hours of kayaking off of beautiful Makena Landing in South Maui. We know where the turtles are so you can go snorkeling with them!
After kayaking we take a drive to the rainforest for a short waterfall hike on Mauiʻs north shore. Here you hike about 1 mile to two wonderful waterfalls where you can swim and jump into the pools. Lunch and snacks are included.
Activity & Event Itinerary
7:00 am – Meet your Kayaking guide a Makena Landing Park
7:30 am – Launch and explore the coastline
8:30 am – Swim with Turtles
9:30 am – Return to shore
10:00 am – Head to Hiking on North Shore
11:00 am – Hike up to two waterfalls
12:00 pm – Enjoy a picnic lunch
2:30 pm – Return to Makena to pick up your vehicle
Price & Availability
7.5-Hour Kayak, Snorkel & Waterfall Combo From Makena
Available Sunday, Tuesday & Thursdays.
Transportation is not included.

Special Instructions
Due to the combo nature of this tour, transportation is not included to Makena Landing Park. Please meet us at 7:15 am at the kayak tours sign-in in South Maui at Makena.
We provide:
Backpack, rain gear, bug repellent, water and snacks
What to Wear:
Swimsuits under clothes
Sneakers or sports sandals
Shorts & T-shirt
Sunscreen
 What to Bring:
Towel
Camera
Cash, if you wish to tip your guide
Kayak, Snorkel, Waterfalls Hike Combo Features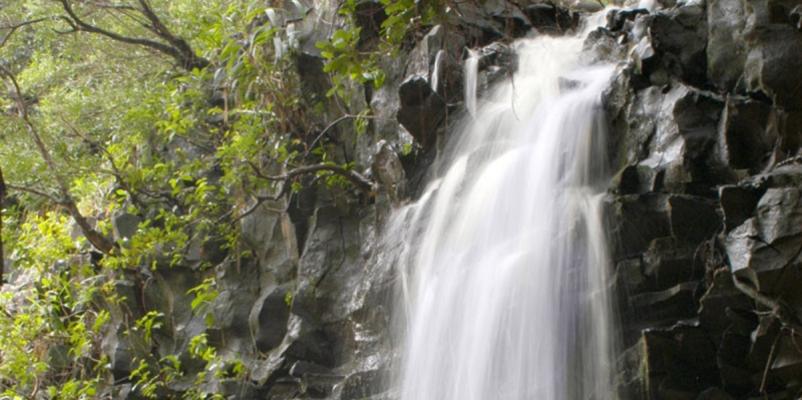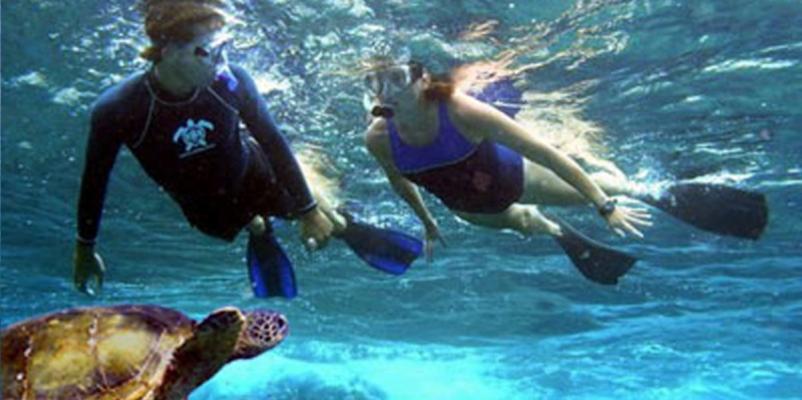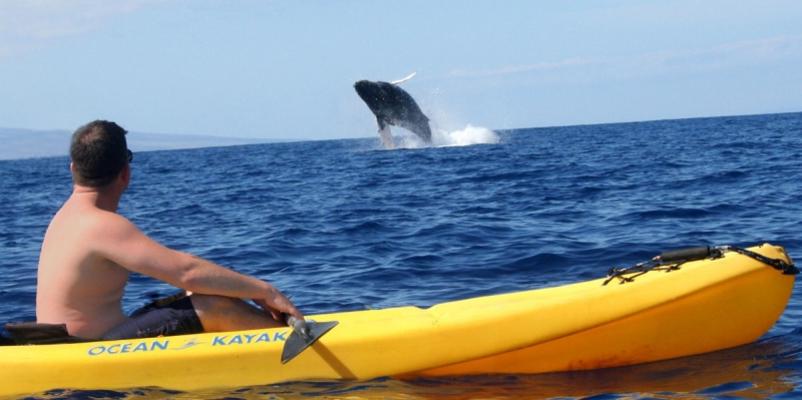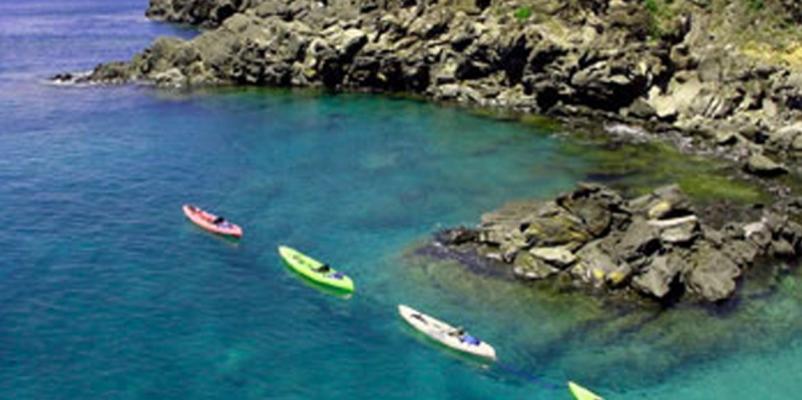 Kayak, Snorkel, and Explore Waterfalls
Do it all – ocean kayak and snorkel, waterfalls, and rainforests – in one 7-hour trip. Hug Maui's rugged coastline as you kayak in the calm morning ocean. Snorkel off your kayak among colorful fish, coral, and inquisitive sea turtles. Then hike our trails on the "Short Waterfalls Walk," where you'll have an opportunity to swim in and jump from two waterfalls. This kayak, snorkel, waterfalls hike is a memorable day packed with activities to stimulate your senses.
Frequently Asked Questions
How much is encouraged to tip guides?

It is encouraged to tip guides 10% of your tour fee.

What if this is my first time kayaking or snorkeling?

Our trained guides will walk you through all the steps you need to know to have a fun and safe adventure, exploring all that Hawaii has to offer. The Pali, the area we will be kayaking and snorkeling, is well-protected, ensuring a pleasant time. You will kayak past beautiful white-sand inlets and immense cliffs, then snorkel through coral reefs, where you will spot turtles and other sea life.

What if I have dietary requirements?

This tour has lunch included; please inform us if you have any dietary requirements, and we will do our best to accommodate your needs. Our offices are available at 808-379-3701.