How Many Whales Will You Be Able To Spot?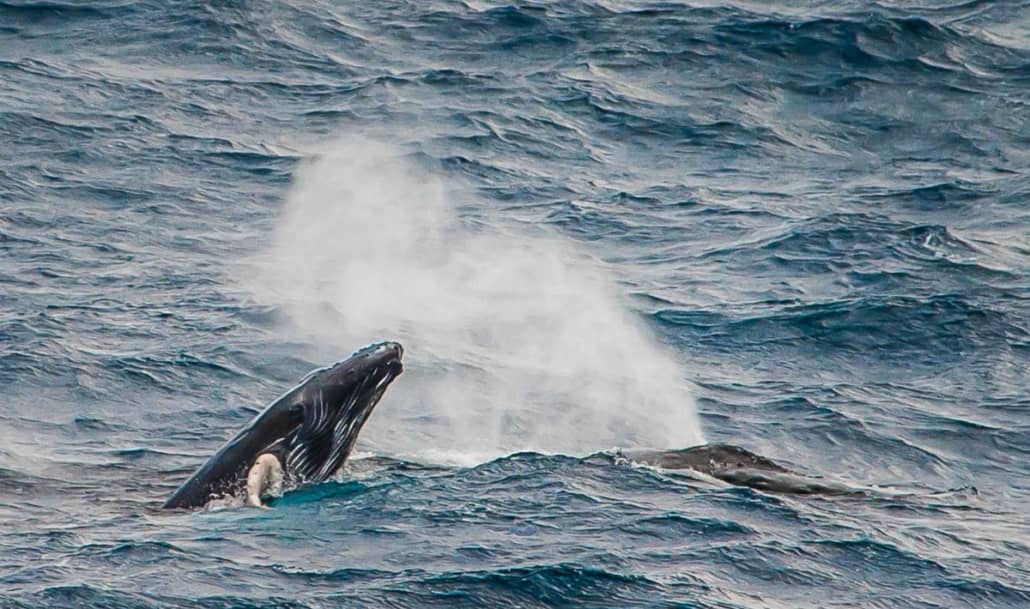 West Oahu Whale Watch Tour Details
Highlights
Choose from multiple departure times

2 hours on the water looking for whales
Non-alcoholic beverages served

Observe whales in the wild
Tour Description
Multiple departure times from west Oahu make this tour as convenient as it is exciting. This interactive 2 hour boat tour begins with departure from the harbor before heading out to the open ocean where the whales will be. Since whales during this time of migration, mating, and birthing new calfs are less concerned about hunting, you will have the opportunity to see all kinds of different behavior including breaching, spyhopping, fin slapping, as well as mothers teaching their calfs how to swim and dive. Be sure to bring a pair of binoculars and a camera as these moments with humpback whales are likely something you will treasure for the rest of your life. Non-alcoholic beverages will be provided on board. Return time is scheduled to be 2 hours from departure.
Price & Availability
2-Hour Afternoon Whale Watching Tour From Waianae Harbor (No Transportation)
Adult

Age 13yrs+

$

99.00
Child

Age 4-12yrs

$

65.00
Infants

Ages 0-3

FREE