Discover Lanai by Land and Sea
Enjoy a sail and water adventure of Lana'i as you explore the island by sailboat, swimming, snorkeling, and the increasingly popular SNUBA, then satisfy the more education-based side by taking a tour of Lana'i's historic plantation town with a Hawaiian-born culture guide. Finish your experience with a Kaiwe wood BBQ dinner, complete with an iconic view of Manele Bay, and then a wet and wild or relaxing sail back to Lahaina Harbor. Adventure, relax and learn about Hawaii's culture and scenery as you explore the richness of Lana'i.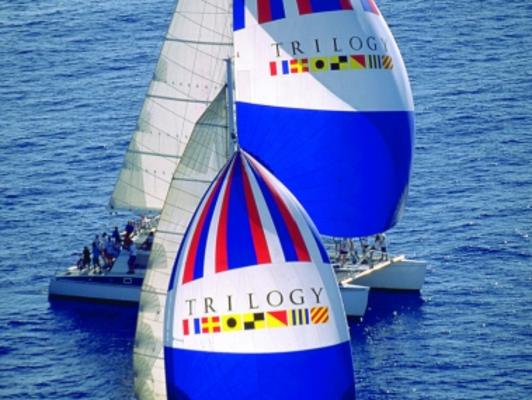 Besides swimming, snorkeling, sunbathing, beach volleyball, and the increasingly popular SNUBA, we also offer a guided tour of Lana'i's historic plantation town narrated by island born and raised Hawaiian Cultural Guides. Our Kiawe wood BBQ dinner, served at the Hale O Manele overlooking Manele Bay, is considered by many to be one of the best in Hawai'i! The return sail to Maui can be restful and relaxing, or wet & wild, but it is always safe and lots of fun. So whether you are a sunrise or sunset kind-of-person, many of our guests write to tell us that discovering Lana'i was the highlight of their whole vacation!
Discover Lanai – Tour Details
Tour Details
Parking:
6:00 am | 9:30 am arrive at the Republic Parking Lot on Dickenson Street in Lahaina, look for the "Trilogy Parking" sign. The parking fee is $10.00 (credit card only) for the day (other lots may charge up to $20). A Trilogy crew member will meet you and help with parking and directions to Lahaina Harbor where our Captain will check you in.
Check-in:
6:15 am | 9:45 am at the Lighthouse on the main loading dock of Lahaina Harbor.
Departure:
6:30 am | 10:00 am from Lahaina Harbor.
Breakfast:
Mom Coon's 4th generation recipe cinnamon rolls, fresh seasonal fruit, fresh brewed Kona coffee, tea, hot cocoa & pineapple juice.
Assorted wraps (10am departure only) and beverages served on board.
Lana'i Arrival:
Arrive at Manele Harbor, Island of Lana'i.
Beach & Snorkel:
Snorkel at Hulopo'e Bay Marine Sanctuary. Trilogy has exclusive commercial access to this beach! Optional guided tour of Lana'i City by local resident in air-conditioned van.
Plantation Pulehu (off the grill):
BBQ dinner served by captain & crew at Trilogy's Hale O Manele Pavilion.
Captain Coon's Kiawe grilled BBQ chicken, Asian stir-fried noodles, seasonal vegetable, fresh green salad with Mom's secret dressing, assorted rolls, and fresh Hawaiian pineapple. This is a first class meal served on dinner plates with silverware. Vegetarian and gluten-free meal available, please request when booking your reservation. A wide assortment of non-alcoholic beverages are available throughout the day.
Depart Lana'i:
On the return sail to Maui, enjoy a cold beverage and locally-made ice cream as we set the sails and glide across the exciting waters between Maui and Lana'i.
Return to Maui:
2:30 pm | 6:00 pm from Lahaina Harbor.
Price
| | |
| --- | --- |
| Adult | $227.45 |
| Teenager (13 yrs – 18 yrs) | $172.46 |
| Child (3 yrs – 12 yrs) | $114.97 |
2 yrs and younger are free.
What to Bring
Bring your swimsuit, towel, and sun protection. You may want a light jacket or sweatshirt and we recommend wearing deck shoes or rubber-soled shoes.
Discover Lanai – Tour Features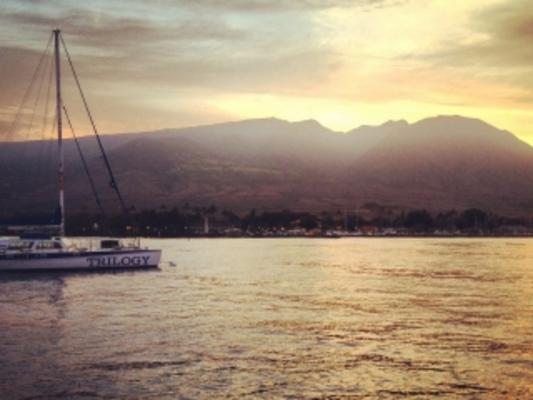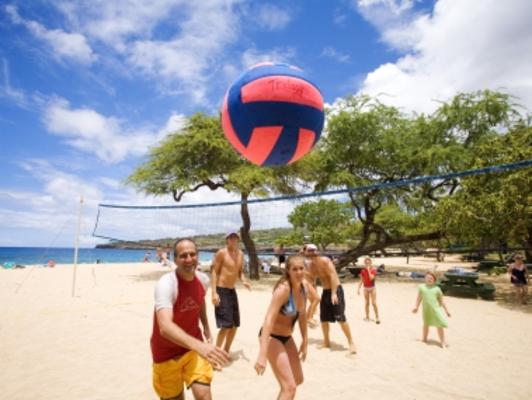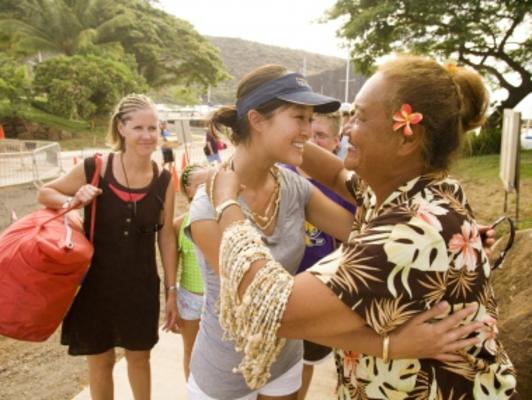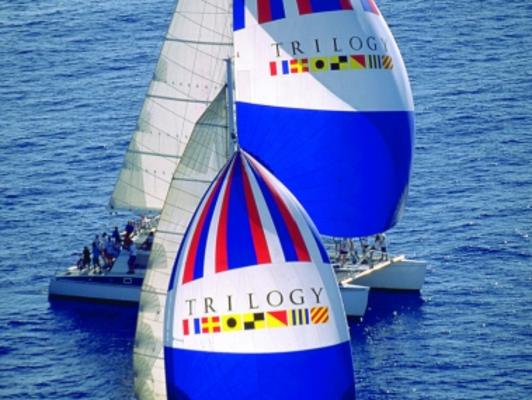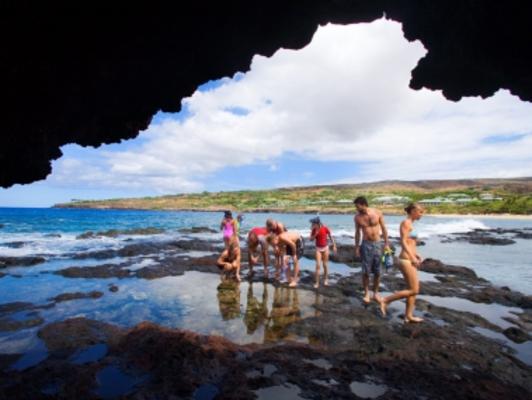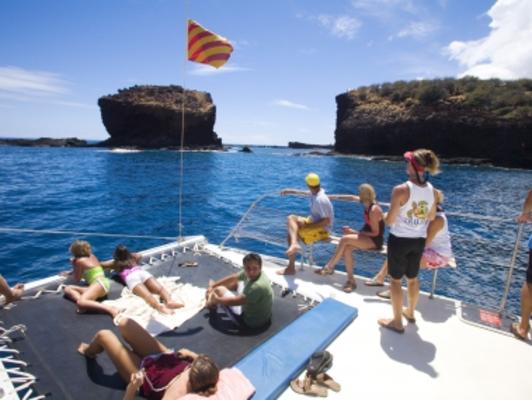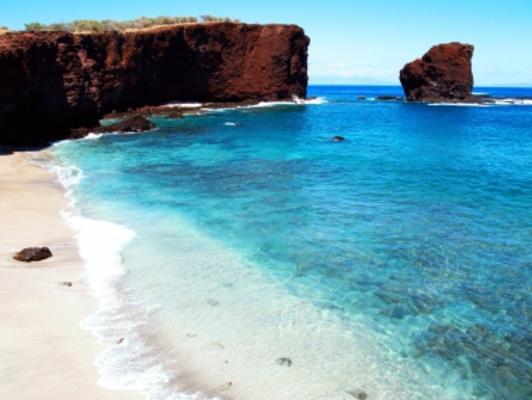 We depart from Lahaina Harbor at around 10 am (seasonally we offer a sunrise departure at 6:30 am–this is the "Crew's Favorite") and begin our day with an island style breakfast of Mom's homemade cinnamon rolls, coffee, juice, and seasonal fruit. Deli snacks are also served on-board during the one and a half hour sail to this extraordinary island (10 am departure only). Because we are the only company with permission to bring guests to Hulopo'e Marine Preserve (Voted the #1 beach in America by Dr. Beach), we pay close attention to both your safety and comfort. Our Trilogy crew, as well as our island-born Beach Boys, are trained in CPR and First Aid and are experts at ensuring your safety in and out of the water.
Frequently Asked Questions
We're absolutely dedicated to helping you discover local experiences with our list of tours and activities unique to Hawaii.
NO HASSLE BEST
PRICE GUARANTEE
Book with confidence knowing we will match or beat price of any identical tour on any of the Hawaiian Islands.
If your plans change let us know 48 hours in advance of the scheduled activity and we can change with no charge to you.