The Best Sites on Kaua'i From Above
Take to the sky and witness the parts of Kaua'i you can't see on foot. Experience a birds-eye view of the island and famous sites like, the Na Pali Coast, Waimea Canyon, numerous waterfalls, and so much more! This flight is slightly longer than the Amazing Helicopter tour and will take you farther into the areas the 'Garden Isle' is known for.
Tour Highlights
Mt. Waialeale

Waimea Canyon State Park

Hanapepe Valley Lookout

Na Pali Coast State Park
Manawalopuna Falls (Jurassic Park Falls)

Wailua Falls

Hanalei Valley Lookout

Tunnels Beach
Tour Description
A helicopter tour of Kaua'i is the best way to see the island's stunning natural beauty. On the Epic Tour, you will see all the same sites as the Amazing Tour, plus more. You'll get a birds-eye view of famous sites like the Nā Pali Coast, Waimea Canyon, and numerous waterfalls. This longer tour will take you farther into the island's stunning scenery. Fly over jungle canopies and emerald valleys. Witness numerous waterfalls, including Jurassic Falls and Wailua Falls. Fly by the dramatic sea cliffs and staggering valleys of the Nā Pali Coast. In over an hour, you will see many beautiful sites from a unique perspective of Kaua'i. Don't miss this fantastic opportunity to see the island from a whole new perspective!
Activity & Event Itinerary
Check-in 30-minutes prior to flight departure time.
Board the helicopter and take off!
Fly for over an hour.
Return to the landing pad.
Price & Availability
55-Minute Doors-On A-Star Helicopter From Lihue
What's Included
About a 55-minute helicopter tour
Mt. Waialeale
Waimea Canyon State Park
Hanapepe Valley Lookout
Na Pali Coast State Park
Manawalopuna Falls (Jurassic Park Falls)
Wailua Falls
Hanalei Valley Lookout
Tunnels Beach
Departure & Return
A half-hour prior check-in to all flights is required.
Afternoon (departure approximately between 12 pm-5 pm)
Cancellation Policy
Any request for a refund prior to 72 hours is honored with a full cash refund.
In the event of cancellation or request for a change to your reservation, please note the following. For most Hawaii Tours & Activities originating from Oahu, there is no charge for date change or tour change based on tour availability. No refunds are issued for any tours within the 72 hours prior to the start of your tour.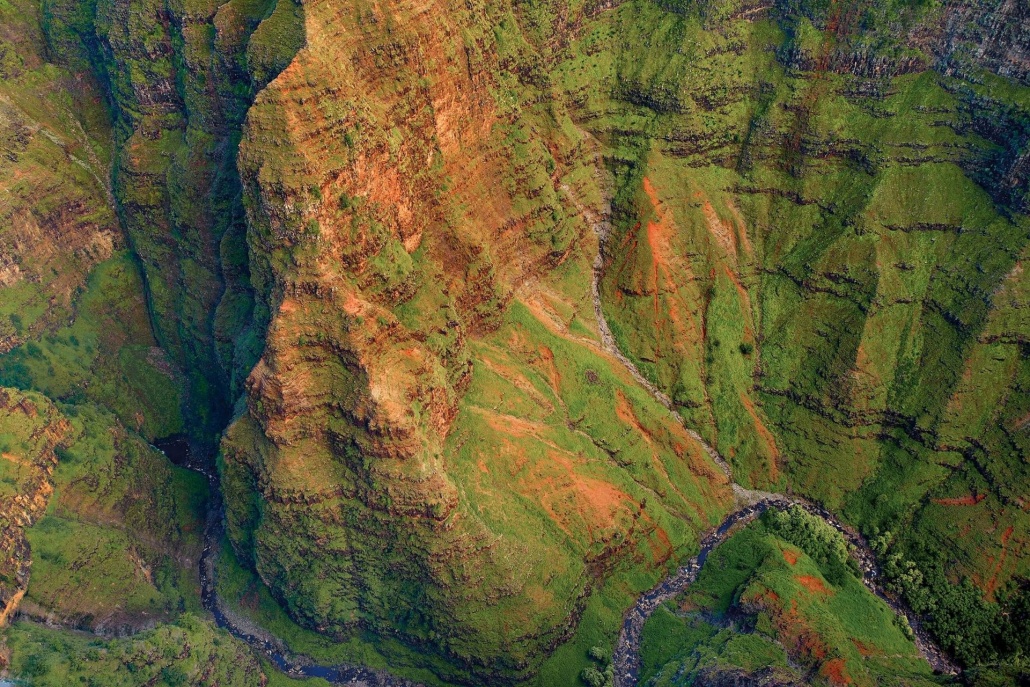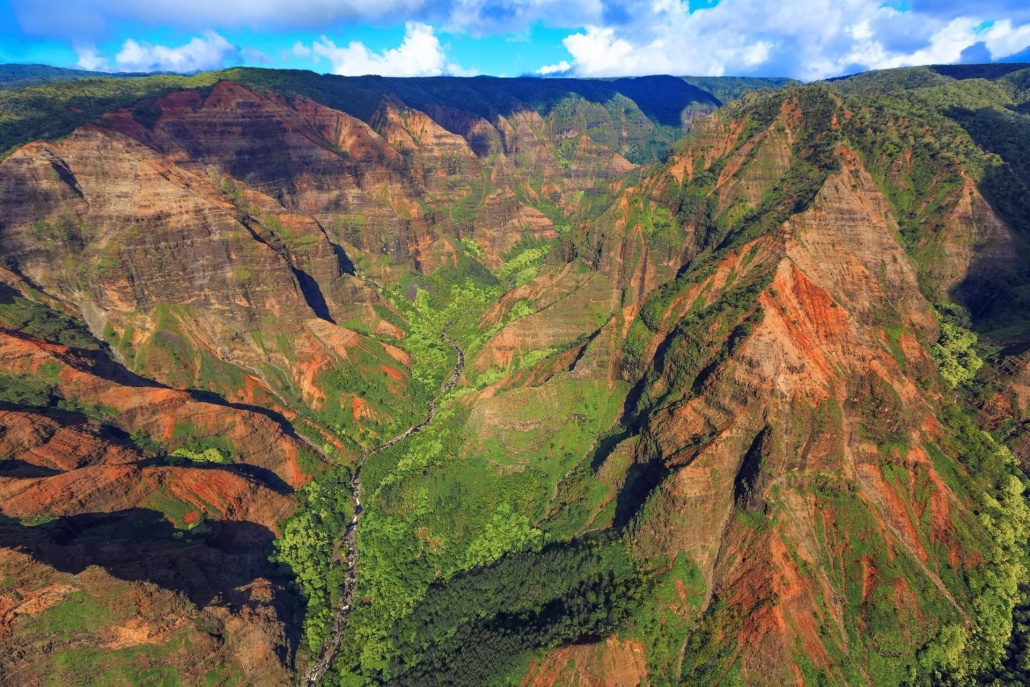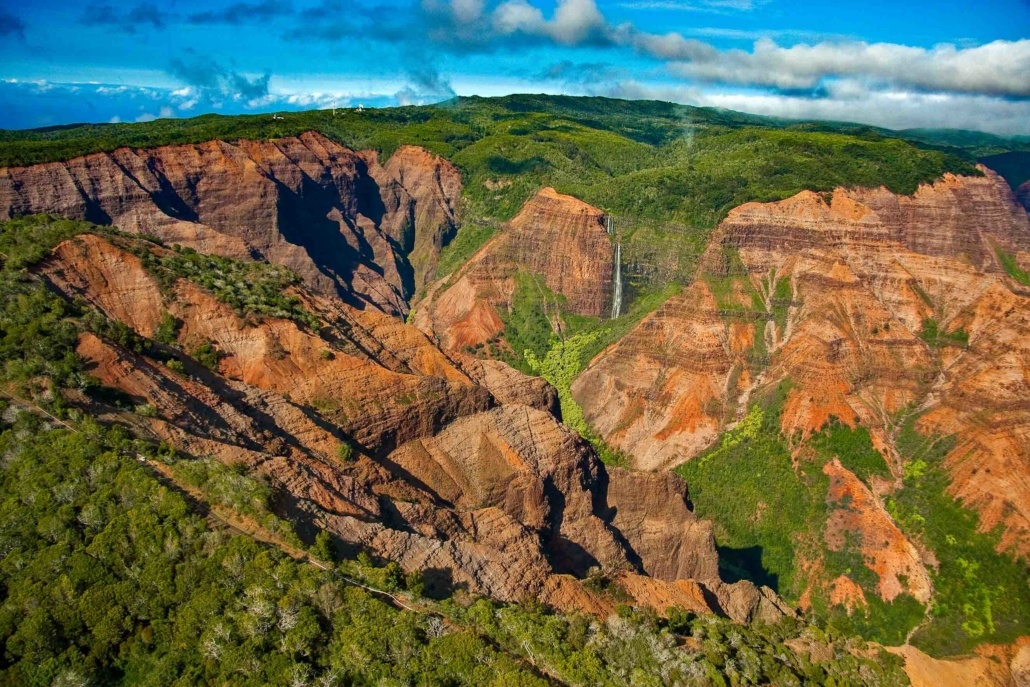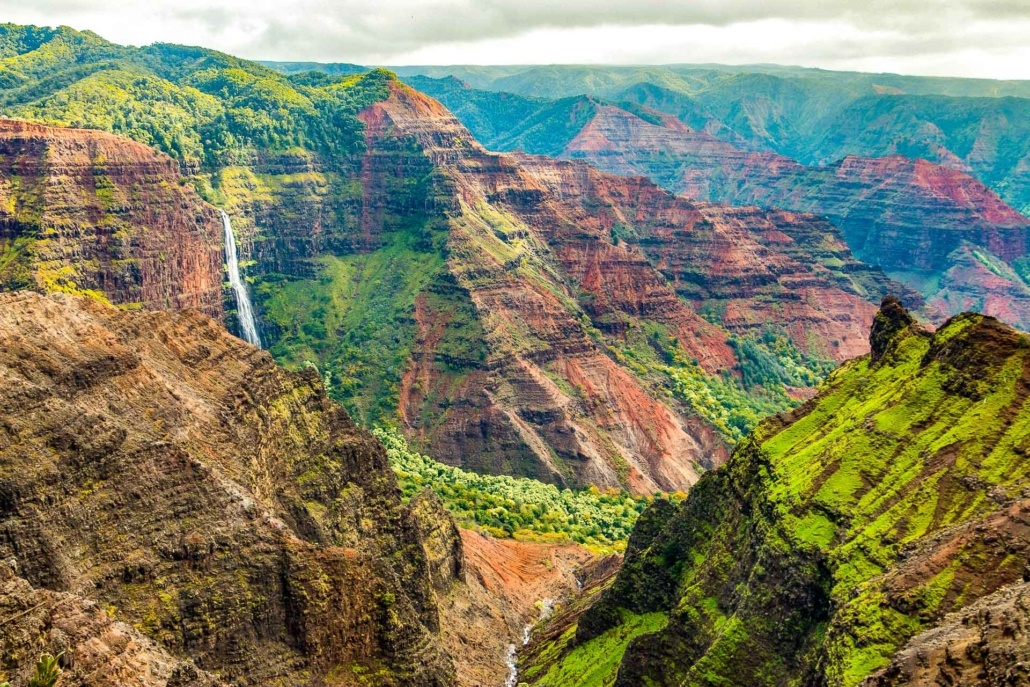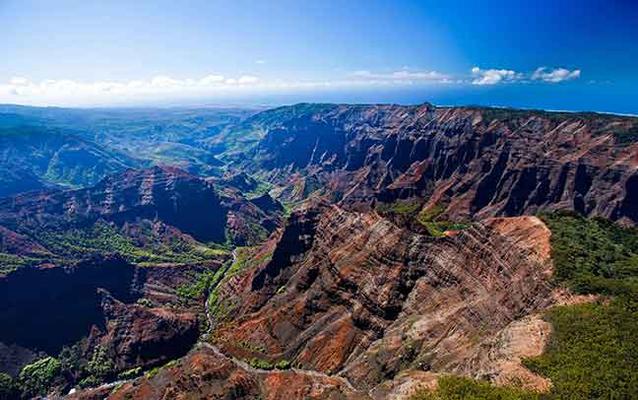 The Grand Canyon of the Pacific
Waimea Canyon is 14 miles long, 3,600 feet in depth and one mile wide. This canyon was formed in part by the catastrophic collapse of the volcano that created Kauaʻi. The only way to appreciate it fully is from air inside a helicopter.The word "Waimea" is reddish-brown in Hawaii'an and you will see why as you soar over the canyon's geological features.  Many different waterfalls empty into the Waimea River as it cuts through the canyon to empty into the Pacific.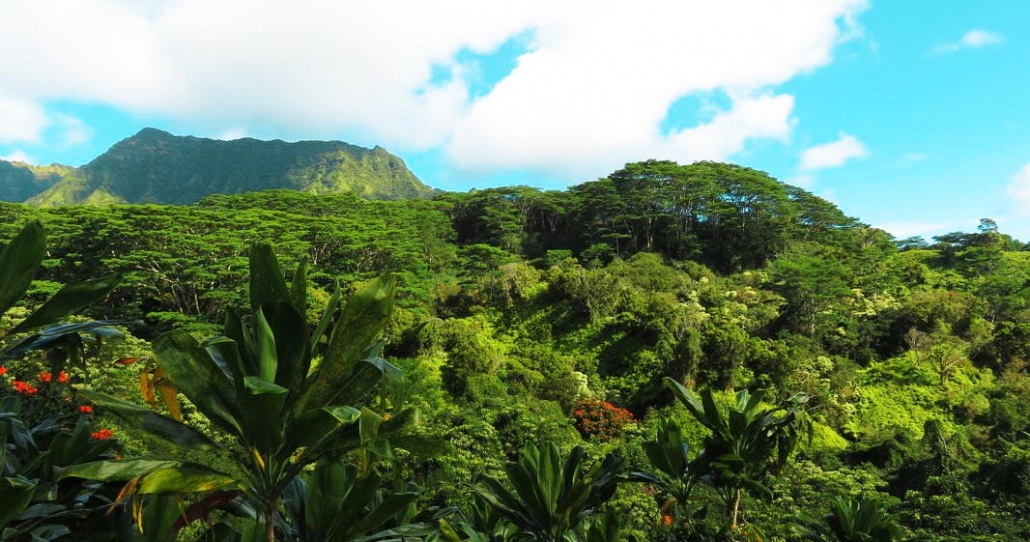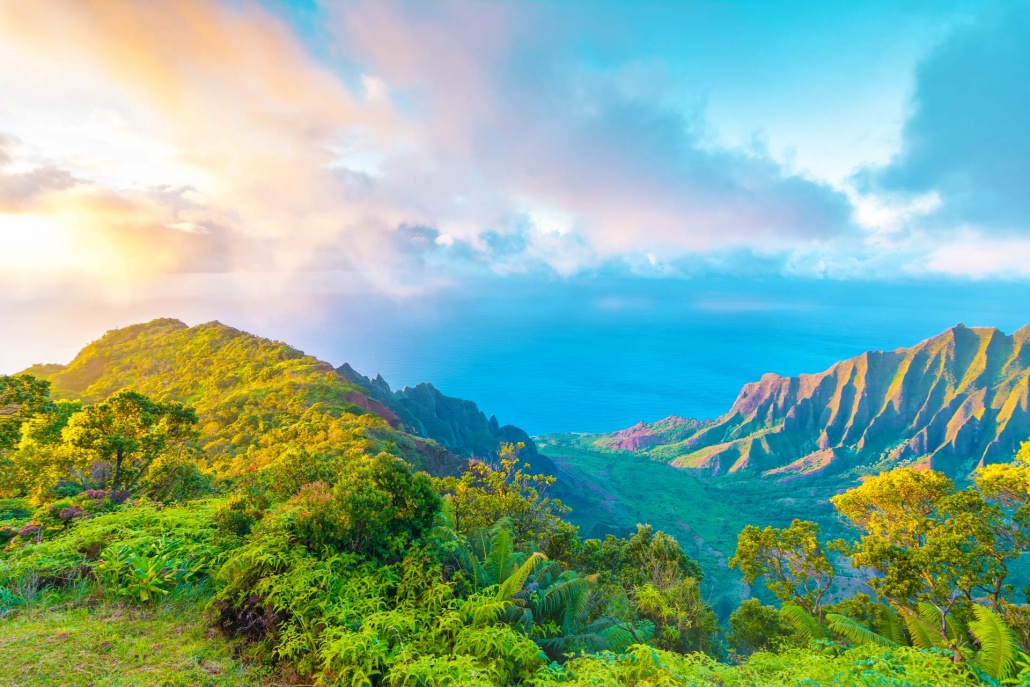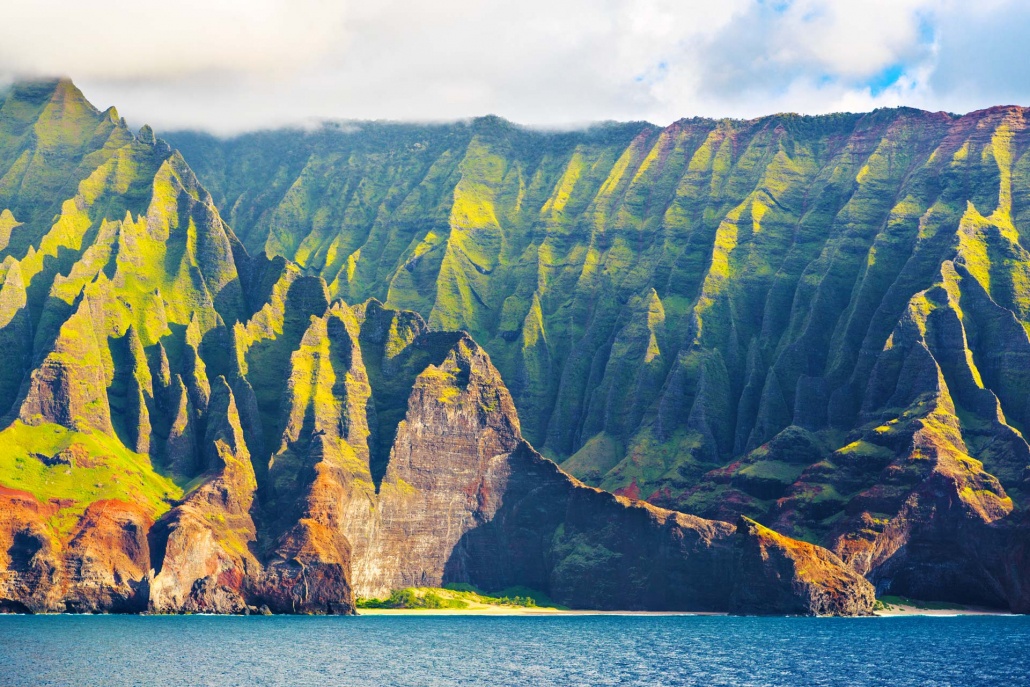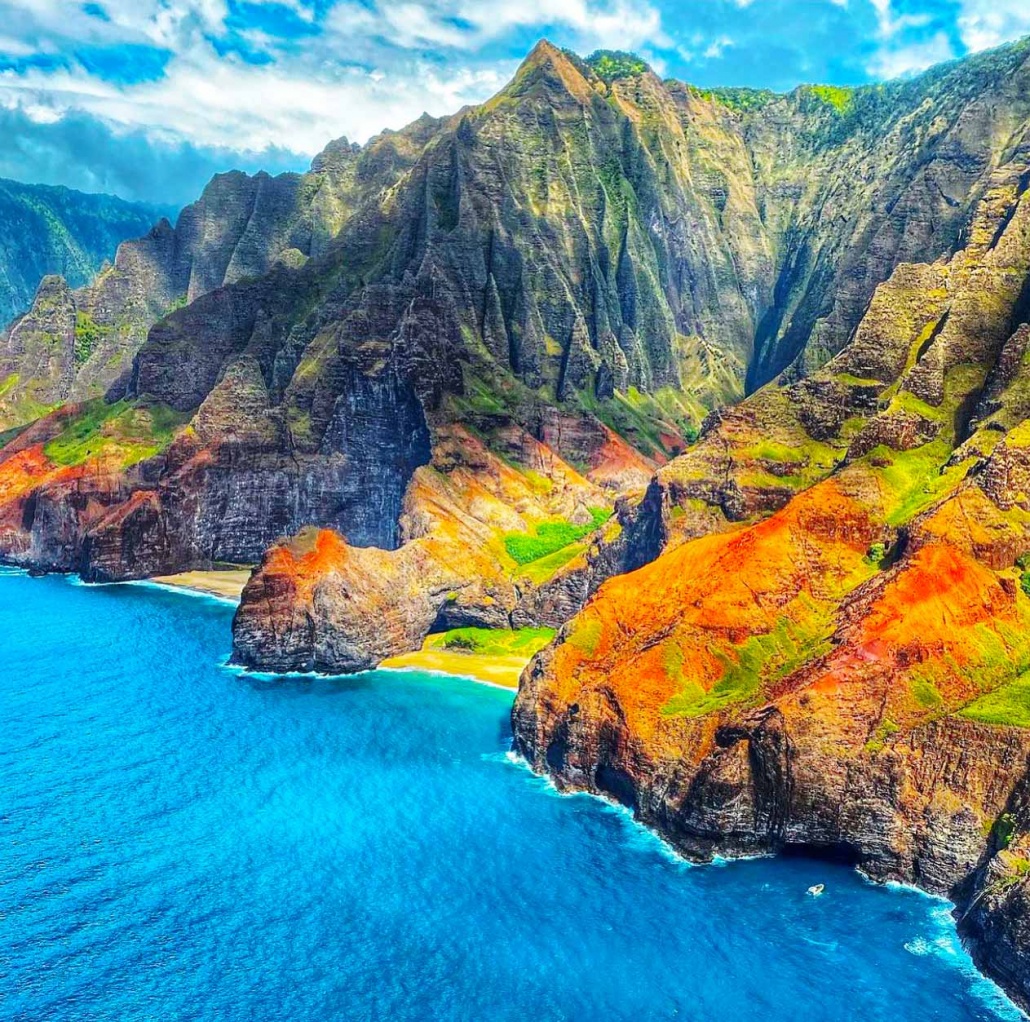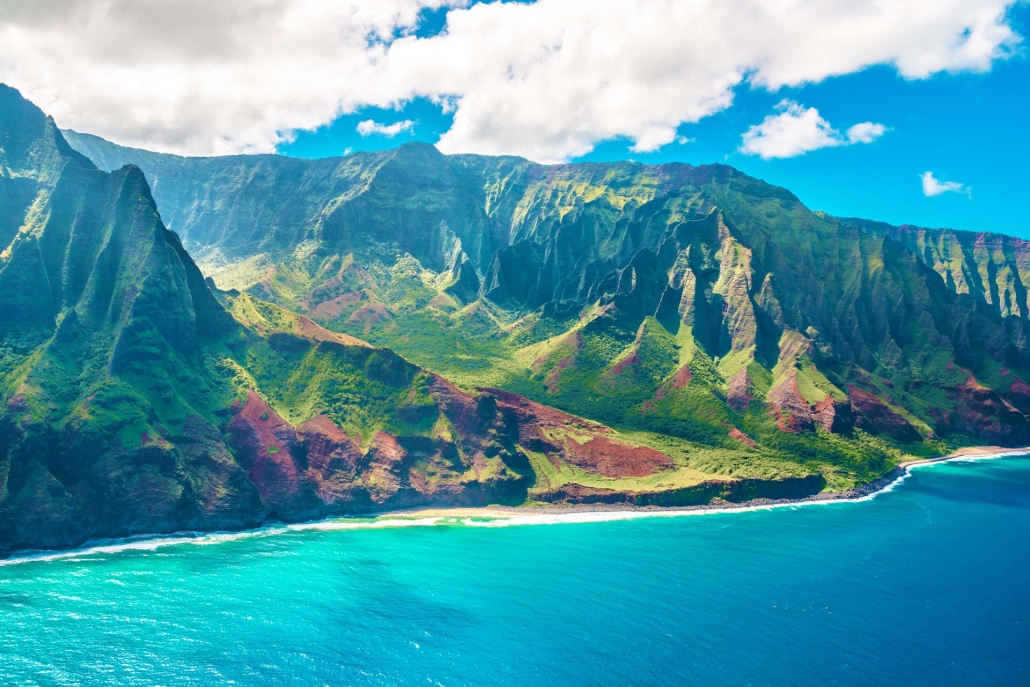 Kauai's highest peak, Mount Waialeale, is the the wettest place on Earth receiving between 400-500 inches of rain per year. Wai'ale'ale, which is actually a dormant shield volcano, means "rippling or overflowing water" in Hawaiian. Waimea River begins up here in the Alakai  Swamp, the largest high-elevation swamp in the world.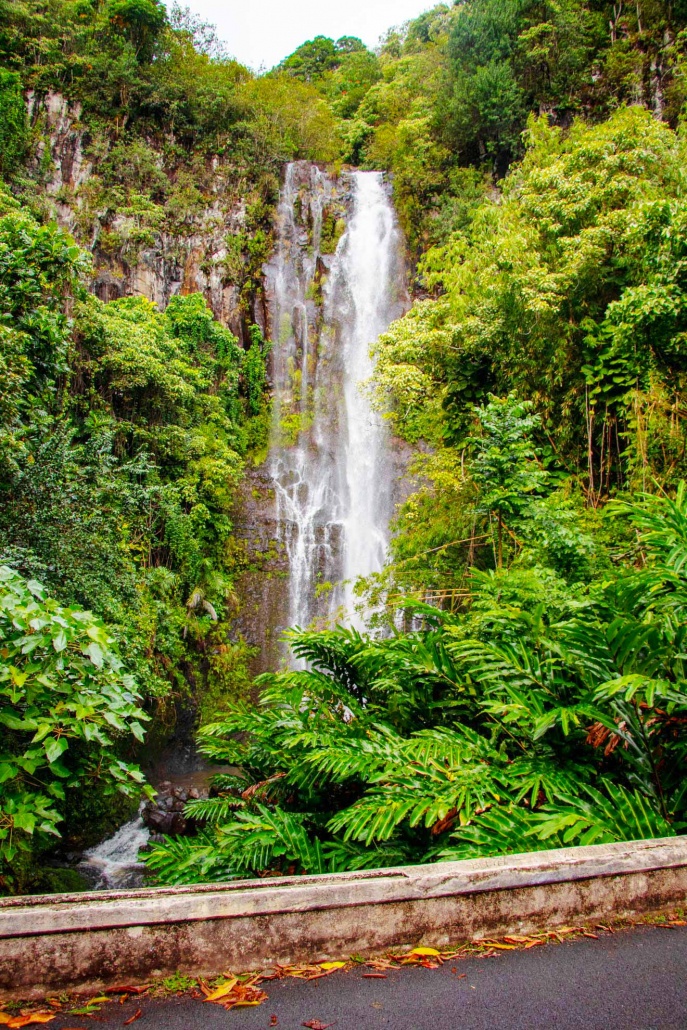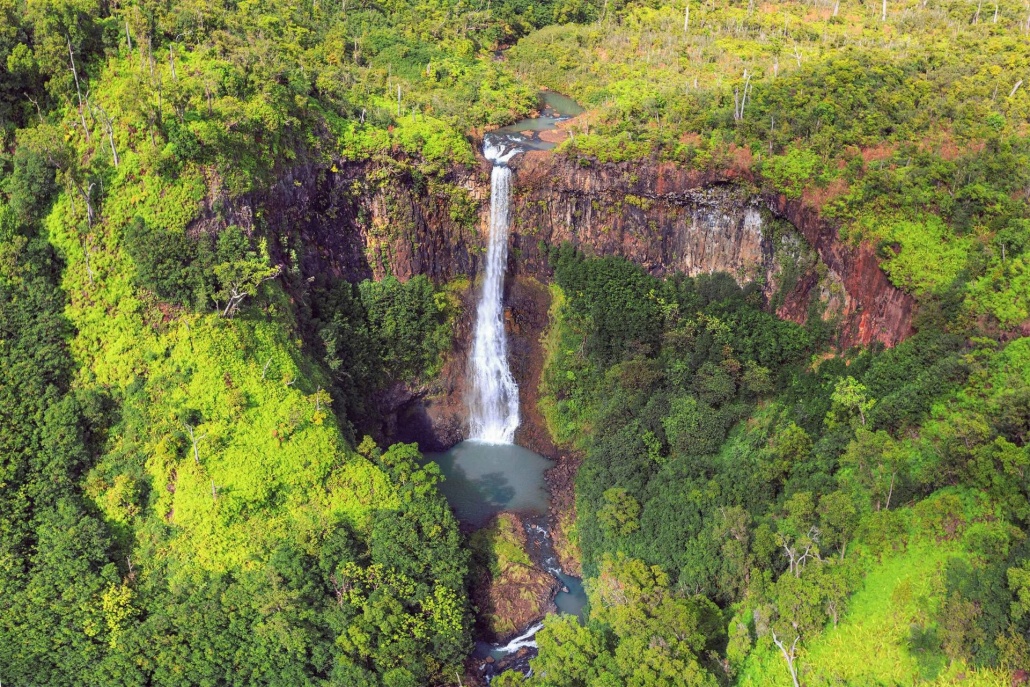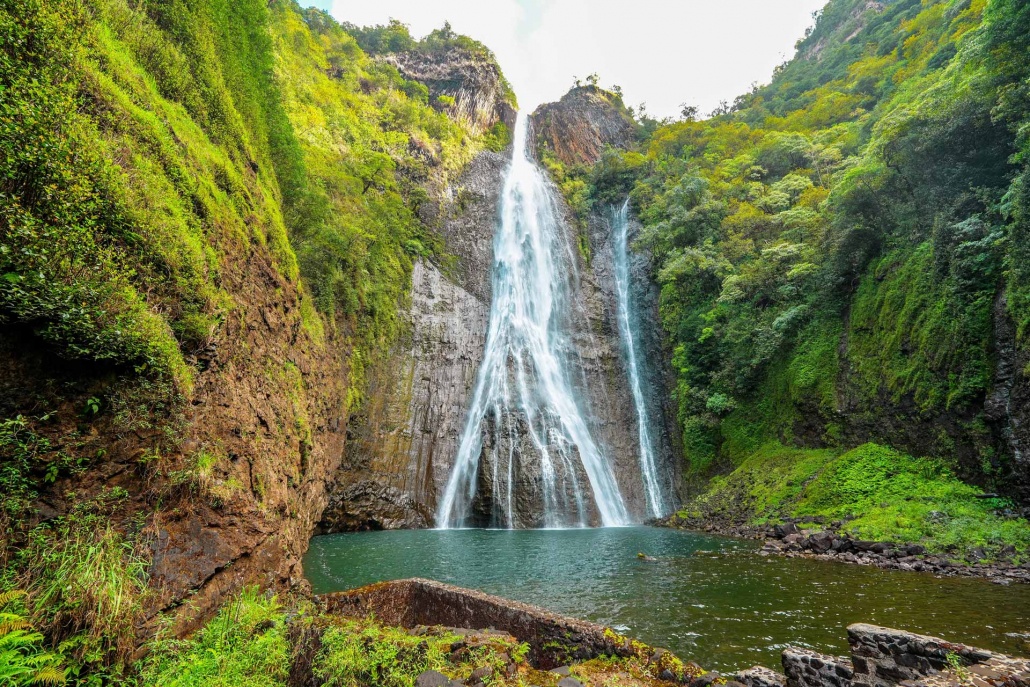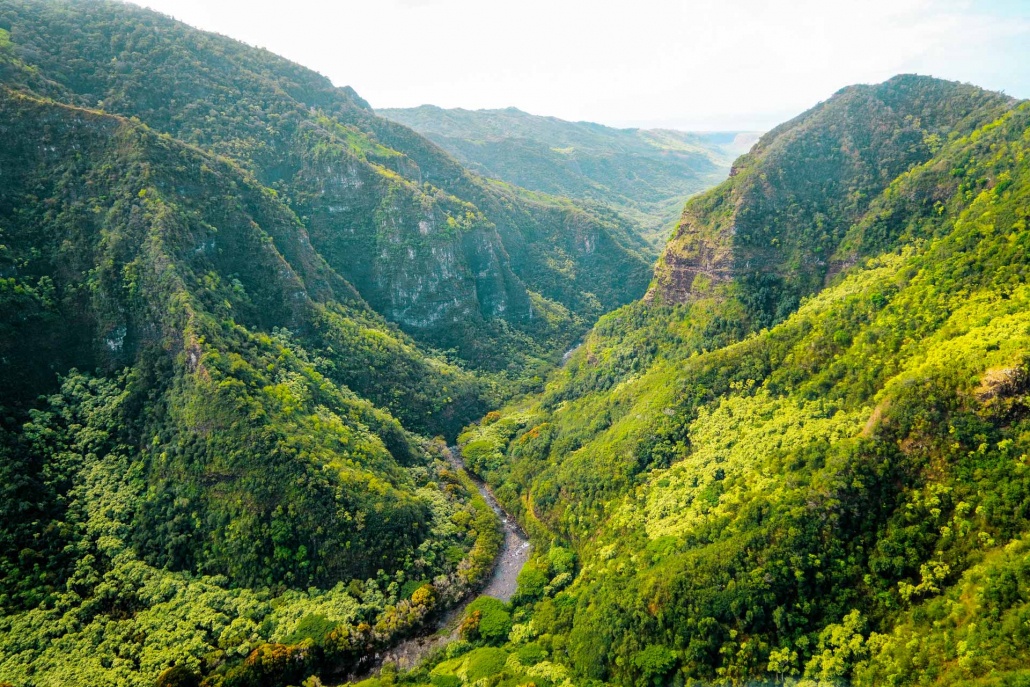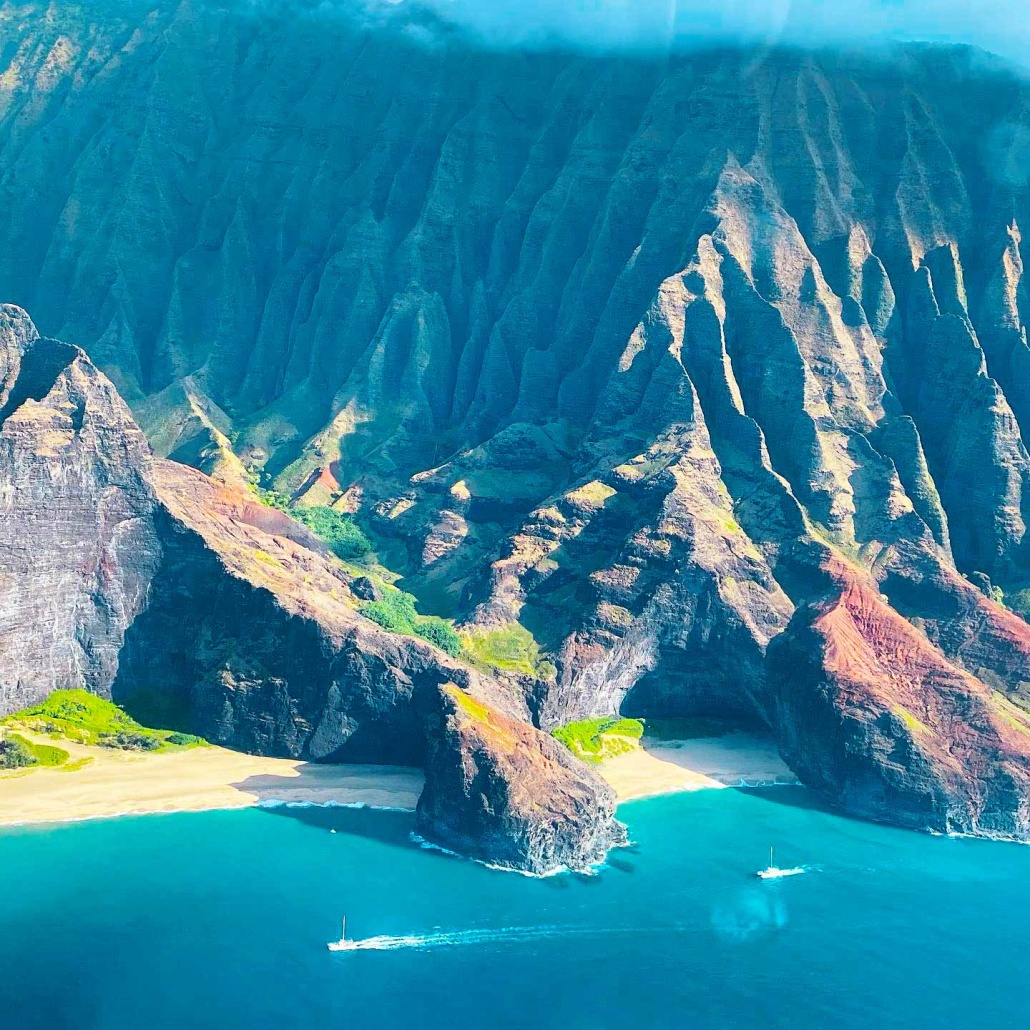 Na Pali Coast
&

Jurassic Falls
The Na Pali Coast State Park is a must-see for anyone visiting Kaua'i. The dramatic seascape features awe-inspiring cliffs, lush vegetation, and pristine beaches. You'll get unparalleled views of the coastline from a helicopter tour and be able to understand why this is one of the most popular attractions in Hawai'i.
Manawalopuna Falls was made famous from the movie Jurassic Park, and have been a popular tourist destination ever since. From a helicopter your inner child will get to relive the scene where the scientists arrive to the island!
Frequently Asked Questions
When should we check in for our tour?

Half an hour before your tour departure time.

Depending on the weather, flight routes and sites mary vary.

Are we able to bring our camera on a doors off tour?

We only allow phone cameras in our special cases with lanyards that we provide at check-in. We do not allow big cameras with any size lens on our doors-off tour. You can bring your big camera on any of our other tours.