Private Haleakala Summit Hike
Haleakalā in Hawaiian, meaning "house of the sun," rises 10,023 feet above sea level. A majestic and sacred mountain, this dormant volcano beckons visitors from far and wide, inspiring awe and wonder.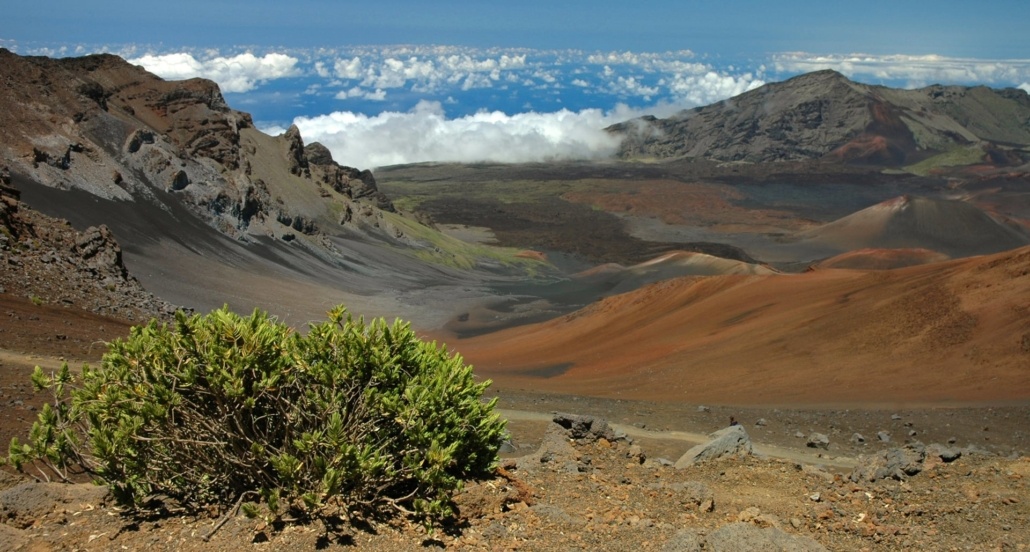 On this private Maui tour not to be missed, encompassing the Haleakalā National Park, you'll learn about Hawaiian culture, native plants, and animals. Discover the natural beauty of our island as you traverse the winding road up the mountainside and make the memories of a lifetime.
Private Haleakala Summit Hike Details
Highlights
Entrance into Haleakala National Park

Haleakalā Crater

Haleakalā Visitor Center

Pa Ka'oao Trail
Pu'u'ula'ula

Outlying islands in the horizon

100-year-old grove of cedar, pine, spruce, and eucalyptus

Rare native plants and birds
Tour Description
From sea level to 10,023 feet, this Maui tour drive to Haleakala's summit winds through a panorama of landscapes and microclimates. The road's curves hug the natural terrain to preserve the native wilderness with minimal intrusion, offering expansive scenery and a birds-eye view.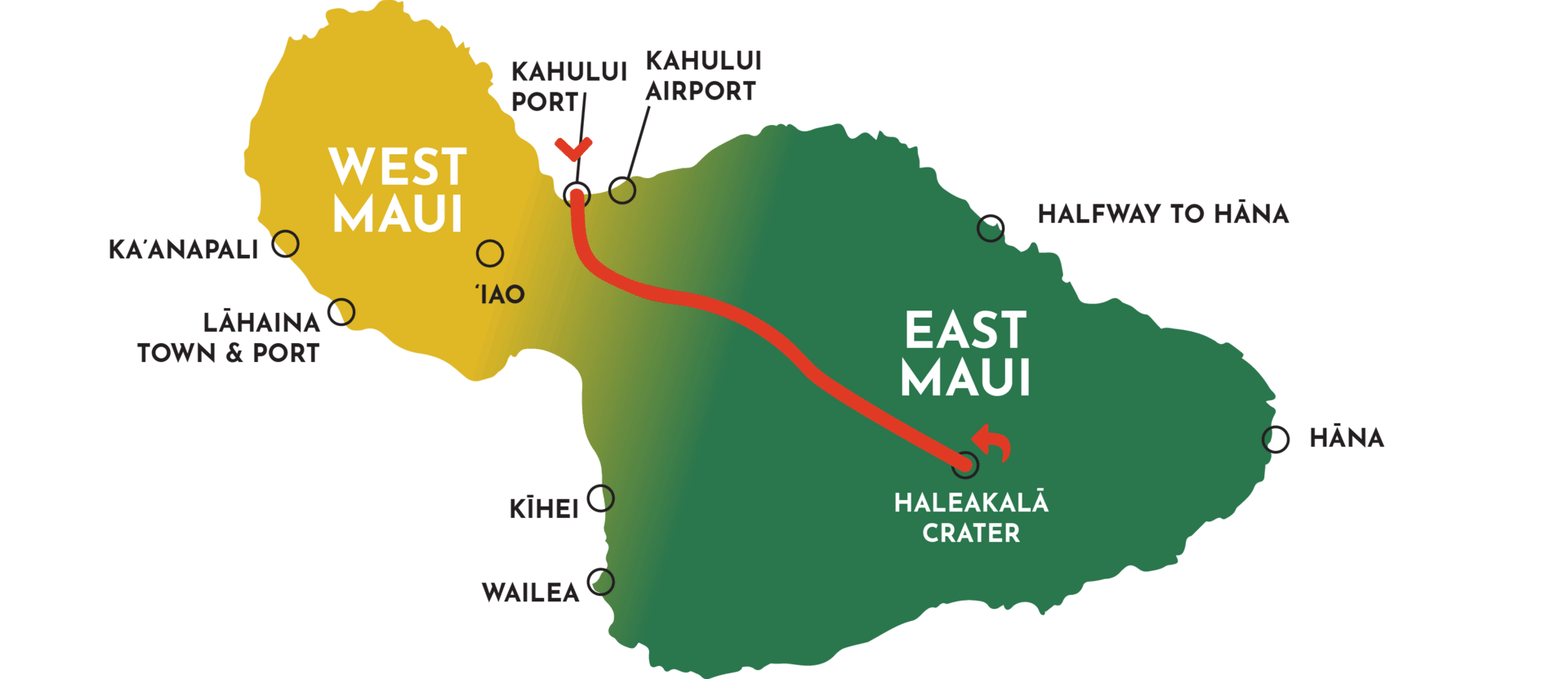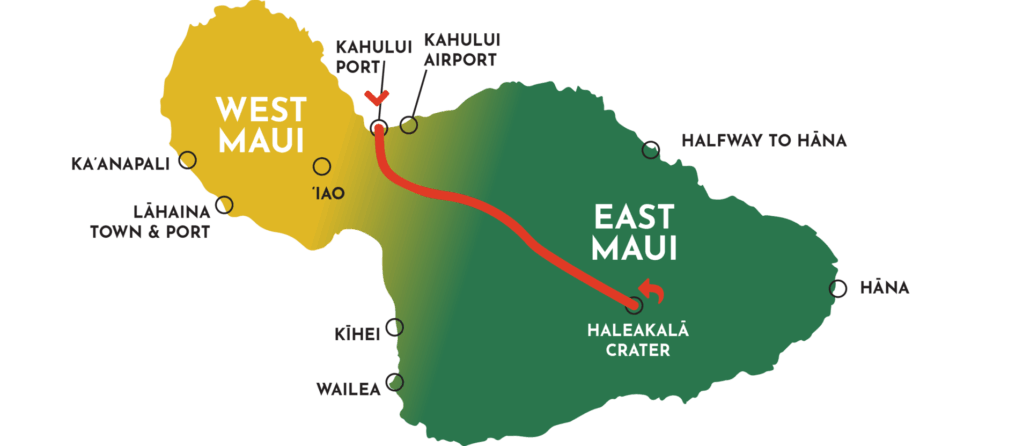 This 5-hour Maui tour of Haleakalā National Park departs Kahului at 7:30 am for the morning tour or between 1:30 pm and 2:30 pm for the sunset tour (coinciding with sunset).
The tour includes a stop at the Haleakalā Visitor Center, a walk on the Pa Ka'oao Trail (.4 miles roundtrip), and culminates at Pu'u'ula'ula, the summit.
Meander through a cloud forest of ancient trees, investigate native and invasive plants, and listen to the calls of native birds. You might even spot one!
Then enjoy a light refreshment before heading back to our starting point.
We're among the few Maui tour companies that have earned permits to enter and explore Haleakala National Park. Dedicated to bringing you the beauty and wonder of this sacred mountain, we share the privilege and our knowledge with you. Come with us on this awe-inspiring journey to the "house of the sun."
Activity & Event Itinerary
Start at sea level, then traverse through a variety of terrain including sugar cane fields,
rolling countryside, green pastureland and old lava fields
Take a stroll through a cloud forest featuring a hundred year old grove cedar, pine, spruce
& eucalyptus (.5 mile, 30-minute trail)
Study flora, fauna and the effects of invasive species
Watch for native birds and listen to their calls
Enjoy a light refreshment of fresh pineapple & banana bread
Arrive at Haleakala Crater – approximately 10,000 feet above the ocean!
Peruse the Haleakala Visitor Center which showcases cultural & natural history exhibits,
books and maps
Walk the Pa Ka'oao Trail (.4 mile round-trip, 20-minute trail) to observe ancient rock
walls, shelters and an outstanding crater view
Drive to Pu'u'ula'ula where we explore the summit (15-minute walk) and examine the
highly endangered, endemic Silversword plant
Gaze at the horizon, revealing the outer lying islands of Lana'i, Kaho'olawe and Hawai'i
(Big Island)
Perch for sunset high above the coast and clouds
Return to our starting point
Price & Availability
5-Hour Haleakala Summit Evening Stroll From Kahului
Adult

Price Per Person - 16+ years of age

$

265.00
Child

Price Per Person - 3 - 15 years old

$

250.00
Meals
Light refreshment of banana bread, sliced pineapple, and bottled water.
Special Instructions
Guests must be able to walk up to one mile on uneven terrain. The high altitude could cause breathing difficulties and complicate some health conditions, including heart and respiratory. If you suffer from either of these conditions, we require you to submit a doctor's written clearance before joining the tour. Please let us know if you are pregnant, so we can better ensure your safety. We require visitors to inspect their footwear and remove dirt, seeds, and debris before entering the tour vehicle.
Cancellation Policy
We honor a 100% refund for cancellations up to 72 hours prior to the activity date. We cannot refund reservations canceled within 72 hours.
Private Haleakala Summit Hike Features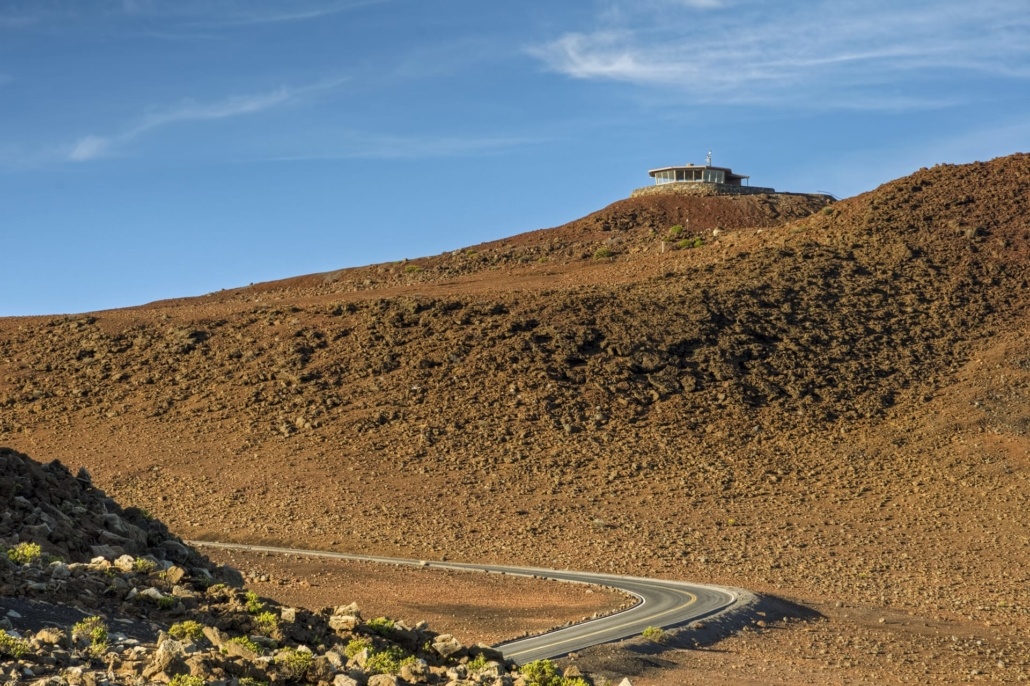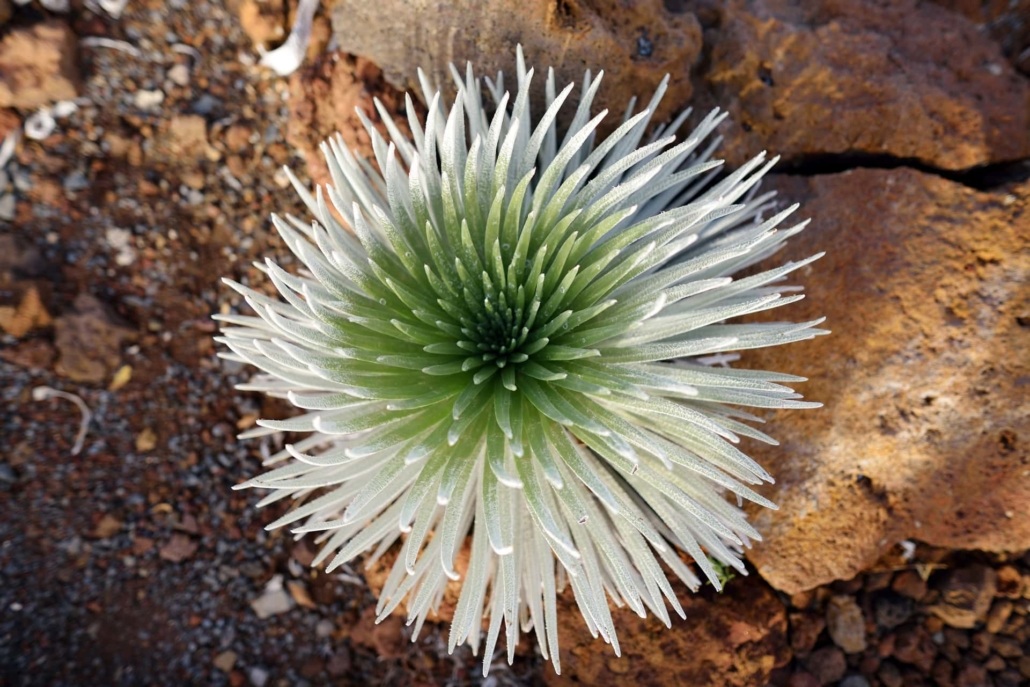 The 37-mile Haleakalā Highway leads from Kahului to Pu'u'ula'ula, the majestic summit of Haleakalā. This historic road that winds its way through the Haleakalā National Park reaches over 10,000 feet in less distance than any other roadway in the world. Built to historic preservation standards, the road allows visitors worldwide to take in breathtaking views of Maui and Haleakalā Crater while protecting the natural landscape.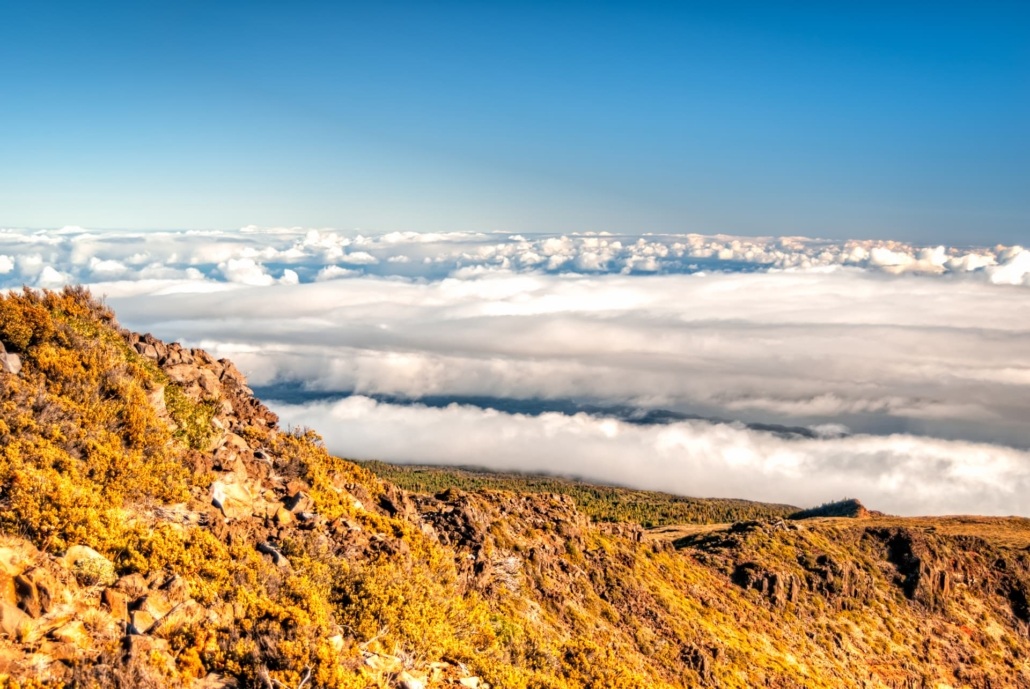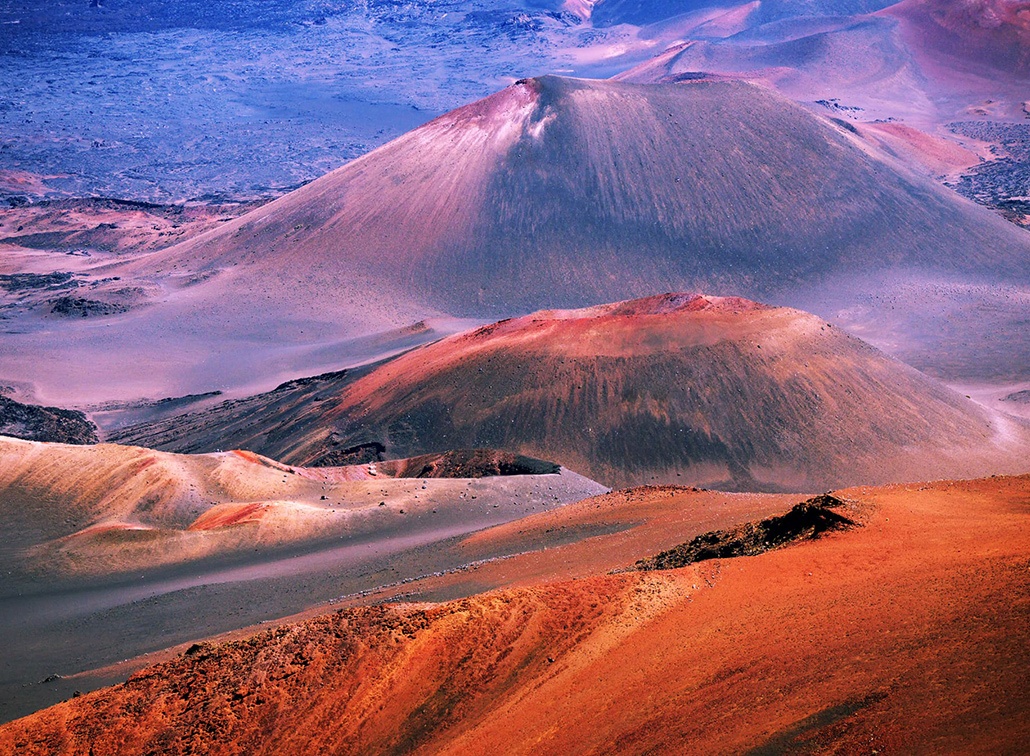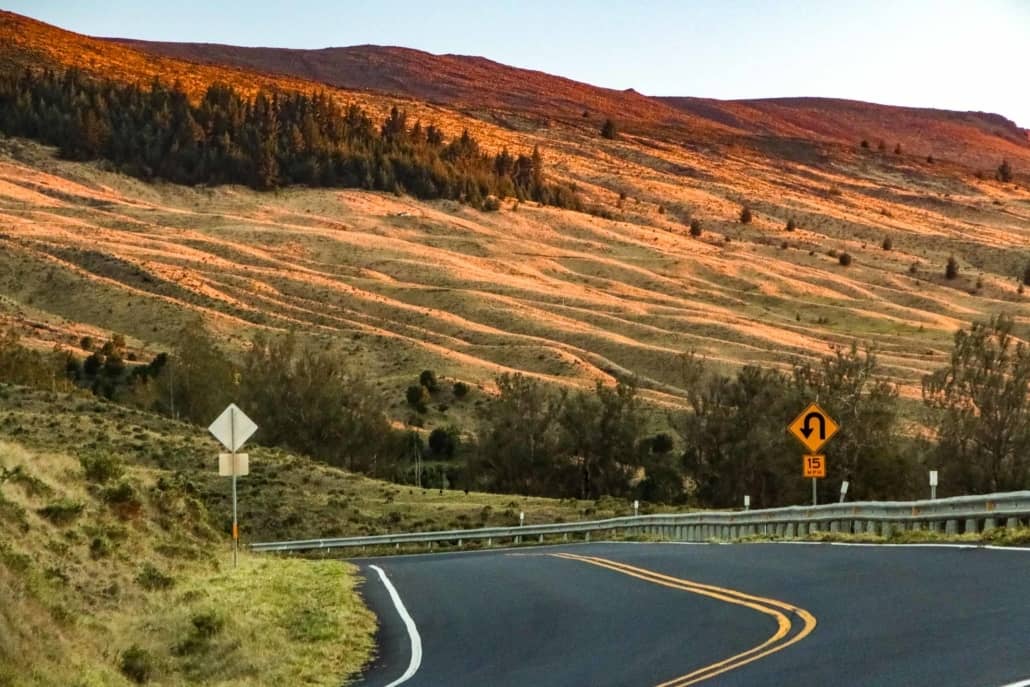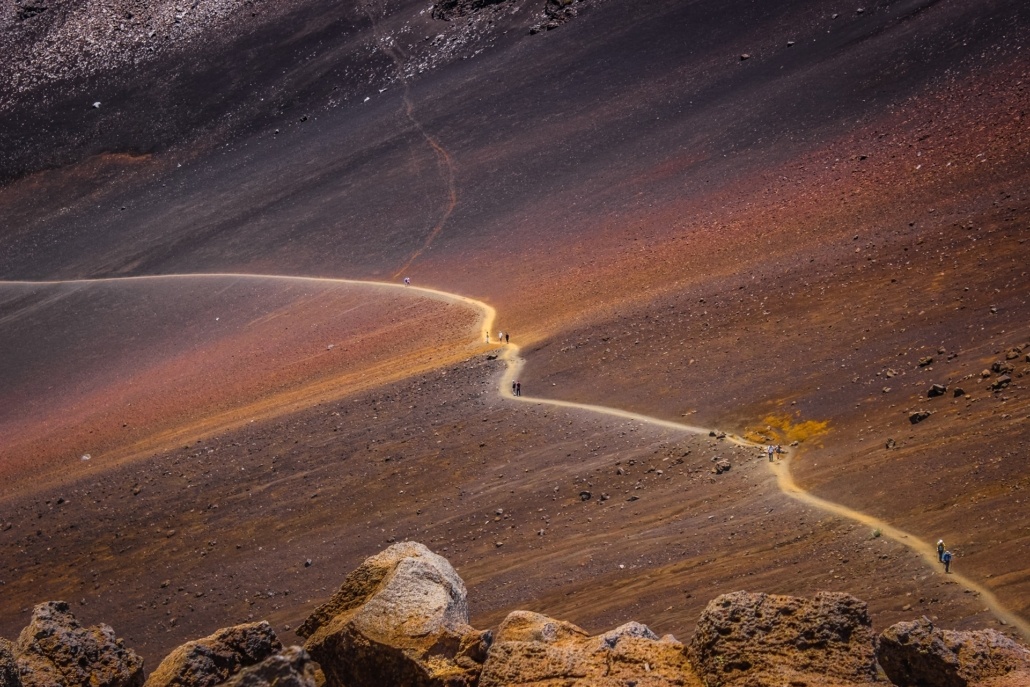 One of two volcanic mountains making up the island of Maui, Haleakalā is the largest and, arguably, the most famous scenic vantage point in Upcountry Maui. Haleakalā's crater, however, was not formed by typical volcanic activity. Instead, it developed over time (eons of time) as the mountaintop eroded. Nature's masterpiece, Haleakala Crater, provides stunning panoramic views and unique flora and fauna you won't find anywhere else in the world.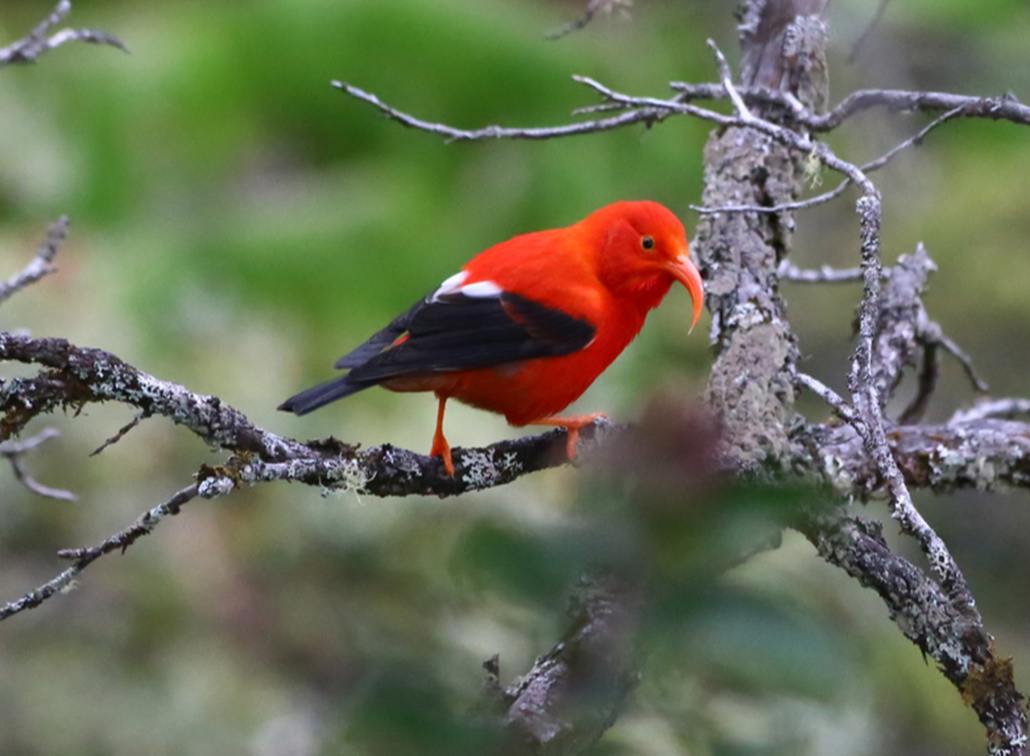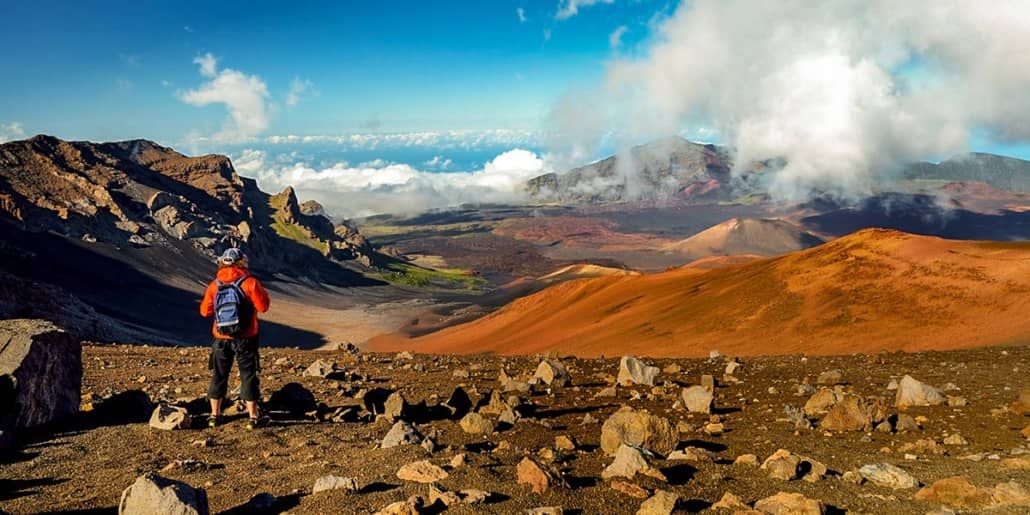 Cloud Forest, the 10-acre Polipoli Spring State Recreation Area, rests on the upper slopes of Haleakalā. Aptly named, the forest often vanishes in misty, grey cloud cover. It was heavily forested in the 1700s for sandalwood, koa, ohia, and other native woods. But in the 1900s, reforestation efforts took hold. Today you'll find some of Hawai'i's rarest inhabitants, including Hawaiian honeycreepers among ancient Hawaiian ruins scattered throughout the park.
Frequently Asked Questions
5 hours.

Yes, we provide banana bread and fresh pineapple. Water is also provided.

How much walking should I expect?

Every guest must be able to walk one mile on uneven terrain.