Hiking Adventure To Kohalaʻs Hidden Waterfalls
Stunning private waterfalls, tranquil streams, scenic coastlines, and rugged valleys, this is what Hawaii is about. Explore the North end of the Big Island and hike through an ancient Hawaiian agricultural site and a private nature reserve. Soak in soaring sea cliffs, remote valleys, and even go for a swim under one of seven waterfalls. Marvel at the beauty and adventure that makes up Hawaii.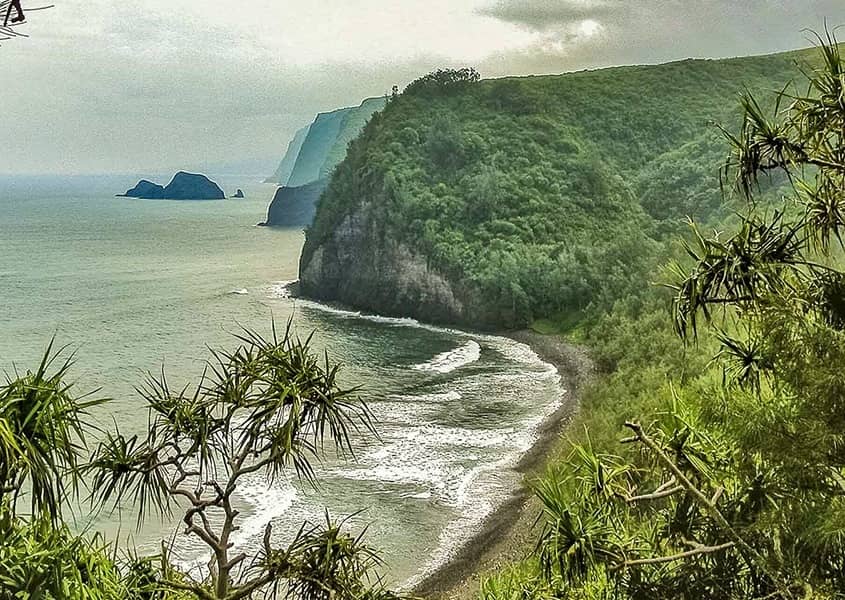 Enjoy this 8-hour adventure as you explore Kohala, the oldest of five volcanos that make up the Big Island. Take a comfortable ride through stunning countryside up to the hiking trailhead.
Kohala Waterfalls Adventure Details
Highlights
Small Group Tours Of 12 Guests Or Fewer

Expert Narration By Local Guide

Swim In One Of Several Waterfalls

Walk Through A Resorted Ancient Hawaiian Agricultural Site
Picnic Lunch With Stunning Views Of Soaring Cliffs And Remote Valleys

Deli-style Lunch With Drinks Included

Pick-up Locations In Kailua-Kona and Waikoloa
Tour Description
From pickup in Kailua-Kona or Waikoloa, you know you are going to have a great day. Your friendly, certified professional guide helps direct you into our small group tour vehicles with 11 other passengers at most. We explore the beautiful coastline as we make our way up to a private nature reserve with waterfalls and more.
On this day you will have a picnic lunch, opportunities for swimming. Throughout the day, there are many opportunities to stop and take pictures or enjoy picturesque views.
You are returned to your resort after an 8 hour tour that includes hiking, swimming, rides, shopping and more. A full day of fun on the Big Island of Hawaii.
Price & Availability
Available:  Pick up starts at 7:00 AM to 8:00 AM and Return between 4:00 PM to 5:00 PM depending on your hotel location between Kona and Waikoloa. Maximum group size 12.
Operate daily except Sunday
7-Hour Kohala Waterfall Hiking Tour From Kailua-Kona
Adult

Ages 13 and older

$

215.00
Child

Ages 12 and younger

$

190.00
6-Hour Kohala Waterfall Hiking Tour From Waikoloa
Adult

Ages 13 and older

$

215.00
Child

Ages 12 and younger

$

190.00
Special Instructions
Please Bring
Closed toe shoes
Comfortable Attire
Swim wear
Gear Provided
Walking Sticks
Day packs
Rain ponchos
Sunscreen and bug spray provided upon request
Kohala Waterfalls Adventure Features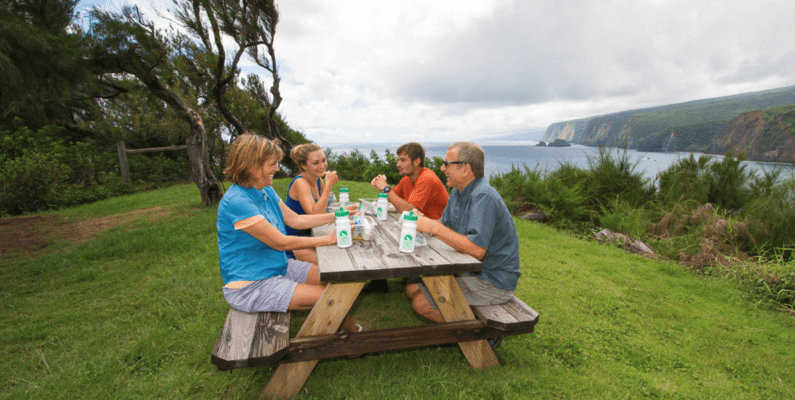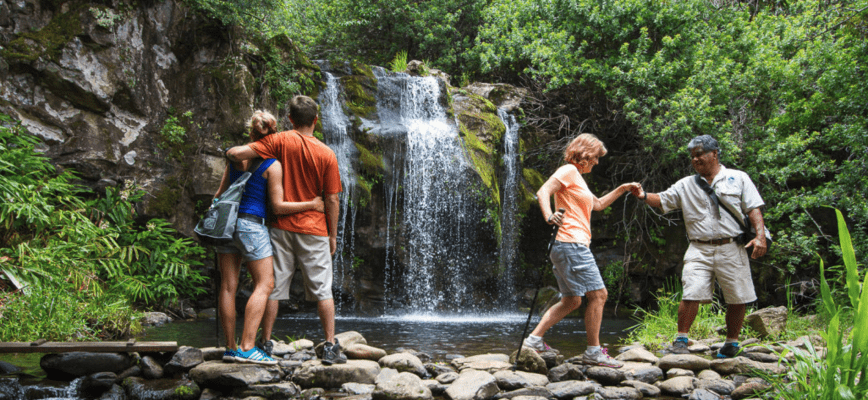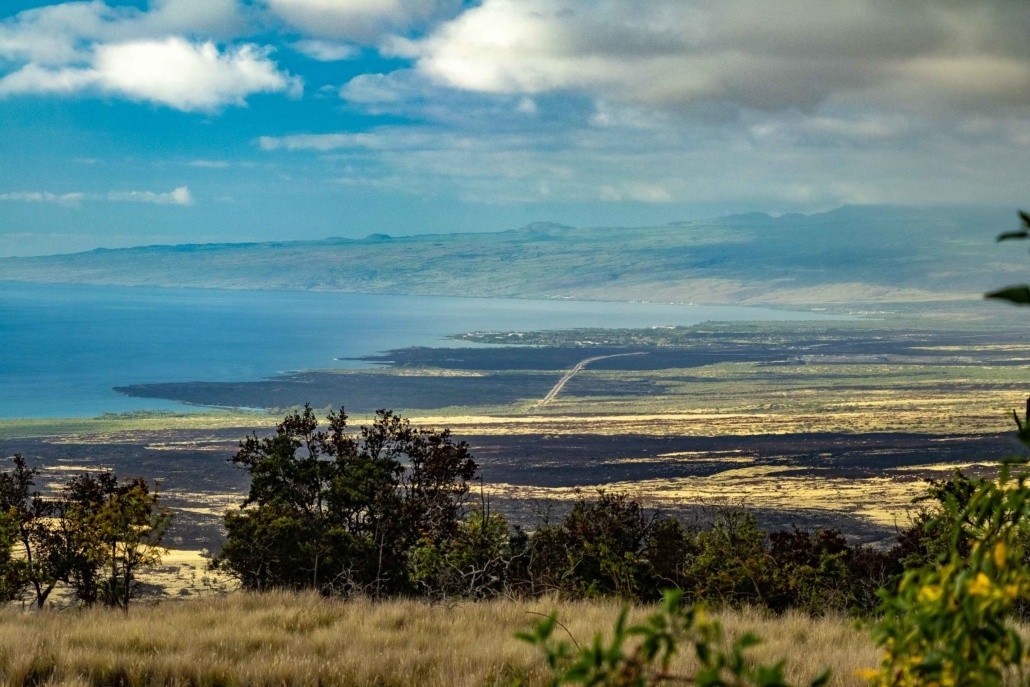 Experience A Private Nature Reserve
This is what Hawaii is all about, stunning private waterfalls, tranquil streams, scenic coastlines and rugged valleys on the North end of the Big Island. We explore the North Kohala rainforest and several waterfalls (when mother nature allows). Come prepared to swim in the waterfalls or relax and enjoy the stunning views. Total hiking distance is 1.5 miles covered in 1 to 2 hours, waterfall temperatures vary by season and the amount of rainfall, and temperatures range between 60 and 70 degrees F.
Frequently Asked Questions
What should I bring and wear?

Bring or wear comfortable walking shoes, bathing suit, sunscreen, hat, and a light jacket.

What activities are included on the tour?

This adventure tour includes:

Guided walk through a tranquil private nature reserve
Swim under one of seven cascading waterfalls
Explore an ancient Hawaiian agricultural site
Scenic picnic lunch at a private lookout over massive sea cliffs and remote valleys

How much hiking will we do?

Expect to walk 1.5 miles with 200 feet elevation gain over a period of about 1-2 hours.

What is the temperature of the waterfalls and pools we can swim in?

The temperature varies by season and amount of rainfall, but you can expect temperatures from 60-70˚F.