Hike through lush forest in route to a 35ft waterfall!
Discover a hidden waterfall hike on this privately owned slice of paradise. Join us on this mild to moderate guided waterfall hiking tour with less than 2-miles of hiking round-trip.  Experience the majestic beauty of our towering 35-foot waterfall, tranquil streams, or splash in the shallow picturesque pool as you explore lush tropical vegetation of Hawaii's paradise.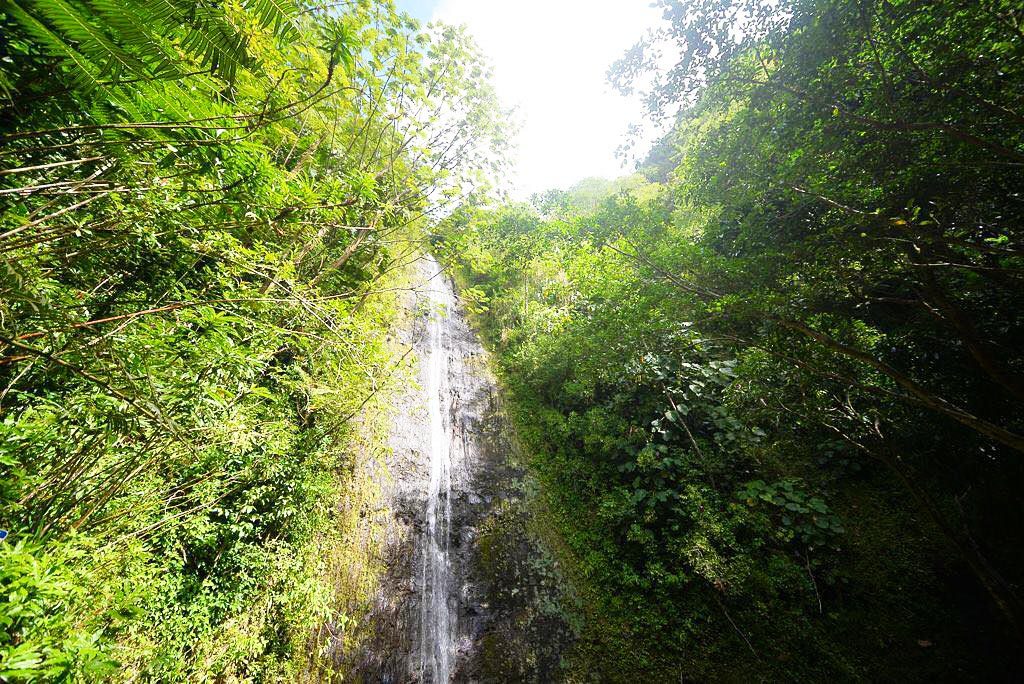 Oahu, Hawaii is a hiking paradise. With average year-round temperatures of 80 degrees (cooler in the rainforest), refreshing trade winds and two volcanic mountain ranges on this Hawaiian island.  As a locally owned and operated company with a passion for Oahu's beauty, we take great pride in knowing our guests are sharing in something we have been doing since our childhood. Our waterfall adventure is more than a hike; it is a trip through the past and present in the beautiful windward O'ahu rainforest.