Go on an ATV just outside of Lahaina and experience an amazing feeling that only comes with an off-road adventure like this. This is one tour that is guaranteed to get you dirty, so make sure you have a change of clothes or at least a towel to wipe off the mud afterward. Itʻs 2 hours of intense ATV offroading that is all thrills.
Lahaina ATV Tour Features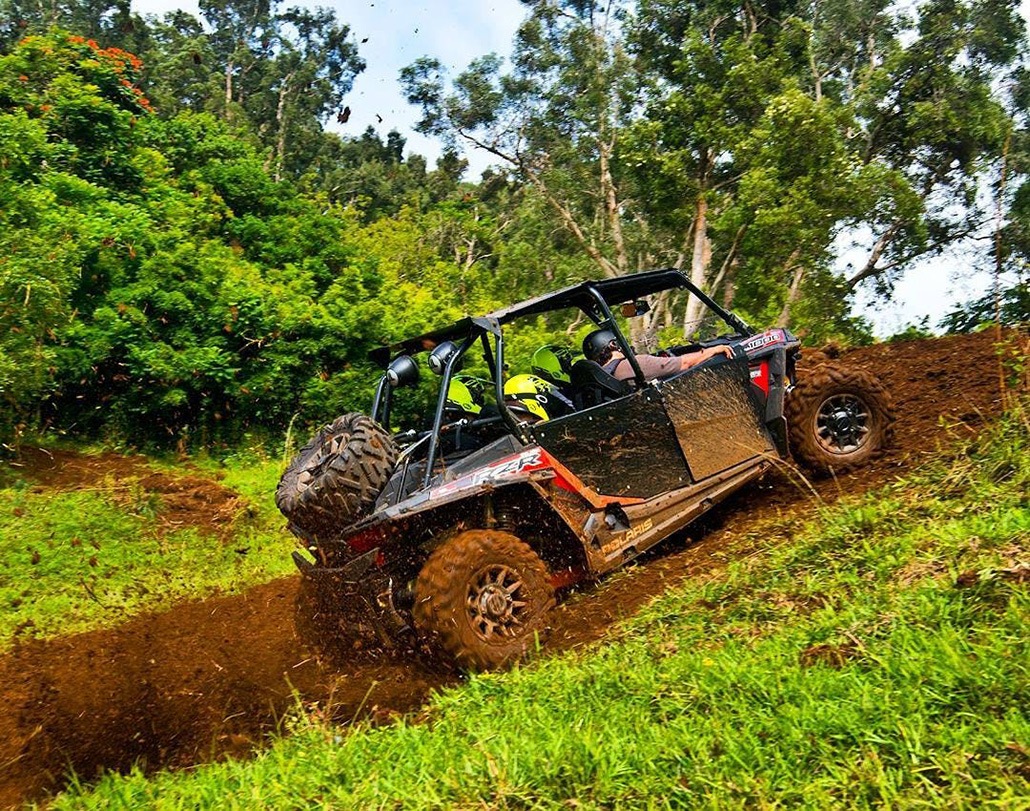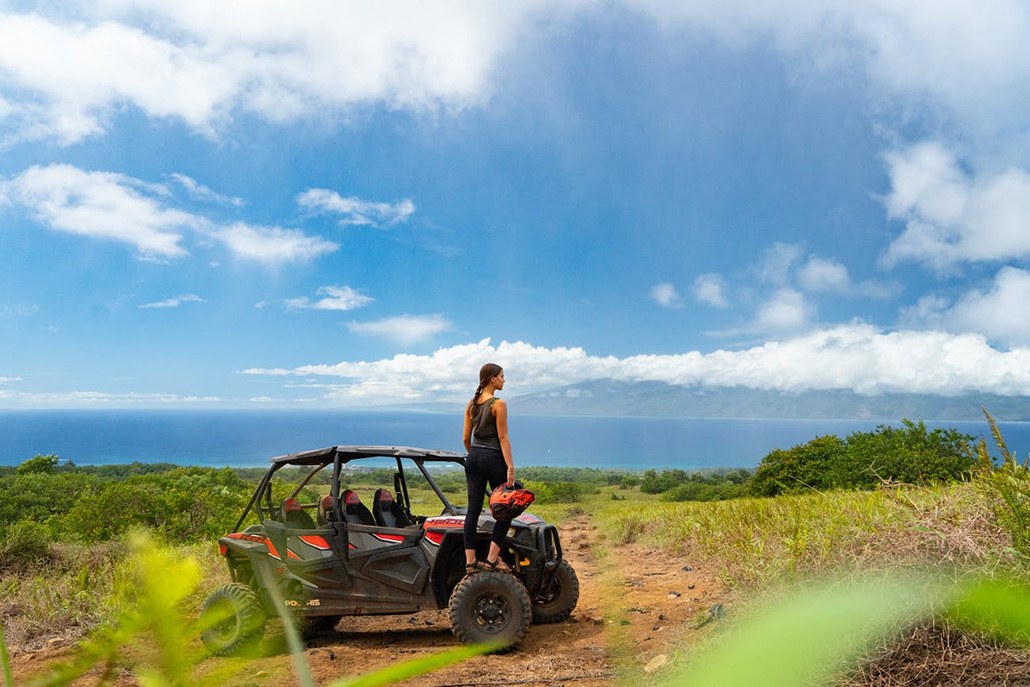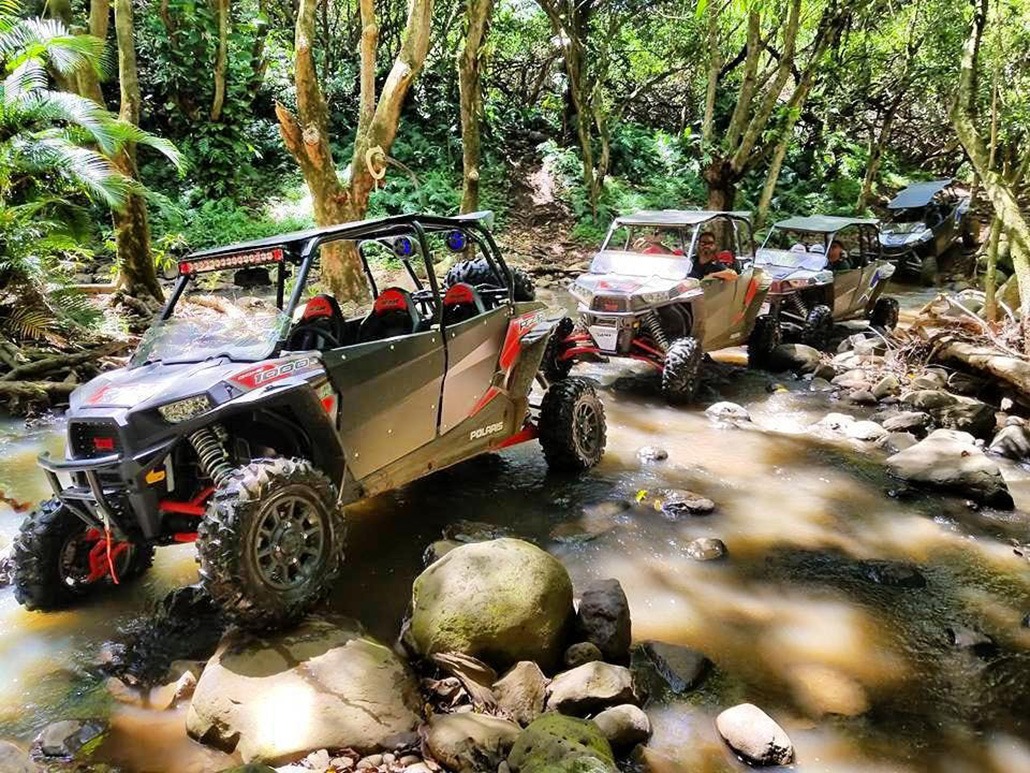 Come ride our incredibly stable, fast, and fun 4-person ATVs. With child and passenger rates, everyone can join in the high-speed, muddy, and wild ride. Go solo for individual fun.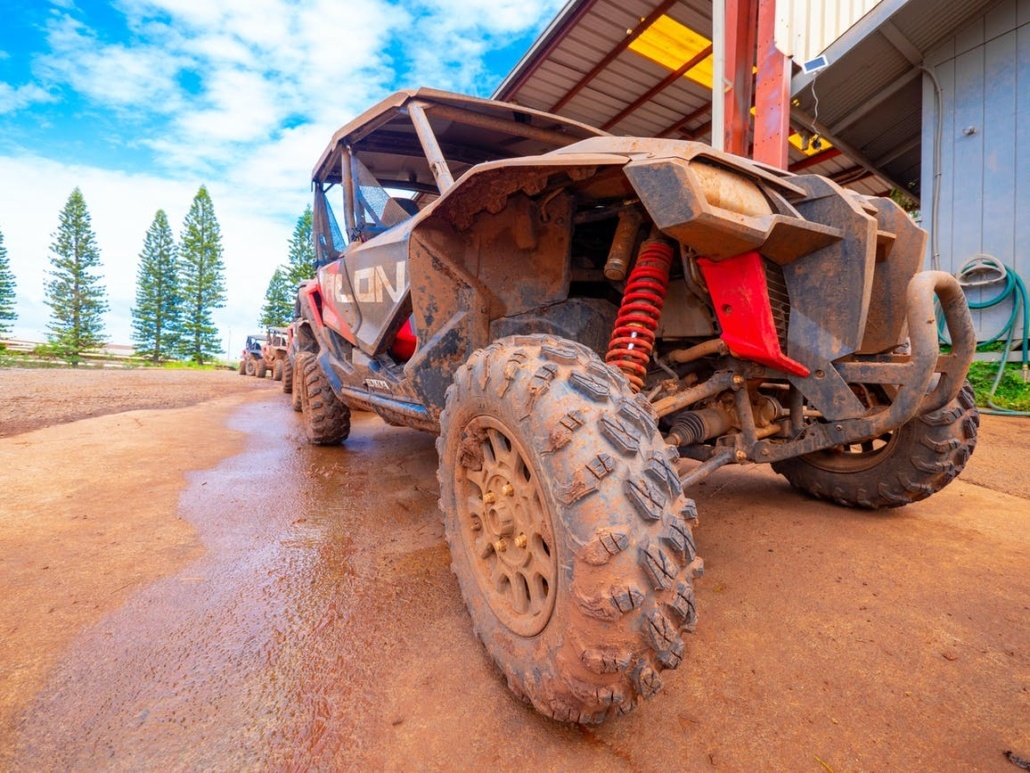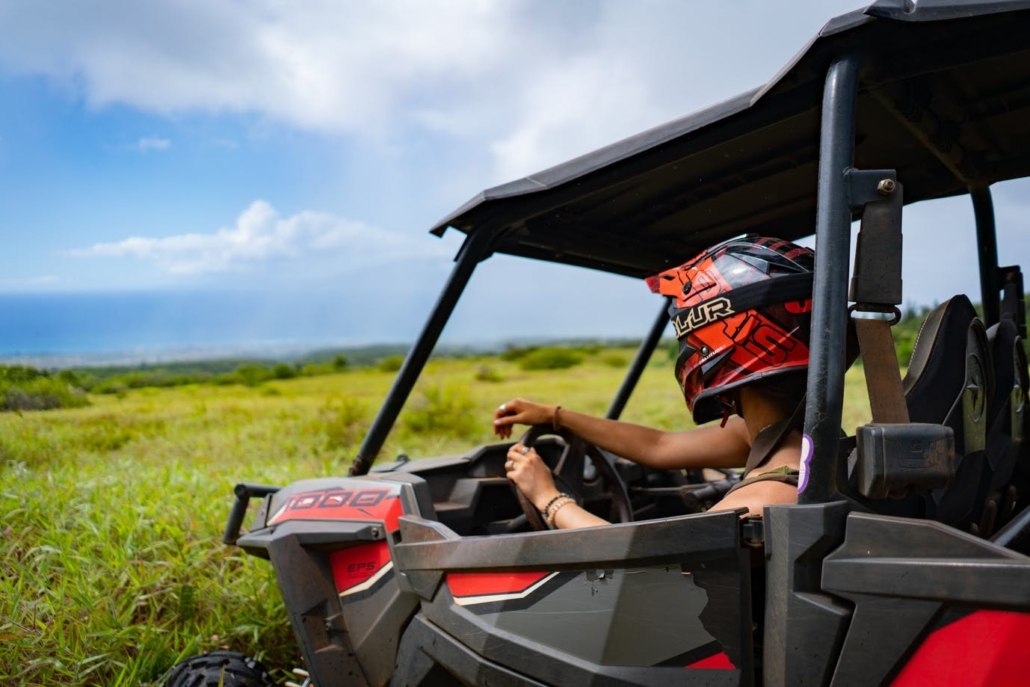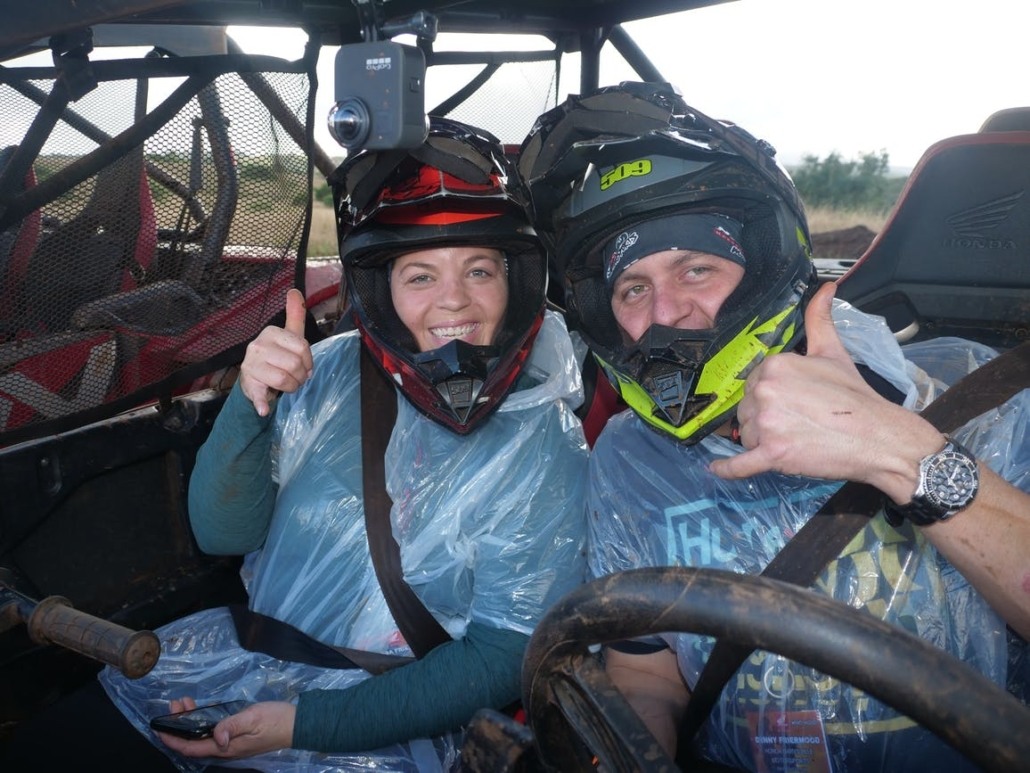 Located near Lahaina, explore the country-side with scenic views all around you. Head up the mountain, down into gulches, over streams, and through muddy puddles, in this offroad trip. We explore the land in the Puʻu Kukui Watershed. Our support helps keep the area protected from development. Come support the land while having fun.
Lahaina ATV Adventure Details
Tour Highlights
2-hour ATV Ride

4-Seater Equipment

Child & Adult Passenger Rates
Offroading Adventures

Located Near Lahaina In West Maui

Drive Through Gulches & Streams
Tour Description
This scenic ATV tour will have you wanting more as you wipe off the mud at the end of the 2-hour adventure.
Choose to be a driver with passengers or go solo as you explore the great outdoors near Lahaina in West Maui.
There will be dust, water, and mud, so you are guaranteed to get a little dirty. How dirty will depend on your driver and how they navigate the twists, turns, hills, stream beds, and muddy puddles that dot the trails.
This tour takes place in the hills outside of the town of Lahaina, and part of the land is managed as the Puʻu Kukui Watershed Preserve.
https://youtu.be/QrbGhN1AsYw
Price & Availability
This tour is offered daily starting at 9 am, 12 pm, or 3 pm and runs for 2 hours.

2-Hour ATV Offroading Tour In Lahaina
1 Adult Driver & 1 Adult Passenger

Ages 18+ with a Valid Drivers License

$

405.00
1 Adult Driver & 1 Child Passenger

Adult must be Age 25+ with a Valid Drivers License

$

390.00
Solo Adult Driver

Ages 18+ with a Valid Drivers License

$

375.00
Additional Adults

Ages 18+. Must select a driver first

$

189.00
Additional Children

Ages 7 - 17. Must select a driver first.

$

149.00
Special Instructions
You must have a state or province-issued driver's license.
You must be at least 18 years of age to drive an ATV.
Minimum age for children to participate is 7 years old.
Closed-toe shoes are required to participate.
All participants must wear a helmet at all times the ATV is in motion.
Cancellation Policy
There is a 72-hour cancellation policy. Cancel before then, and there is a full refund.
There are no exemptions for weather unless we determine that doing the tour will be in unsafe conditions.