The 60-acre orchard and agricultural park of the Kilohana Plantation set the perfect setting for one of the most popular luaus on Kauai.  The Luau Kalamaku is known for its immersive theatrical show that tells the story of a family's migration over the long ocean passage from Tahiti to Hawai'i.  With many different package offerings to choose from, this luau features a fantastic open bar, artisan craft fair, traditional Hawaiian buffet, imu ceremony, hula dancing, torch lighting, Tahitian drumming, and an exciting fire show.  Our VIP package offers an enjoyable four-course dinner, champagne toast, live entertainment, and premiere seating at the theatrical show.  Come to stimulate all of your senses and create memories to last a lifetime.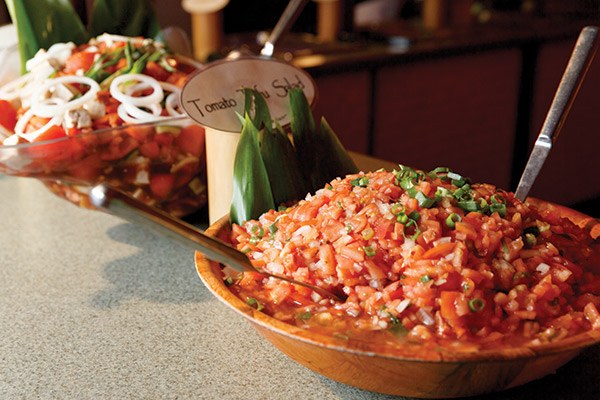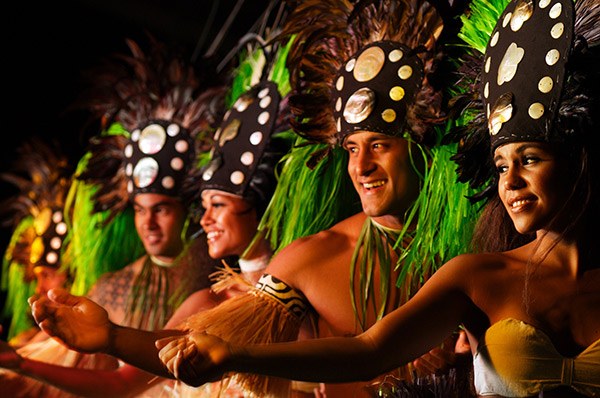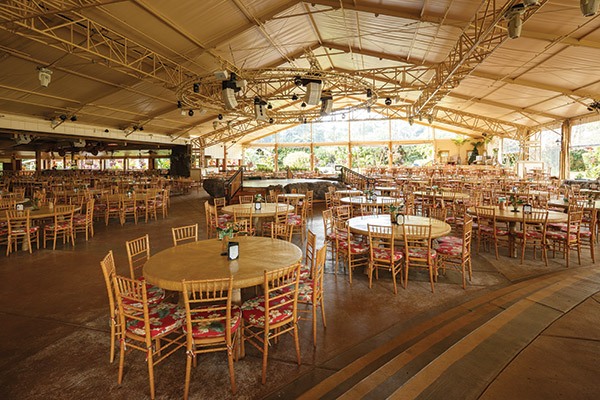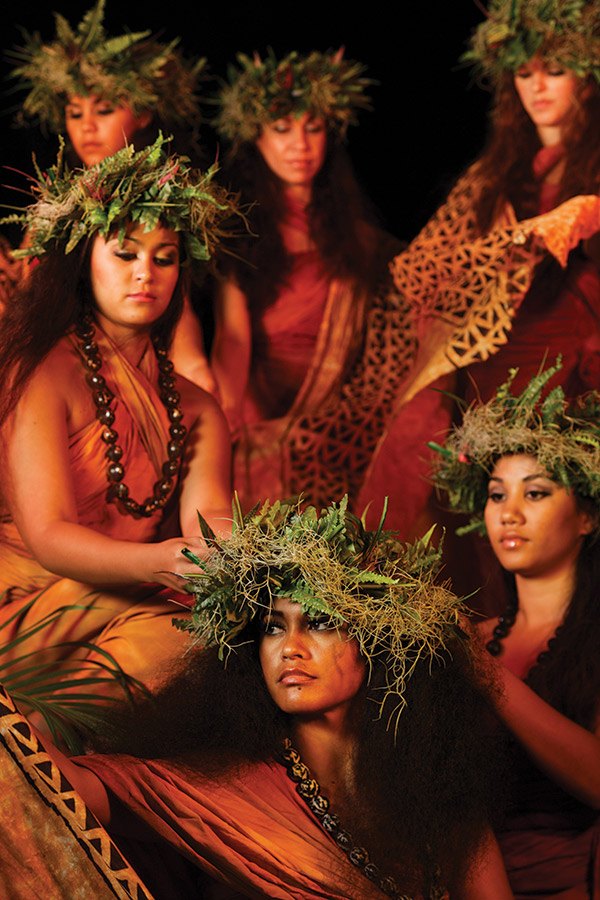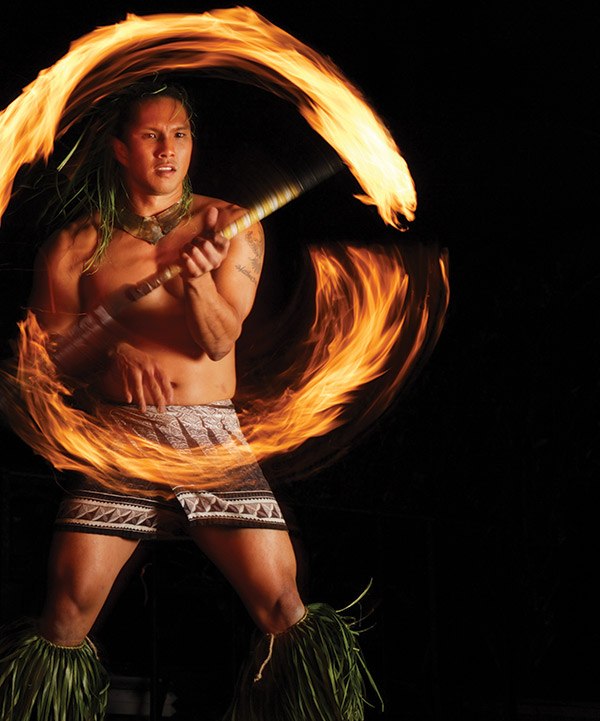 The Lu'au Kalamaku stands apart from other luaus with the interactive stage design and state-of-the-art media system that we use to set the scene for the great Polynesian voyage to these islands.  Our theatrical luau will take you along one of the longest sea roads of Polynesia, between Tahiti and Hawaii, and have you at the edge of your seat!  Experience the mythology of Kauai through a family's story of courage and vision as they navigate far over the seas into the unknown.  Pele, the fire goddess, rears her head as the show reaches a blazing finale of fire poi and fire knife dancing.  Visit the Kilohana Plantation shops before the show begins for Hawaiian souvenirs and artisan crafts.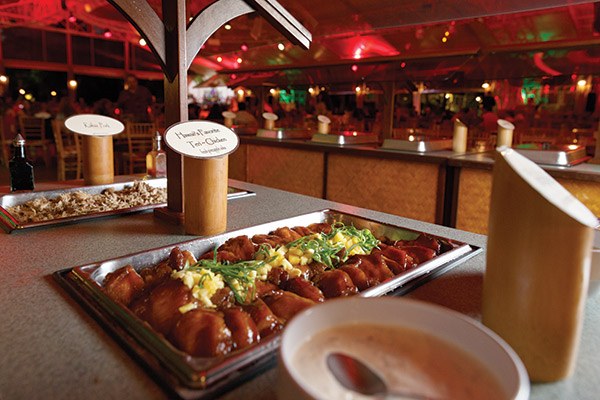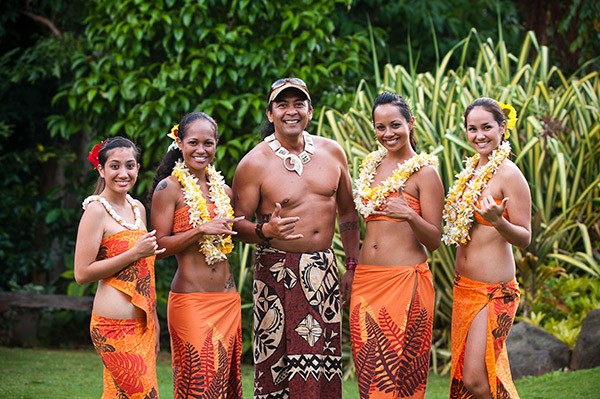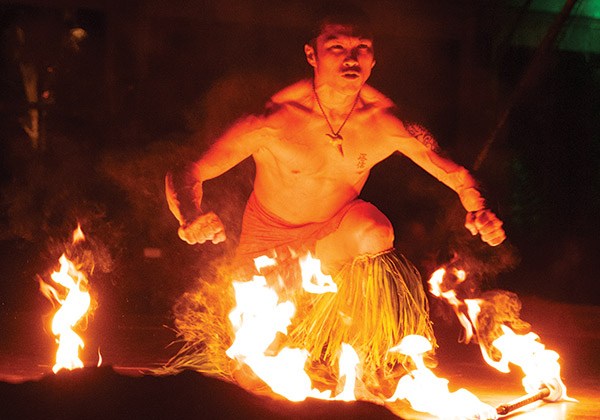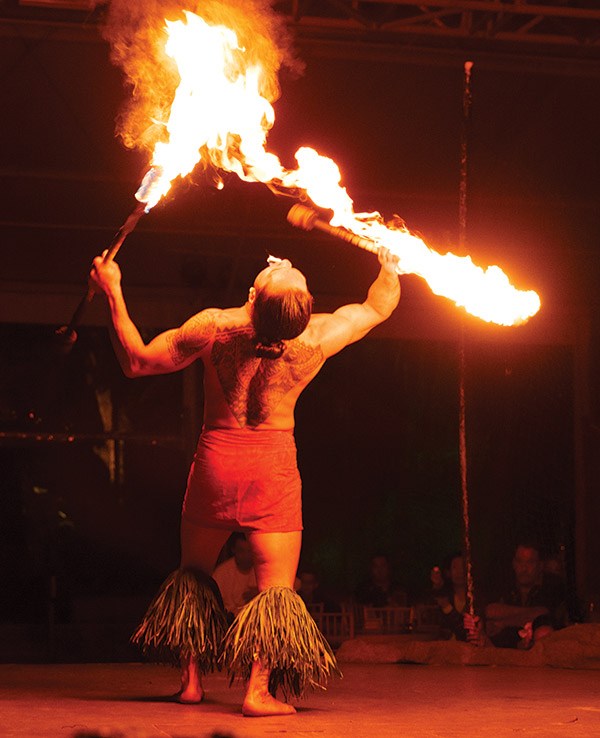 Enjoy an exciting evening that includes a flower lei greeting, tasty Hawaiian buffet, imu ceremony, torch lighting, traditional hula dancing, and drummers beating on hand-made drums to all sorts of Polynesian and Tahitian rhythms. Before the show begins, enjoy tropical cocktails or refreshing beverages at our open bar and experience local arts and crafts. The evening culminates in the theatrical luau show to excite all of your senses.
Premium Upgrade: Priority line for the luau buffet and premiere seating for the show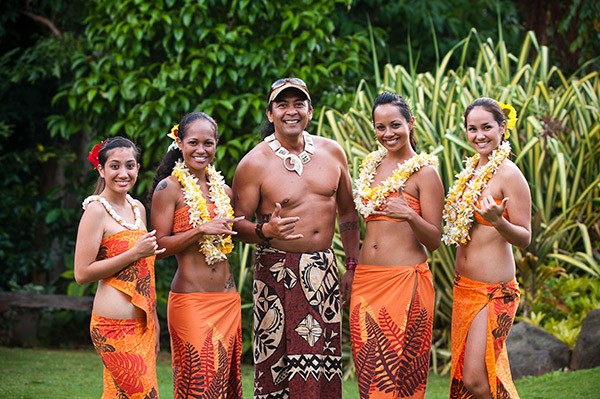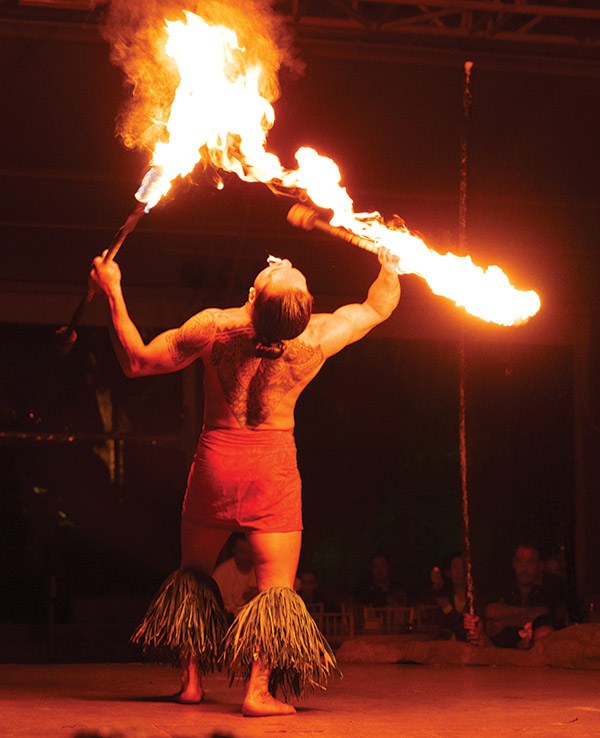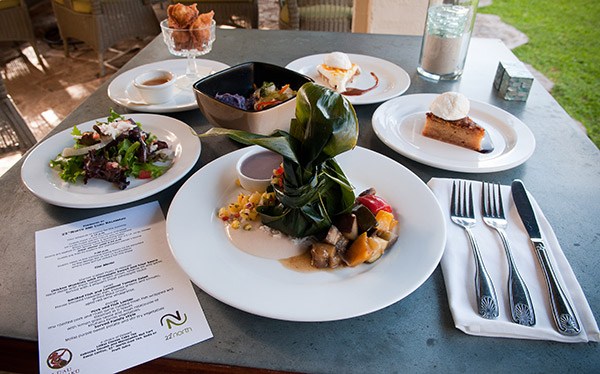 VIP Package
4-Course Meal, Champagne Toast, Live Entertainment, Luau Show
For the most luxurious evening, enjoy a four-course dinner at Gaylord's Restaurant and live entertainment in Kilohana Plantation's 60-acre orchard and agricultural park. This package includes a champagne toast, flower lei greeting, hula dancing, drumming, torch lighting, an open bar before the show, and premiere seating at the Luau Kalamaku show.
Luau Highlights
Theatrical Luau – A Storytelling Experience

Open Bar Included

Buffet Luau Menu

Tahitian Influenced, Award-Winning Show

Crafts & Demonstrations
State Of The Art Media Presentation

Lots of Hula Dancers

Fire Knife Dancers & Fire Poi Ball Twirlers

VIP Option (4 Course Dinner)

Explore 60-acre tropical plantation
Luau Description
At the beautiful Kilohana Plantation you can enjoy an evening of wonderful food and entertainment. Our tropical plantation grounds feature a great restaurant and plenty of local artists showing their "made on Kauai" crafts so there are lots of ways to immerse yourself in the Hawaiian culture.
Explore the grounds of this 60 acre tropical plantation then head for dinner at the very tasty luau buffet or take in the VIP package to enjoy a special sit down 4-course meal at the restaurant.
The show begins after dinner, for those with the VIP package or Premium package you will be given seats closest to the stage to enjoy the show. This luau is unique throughout the islands as itʻs a theatrical, storytelling experience. Get immersed in Polynesian history as the story takes you on a journey across the wide Pacific ocean in search of new islands. This story has a special connection between Tahiti and Hawaii so a lot of these two cultures are represented throughout.
Premium Package
Visitors who choose a premium package have better seating for the show and priority line in the buffet line.
The VIP Package
Your luau includes a sit down 4-course dinner at Gaylordʻs Restaurant at Kilohana Plantation, a champagne toast, live entertainment and premium seating at the luau show.
Sample Itinerary
| | |
| --- | --- |
| 5:00 PM | Check-in & Bar Opens |
| 5:00 – 6:30 PM | Stroll The Craft Fair |
| 5:30 – 6:10 pm | Ride The Kauai Plantation Train (additional charges apply) |
| 6:15 – 6:30 pm | Imu Ceremony |
| 6:30 – 7:30 pm | Dinner & Live Music |
| 7:30 – 8:15 pm | Kalamaku Show |
| 8:15 – 8:30 pm | Photos |
Price & Availability
Standard package
| | |
| --- | --- |
| Adult | $120.37 |
| Teen (13 – 17 yrs) | $80.05 |
| Child (3 – 12 yrs) | $46.54 |
Standard Package with upgraded seat
| | |
| --- | --- |
| Adult | $140.37 |
| Teen (13 – 17 yrs) | $100.05 |
| Child (3 – 12 yrs) | $66.54 |
VIP Package
| | |
| --- | --- |
| Adult | $168.53 |
| Teen (13 – 17 yrs) | $168.53 |
| Child (3 – 12 yrs) | $168.53 |
Luau Is Available Monday, Tuesday & Fridays.

Frequently Asked Questions
Where is the luau located?

Luau Kalamaku is located at the Kilohana Plantation, 3-2087 Kaumualii Hwy, Lihue, HI 96766

Is transportation included to the venue?

No, but we are happy to arrange it for you!  Please

contact us

directly for more information.

5:00pm begins check-in and open bar service!