The Smith's Family Luau is, well, a family affair! Over the course of four generations, the Smith family has handcrafted an experience which embodies the spirit of the Hawaiian Islands.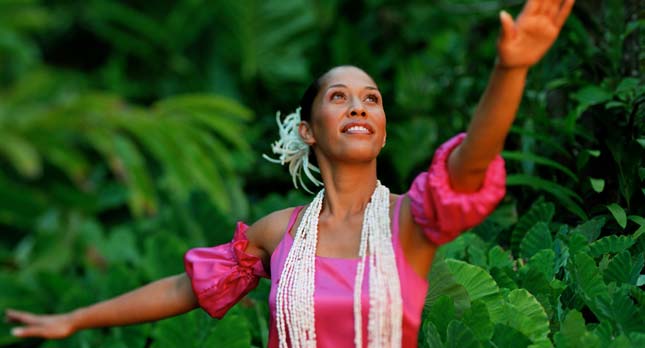 The luau takes place near the sacred Wailua River. Once a playground for the Hawaiian royal family, this lush 30-acre garden serves as the perfect scenery for your luau experience. We invite you to explore the grounds on your own or hop on a complimentary tram for a narrated tour.
Smith's Family Luau Details
Luau Highlights
Authentic Hawaiian Shell Lei Greeting

Narrated Tram Tour Through 30-acre Garden

Imu Ceremony
Buffet Luau Dinner

Rhythm of Aloha Show

Kauai's Best Luaus
Schedule
NOTE: November through February, schedule starts 15 minutes earlier.
5:00 P.M.- Welcome — Join us in paradise near the sacred Wailua River, a place once reserved for Hawaiian royalty. Receive your shell lei and either take a narrated tram tour or a leisurely stroll around the lush 30-acre gardens (last tram tour departs at 5:30 P.M., November through February: 5:15 P.M.)
6:00 P.M. – Imu Ceremony — Meet some of our family members and learn of the Hawaiian cooking method called Kalua — where Kalua pig is wrapped in ti leaves and cooked to perfection in our earthen imu oven.
6:15 P.M. – Cocktails & Music — Have a mai tai, beer, or glass of wine at the open bar while the Smith family entertains with Hawaiian songs. (Soft drinks and juice are also available.)
6:30 P.M.- Luau Feast — The music continues while you enjoy traditional flavors and island favorites like kalua pork, beef teriyaki, chicken adobo, and sweet'n'sour mahimahi. Sample our ono local specialties like lomi salmon, fresh poi, Hawaiian sweet potato, mac salad, namasu salad and scrumptious tropical desserts!
8:00 P.M. – Rhythm of Aloha Show — Move to the rhythm with colorful, authentic performances from Hawaii, Tahiti, Samoa, Philippines, New Zealand and Japan in our spacious open-air, torch-lit "Pele Amphitheater" (complete with erupting volcano!).
Price and Availability
Smith's Family Luau

Kapaa
Adult

$

125.00
Junior

7-13yrs

$

35.00
Child

3-6yrs

$

25.00
Seasonal Schedule:
November through January: Monday, Wednesday Friday
February through October: Monday, Wednesday, Friday
June through August: Monday, Wednesday, Friday
Check in:
November through February: 4:45pm
March through October: 5:00pm
Special Instructions
If you'd like to stroll around the garden grounds, please note that the last tram tour departs at 5:30 PM (November through February: 5:15 P.M.) We ask all guests to arrive 15 minutes early. 
Smith's Family Luau Features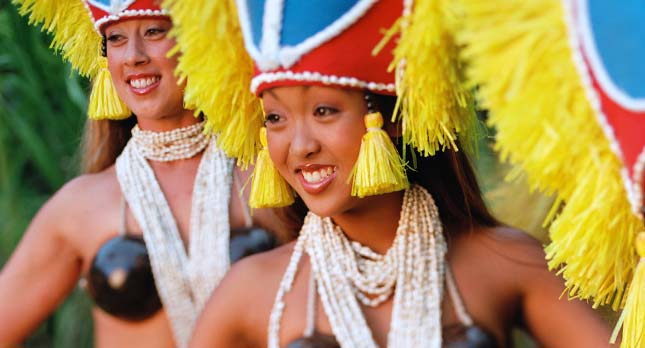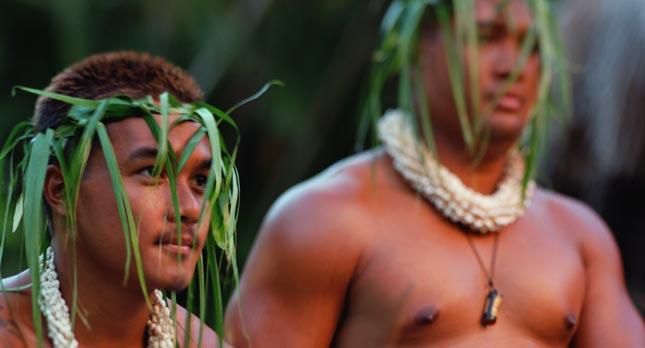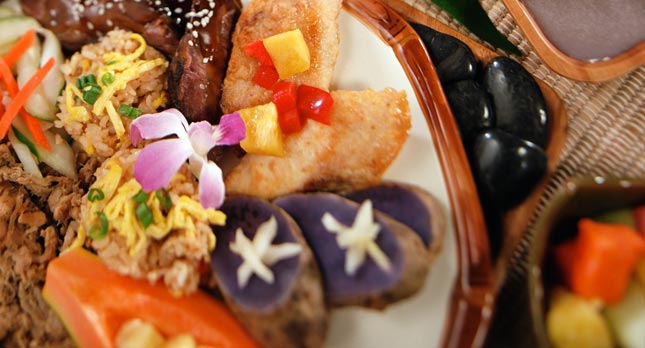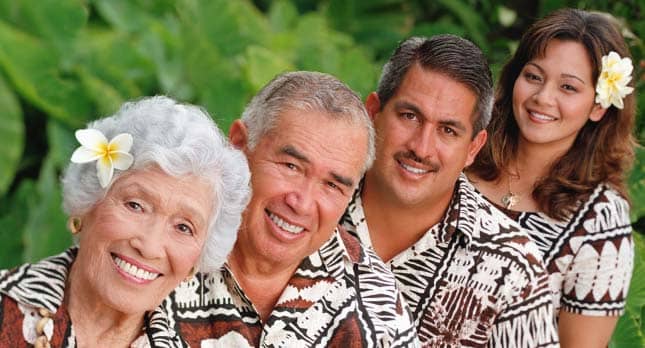 As a family operated luau, we pride ourselves on providing an intimate, authentic experience. This includes the 
pa'ina
, or the feast, too. Instead of serving generic "Hawaiian" cuisines, we treat our guests to the real deal. Featuring cousin Gary's secret teriyaki beef recipe, our grandmother's poi recipe, and other community recipes that we hold near and dear to heart.
Of course, dinner is just the beginning of any island celebration. We'll invite you to learn and join the singing, dancing, and chanting that celebrate this lively occasion. These traditions often tell the history of Polynesia, but they also serve to strengthen our sense of community. The luau is no exception. With each drum beat, we ask you to join our 'ohana or family.
Frequently Asked Questions
No MM FAQ found which match your selection.