It's an unforgettable experience on The Big Island! On this tour, you will fly over the Kilauea volcano, then dip down into the valleys for an up-close look at Hawaii's waterfalls. Some of these falls are over 2000 feet tall! You'll also fly over Kohala Mountain and cruise down the Gold Coast of Hawaii. Be sure to check out the sandy beaches of Kua Bay and Makalawena. This diverse climate offers a variety of hidden sites that are simply stunning.
Magical Waterfall Tour Features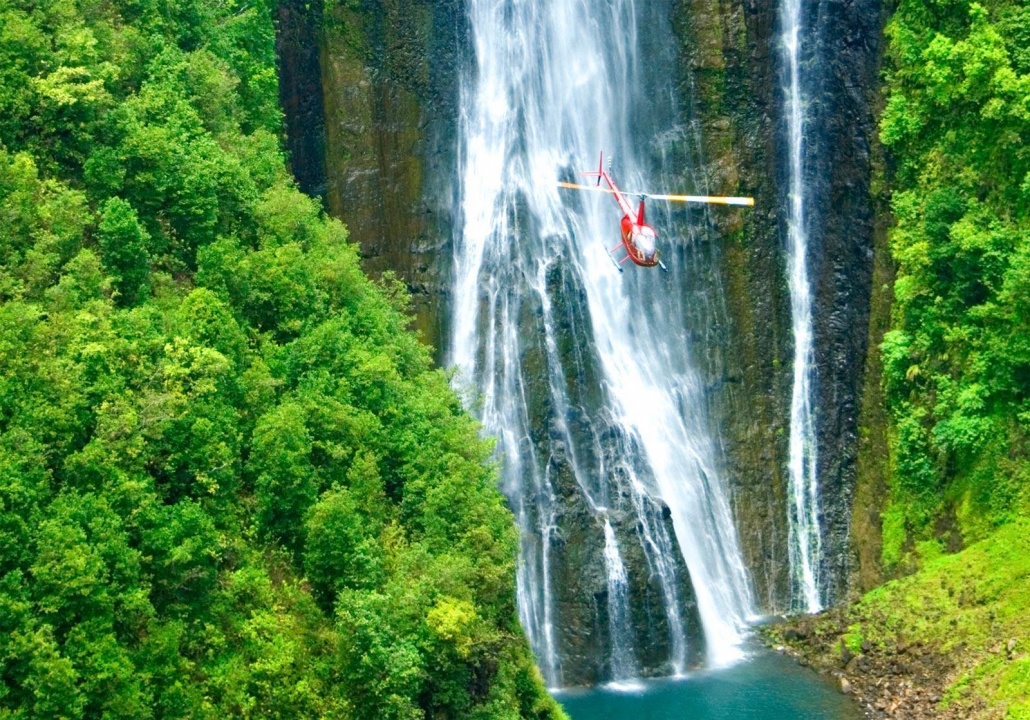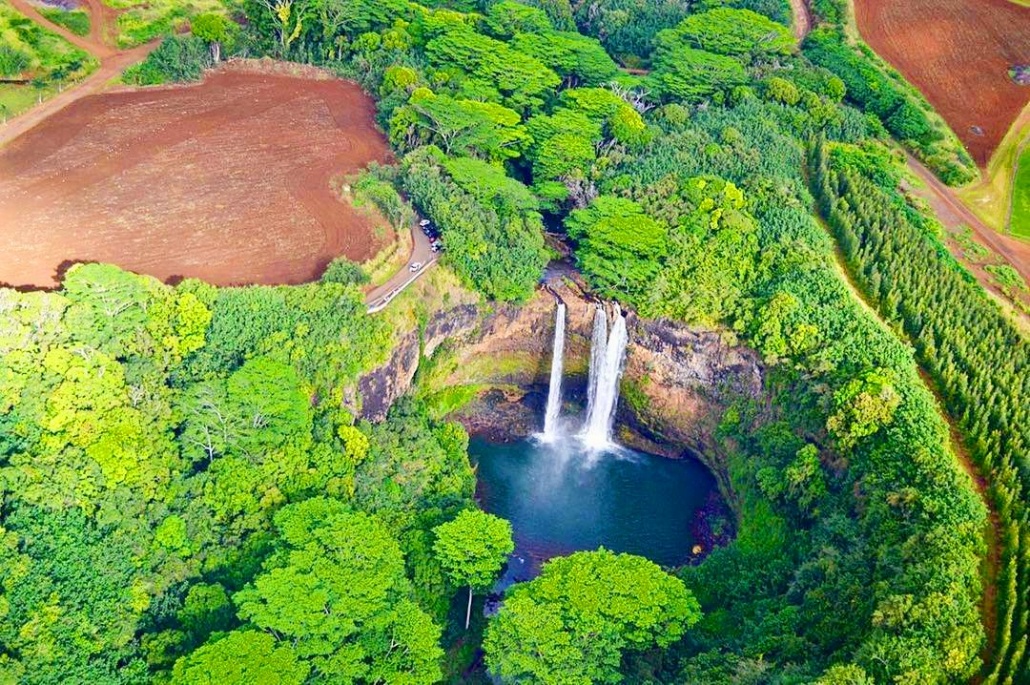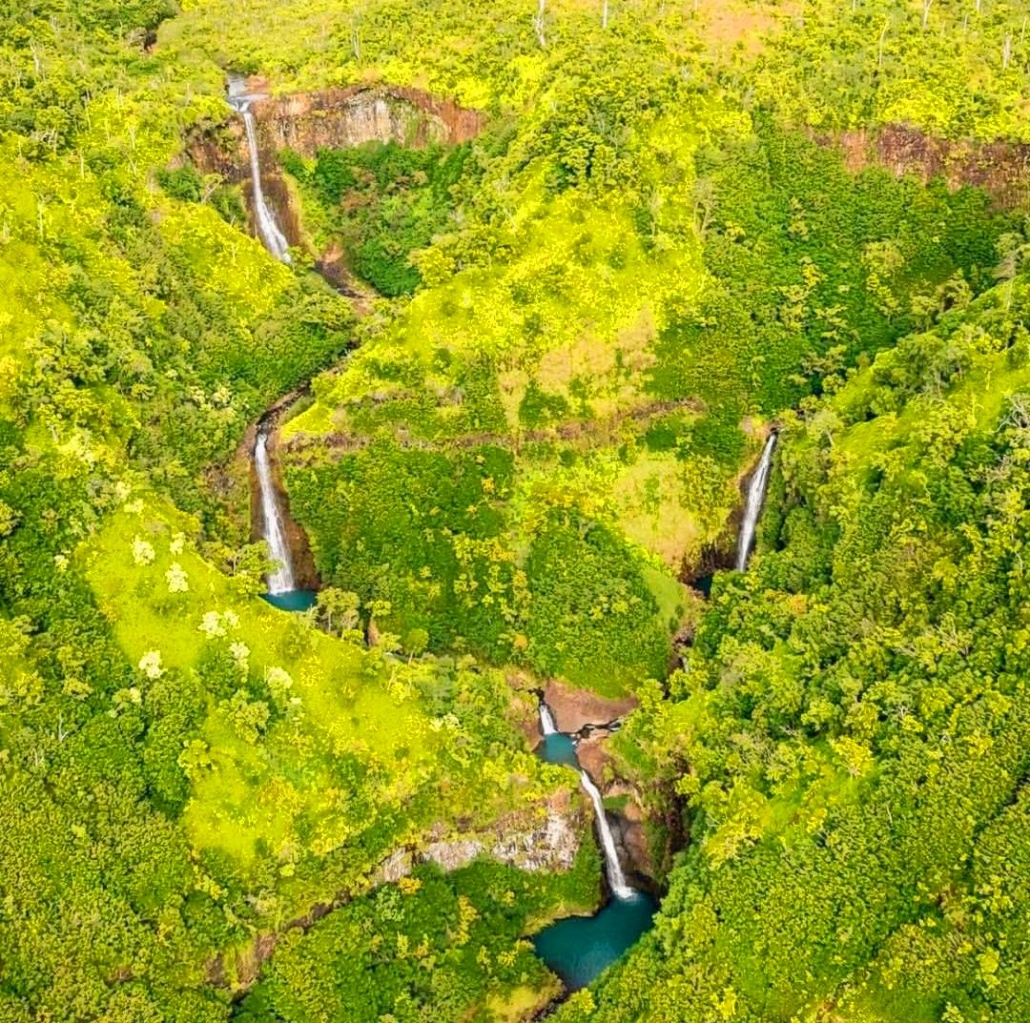 As your helicopter flies over the valleys of Waimea, you'll get an up-close look at some of Hawaii's stunning waterfalls. With a drop of over 2000 feet, these falls are truly a sight to behold. You'll also fly over Kohala Mountain, one of the tallest mountains in Hawaii. As you continue down the Gold Coast, you'll see the sandy beaches of Kua Bay and Makalawena. The sparkling coastal waters shimmer, luxury resorts will amaze, and you'll have a new appreciation of what Hawaii means to the locals. Whether you're admiring the mountains, valleys, or beaches, you're sure to enjoy a stunning flyby of some of the hidden sites that Hawaii has to offer.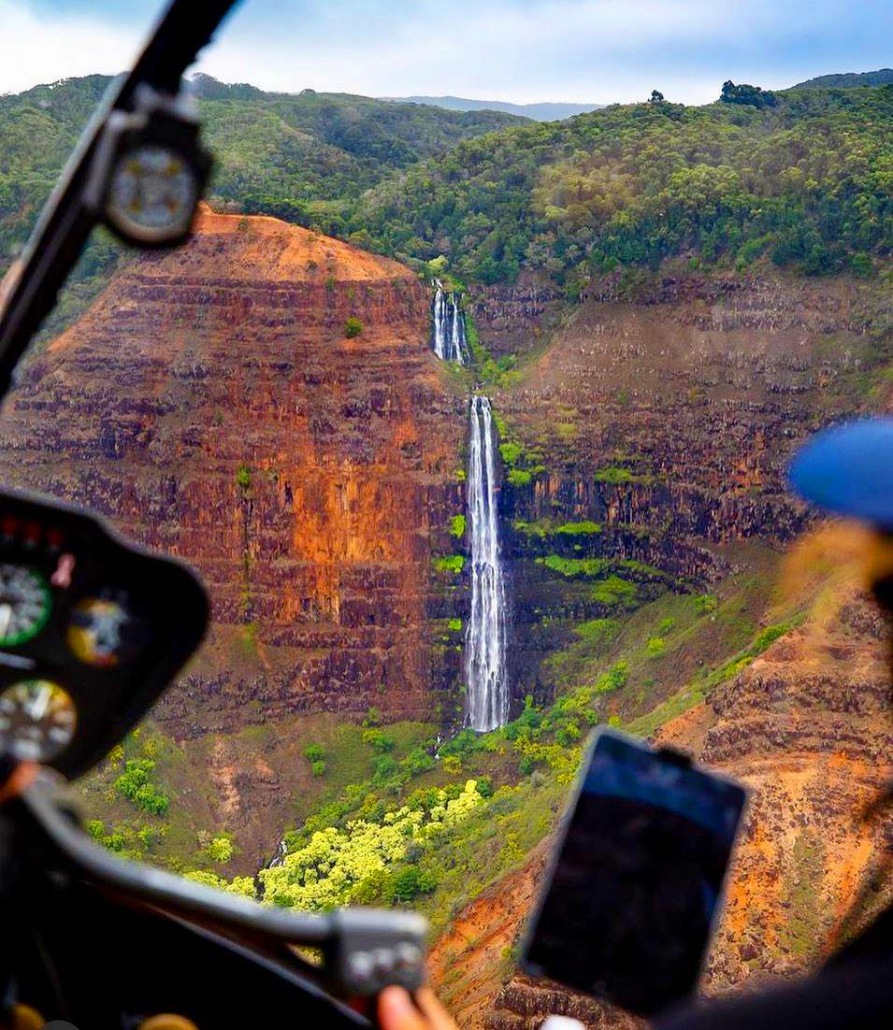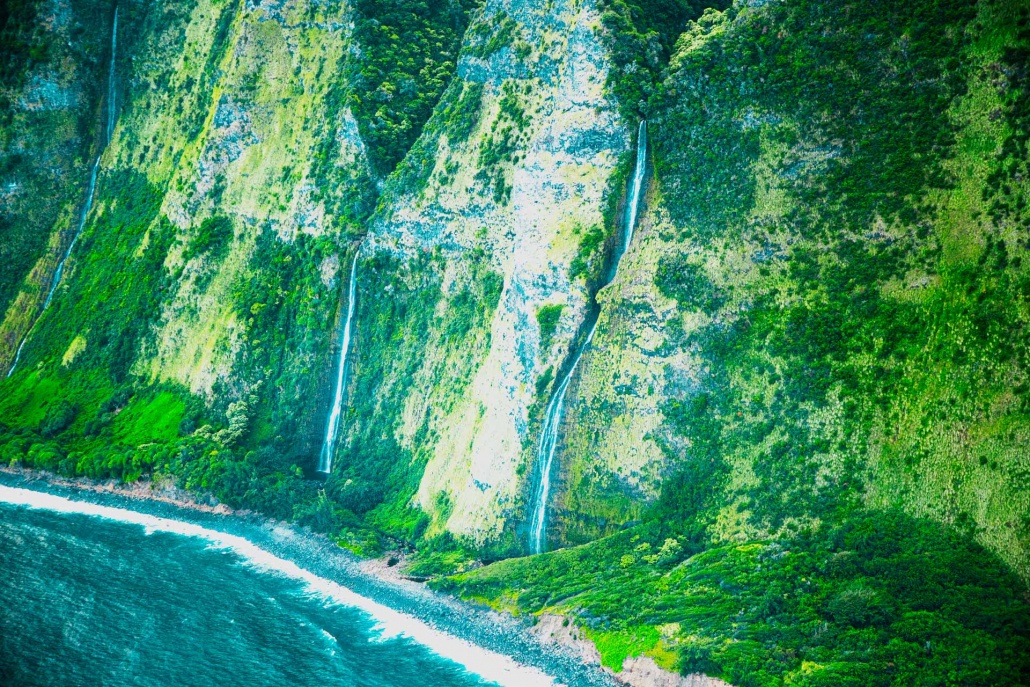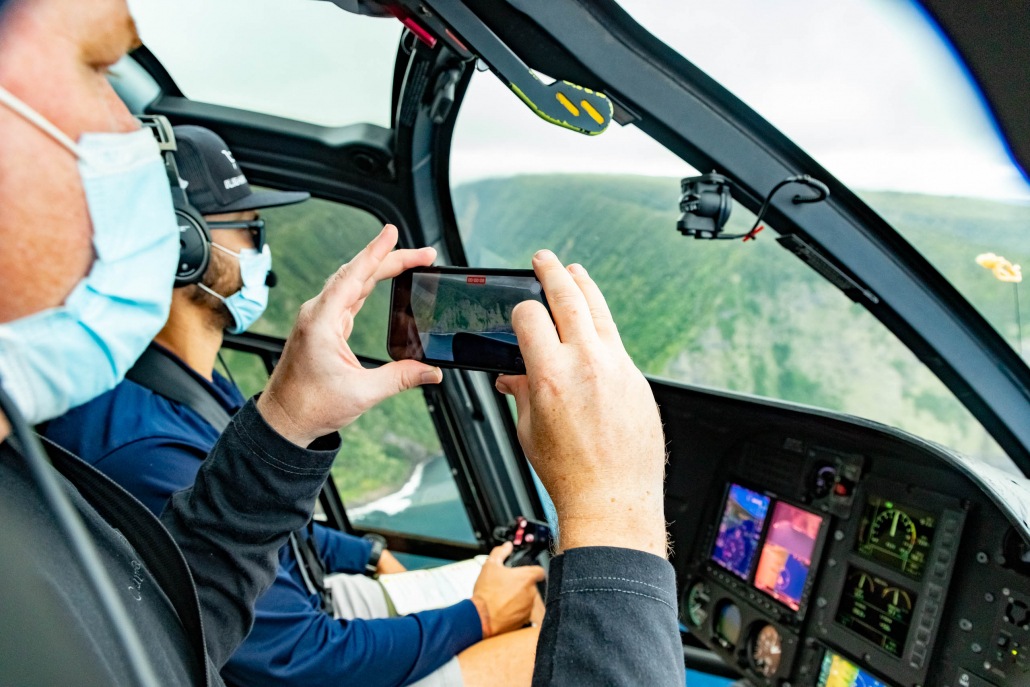 Your local pilot is your guide
75 minutes may not seem like a lot of time, but it's more than enough to enjoy the ultimate air tour of Hawaii. Our experienced pilots will share with you the history and mythical lore of Hawaii along the way. The Big Island is the birthplace of King Kamehameha, and you will want to hear his story and his incredible legacy. His rise to power is ingrained in the local folklore, and you'll learn why he is so revered in this culture. The natural world is a huge part of Hawaii legends, and in winter months, you might even be able to spot some whales as you fly past the coastline.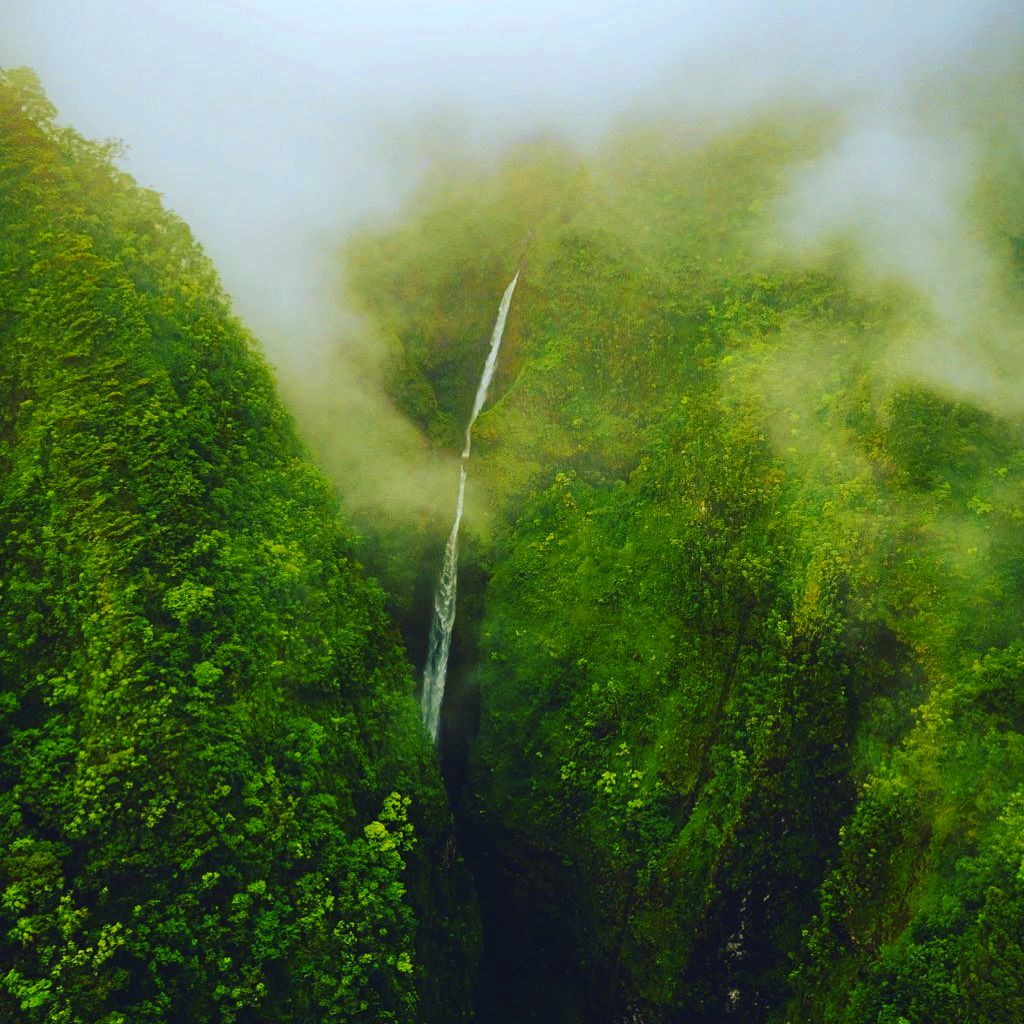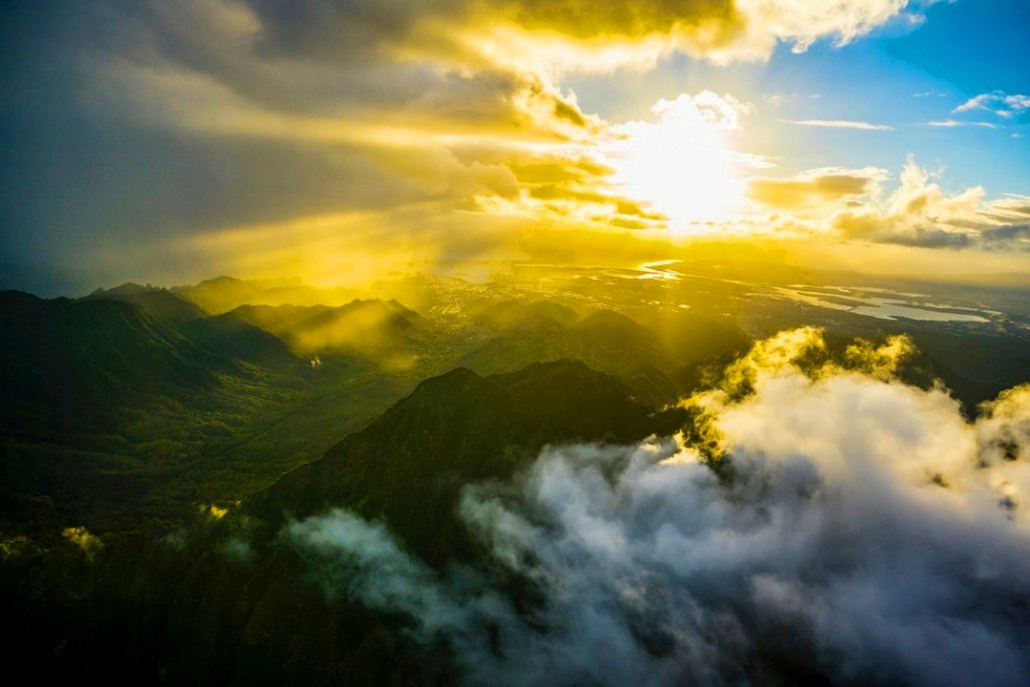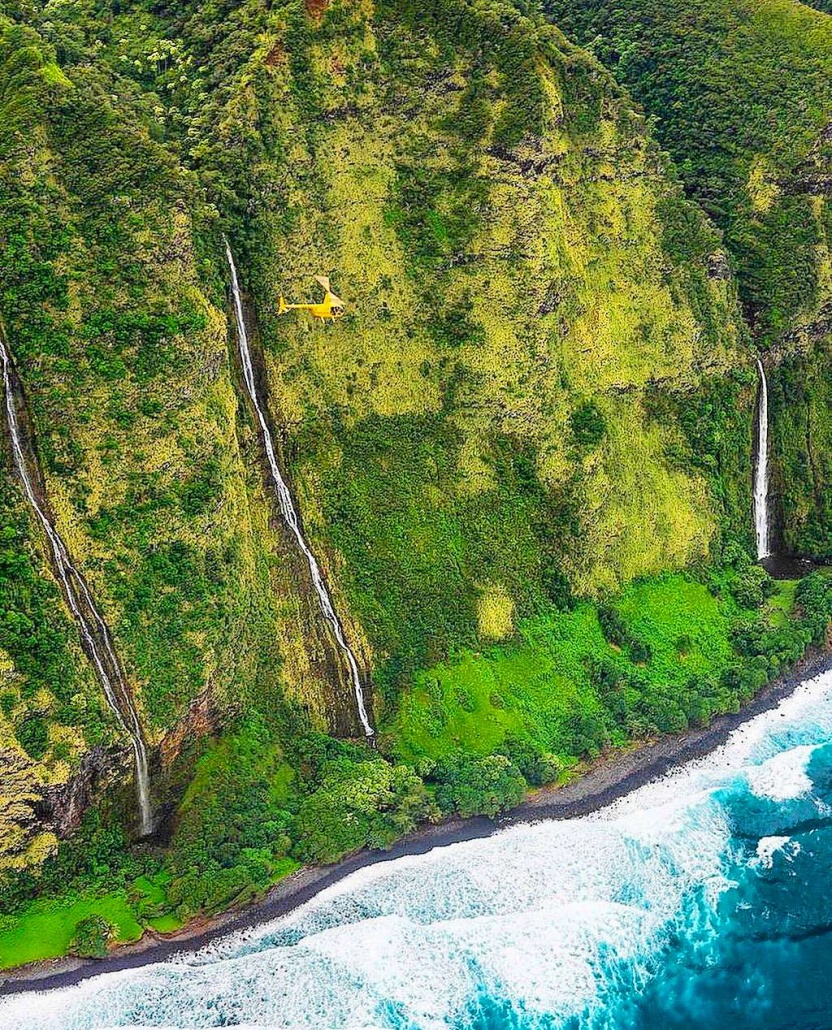 Perfect for Families and Small Groups
We offer three departure times throughout the day, so no matter what your schedule looks like, we can get you on board. With a maximum of four passengers, every seat is a VIP seat, so the views are available to all. Our helpful staff will assist in any way you need; just let them know ahead of time about anything that might be an issue or concern during travel. What an incredible way to create memories to last a lifetime.
Magical Waterfall Tour Details
Tour Highlights
Choose from 3 departure times daily

Private group tours

Safe and family-friendly
Locally-knowledgeable pilot

See majestic waterfalls

Fly over the Kilauea volcano
Tour Description
The Big Island is home to some of the most stunning waterfalls in the world. Upon departing from Kona International Airport, we whisk you away to explore the seven windward valleys of Kohala. These valleys are home to some of the tallest waterfalls in Hawaii, with some falls reaching over 1500 feet.
We first stop at the windward side of the Kohala Mountains, where we fly along the coastline of Waipio Valley and then move westward to Waimanu Valley. Waimanu can experience annual rainfall of up to 200 inches, fueling over 1500-foot waterfalls, some of the tallest in all of Hawaii.
Following the valleys west, we fly over Honopue, Honokea, Honokane Iki, the historic valley of Honokane Nui or Big Valley, and Pololu Valley. We climb and cross over the summit of Kohala, the oldest of the five volcanoes that make up the Big Island of Hawaii. This provides us with breathtaking views of all the valleys below.
Your tour ends with a beautiful coastline flight, providing you with one last chance to take in the stunning scenery of Hawaii.
Price & Availability
65-Minute Doors-On Volcano Private Helicopter From Kona Airport
Group of 1

Ages 7yrs and above • Max individual weight of 285 pounds

$

1,287.00
Group of 2

Ages 7yrs and above • Max individual weight of 285 pounds

$

644.00
Group of 3

Ages 7yrs and above • Max individual weight of 285 pounds

$

429.00
Group of 4

Ages 7yrs and above • Max individual weight of 285 pounds

$

429.00
*Three Daily Departure options
*Minimum 3 passengers/maximum 4 passengers
Total weight per person is restricted to 285lbs per person and no more than 700 pounds as a group. If the individual and/or group weight limit is exceeded at check in, the flight will not be accommodated and are subject to the full price.
What's Included
Breathtaking views
Knowledgeable local pilot to "talk story" about the views and history
75-minute flights
Departure and Return
Tours depart daily at 8 a.m. and 11 a.m. Tours last 2 hours and return at 10 a.m. and 1 p.m.
Cancellation Policy
Any request for a refund 72 hours or more prior to the start of the tour or activity is honored with a full cash refund.
No refunds are issued for any cancellations inside the 72-hour period, prior to the start of your tour. There is no refund for no-shows. There is no charge for date change or tour change based on tour availability outside of the 72-hour cancellation period.
Special Instructions
Weight:

Max individual weight of 285 pounds.
For groups of 3 passengers, no more than one person can be over 200 pounds.
Weights will be taken at the time of check-in with all items going on the helicopter with you. Due to legal and safety reasons, if weights taken are over the restriction we will not be able to accommodate the tour and you are still responsible for the full cost.
Frequently Asked Questions
How Many People Can A Helicopter Hold?

For this flight, we have a maximum of four passengers.

Which Is Better – Doors On Or Doors Off?

Both options allow for optimal viewing, as each window seat has wide windows extending from the top of your head to your waist. The choice to fly with or without doors depends on your priorities and comfort level. In a closed aircraft, you are shielded from wind exposure, and you will hear music and narration clearly. It is a very serene way of taking in the scenery through the large windows. If you are game for a more visceral experience or photography is important to you, our doors-off adventure is for you. Floor-to-ceiling openings allow you to look straight down into waterfalls and sea caves, and glare from windows in your photos is no factor.

What Are The Advantages Of A Helicopter Tour Versus An Airplane Tour?

Because of their agility and small turning radius, helicopters can fly you right into the heart of Hawaii's geological gems, such as the many lush valleys and sprawling canyons, while fixed‐wing aircraft have to circle above. Helicopters allow you a more intimate look at the terrain. Because our pilots can slow down and turn the aircraft around some of the famous highlights, you can take a more leisurely look and are given enhanced photo opportunities. Also, when was the last time you were in a helicopter?

What Will We See On Our Private Helicopter Tour?

On these magnificent islands, there is much to be discovered by air. Certain of the countless remarkable features have, deservedly, garnered special interest and are most popular for aerial viewing. Weather permitting, our pilots will explore with you all of each island's most famous geological features as outlined in our tour descriptions. Sometimes, wind and weather conditions necessitate a deviation from the usual tour route. In these instances, our pilots will attempt to show off other spectacular scenery not normally included on the tours, as all islands offer more hidden wonders to please the eye than can possibly be covered on a single flight. We guarantee to showcase spectacular scenery and breathtaking views that are not obtainable by car or trail.

What Is Your Policy With Weather?

Along with ample sunshine, the islands are also blessed with lots of daily rainfall, which nourishes the lushness and creates the erosive force that continues to shape all the fascinating geology. Most of the island's waterfalls are sustained only by rainfall, and misty showers often delight passengers with rainbows along the tour. Usually, our typical high cumulus clouds and rain do not diminish the quality of your tour but add to your experience. However, if the pilot determines that prevailing visibility, cloud cover, or wind speeds do not allow for a good air tour or if it is not safe to fly, we will, of course, cancel the flight. Because weather conditions can change dramatically day by day and hour by hour, the pilots do have up until the flight time to decide. Decisions often cannot be made prior to check-in.

Can I Talk To The Pilot During The Tour?

Yes, you can! Except during critical flight stages, such as take‐off and landing, feel free to ask a question, share impressions or comments, and engage with the others onboard. We provide inter‐communication between all occupants of the aircraft as an added bonus.

Do People Get Sick? Should I Take Dramamine?

Although most guests enjoy our flights with no discomfort at all, some guests are prone to motion sickness. If this applies to you, we recommend taking Dramamine or a similar product. As with all medicines, consult with your doctor before use. All flights are sightseeing tours, and our pilots take pride in providing the smoothest, safest, and most enjoyable tours available.