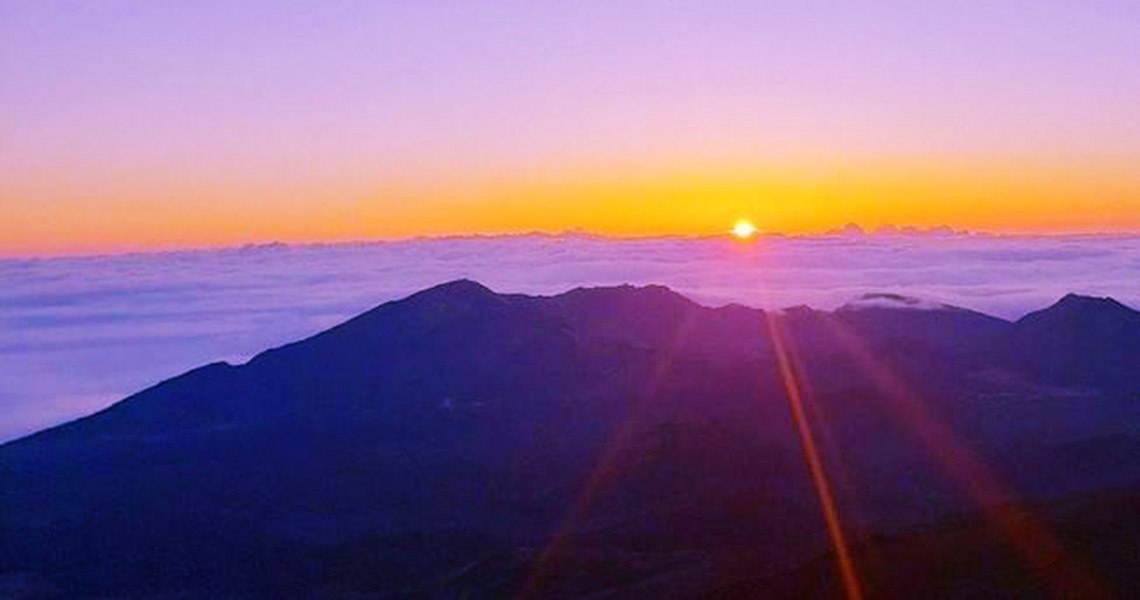 Maui Pre Dawn Bike Tour Details
Tour Description
A highlight for most visitors to Maui—if not all of Hawaii—is experiencing a guided bike tour down Maui's dormant volcano – Haleakala. Guests can enjoy this experience in an active way. Bike 26 miles (42 km) from the 6,500′ all the way down to the ocean at Paia Bay.
From our Office, we will transport guests to the 6,500′ level and your tour guide will provide you with the history of Haleakala, its geology, and the rare plants and animals found only on Maui. Watch the predawn colors from this location, and then you'll be fitted with a bicycle and helmet to start your guided bike ride.
Pedal downhill, riding along switchbacks, through Haleakala Ranch, and past Kula. Continue through the towns of Makawao and Paia, and finally reach the Pacific coast at Paia Bay Beach Park.
Price & Availability
Pre-Dawn Guided Bike Ride
Adults

Ages 12 and up

$

149.00
DESTINATION: Haleakala
CHECK-IN: 5:00 am (times vary seasonally)
RETURNS: 10:00 am
The minimum biking age is 12 …due to high elevation no pregnant women are allowed on this tour, either as a biker or a van rider. Maximum weight approx. 280 lbs. Minimum height 4′ 10″
Meals Included
Beverages
Bottled water
Snacks (with a no-host meal stop)
Local guide
Use of Sportswear windbreaker jacket
Use of helmet and chrome cruiser bike
Cancellation Policy
If you need to cancel your tour, please do so 72 hours prior to the tour starting for a full refund. If you are within 72 hours, there are no refund.