Discover the Magic of the North Shore
North Shore Sunset Horseback Ride Features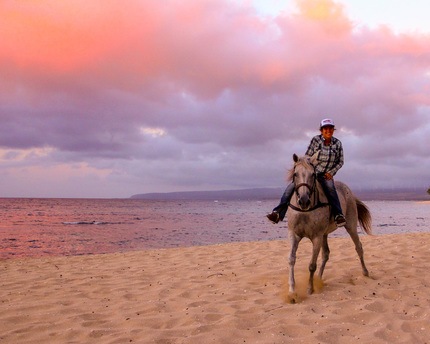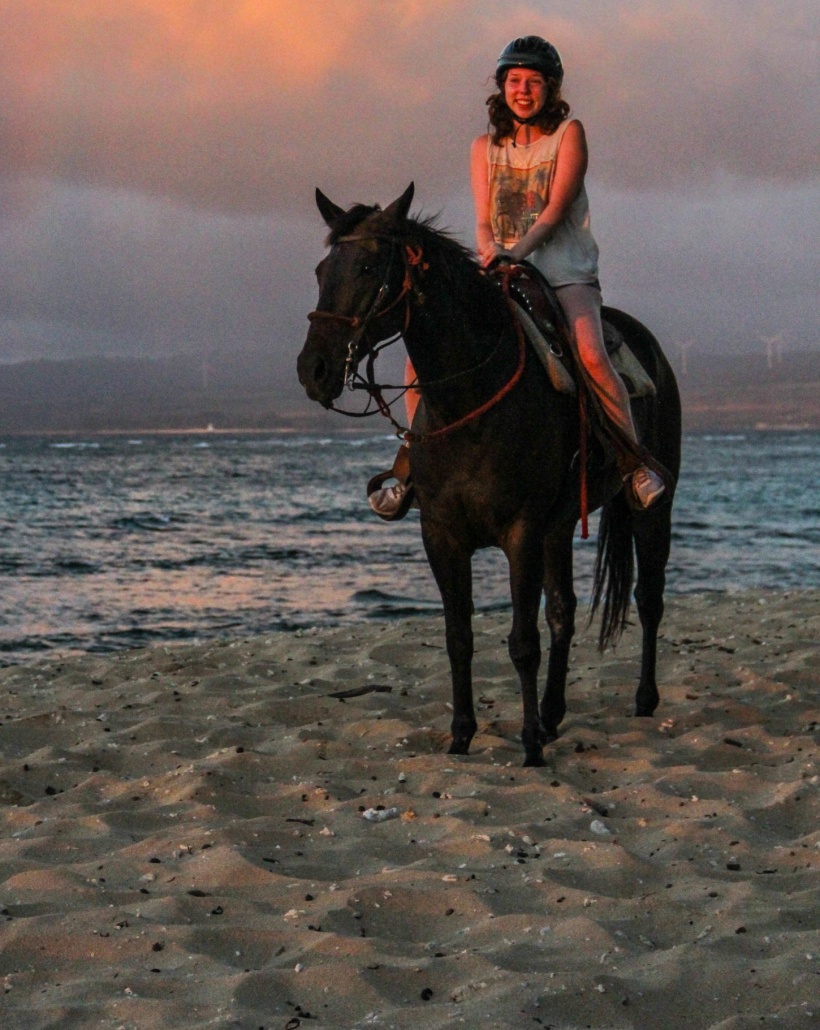 Horseback Riding At Sunset
Riding on horseback at sunset on the North Shore of Oahu is an experience like no other. As you make your way along the beach, you will be surrounded by breathtaking views of golden sand and sapphire waves crashing against the shoreline. The warm air will fill your lungs with fresh ocean breeze as you take in the beauty that surrounds you. You may even spot a few turtles in the distance! With every step, feel yourself relax as nature takes over and brings peace to your soul. Enjoy this special moment while taking in all that Oahu has to offer on this stunning ride through paradise.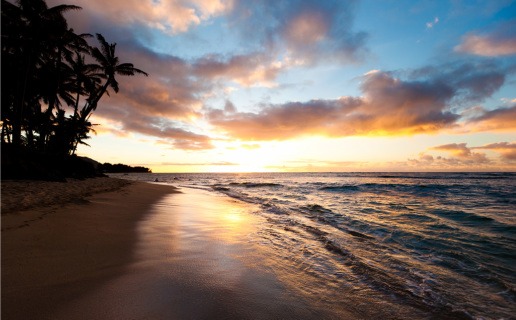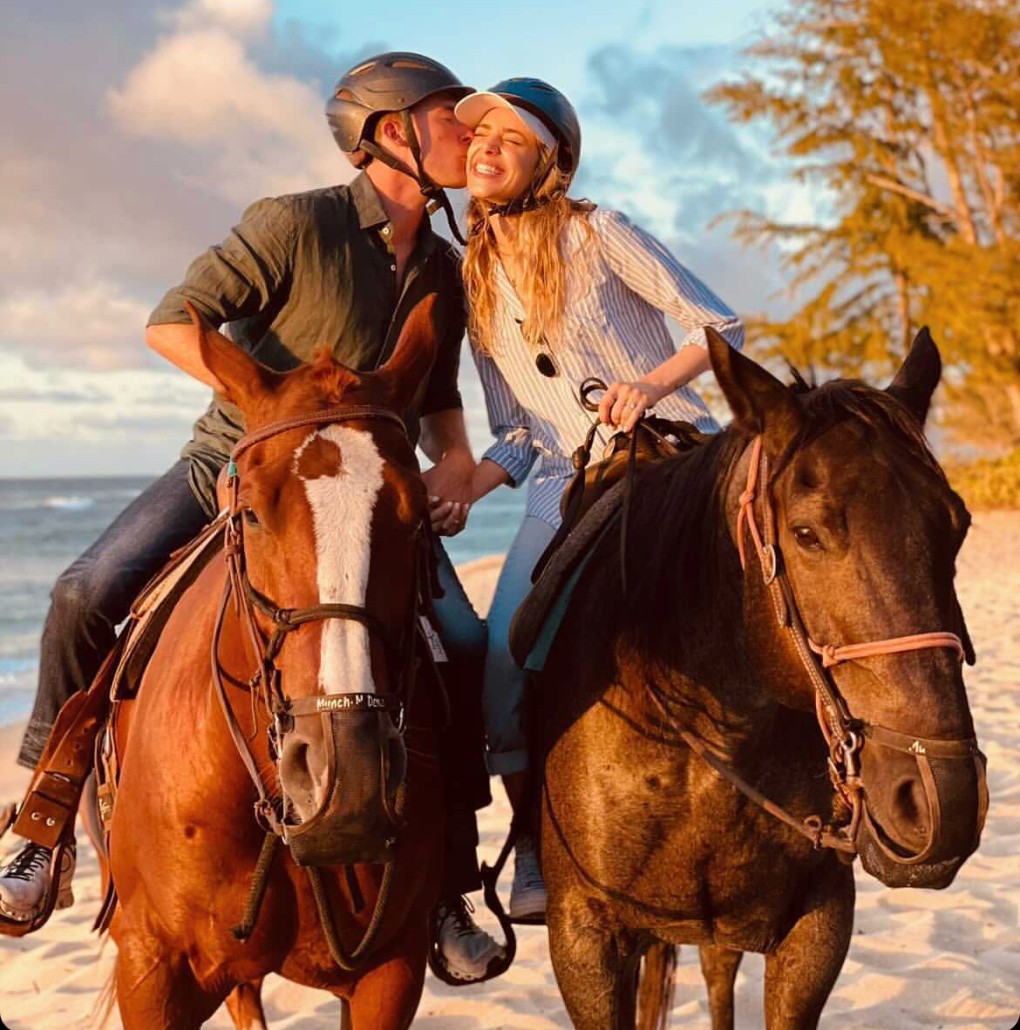 The North Shore of Oahu is a paradise for anyone looking to experience the beauty and culture of Hawaii. With its stunning coastline, golden beaches, and abundance of wildlife, it's no wonder that this area has become so popular with tourists from all over the world. But beyond its modern-day popularity as one of the best surfing spots in the world, it also has a rich history steeped in Native Hawaiian tradition. For centuries, native Hawaiians have lived off the land here by fishing and cultivating taro fields along this majestic shoreline. Today visitors can still see traces of their traditions while exploring this breathtaking destination.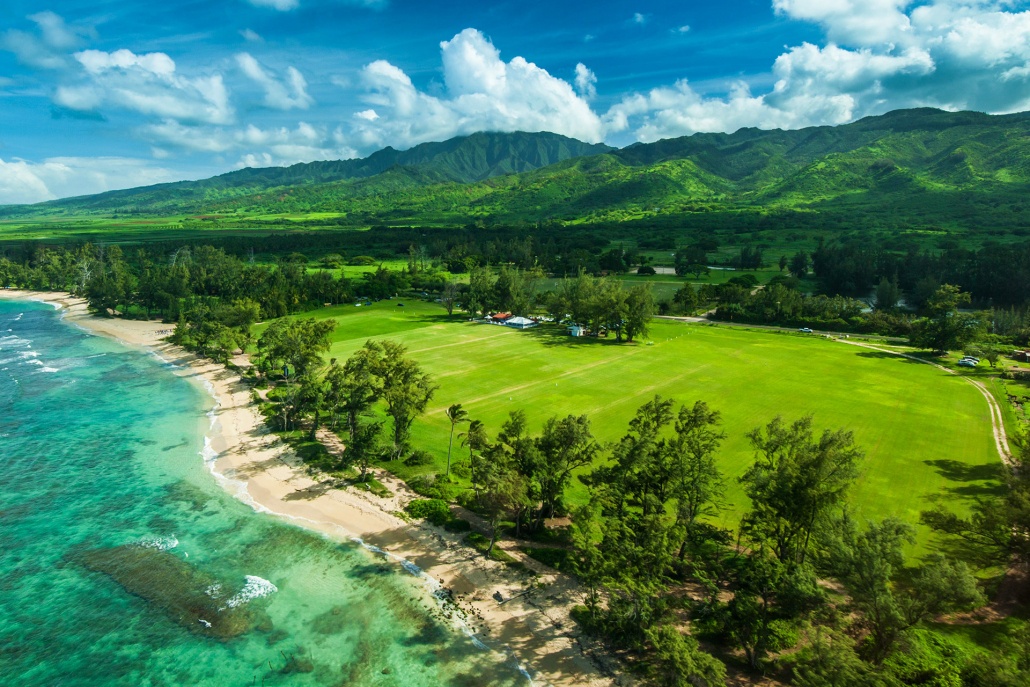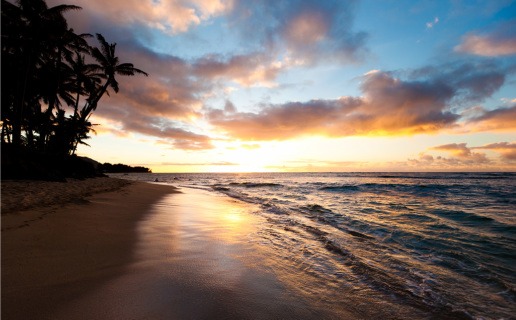 Experiencing the golden hour around sunset on Oahu's North Shore will probably become one of the highlights of your trip. With its stunning views of the Pacific Ocean and its dramatic sunsets, it's no wonder why this part of Hawaii has become a popular destination for tourists from all over the world. As the sun sets, the sky turns a deep orange-red hue that illuminates the shoreline with a magical glow. The gentle waves crash against the sand while surfers take advantage of one last ride before dark. There's something truly special about watching this natural spectacle unfold right before your eyes.
North Shore Sunset Horseback Ride Details
Tour Highlights
Traverse along Oahu's North Shore

Enjoy a relaxed group setting

Take advantage of the natural light for photos

Beginners welcome
Ride with well trained horses

Learn about the area from your guide

Listen to waves crash during the beautiful sunset

Observe stunning scenery in every direction
Tour Description
This tour offers the perfect way to explore Oahu's North Shore and experience the beauty of the evening light. As we ride along, you'll be in awe of the magnificent mountains, valleys, and beaches spread out before you. Our experienced guide will take you on a journey of discovery as they share stories about the area and its history. Plus, they'll ensure that both beginner riders and more experienced equestrians have a safe and enjoyable experience.
The golden hour lighting on this tour is unsurpassed with stunning displays of reds, oranges, yellows, and purples creating unforgettable visuals. Keep your eyes open for glimpses of the magnificent flora and fauna as well as the wildlife that inhabits the North Shore. Once we reach our final destination overlooking the shoreline, listen to the waves crashing against the rocks as you revel in this moment of peace and tranquility. Don't forget to snap some photos of these breathtaking views as a memento from your amazing evening!
Price & Availability
1.5 Hours Sunset Horseback Ride From Waialua
Group Ride

Adult/Child (Age 8 & over)

$

148.00
What's Included
Expert guides
Trained, beginner-friendly horses
1.5-hour horseback ride
Departure & Return
Please arrive 30 minutes prior to the tour to check-in. Tours begin at 5 pm and return at 6:30 pm.
Cancellation Policy
Customers will receive a full refund or credit with 72 hours' notice of cancellation. Customers will also receive a full refund or credit in case of operator cancellation due to weather or other unforeseen circumstances. Contact us by phone to cancel or inquire about a cancellation. No-shows will be charged the full price.
Frequently Asked Questions
Long pants and close-toed shoes are recommended, but there is no required dress code.

Will we get to ride on the beach?

Most definitely! That's one of the elements that makes this tour so magical.

Are there any age restrictions?

Yes. Guests must be at least 8 years old to participate.