Learn To Play Polo On The Famous North Shore
Hawaii Polo Riding Lesson Features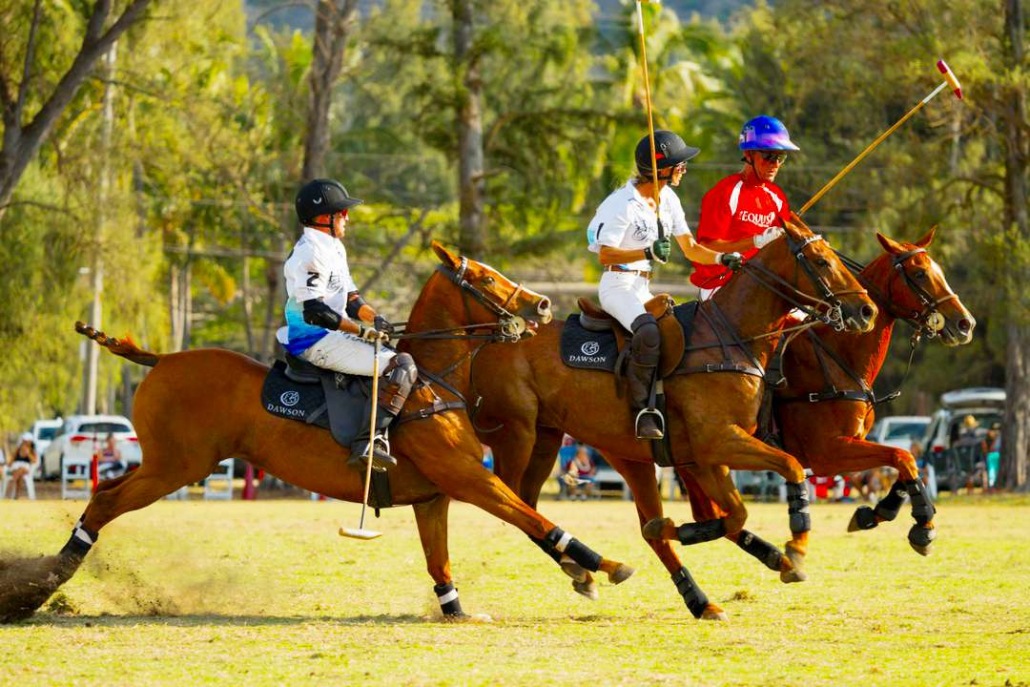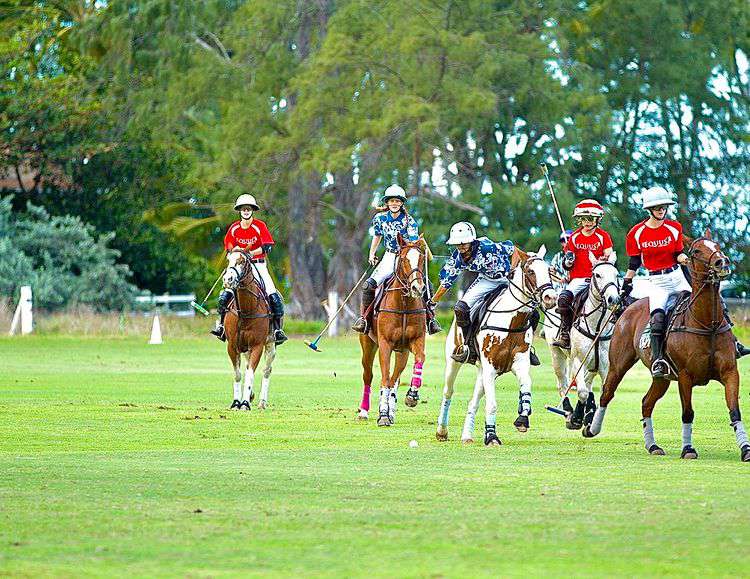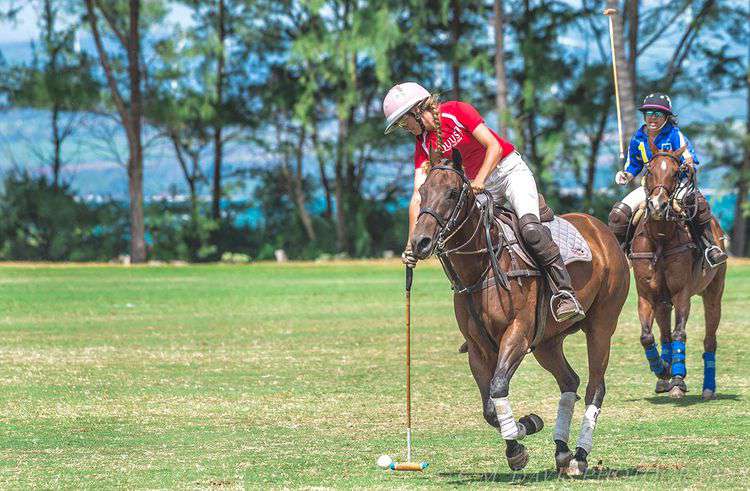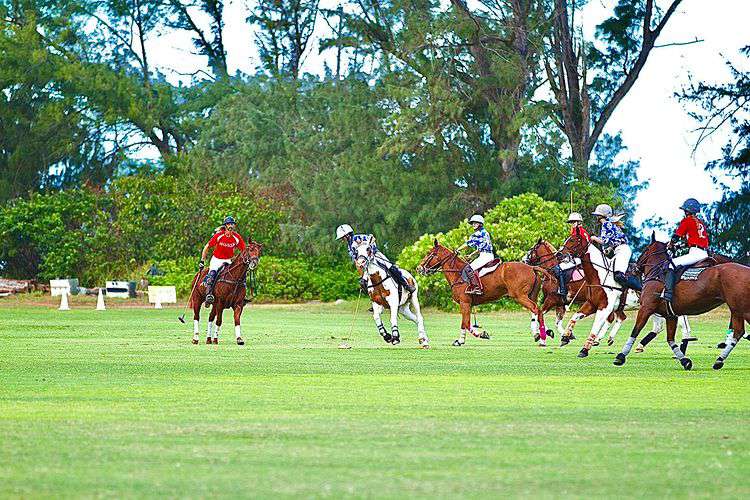 Polo is an ancient and exciting sport, traditionally played on horseback. Players use mallets to hit a small, hard ball toward a goal and score points. Polo originated in Iran over 2,000 years ago; it eventually spread throughout the Middle East and Asia, as well as Europe and the United States. The modern game of polo was formalized in 1874 within England's Royal Military Academy at Sandhurst and has since become popular around the world.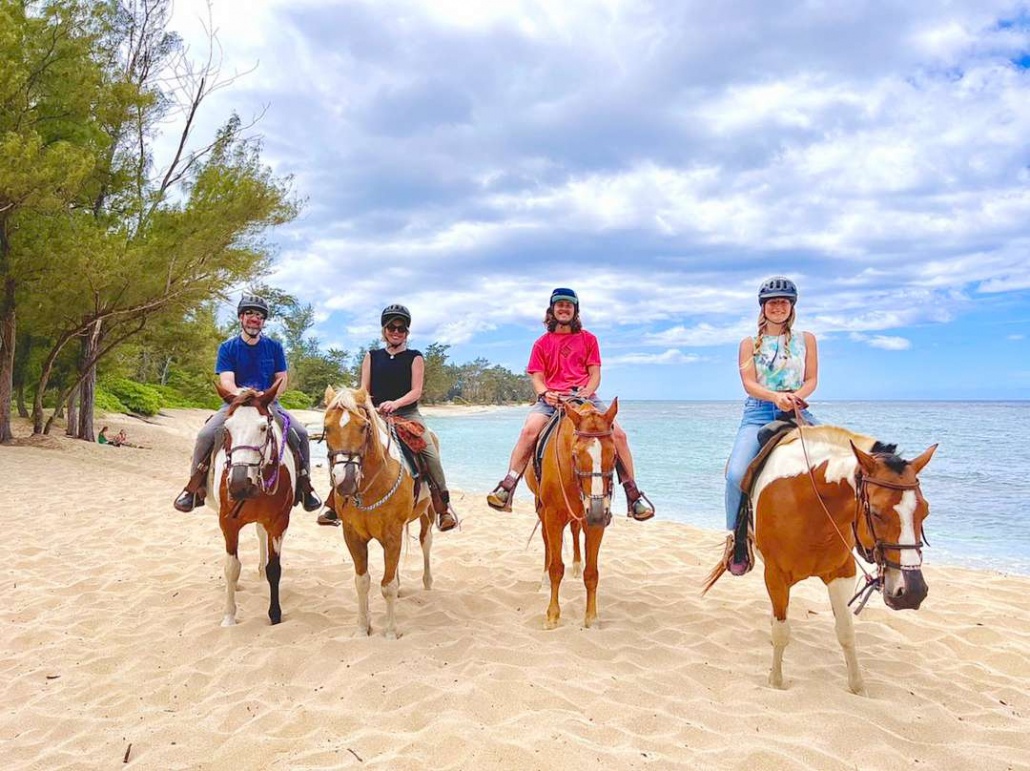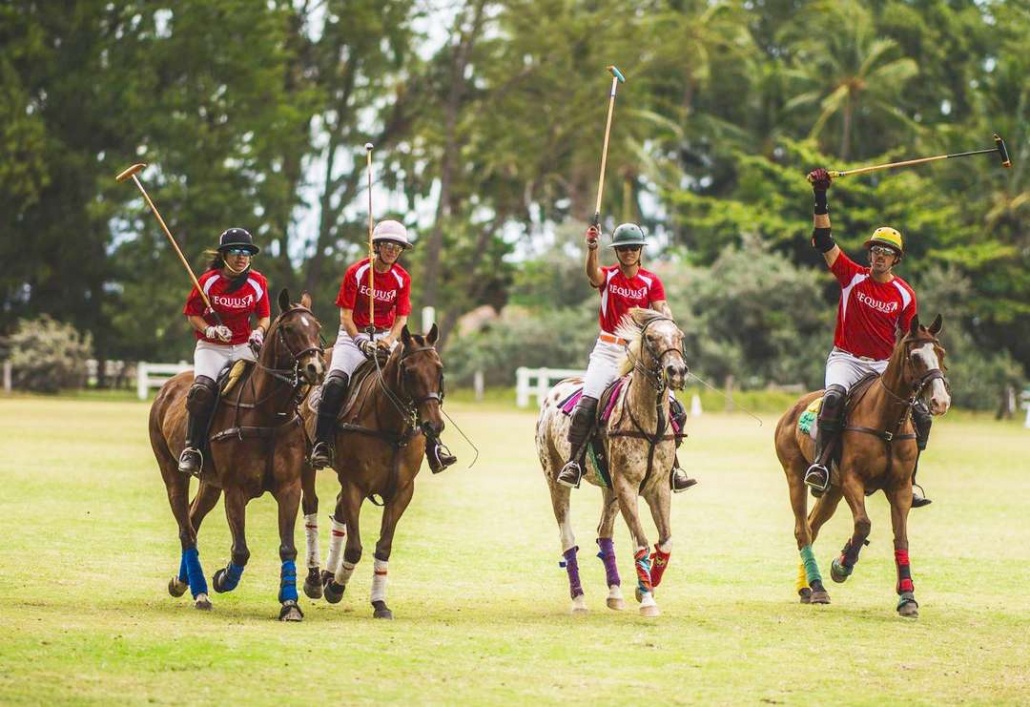 Polo has been a beloved sport in Hawaii for many years. It was first brought to the islands by British Navy officers, who taught it to native Hawaiians. Over time, polo evolved into an important part of Hawaiian culture and became a popular spectator sport among locals and visitors alike. Today, numerous polo clubs are located throughout the islands, offering players of all skill levels the chance to experience this exhilarating game. From thrilling tournaments featuring world-class riders and horses to low-key matches on local fields, there is something for everyone when it comes to Hawaii's rich history of polo.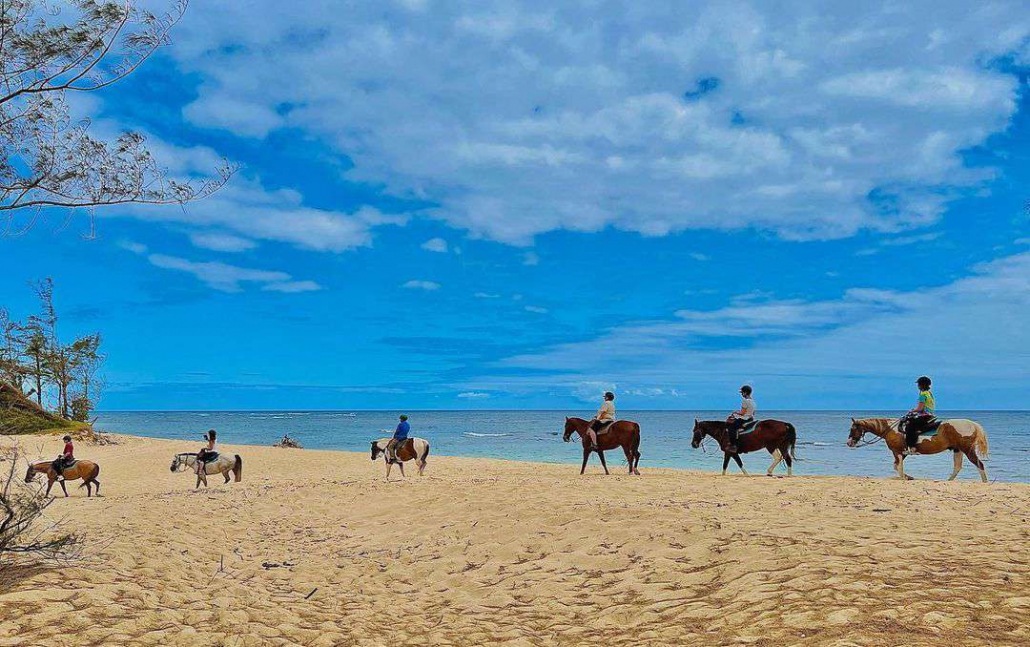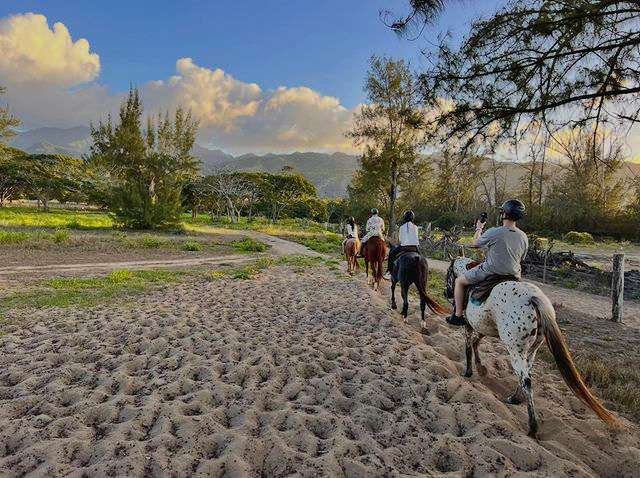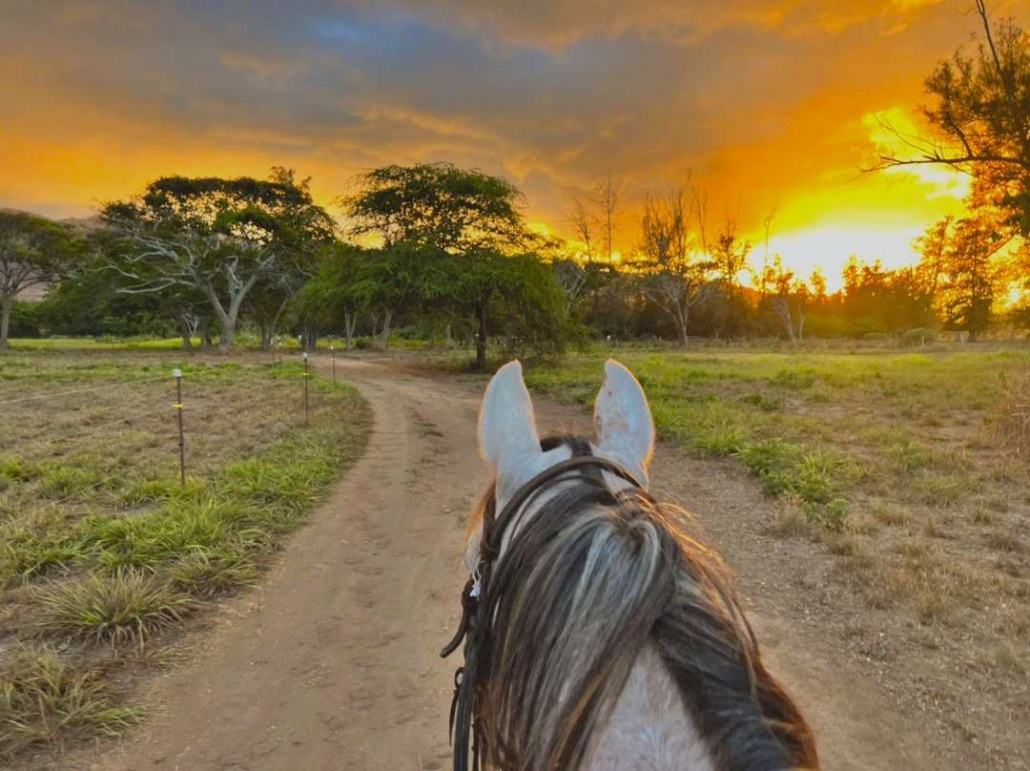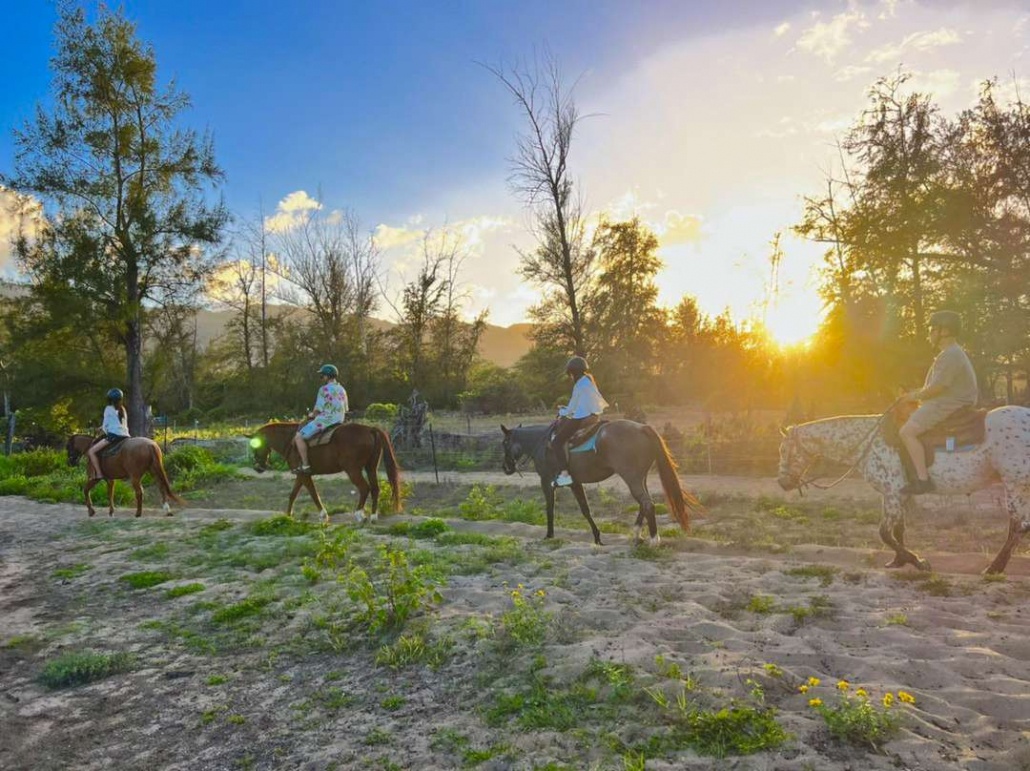 Oahu's North Shore is world-renowned for its stunning beauty and surf breaks. Located on the northern tip of the island, this area offers an abundance of outdoor activities such as kayaking, snorkeling, stand-up paddle boarding, and of course, polo. There are also plenty of opportunities to relax on white sandy beaches or explore lush tropical rainforests. With its laid-back atmosphere and breathtaking scenery, it's no wonder why Oahu's North Shore is a popular destination for tourists looking to get away from it all. Whether you're looking for adventure or a peaceful escape from everyday life, Oahu's North Shore has something for everyone.
Hawaii Polo Riding Lesson Tour Details
Highlights
Learn how to play polo

Have fun in a positive environment

Beginners are welcomed

Ride on seasoned polo ponies
Hear from experienced riders

1-hour lessons

Flexible weekly time slots

Enjoy the beautiful North Shore scenery
Descriptions
On Oahu's North Shore, you can experience the thrill of polo like never before. With stunning views of the ocean and lush mountain ranges all around you, it will feel like you have been transported to the late 19th century when this sport was introduced to Hawaii. Our lessons are perfect for beginner and experienced riders alike! We'll start off with a brief introduction and overview of the game, then move on to our polo ponies to get you ready for the field. With their patient guidance, you'll learn the basics of mounting and riding, as well as how to control your pony and hit the ball. Once you have mastered these skills, it's time to play! Our experienced instructors will be on hand to guide you through the game, and no matter what your level of experience is, you'll be able to enjoy a fun and exciting afternoon.
Price & Availability
1-Hour Oahu Circle Island Tour From Kahului Airport On Maui
Adults

$

128.00
Children (8 And Up)

$

128.00
Tours are available every Tuesday, Thursday, and Saturday afternoon at 4 pm.
What's Included
All riding equipment.
A 1-hour long lesson with an experienced coach.
Cancellation Policy
Any request for a refund 72 hours or more prior to the start of the tour or activity is honored with a full refund.
No refunds are issued for any cancellations inside the 72-hour period, prior to the start of your tour. There is no refund for no-shows. There is no charge for date change or tour change based on tour availability outside of the 72-hour cancellation period.
Frequently Asked Questions
What is the maximum weight limit for the horses?

The maximum weight limit is 230 lbs.

How long are the lessons?

Each lesson is 1-hour long. If you are interested in taking additional lessons and further increasing your skills in the game, you may want to consider purchasing a lesson pack.

Are there any age restrictions?

For safety reasons, we ask that guests be at least 8 years old to participate.