An unforgettable 45-minute journey aboard an Atlantis 48-passenger submarine, as featured in National Geographic television specials, where guests explore a 25-acre natural coral reef and its marine inhabitants! The Atlantis submarine dive is one of the most popular tours in Kona.
A new adventure awaits you at depths up to 100 feet! Enjoy the view in air-conditioned comfort and safety. Guests will discover an 18,000-year-old, 25-acre fringing coral reef, which boasts a vibrant ecosystem. Passengers view coral formations and tropical fish. Advanced reservations for this tour are highly recommended.
Atlantis Submarine Dive Tour Details
Highlights
See Coral and Colorful Tropical Fish

1 Hour Underwater Exploration
Departs from Kailua-Kona Pier

Headset Narration Available in Other Languages
Tour Description
Begin your undersea adventure at check-in at our office across from the Kailua-Kona Pier at least 30 minutes prior to departure. We will then take you to our boat which will shuttle you out to the waiting submarine.
For a full 45 minutes, you are submerged beneath the waves along the Kona coastline. Reaching depths of almost 100ʻ, we can see the rich coral and abundant marine life that makes a 25-acre coral reef itʻs home.
Our 48-person sub comes with audio narration in a lot of different languages so everyone can listen and learn as we glide past various underwater features. Go in a sub and be amazed today.
Activity & Event Itinerary
Check in at the Atlantis Ticketing office 30 minutes prior to tour time
Board the Malama Kai shuttle boat for transfer to our submarine.
Begin your undersea adventure!
Return to the shuttle for transfer back to the pier
Total 1-hour tour with 45 minutes submerged in the submarine.
Price & Availability
48-Passenger Submarine Ride From Kailua-Kona Pier
Adult

$

134.00
Child

$

58.00
This tour operates daily except Sunday and Monday with scheduled departure times at 10:00 am, 11:30 am, 1:00 pm and 2:30 pm.
Special Instructions
Children MUST be a minimum of 36″ in height to ride the submarine. Each guest is required to independently navigate a nearly vertical 10-step ladder into and out of the submarine. Food and beverages will not be provided on this tour.
All tours are in English. Headset providing narrations in Japanese, Korean, Mandarin and Spanish are available upon request at no additional cost.
Cancellation Policy
In the event of cancellation or request change to your reservation, please note the following. Most Hawaii Tours & Activities originating from Oahu, there is no charge for date change or tour change based on tour availability.
No refunds issued for any tours within the 72 hour period, prior to the start of your tour.
Hawaii Submarine Dive Tour Features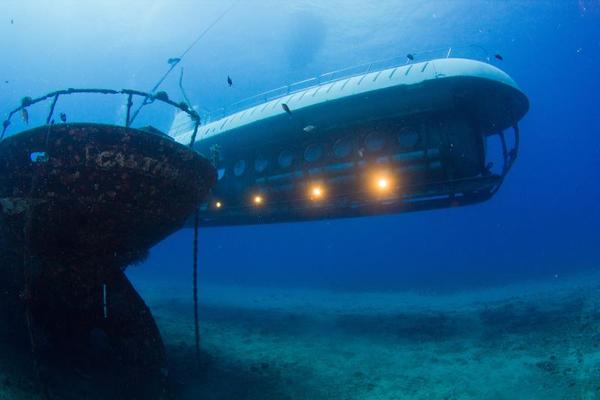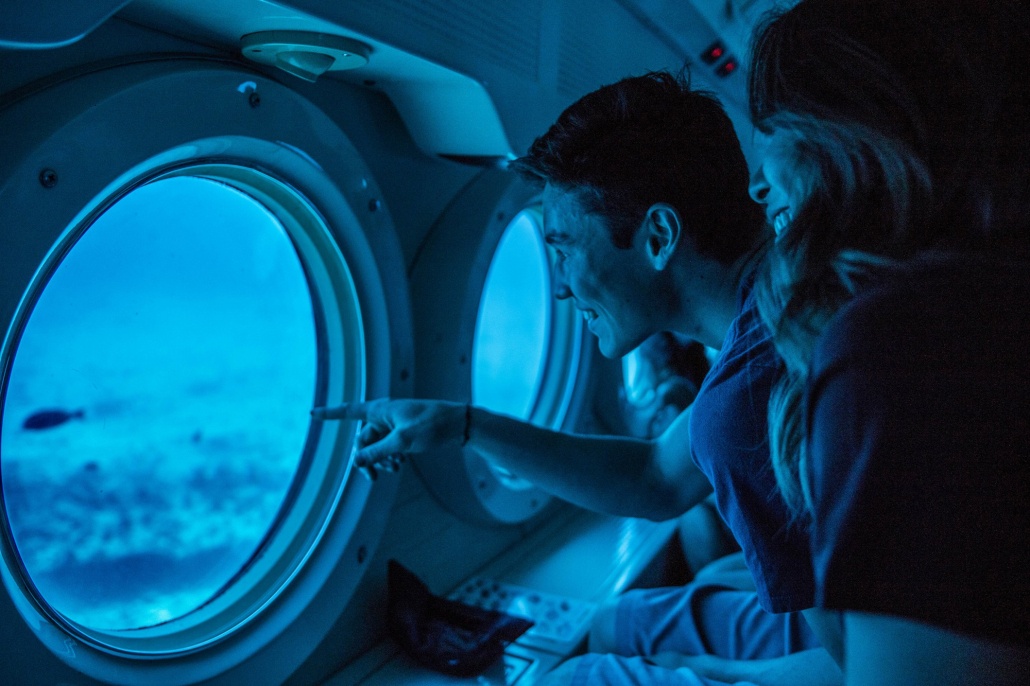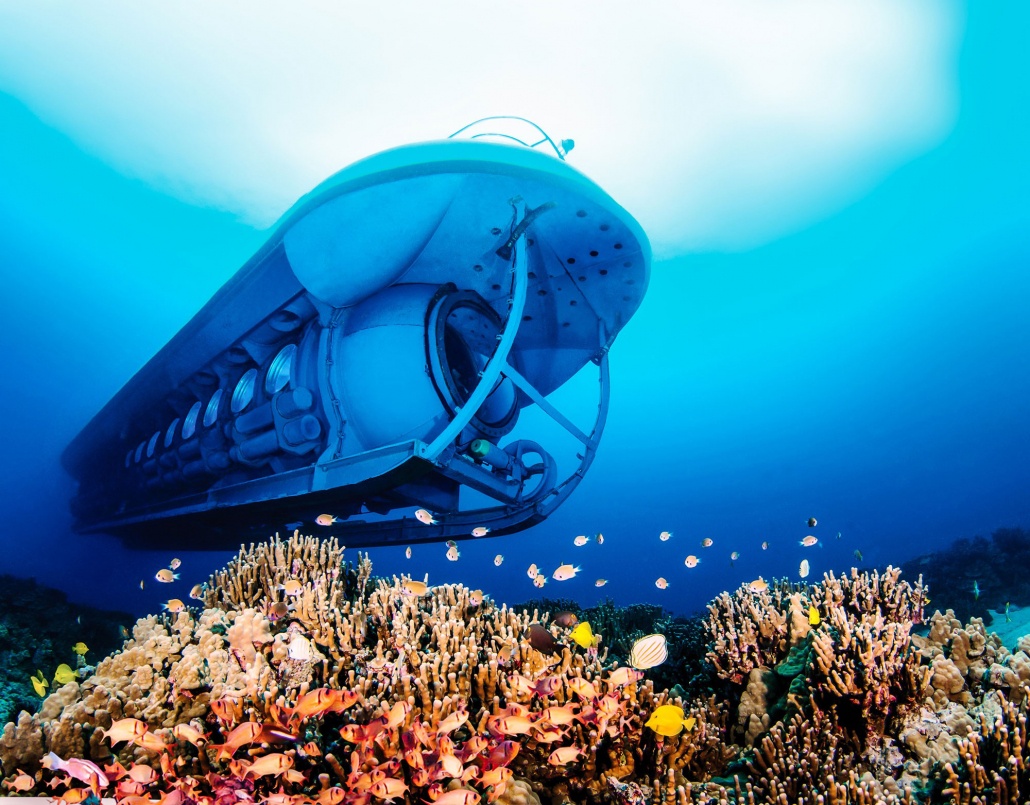 Allow our Submarines to show you the other 96% of Kona you can't see any other way. Treat yourself to Kona's most beautiful and captivating scenery, habitats, and isolated treasures. You'll descend 100 feet into another version of paradise — one hidden even from the people of Hawaii for centuries. Atlantis Kona offers a journey aboard a 48-passenger submarine.
Frequently Asked Questions
How long does the tour last?

Approximately 1 hour

What days do you operate?

Daily from 9 am to 4 pm

Where is Atlantis Submarine located in Kona?

75-5660 Palani Rd, #304 Kailua-Kona, Hawaii 96740

Children must be at least 3 years old and 36" tall to ride on the submarine.

The safety equipment onboard the submarine has a minimum height requirement of 3 feet tall. Getting into and out of the submarine requires you to enter and exit through a hatch and down about 7 rungs of a ladder.

When is the best time to sail? Morning or Afternoon?

Due to the depth the sub travels around at (submerged around 100 feet) the brighter the light, the more you tend to see. Late morning, when the sun is high and the wind hasnʻt yet kicked up to full strength will normally provide some of the best viewing conditions.