Travel Insurance Plus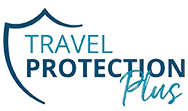 Effective January 1, 2021, all our vacation packages will automatically include Travel Insurance Plus – Full Travel Credit Insurance in all our Hawaii Vacation Packages.
Full Travel Credit Insurance
Our travelers can relax and travel in confidence. If needed travelers can cancel their trip for any reason and we will reschedule your trip with no cancellation fees for air, hotel, tours, and activities that you book with us.
Any additional charges will be due to price differential in seasonal changes during high season, specifically rebooking to summer months and holidays. Simply call us at 808-379-3701 or contact your 24/7 Local Concierge that assisted with your Hawaii vacation package. Guests can reschedule up to 48 hours prior to departure.
Full Cash Refund Insurance
Unlike the Full Travel Credit Insurance, the Full Cash Refund is a refund to the customer's credit card of the full amount of their tour vacation purchase minus the cost of the insurance. The cost per person is listed below.
Vacation Packages of 4 Nights or less is $200 per person
Vacation Packages of 5 to 7 Nights is $250 per person
Vacation Packages of 8 Nights or more is $300 per person
Once the cancellation is initiated by the guest through their local concierge agent, the agent will then follow up with each vendor from the airline company, to local Hawaii hotels, transportation providers, and transfer companies, tour vendors, and any other vendor that provided part of your vacation package to cancel the trip and to refund Hawaii Tours and Activities LLC (HTA) the owner of HawaiiTours.com and once refund are received by HTA, HTA will then issue a credit to the guests original form of payment. Please note the refund process may take up to 2 to 3 billing cycles to show up on your credit card. The Airlines and Hotels generally take a little longer to process refunds and issue a credit back to HTA. The guest is issued a refund once all refunds have been received by HTA.
For more information call or email your 24/7 Hawaii expert concierge at 808-379-3701 or [email protected].