The Best Kauai Private Tours
Private Tours to Maximize Your Kauai Adventure!
Immerse yourself in the beauty of Kauai and explore its breathtaking landscapes with a private tour! From magnificent waterfalls to stunning Napali Cliffs, there are endless possibilities for adventure. Test your limits on an exciting hike through Waimea Canyon, journey Kauai Coastline or experience the bird's eye view of the island in a private helicopter charter. With expert guides at your side, you can tailor-make each outing to match your interests and skill level – maximizing every moment spent learning about all that beautiful island has to offer.
Discover Kauai at your own pace – whether you're seeking adventure, relaxation, or a little bit of both, our private tours will ensure that you have an unforgettable experience.
Best Kauai Private Tours Sites
On our Kauai Private Tours, we offer many options and places where you can satisfy your eyes with stunning landscapes.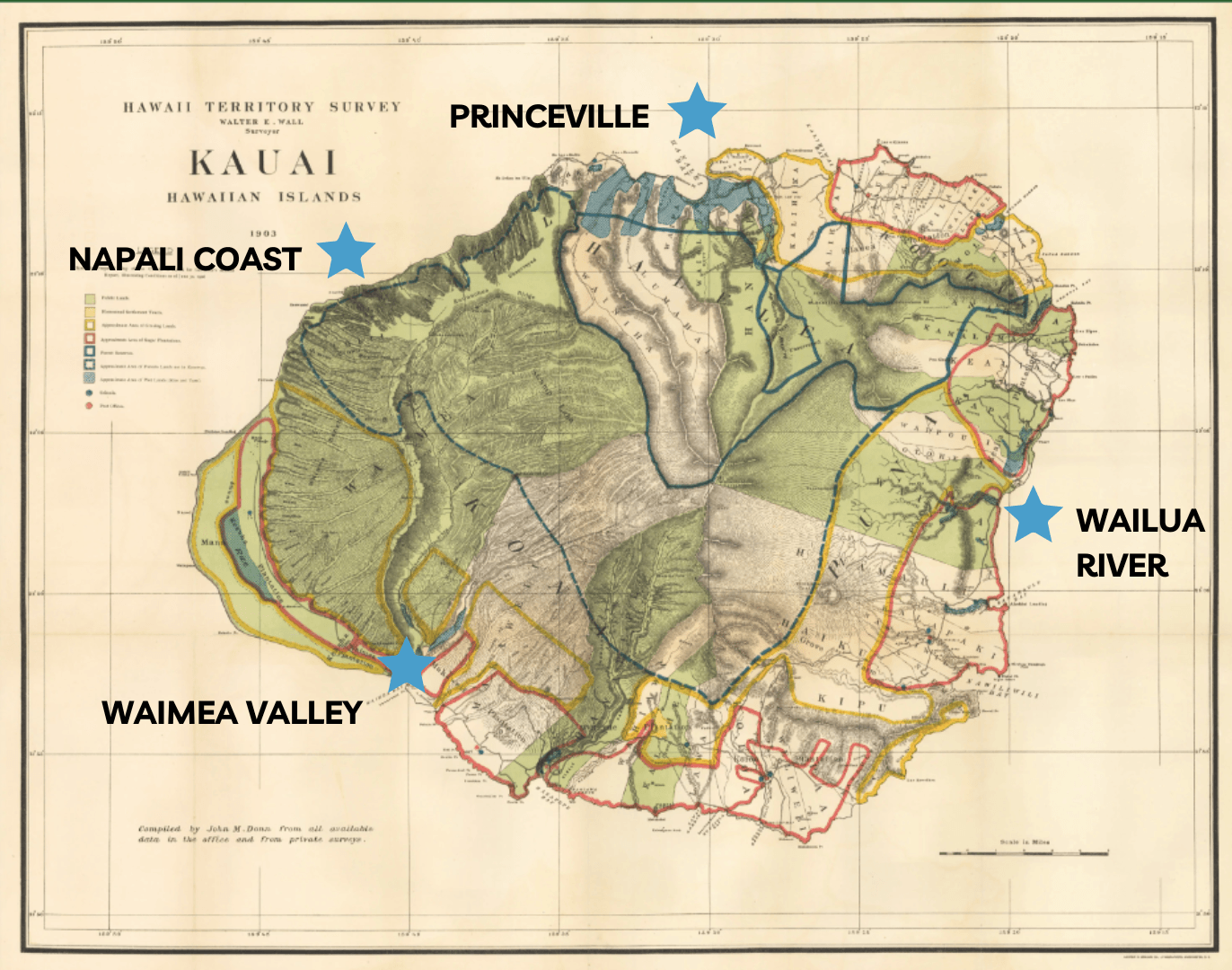 What should I expect on a Kauai private tour?
A Kauai private tour is a great choice if you're looking to experience the beauty of the island in an intimate setting.
Personalized attention and exclusive access to stunning views.
Expert guide to help plan your adventure and provide local insight.
Options for hiking, helicopter tours, and other adventures.
Immersive experience of Kauai's beauty and culture.
What should I bring with me on a Kauai private tour?
The items you need to bring depend on the activities you choose. Here are some of our suggestions:
Comfortable and sturdy shoes suitable for hiking or walking.
Lightweight and breathable clothing, preferably moisture-wicking.
Sunscreen with a high SPF and a hat to protect yourself from the sun.
Insect repellent, especially for tours in wooded areas.
A refillable water bottle to stay hydrated.
Camera or smartphone to capture beautiful scenery and memories.
Snacks or light refreshments, depending on the length of your tour.
Any necessary medications or medical supplies you may need.
Cash or credit card for any additional expenses or souvenirs during the tour.
Who should choose Kauai private tours?
Those who should choose private tour are:
Anyone who wants a personalized and exclusive experience of Kauai..
Couples who want a romantic getaway or honeymoon adventure.
Families with children who want to explore the island in a more flexible and customized way.
Small groups of friends who want to have an adventure together without the crowds of larger tours.
Solo travelers who want to make the most of their time on the island and have a tailored experience.