Come to the Hale Hoaloha Lūʻau and enjoy a beautiful celebration of the land area known as Kalāhuipuaʻa. Join us in this picturesque location and indulge in local favorites such as lomi lomi salmon, ahi poke, huli huli style chicken, and kiawe broiled steak. Watch an imu ceremony in the morning and then come back in the evening for the uncovering of the underground oven. Don't forget to enjoy the complimentary welcome cocktail, keiki menu, and delicious dessert platters. Enjoy an incredible feast of the islandʻs finest cuisine and take in the beautiful views of Haleakalā, Kohala, Mauna Kea, Mauna Loa, and Hualālai.
Waikoloa, Big Island, Hawaii

Waikoloa, Big Island, Hawaii
Hale Hoaloha Luau At Mauna Lani Features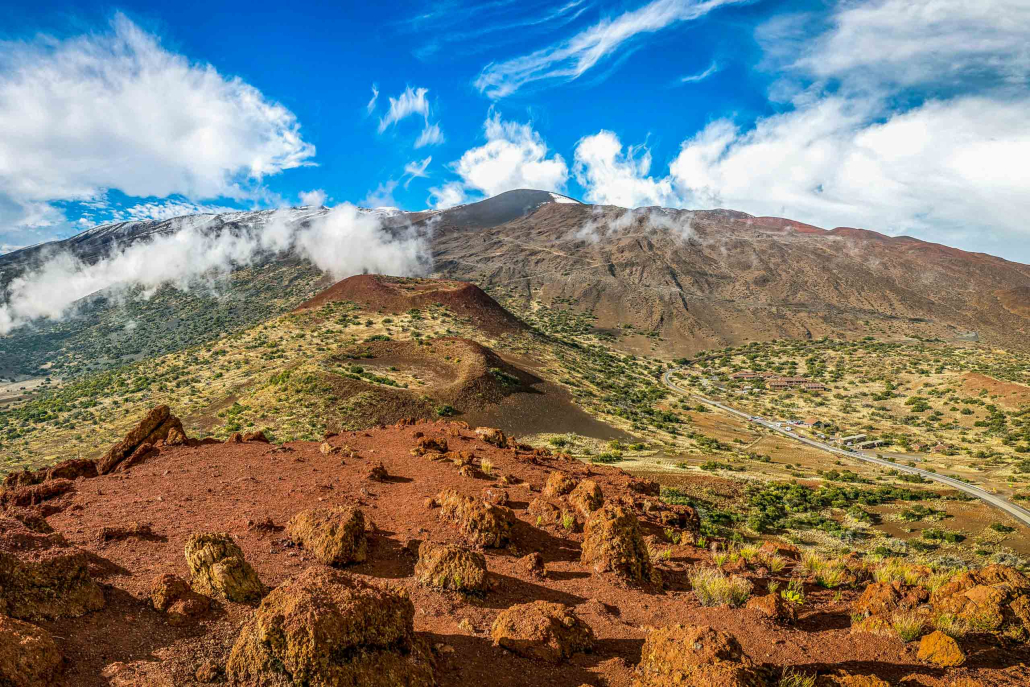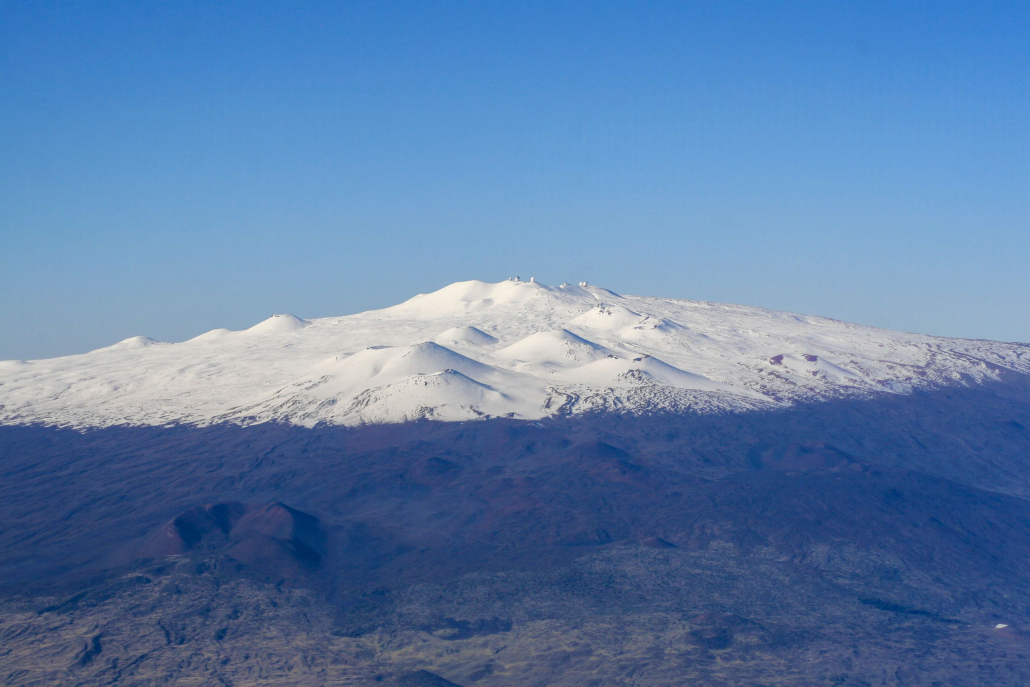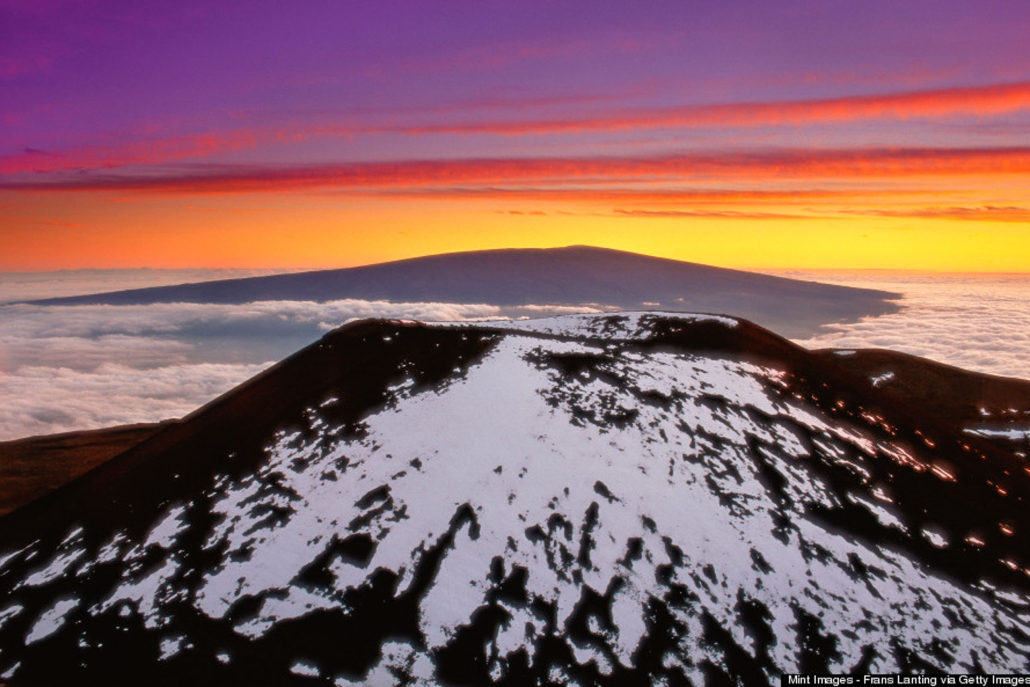 The five awe-inspiring mountains that encircle Kalāhuipuaʻa are a testament to the island's volcanic origins and the powerful forces that shaped its breathtaking landscape. Towering over the island, Haleakalā is an enormous shield volcano on Maui that stands at 10,023 feet above sea level. Kohala, the oldest of the five volcanoes on the Big Island, is an extinct shield volcano that last erupted around 120,000 years ago. Mauna Kea, meaning "White Mountain" in Hawaiian, is a dormant volcano that reaches a staggering 13,803 feet above sea level. As a sacred site for native Hawaiians, Mauna Kea is also home to a collection of world-renowned observatories that peer into the cosmos. Mauna Loa, is another shield volcano on the Big Island and one of the largest volcanoes on Earth. Finally, Hualālai is the youngest and closest volcano to Mauna Lani, having last erupted in 1800-1801. With its soft slopes and picturesque coastline, Hualālai is a prime destination for beachgoers and adventure seekers alike.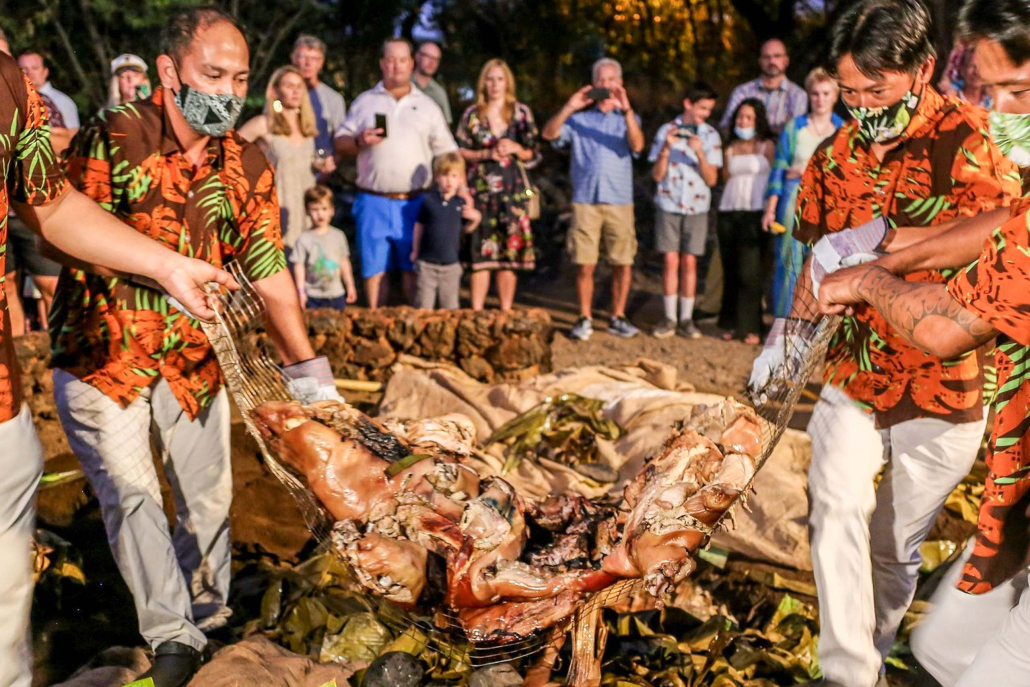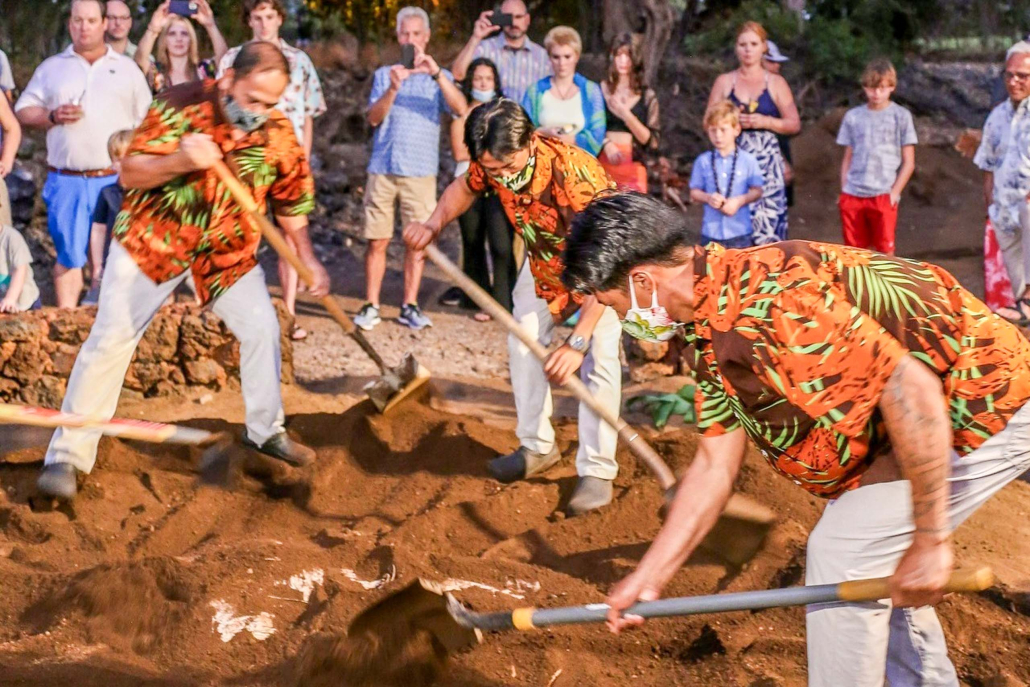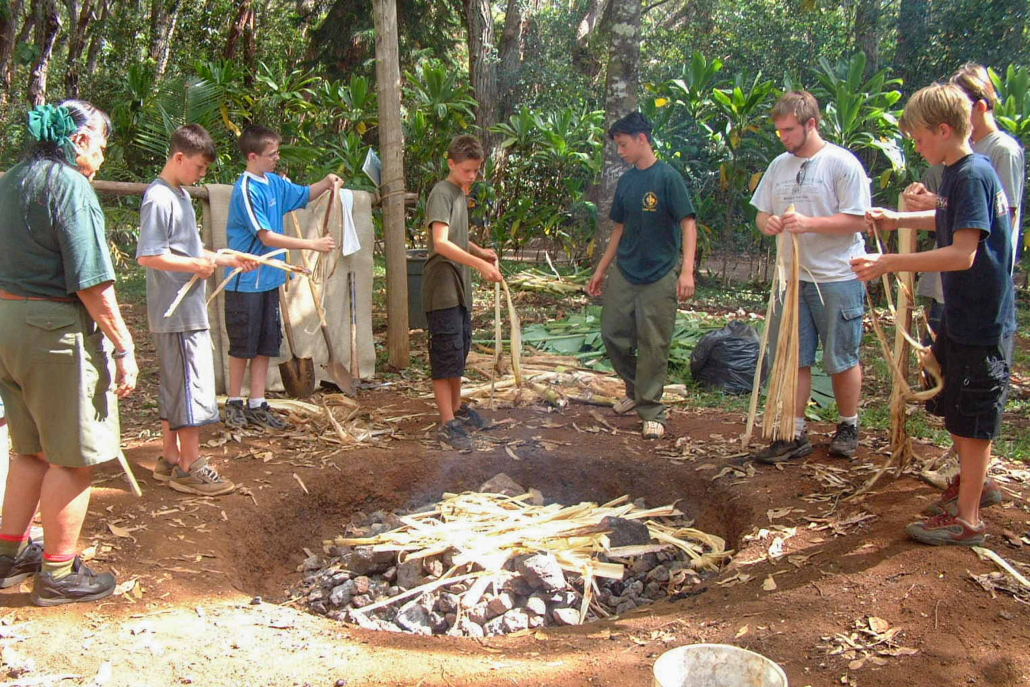 Cooking with a traditional imu, or Hawaiian underground oven, is an incredible culinary experience steeped in rich cultural heritage. This ancient method of cooking involves an expertly engineered pit dug deep into the earth, lined with porous volcanic rocks that retain and conduct heat exceptionally well. Wood, usually from the indigenous kiawe tree, is then set ablaze, heating the rocks until they reach the optimal temperature. Once the fire subsides, a layer of banana leaves and ti plants is laid upon the sizzling stones, creating a natural steaming chamber infused with aromatic plant essences. The food, often including whole pigs, fish, and root vegetables such as taro and sweet potatoes, is carefully wrapped in additional banana leaves and placed atop the aromatic bed, followed by a final layer of leaves and a generous covering of earth to seal in the heat.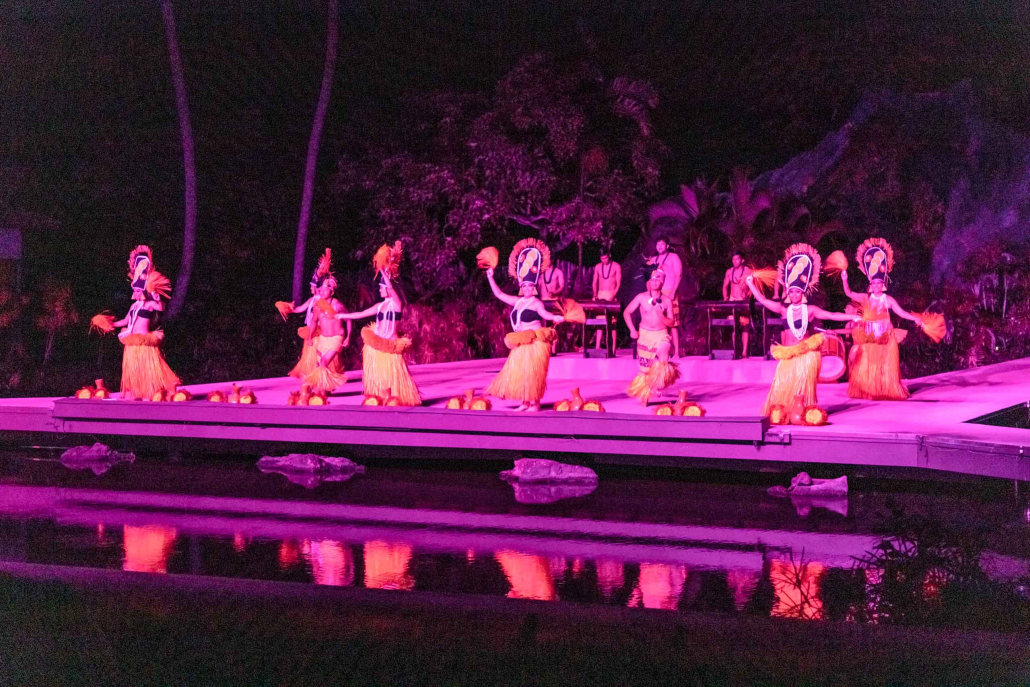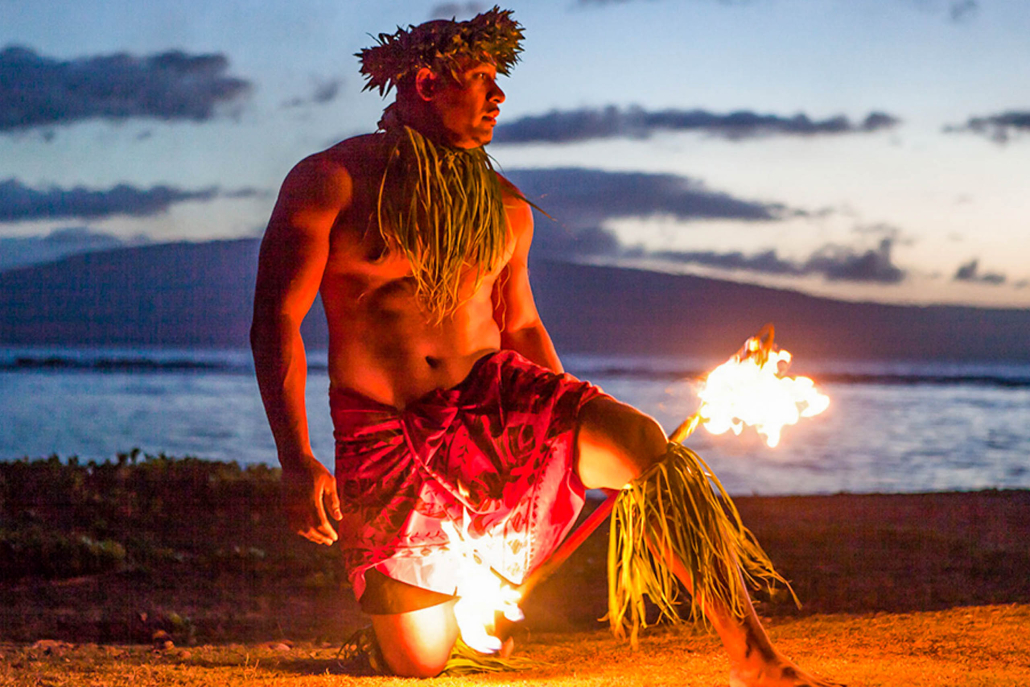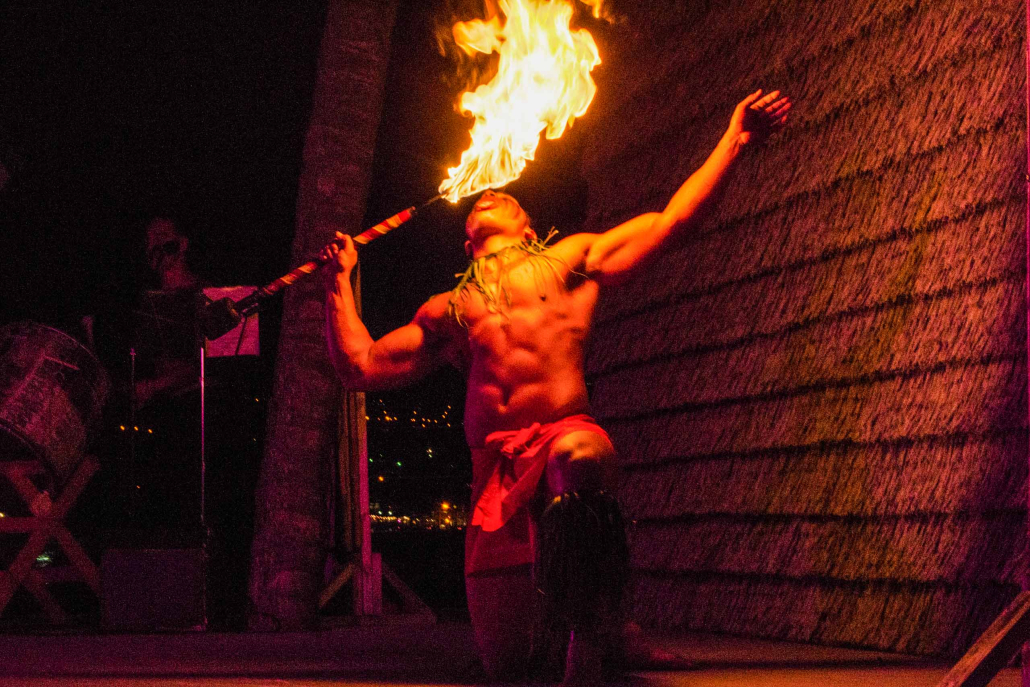 Purchasing premium Ali'i seating at the Hale Hoaloha Lūʻau provides an elevated experience that offers an array of exclusive benefits designed to enrich and enhance your evening. With priority seating, you'll enjoy prime views of the enchanting hula performances, live music, and the fire knife finale, enabling you to fully immerse yourself in the vibrant display of Hawaiian culture. Guests with premium Ali'i seating are also adorned with a beautiful keepsake lei, a timeless symbol of the spirit of aloha that you can cherish long after the event. The inclusion of complimentary wine and a welcome cocktail adds an element of indulgence to your experience. Moreover, the premium package includes a printed photo per booking, capturing the essence of your unforgettable evening amidst the stunning backdrop of Kalāhuipuaʻa. By selecting premium Ali'i seating, you not only ensure a truly immersive and memorable experience but also honor and support the preservation of the rich cultural heritage that makes this captivating land so uniquely enchanting.
Hale Hoaloha Luau At Mauna Lani Details
Highlights
Play traditional games on the lawn before dinner

Enjoy a genuine Hawaiian feast featuring local-style cuisine

Listen to live music throughout the evening

Multiple seating options and price points
Family Friendly

Savor a complimentary welcome cocktail and no-host bar

Prepare to be dazzled by amazing dances and live performances

Spend the evening at a truly gorgeous outdoor venue
Description
The Hale Hoaloha Lūʻau is a grand celebration of the enchanting beauty and captivating stories of the land area known as Kalāhuipuaʻa. This mesmerizing land is considered the "piko" (center) of the five majestic mountains of Haleakalā, Kohala, Mauna Kea, Mauna Loa, and Hualālai. The Mauna Lani, Auberge Resorts Collection, nestled in the heart of this awe-inspiring land, holds a special place in the hearts of all who are fortunate enough to witness its unparalleled beauty. Join us every week for an unbelievable feast of the island's finest cuisine, sourced from the fertile land and the boundless sea on Hawaiʻi Island. Our sumptuous menu features beloved local dishes such as lomi lomi salmon, ahi poke, huli huli style chicken, and kiawe broiled steak, all served family-style for an authentic Hawaiian experience.
As you arrive, you will be greeted with a complimentary welcome cocktail, a delightful keiki menu, and delectable dessert platters that will tantalize your taste buds. Preliminary activities include Hawaiian makahiki games played on the lush Hoaloha lawn, where participants can engage in friendly competition and immerse themselves in Hawaii's rich culture. Throughout dinner, guests will be treated to live music and mesmerizing hula performances that capture the essence of Hawaiian hospitality. As the sun sets and torches illuminate the night sky, the enthralling production begins. Held under the blanket of stars on the ʻili kūpono (land area) of Kalāhuipuaʻa, guests are invited to participate in a sacred opening ceremony and blessing.
The celebration continues with intriguing tales of the mighty mountains that envelop us and the fascinating history of Kalāhuipuaʻa. Along the way, you will forge lasting friendships, savor exquisite food, and immerse yourself in the captivating music, hula performances, and a breathtaking fireknife finale. This unforgettable gathering at Mauna Lani will leave you with memories that will last a lifetime.
Price & Availability
Hale Hoaloha Luau At Mauna Lani Ohana Package In Waikoloa
Adults

Ages 13 yrs+

$

231.00
Children

Ages 4-12 yrs

$

105.00
Toddlers

Ages 0-3 yrs

FREE
Hale Hoaloha Luau At Mauna Lani Ali'i Package in Waikoloa
Adults

Ages 13 yrs+

$

283.00
Children

Ages 4-12 yrs

$

131.00
Toddlers

Ages 0-3 yrs

FREE
This luau starts around 5:30 pm and concludes at 8:00 pm.
What's Included
Live entertainment and music
Complimentary welcome cocktail
A delicious feast comprised of local-style dishes
Menu Options
Menu subject to change based on seasonal availability

Grill Stations:
Coffee Rubbed Roast Striploin
Teriyaki Chicken
Roasted Farmers Market Vegetables
Garlic Fried Rice with Bok Choy
Kalua Pork
Sides & Sauces: Guava Hoisin BBQ, Regular BBQ, Finadene Sauce, and Punaluu Taro Rolls
Salads:
Mixed Greens and Shaved Vegetables with a Lilikoi Vinaigrette
Waimea Tomatoes, Basil, Goat Cheese, with a Li Hing Mui Vinaigrette
Molokai Sweet Potato Salad
Raw Bar:
Shoyu Poke
Spicy Poke
Shrimp Cocktail
Sashimi
Tofu Poke
Sides & Toppings: Poi, Lomi Lomi Salmon, Ocean Salad, Crispy Garlic, Furikake, Sambal, Pickled Ginger, Wasabi, Shoyu, Cocktail Sauce, Chef Allan's Hawaiian Chili Pepper Water
Keiki Station:
Chicken Tenders
Mac & Cheese
Jasmine Rice
Crudite
Fruit Salad
Cookies
Sauces: Ketchup, Ranch, & BBQ
Desserts:
Mango Cobbler
Haupia
Sliced Local Fruit
Coffee Cheesecake
Coconut Bread Pudding with Ube Sauce
Beverages:
Complimentary Welcome Cocktails
Open Bar for Ali'i Seating
Unlimited Juice and Soft Drinks
Self-Serve Coffee & Tea Station
Itinerary
5:30 pm – Check-In Begins
*Complimentary welcome cocktail
5:45 pm – Preliminary Activities
6:00 pm – Dinner Service
7:00 pm Hale Hoaloha Performance Begins
*Schedule and events are subject to change.
Cancellation Policy
Any request for a refund 72 hours or more prior to the start of the tour or activity is honored with a full refund.
No refunds are issued for any cancellations inside the 72-hour period, prior to the start of your tour. There is no refund for no-shows. There is no charge for date change or tour change based on tour availability outside of the 72-hour cancellation period.
Frequently Asked Questions
The whole experience lasts 2 - 3 hours.

Are there options for kids food?

Yes, there are a variety of dishes available for keiki five and under.

Is this luau family-friendly?

Absolutely! We welcome families of all sizes.