Join us for a canopy experience like no other. Perched amongst the trees of Halawa, Kohala Zipline's Kohala Canopy Adventure features elevated suspension bridges, soaring tree platforms, and thrilling ziplines. It's a zipline experience you'll never forget.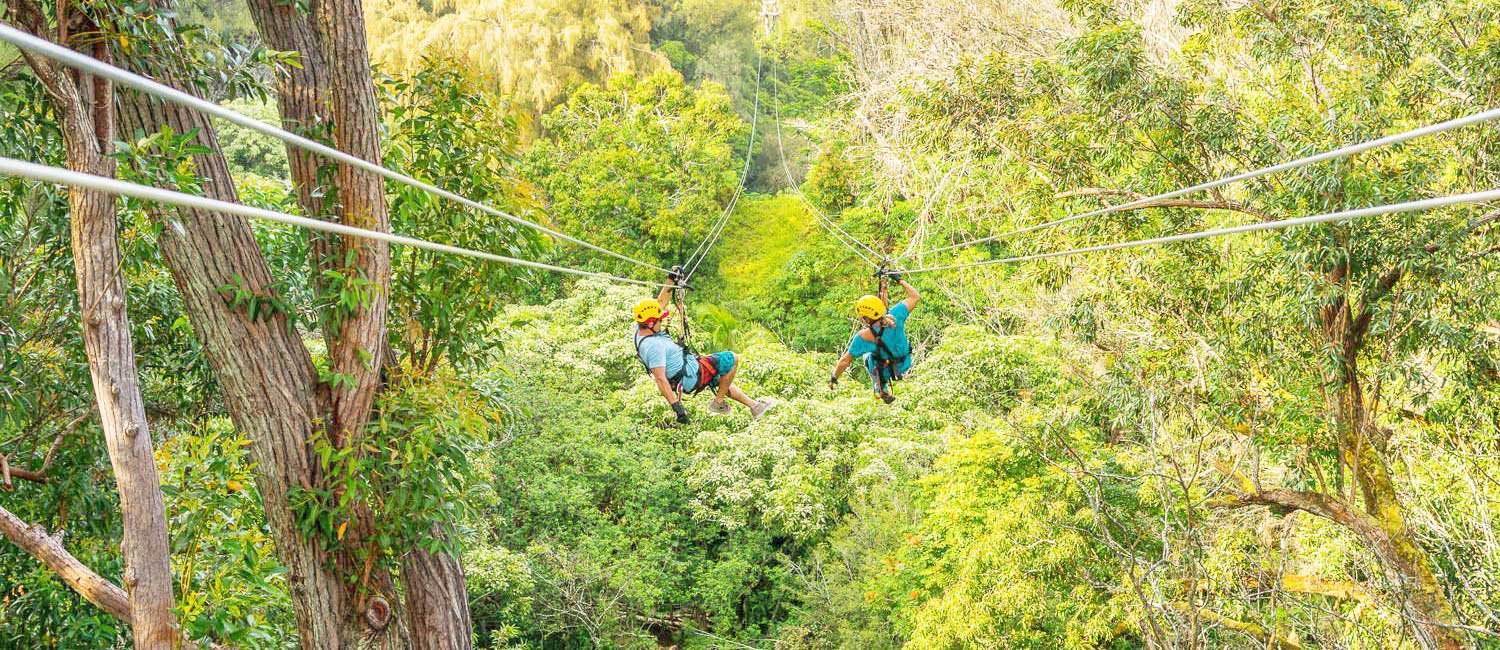 North Kohala Canopy Zipline Adventure Tour Details
Highlights
3 Hour Zipline Adventure

8 Line Canopy Tour

GoPro Rental Available
Rain Wear and Safety Gear Provided

Water and Snacks Included
Zipline Description
Soar from tree-to-tree on this amazing canopy zipline tour. Take 9 different ziplines, rappel down to the ground, and walk across amazing sky-bridges.
Our certified guides take the utmost care of you with personalized service as each tour only contains 4 to 8 guests max. Our zipline course is rated easy but if at any time you have issues, our teams are there to help you down out of our trees, quickly and safely.
This top-rated Kohala tour activity, have you soaring through Halawa Gulch, walking on elevated bridges among and looking out from soaring platforms, an amazing rainforest experience.
Price & Availability
8-Line Canopy Zipline Adventure In Kohala
Adults

(13yrs+), weight 70-270 lbs

$

215.00
Children

(8-12yrs), weight 70-270 lbs

$

190.00
8-Line Canopy Zip & Dip In Kohala
Adults

(13yrs+), weight 70-270 lbs

$

305.00
Children

(8-12yrs), weight 70-270 lbs

$

305.00
Operation: Daily
Tour Time: Approximately 4 hours from start to finish
Special Instructions
Restrictions: Physical – Must weigh between 70 and 270 lbs. Participants will be weighed at check-in. Must be able to walk over uneven terrain and handle one short climb. This tour is not for those with back or neck problems, expectant mothers, or those who are fearful of heights.
Dress Code: Guests must wear closed-toe walking shoes. Pants, capris, or knee-length shorts, and a light sweatshirt or jacket are recommended.
Age: Participants must be 8 years old. Strictly enforced.
Included: Rainwear, water, snack, all safety gear (helmets, gloves & harnesses)
Tour includes a complimentary treat of local macadamia nuts, trail bars, and fruit snack.
Optional GoPro rental available to capture the fun, while guides take pictures for you with our photo system designed specifically for ziplines
Cancellation Policy
Any request for a refund prior to 72 hours is honored with a full cash refund.
In the event of cancellation or request change to your reservation, please note the following. Most Hawaii Tours & Activities originating from Oahu, there is no charge for date change or tour change based on tour availability.
No refunds issued for any tours within the 72 hour period, prior to the start of your tour.
North Kohala Canopy Zipline Adventure Tour Features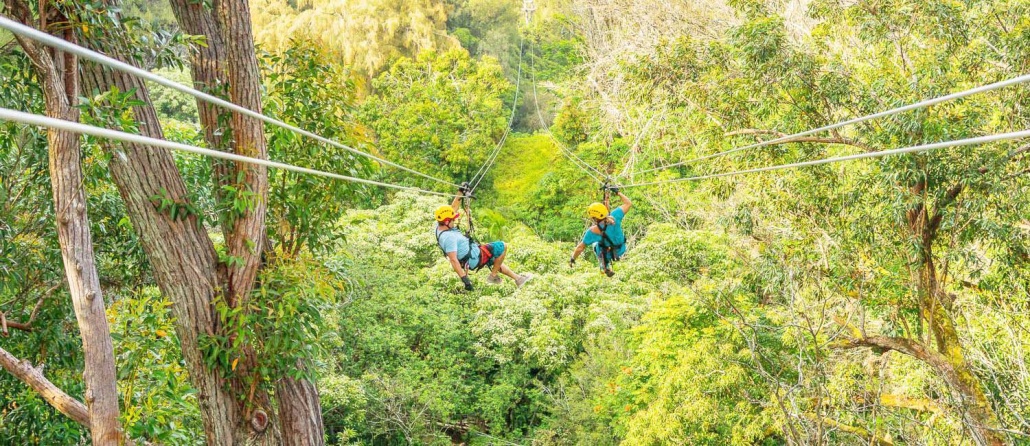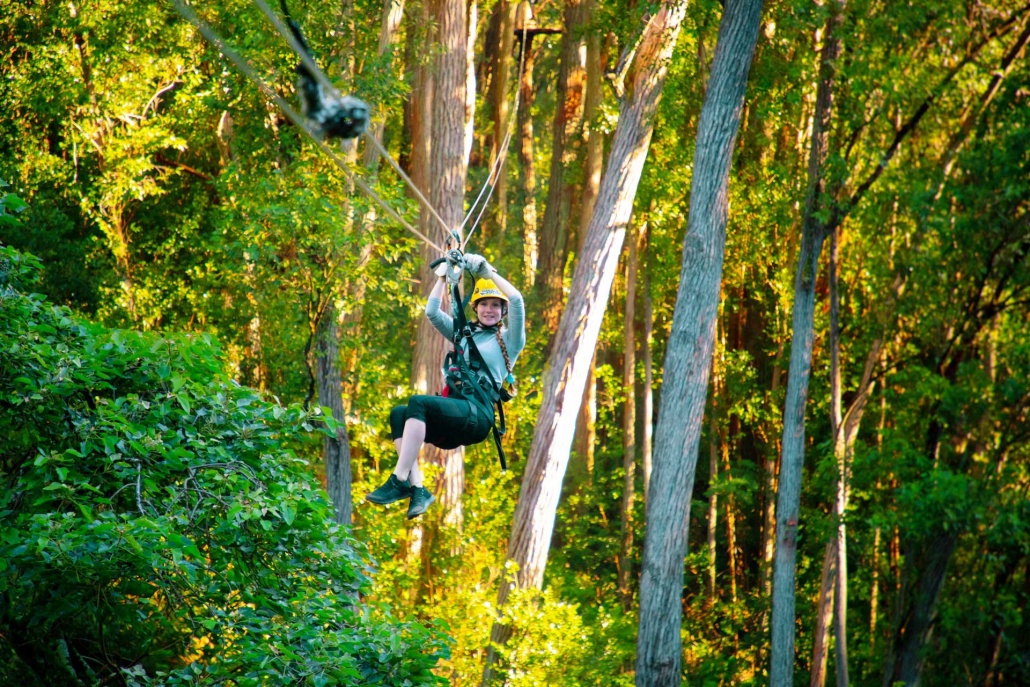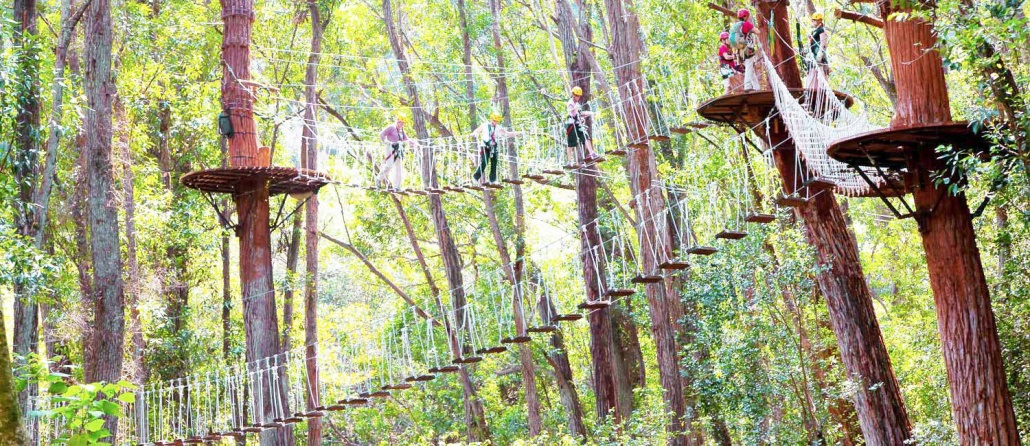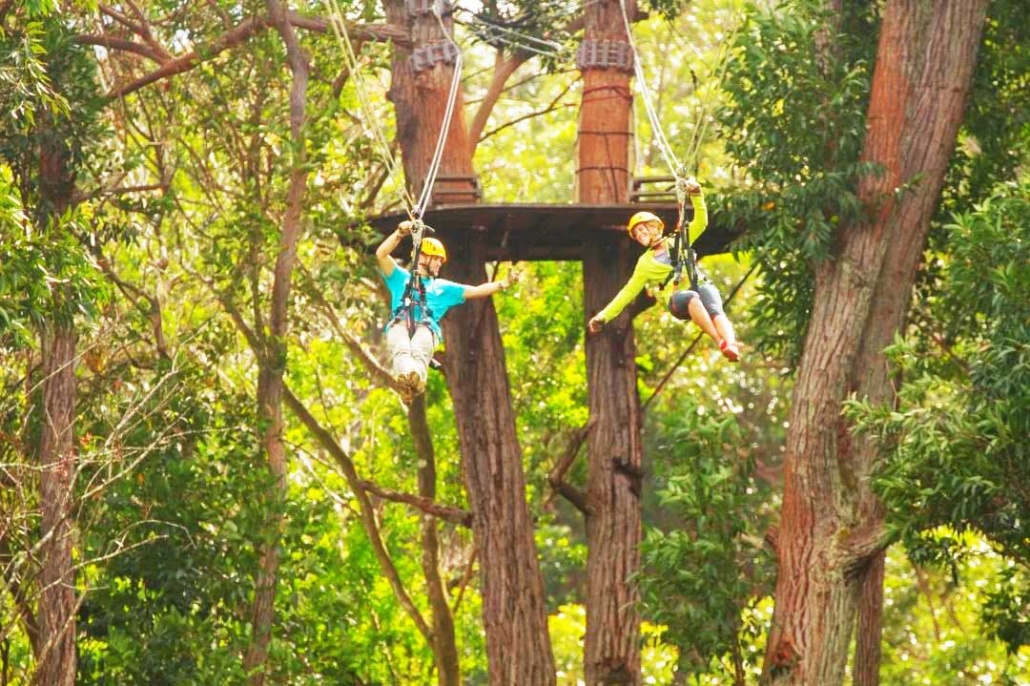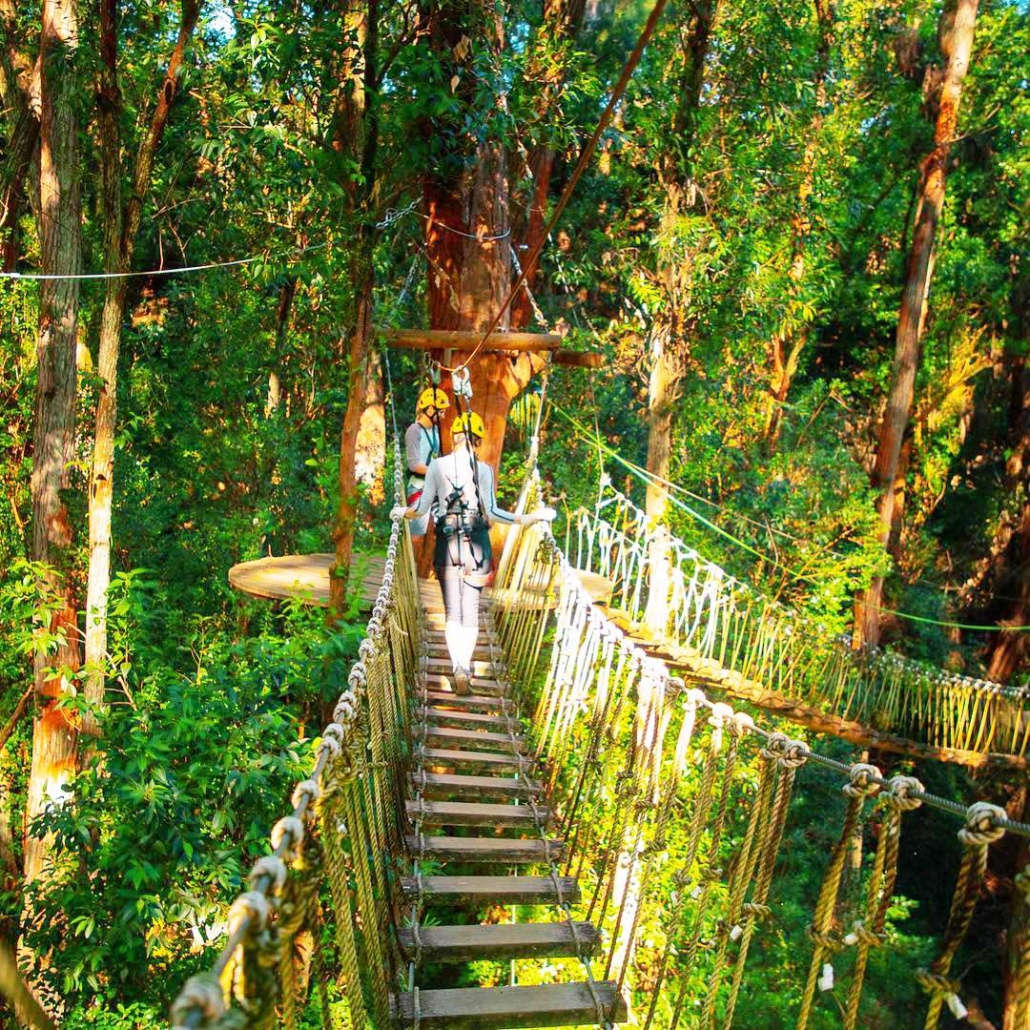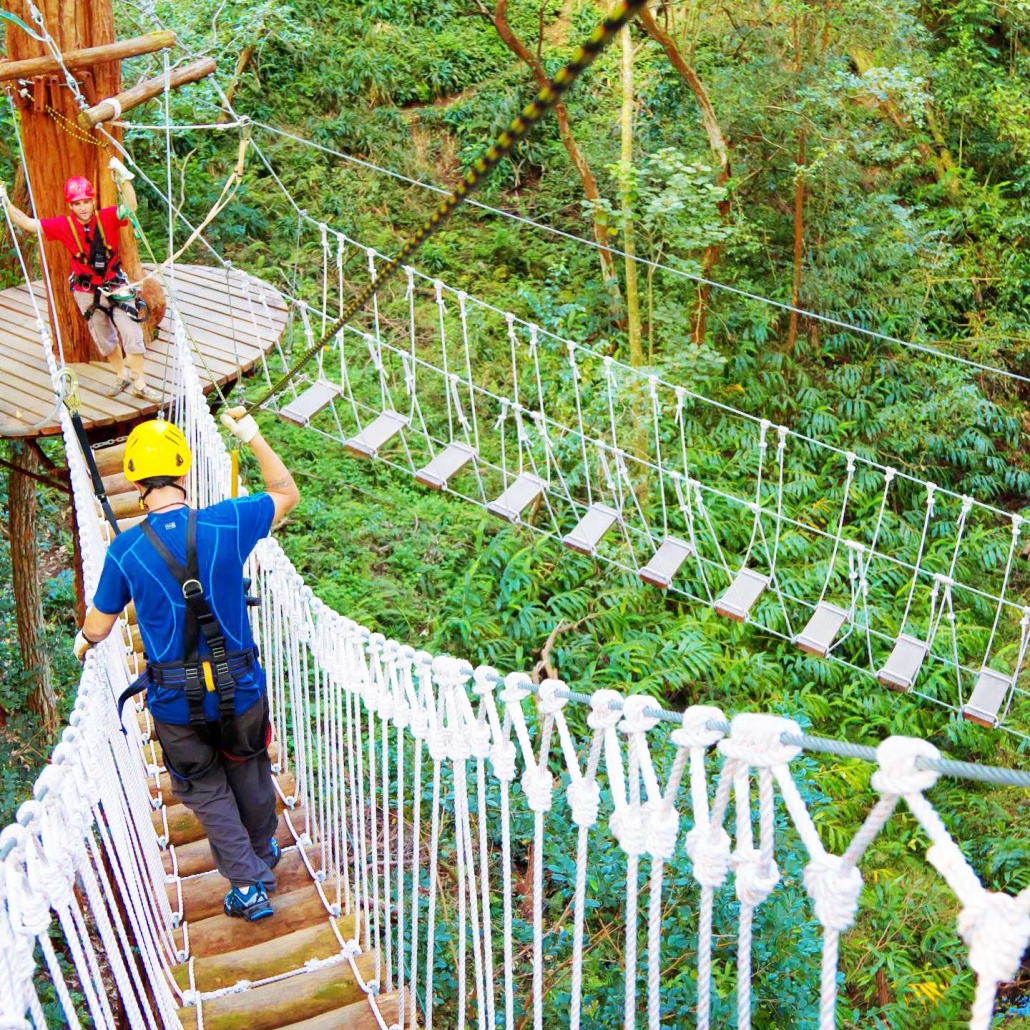 An Unforgettable Experience
From the moment you enter the aerial trekking course, you'll be enthralled by the magic of Kohala. Exclusive features, such as twin WhisperLines and smooth stop braking, ensure your safety and comfort and deliver an experience like no other. Whether you are a real zipline enthusiast or a first time adventure seeker, the Kohala Canopy Adventure will be an unforgettable experience.
Frequently Asked Questions
Are there restrooms on the course?

Yes. They are available about half-way through.

What happens if I decide I don't want to zip anymore? How do I get down?

If you decide the Kohala Canopy Tour is not for you, there are opportunities to exit the course with the help of our guides.

What if I've never zipped before?

We have the best guide-to-guest ratio (1:4) on Hawaii Island. Guides take time to ensure everyone knows how to control their speed and direction, and our guides handle all of the line and element transfers. It's the perfect activity for the experienced zipper or the first-time adventure seeker.

Is there any hiking involved?

We're in the trees about 90% of the time. We do have one short walk up about 25 stairs between lines 5 and 6.