Waikoloa's Best Whale Watch
Picture yourself aboard a high-speed power boat, or a catamaran gliding through the pristine waters of the Kohala Coast, off the shores of Waikoloa. Here, you will have the chance to view some of nature's most majestic creatures - humpback whales! On this morning or afternoon tour, you will be able to observe Hawaii's largest visitors as they frolic in the warm water. Bring binoculars and a camera to capture some images as well as create memories that will last a lifetime.
Waikoloa Whale Watch Tour Features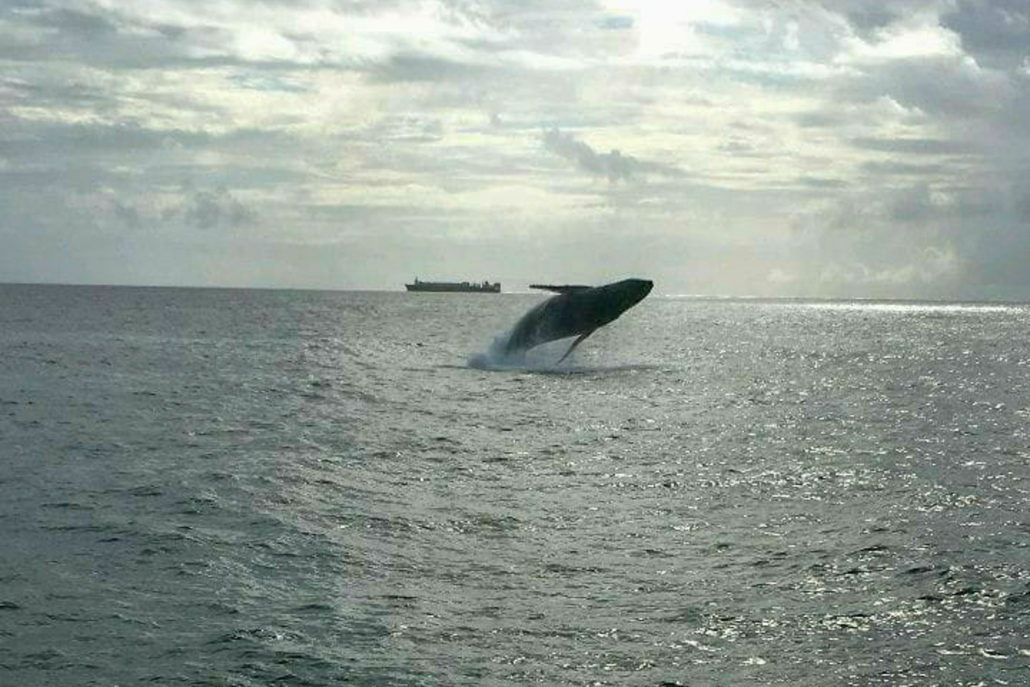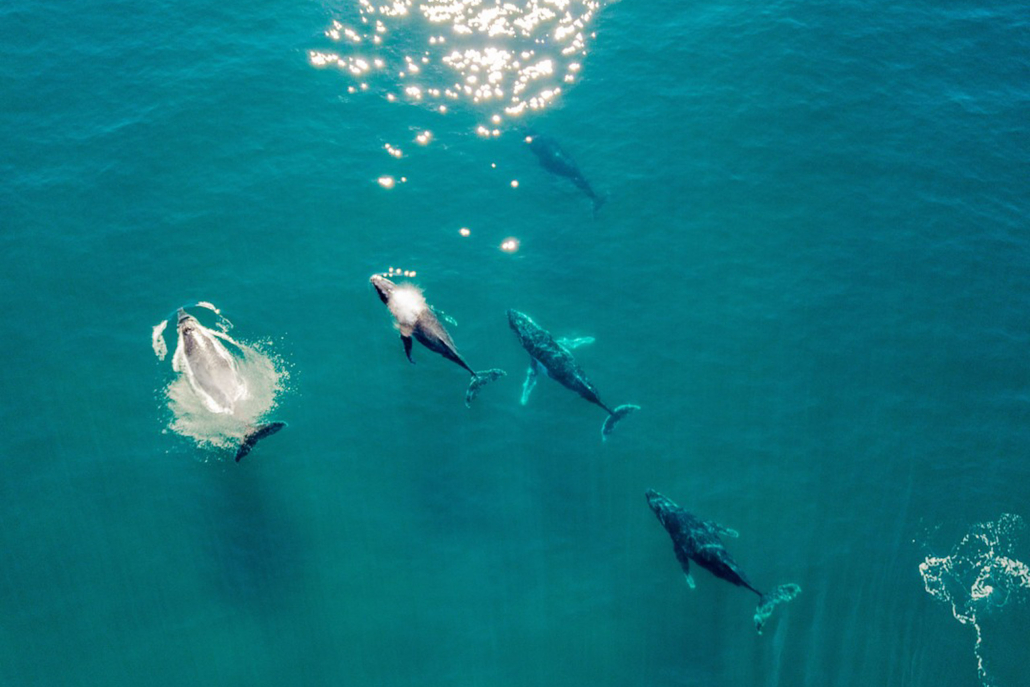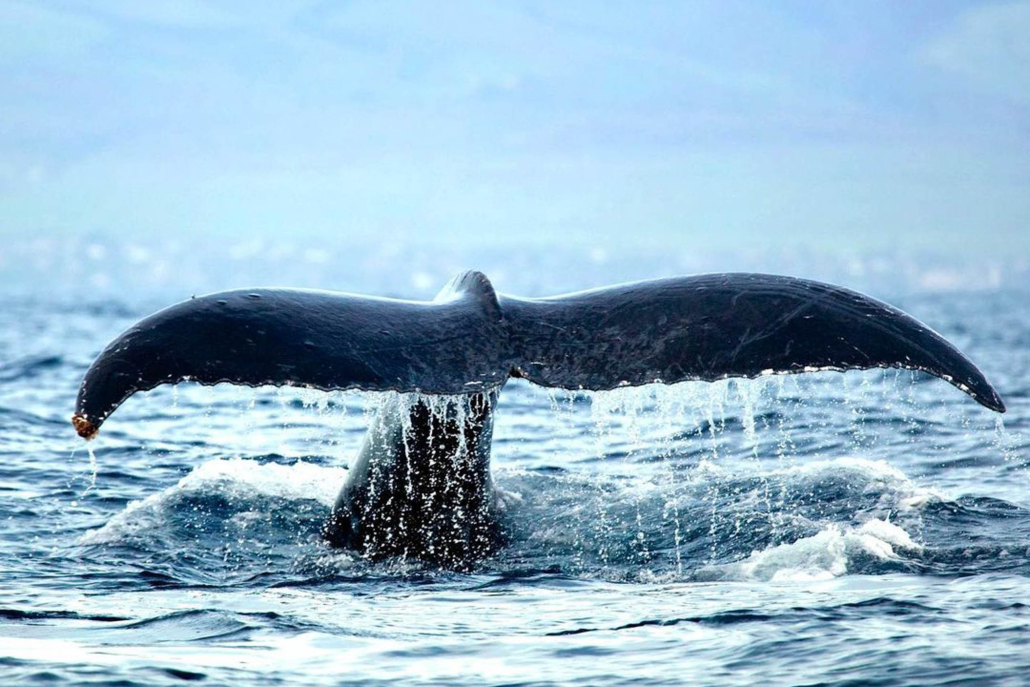 Every year, humpback whales make a remarkable journey from the cold waters of Alaska to the warm and inviting waters of Hawaii. This yearly migration is a spectacular event as thousands of whales embark on an unpredictable and magical journey that spans 3,500 miles. During this migration, which typically takes place between December and April, these majestic creatures travel in small pods and can be seen in the shallow waters of Hawaii's islands. When you book a whale-watching tour with us, you get an up-close look at these amazing creatures as they make their way through the Hawaiian Islands.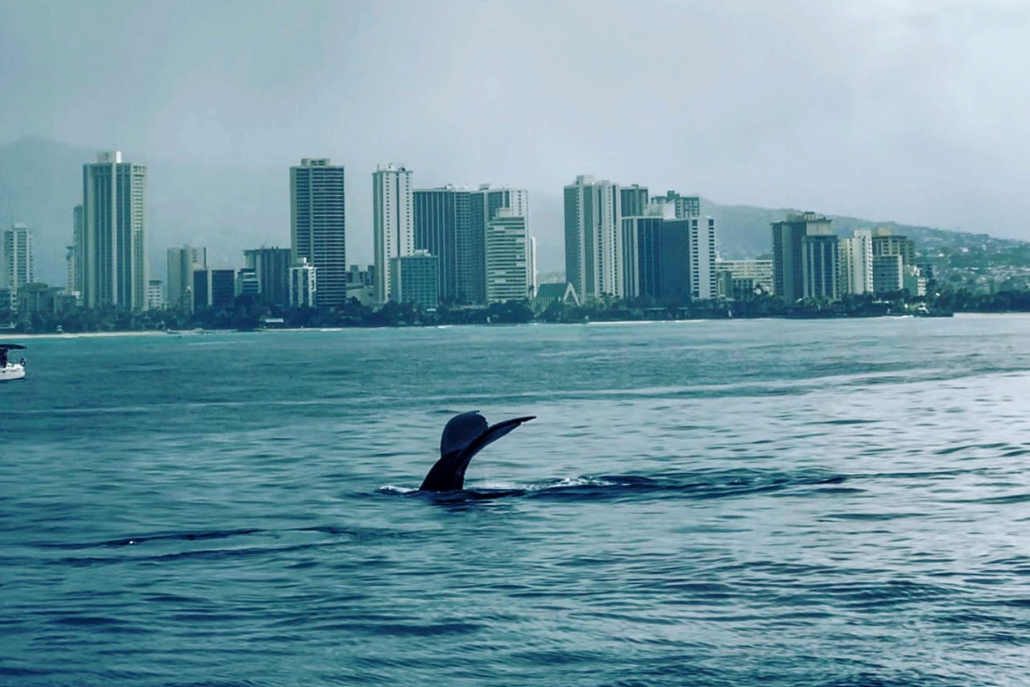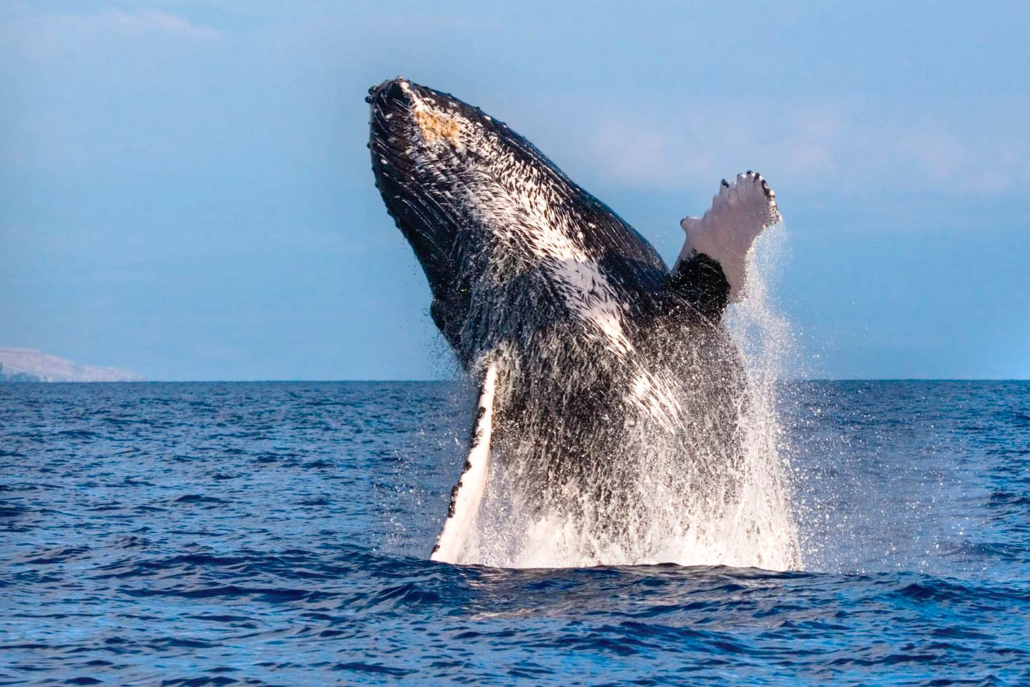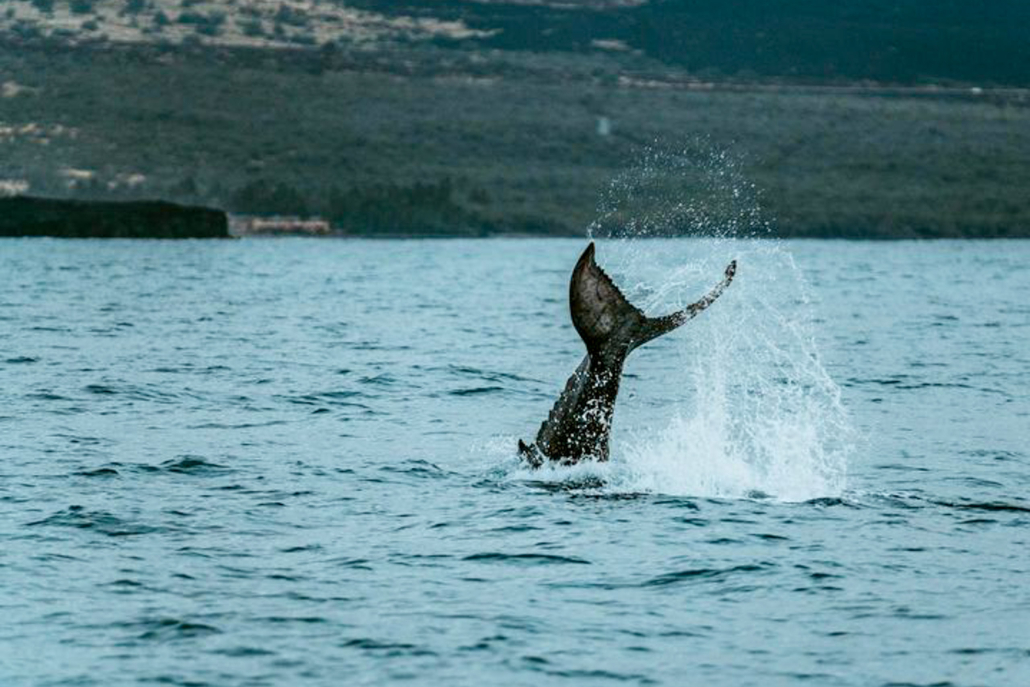 Whale Watching On The Kohala Coast
A whale-watching adventure on the gorgeous Kohala Coast is an unforgettable experience. From your vantage point on the boat, you will be able to spot breaching humpbacks, sea turtles, and even dolphins playing with each other in the azure waters. The majestic sight of a humpback whale leaping out of the water or slapping its tail against the surface is one that you won't soon forget! Our nimble boats can take visitors up close and personal with the sea creatures, where they'll be able to learn about their behavior from our knowledgeable crew.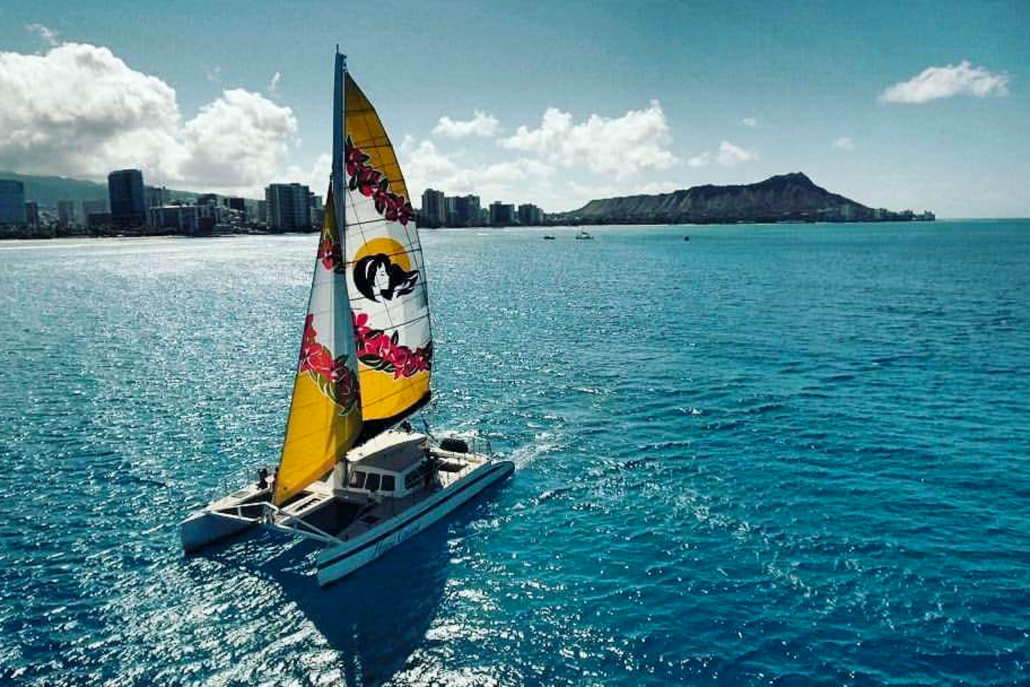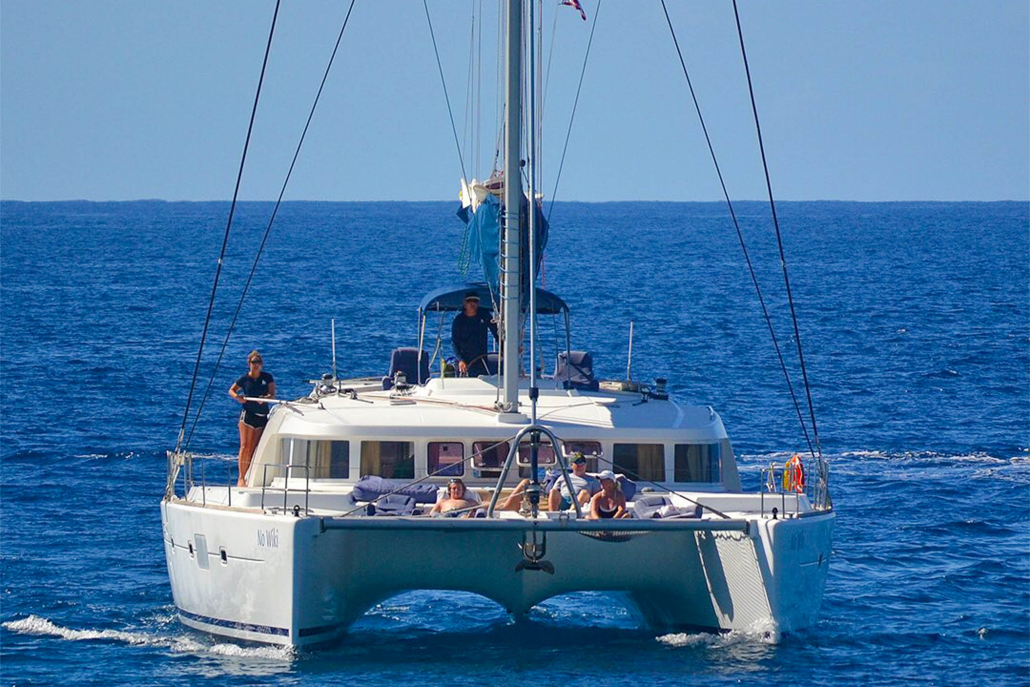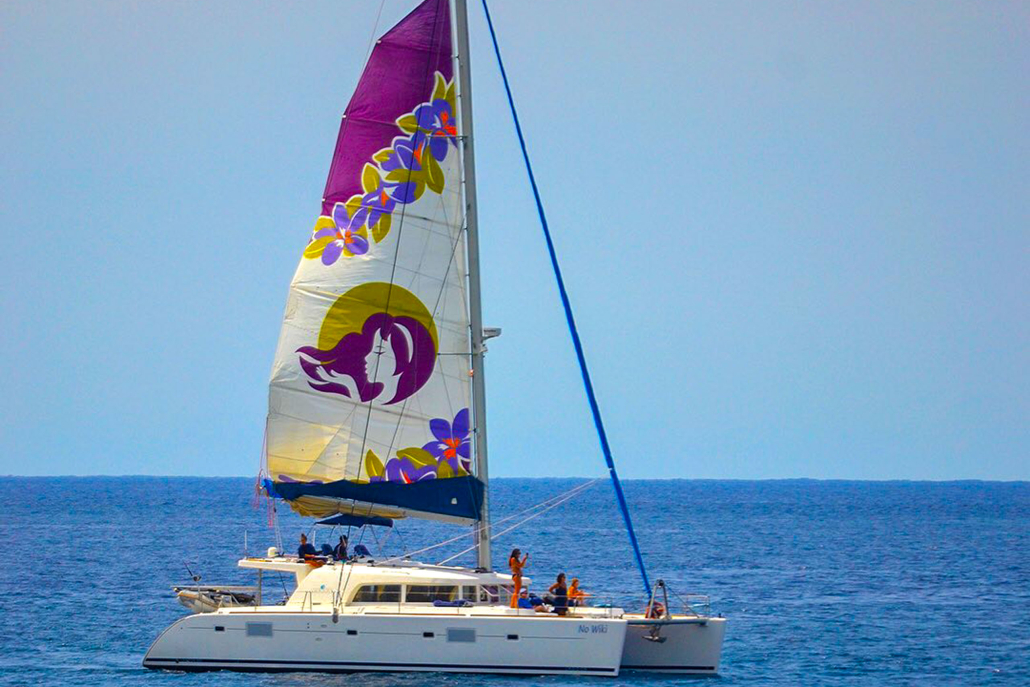 If you choose a morning departure time, you will be riding aboard a speed boat. Heading out to go whale watching on a speed boat is an unforgettable experience. The rush of the wind blowing through your hair as you move swiftly across the open ocean toward your destination can be exhilarating. Watching these majestic creatures in their natural habitat can be awe-inspiring and humbling all at the same time. If you are looking for a more relaxed voyage, you can choose the afternoon departure time and ride aboard our sailing catamaran, which moves much slower but will still allow for plenty of visibility with any humpback whales we find.
Waikoloa Whale Watch Tour Details
Highlights
Cruise down the Kohala Coast

Unobstructed views of humpback whales

Observe dolphins, turtles, and other marine life

See the whales in their natural environment
Enjoy the 1.5-hour voyage

Morning or afternoon departure times are available

Watch whales breach, dive, and fin-slap near the surface

Learn about whale migration from the friendly crew
Description
The pristine and warm blue waters that surround Hawaii serve as a mating and breeding sanctuary for many humpback whales each winter. During this time period, visitors may be treated to spectacular scenes of very active behavior such as breaching and tail slapping. You may even be fortunate enough to get up close and personal with groups of these gentle giants. The experienced tour guides on board provide insight into whale behavior and safety protocols while also pointing out other signs of marine life along the way. Dolphins are also commonly spotted playing in the boat's wake or racing alongside it as if to say hello!
As enchanting as this experience is sure to be, don't forget to look beyond the ocean's surface as the coastline itself is also quite breathtaking with its lush green mountainsides that seemingly burst from within its own towering cliffs where sea turtles are known to frequent. It's not hard to imagine how lucky you are to find yourself here today-surrounded by countless creatures that call these islands home year-round-and it's clear why this trip is definitely one worth taking!
Price & Availability
1.5 Hours Whale Watching Tour From Waikoloa
Adults

Ages 13 yrs+

$

107.00
Children

Ages 4-12 yrs

$

54.00
Infant

Ages 0-3 yrs

FREE
Tours are available daily from December - March.
What's Included
Non-alcoholic cold drinks will be available
Departure & Return
Morning 9:45am - 11:15am aboard a nimble speedboat
Afternoon 1:45pm - 3:15pm aboard a sailing catamaran
Tours depart from Anaehoomalu Bay at the Waikoloa Beach Resort
Cancellation Policy
Any request for a refund 72 hours or more prior to the start of the tour or activity is honored with a full refund.
No refunds are issued for any cancellations inside the 72-hour period, prior to the start of your tour. There is no refund for no-shows. There is no charge for date change or tour change based on tour availability outside of the 72-hour cancellation period.
Frequently Asked Questions
Can I swim with the whales?

On this tour, we ask all of our guests to remain within the boat!

Are there any beverages or food?

We will have plenty of cold soda, juice, and water for you to enjoy while you are looking for humpback whales in the distance.

Comfortable clothes you don't mind getting wet
A hat or any sun protection garments that work for you
Reef-safe sunscreen

If you bring anything on board that you don't want to get wet there will be some storage compartments for you to stow your belongings.