Eat like a local in Waikiki
We will custom fit your bike to you for this comfortable 7-mile, flat terrain bike ride. After a stop to say hello to some local sea life at the beach, we will head out to visit several local foodie favorites just outside Waikiki. Fresh homemade food (including malasadas!) and lots of photo ops make this an enjoyable excursion for you, your family, and your friends.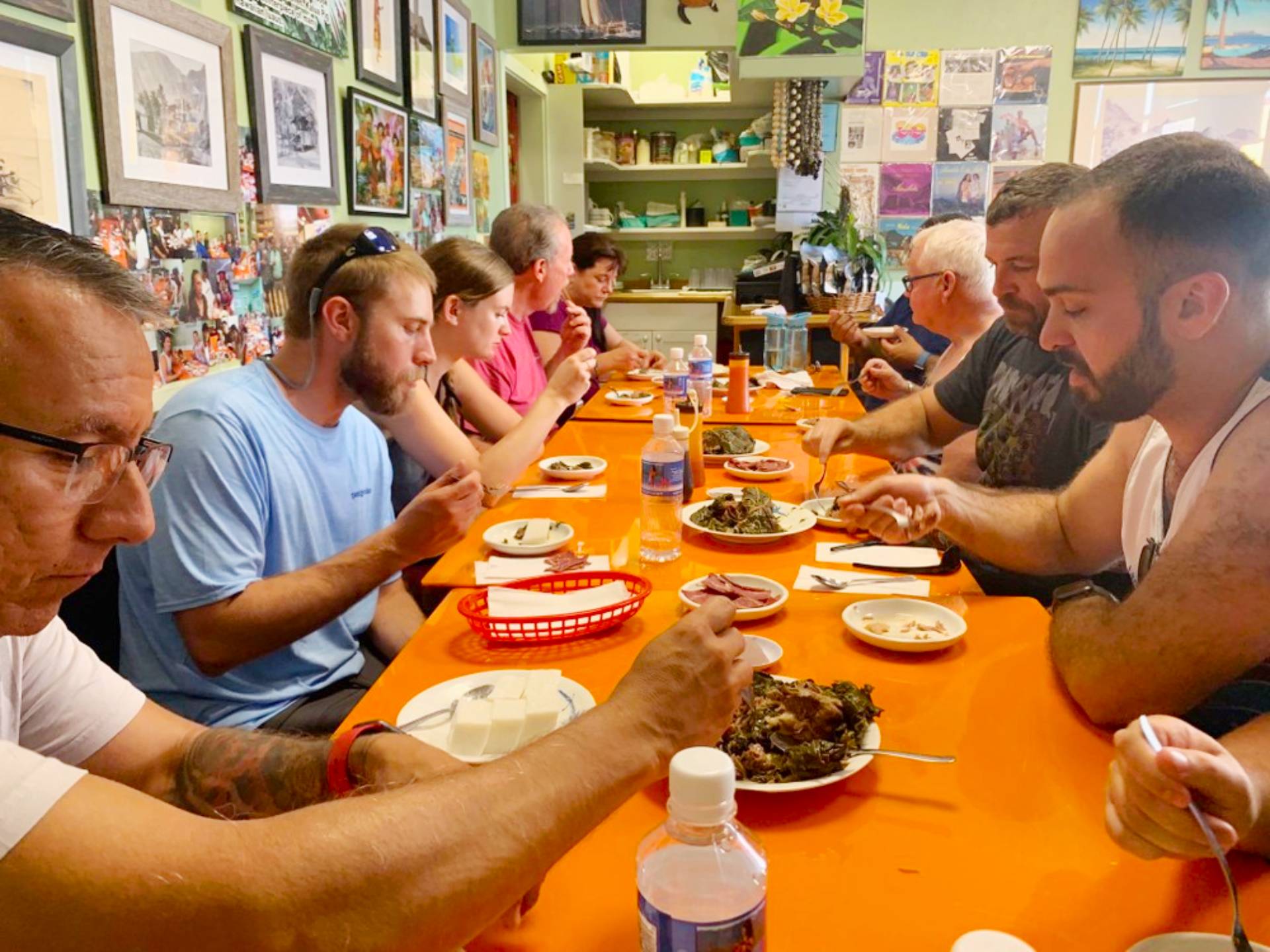 Hawaiian Foodie Bike Tour Details
Tour Highlights
Flat terrain, leisurely pace

Customizable to your taste
Knowledgeable local guide

Visit local favorites off the beaten path
Tour Description
On this tour, you'll get to experience some of the local diners on the outskirts of Waikiki. Sample some of the great food Hawaii has to offer, all while getting in a great workout. We'll start off by fitting your bike to you, then we visit the beach to admire the sea life and work up an appetite with some deep breaths of fresh air. Then, we head to an eclectic neighborhood, where you'll get to try some of the freshest and most delicious food Hawaii has to offer.
These world-famous Kaimuki-Kapahulu local diners offer a taste of paradise cuisine never found by most visitors. These hidden gems are mostly small family-owned restaurants where many of the recipes have been handed down over generations. Why do we love Kaimuki? Kaimuki has serious charm and old school vibes. The folks invested in this neighborhood make a big effort to #keepitkaimuki as the neighborhood slowly begins to modernize.
There is plenty to see along the way and you can snap some amazing photos. Your local guide will "talk story" about the neighborhoods we ride through, and you will learn about the rich history of Hawaii and its people. And of course, we'll be sure to include a sweet treat – Malasada donuts! This is a tour that's perfect for foodies and fitness buffs alike. All food and drinks are included.
Price & Availability
Tuesday through Sunday 1:00 pm

4-Hour Foodie Bike Tour From Waikiki
Adults

Ages 15-64

$

189.00
Children

Ages 14 and under

$

149.00
Seniors

Ages 65 and up

$

169.00
**NOTE: Be sure to notify your guide of any food sensitivities/allergies when booking this tour to ensure your safety and the best experience possible.​
Sample Itinerary
Arrive prior to check-in time of 8:30 am or 11:30 am (Trips depart promptly at 8:30AM. Guests arriving after 8:20AM will not be able to join the tour. There are no refunds given for late arrivals.)
Kayak & Snorkel At Kealakekua Bay
Visit the Captain Cook Monument and the historic Ka`awaloa village
Return
What's Included
Bike fit to your size
Food/drinks and snacks included.
Expert local guide
Helmet and handlebar bag for your stuff
Departure & Return
Departure point: Meet at Kuhio Beach Banyan Tree, Waikiki 1:00 pm
4-hour tour
Cancellation Policy
Full refund if canceled within 24 hours of your scheduled tour departure.
Hawaiian Foodie Bike Tour Features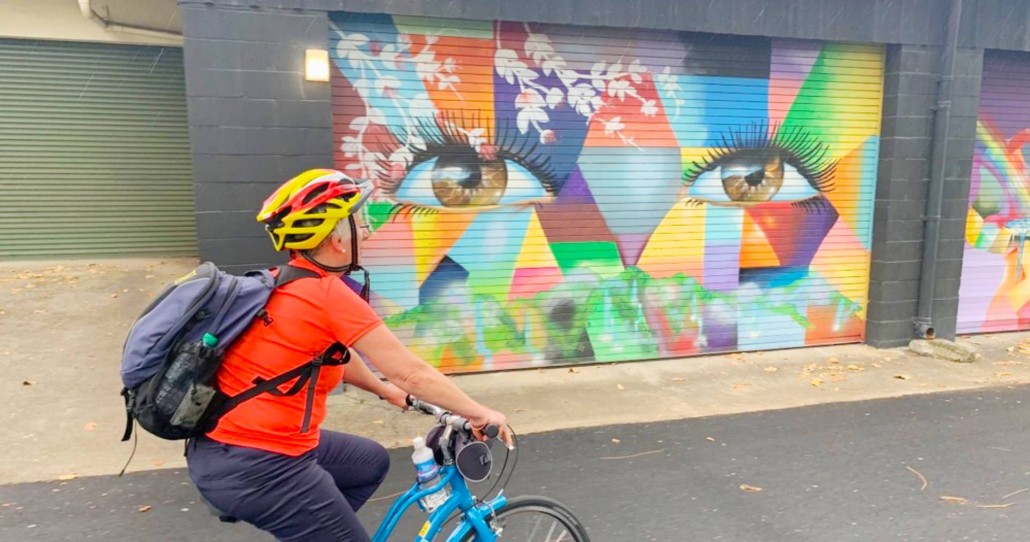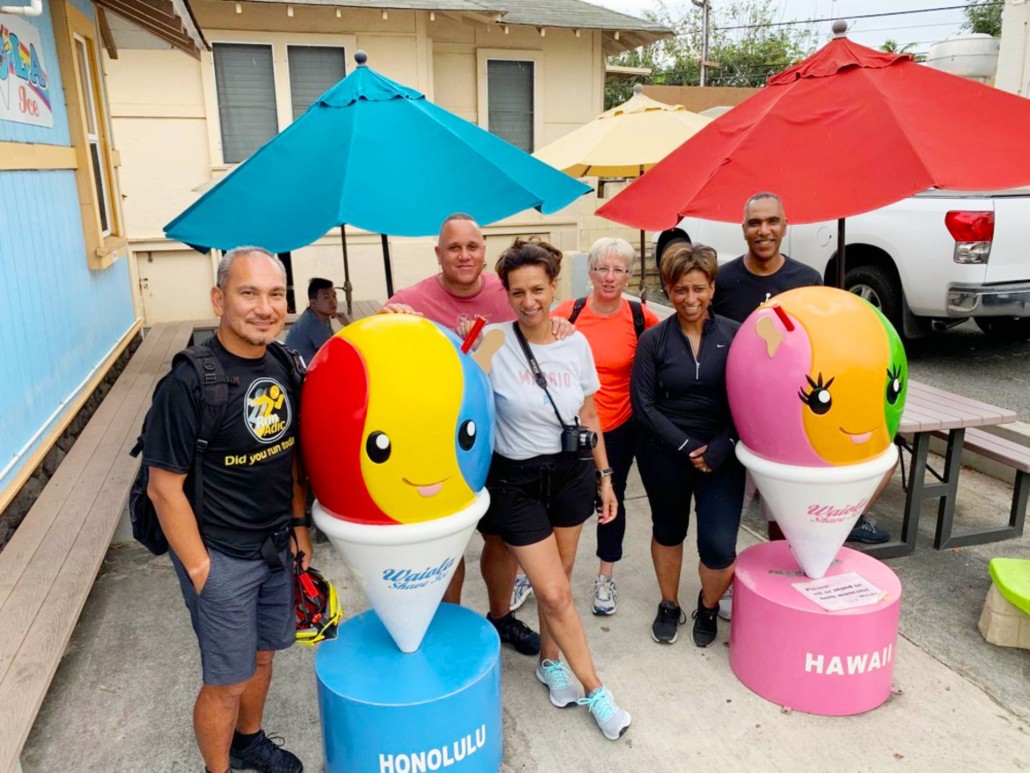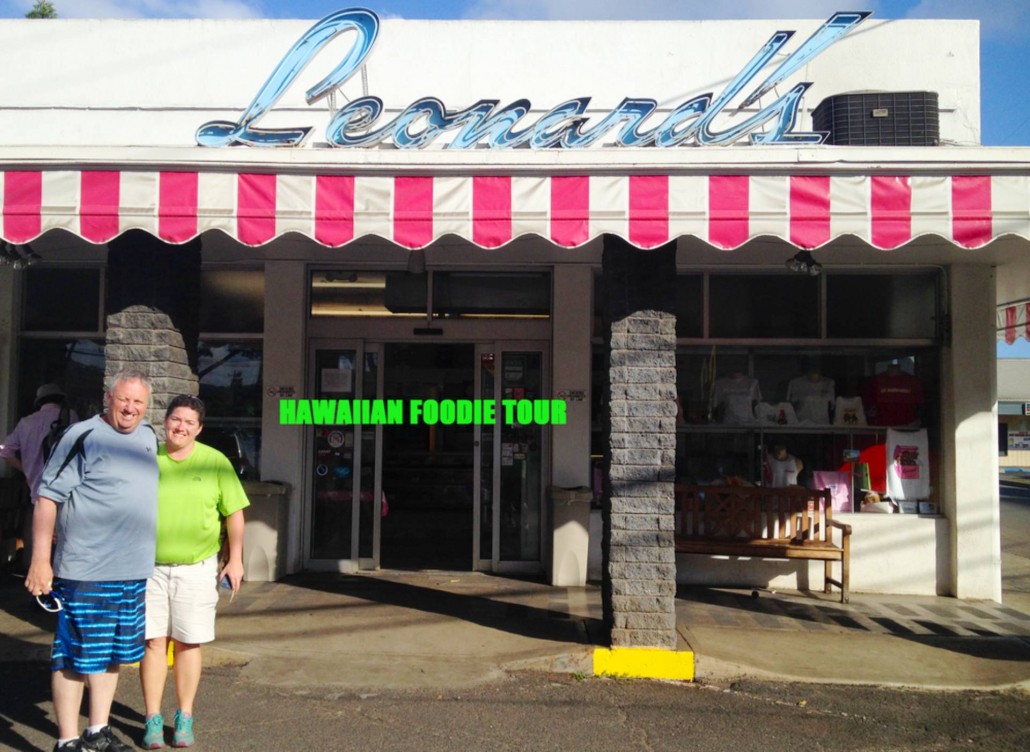 Bike enthusiast or not, it's a ton of fun
You don't need the latest Lycra bikewear or flashy equipment to explore with us. All you need is our bike and our local knowledgeable guide. On our Hawaiian Foodie Bike Tour, you'll experience the delicious side of paradise with 6 foodie stops for some local delicious treats to give you a real taste of Hawaii infused with Informative narration by our local guide.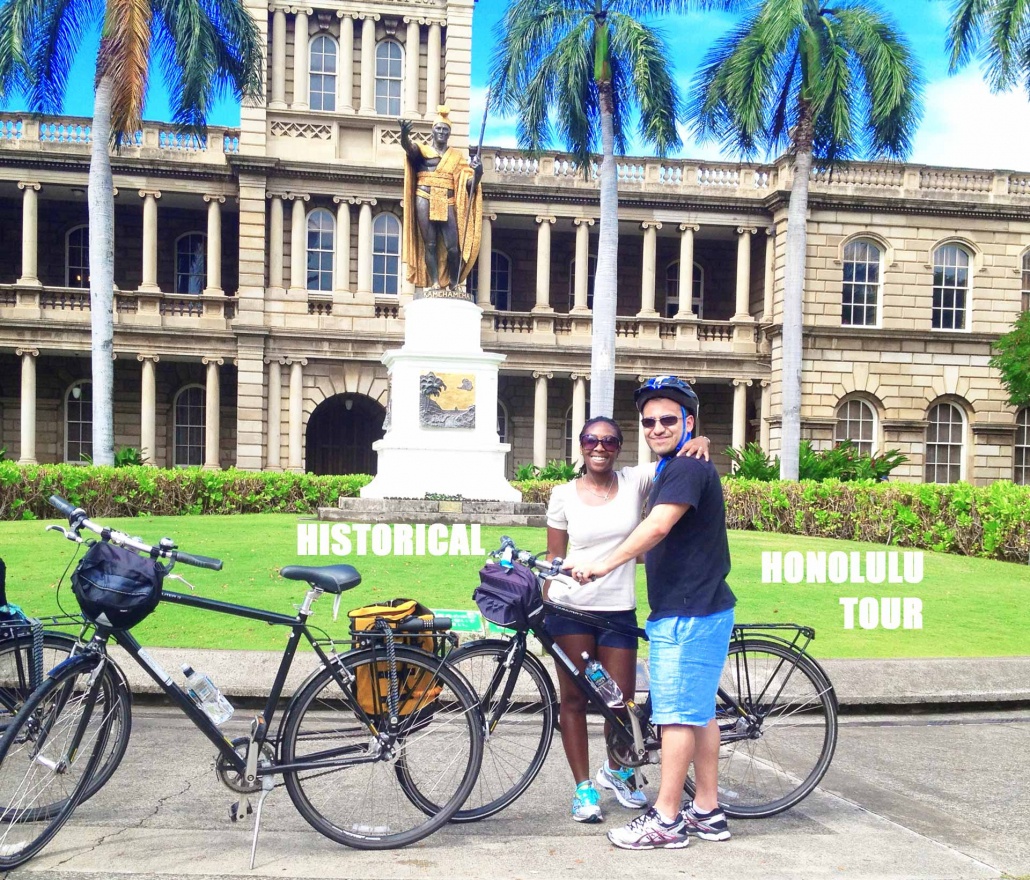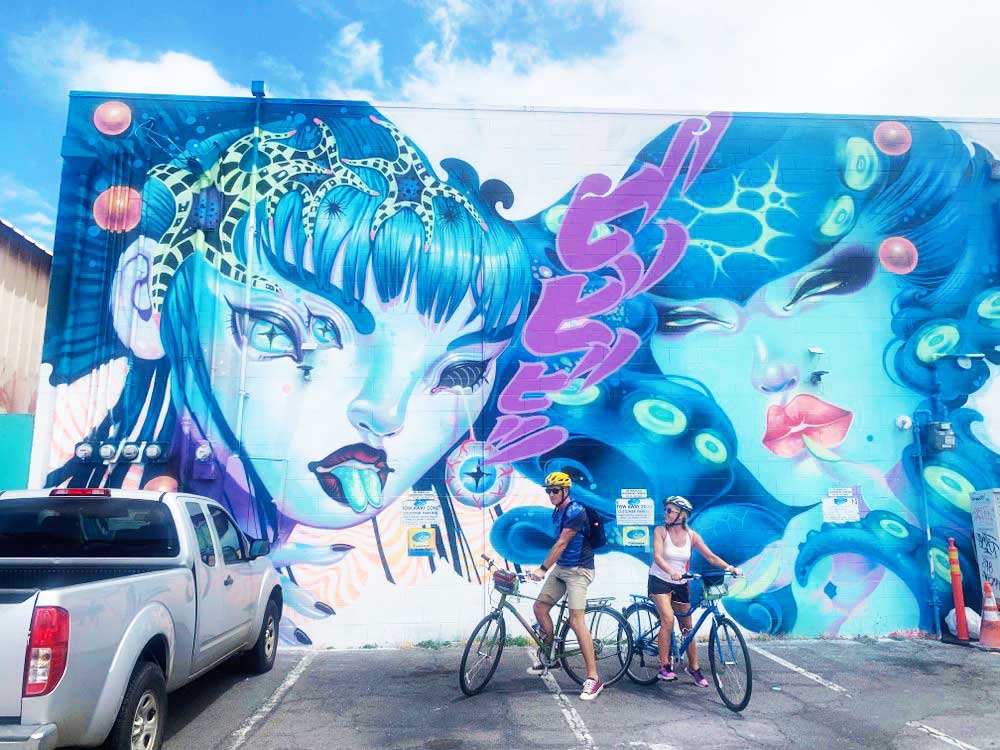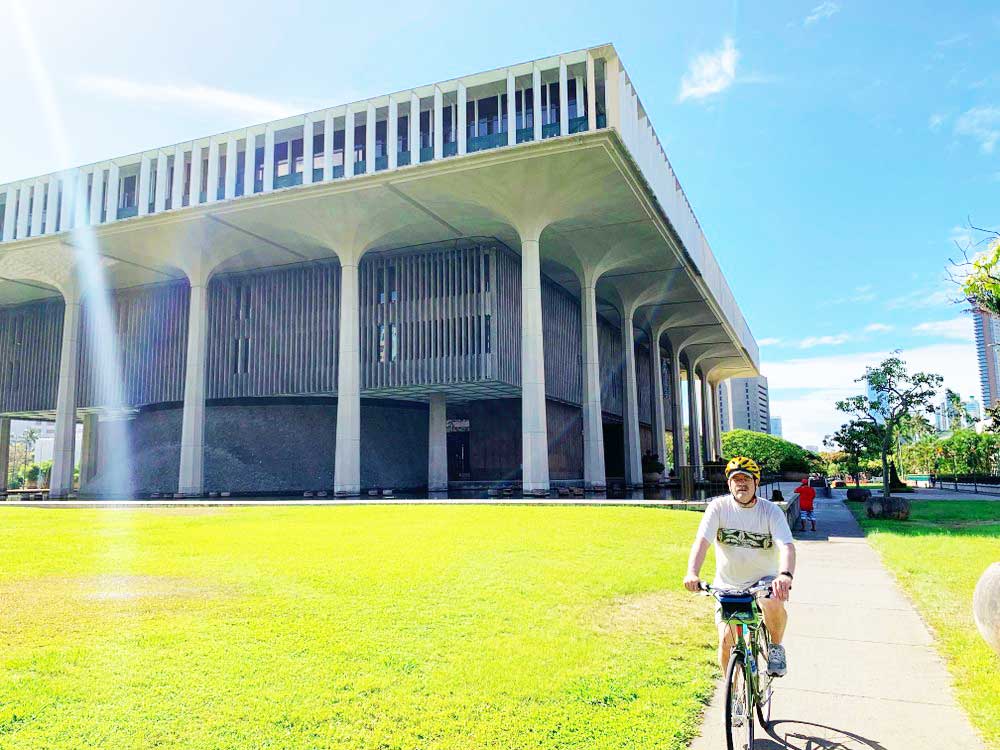 The Bike Tour Hawaii​ experience is led by local professional tour guides who will take you on a tour to remember. Ride at an easy comfortable pace with photo stops and informative narration. There will be plenty of local food and drinks to taste. Feel Hawaii's magic throughout your foodie bike tour. Your belly will thank you!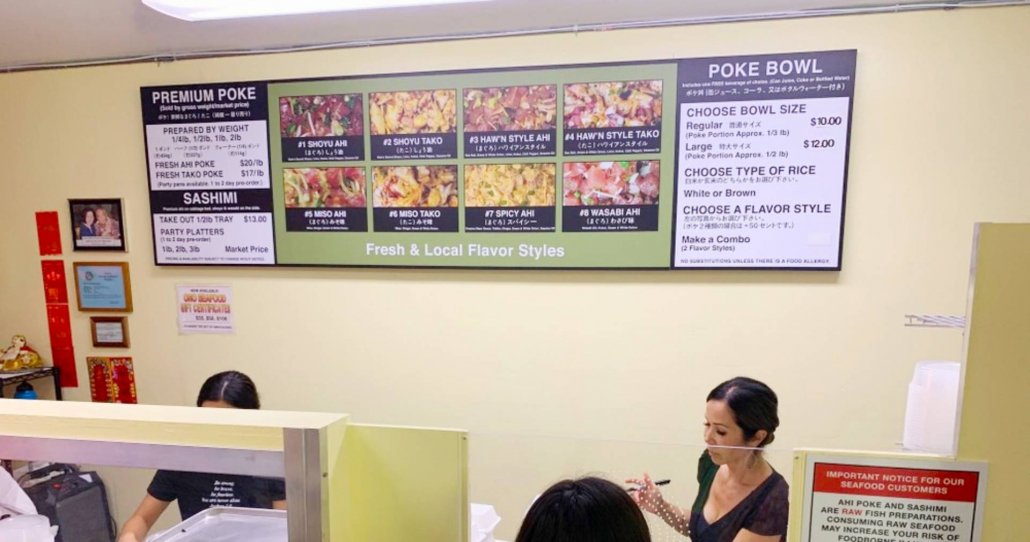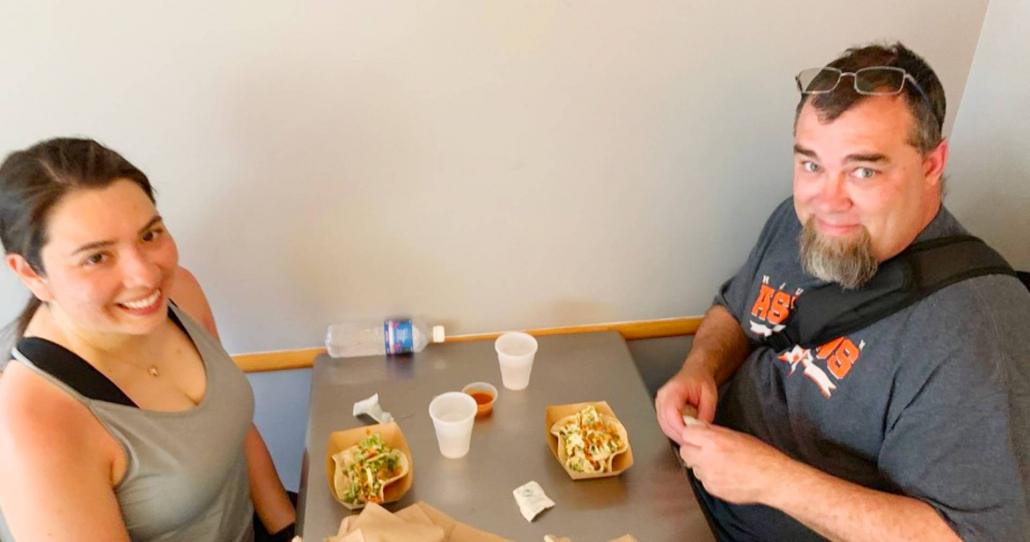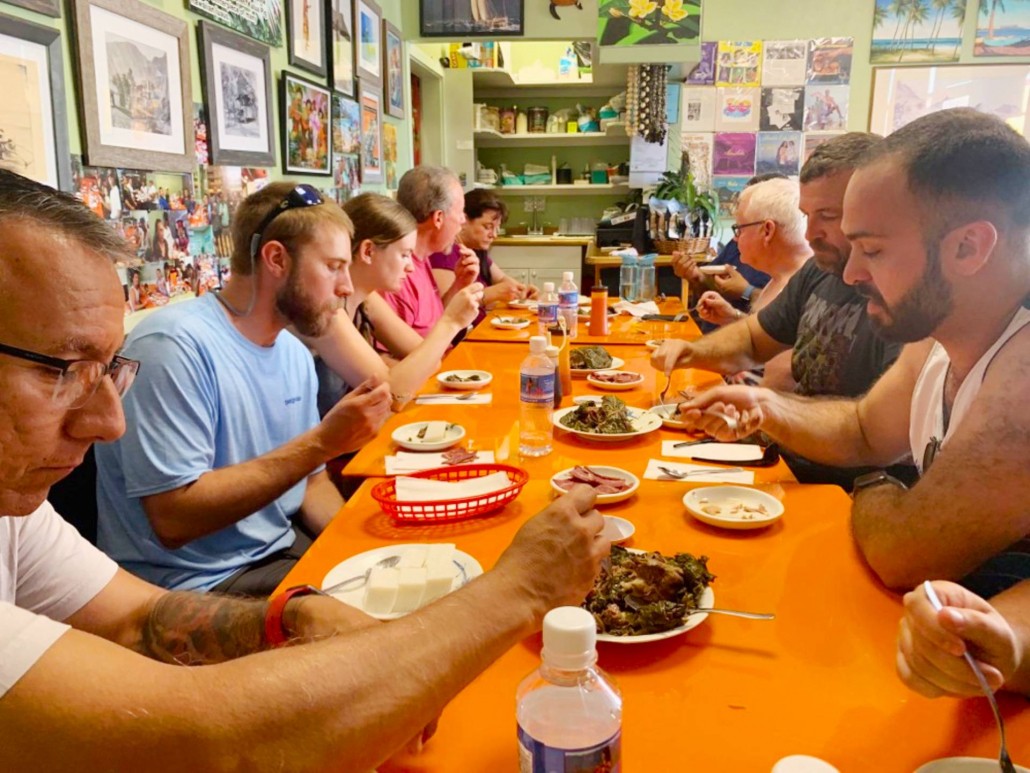 Food tours are a great way to explore a new city and try local cuisine. On this tour, you'll get to sample food from some of the restaurants serving local favorites. You'll also get to learn about the history of the locations and neighborhoods as you go. Best of all, you'll get to enjoy the day to the fullest while giving your pallet something to associate paradise with! This is a fun foodie tour with healthy cycling activity. Food/drinks and snacks are included.
Frequently Asked Questions
Is this a strenuous ride?

No, this tour is approximately 7 miles on mostly flat terrain

What if I have special dietary needs?

Customization tour options are available. Be sure to notify your guide of any food sensitivities/allergies when booking this tour to ensure your safety and the best experience possible.​

Comfortable close-toed shoes and clothes that provide ease of movement.

Sunglasses, hat, your camera, and a sense of adventure!

We specialize in professionally guided bike tours with over 40 years of experience on the roads of Hawaii. A certified information guide will keep you safe while in our care. Our guides are CPR, Advanced First Aid, and Lifeguard Certified.