CONVENIENT AND RELIABLE SHUTTLE SERVICE FROM WAIKIKI
Take a shuttle from Waikiki out to the southern shore, past Hanauma Bay to hike a paved path up to the lighthouse. This is a great exercise with spectacular views everywhere on this hike to Makapuʻu Point Lighthouse & Halona Blowhole. You can see Molika'i and Lana'i islands, and in the winter, this is one of the best places to see migrating humpback whales.
Makapuʻu Point Lighthouse Trail Hike
&

Halona Blowhole Features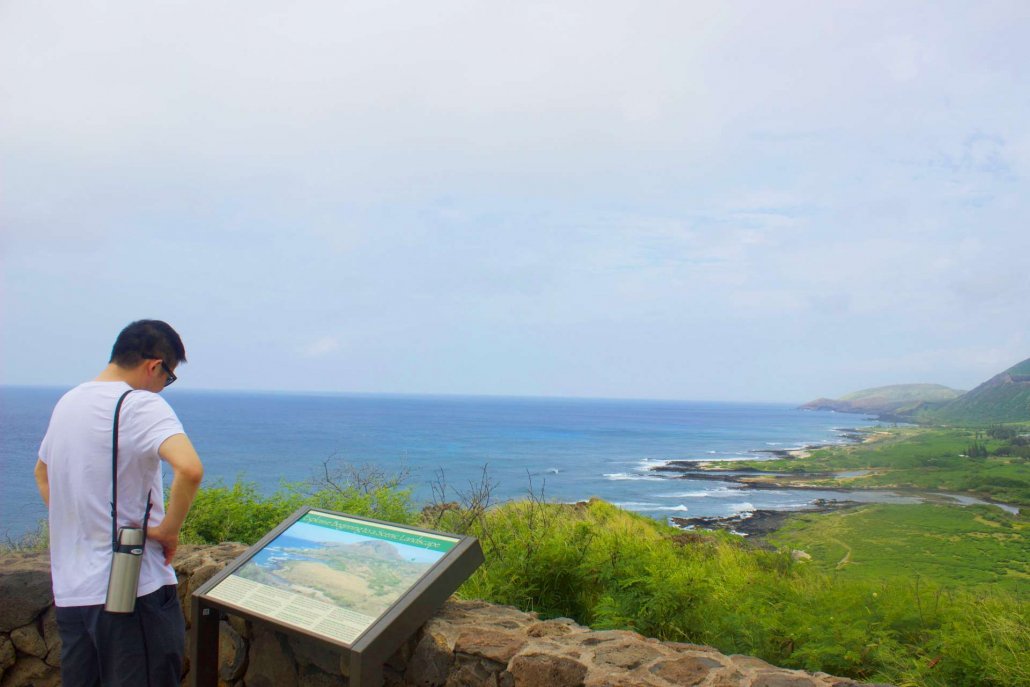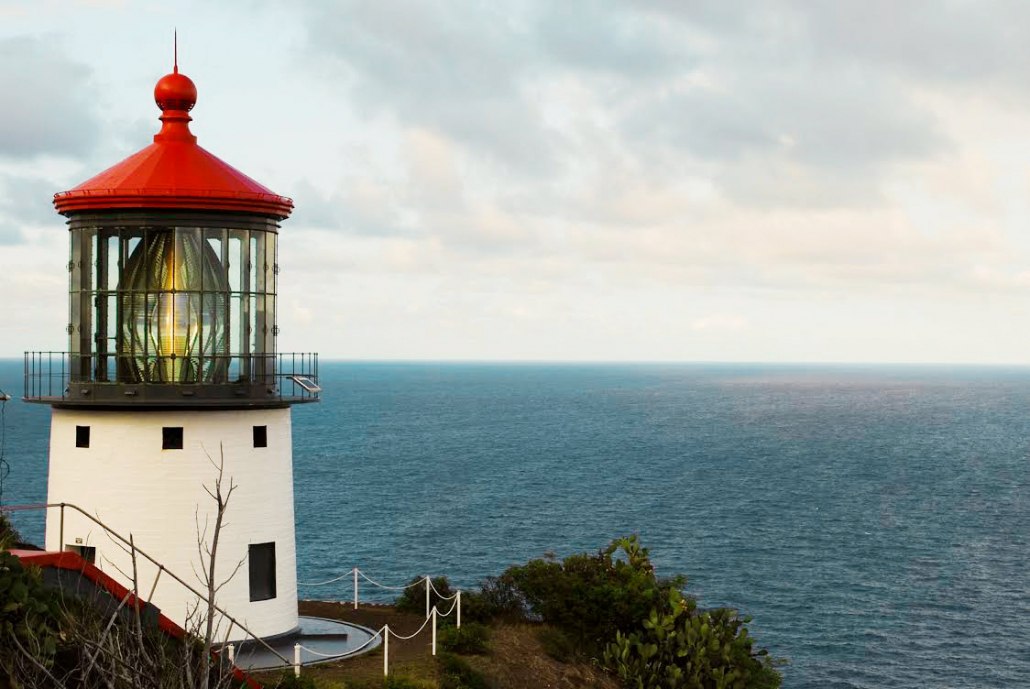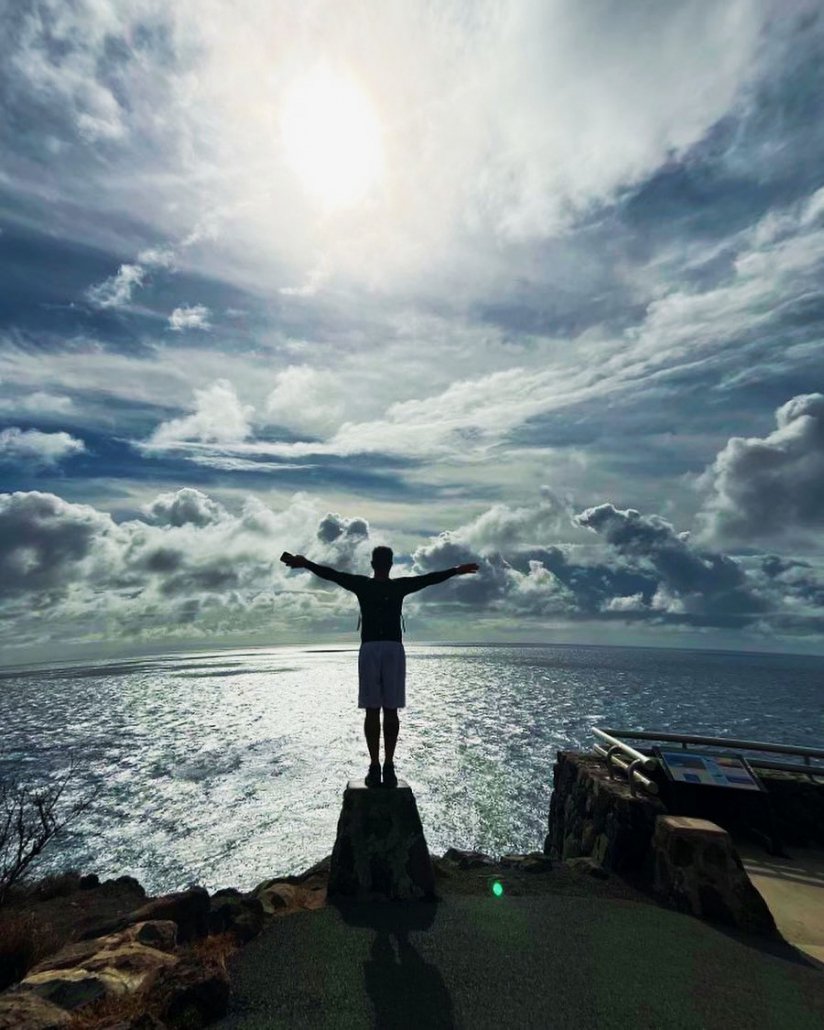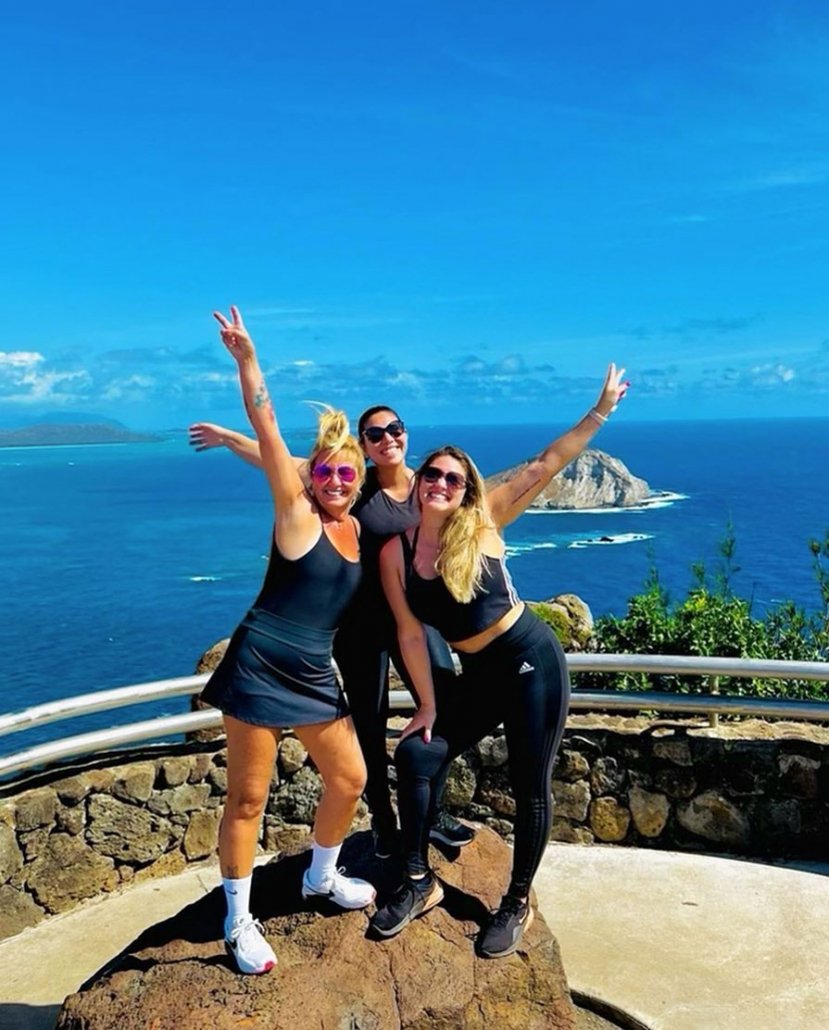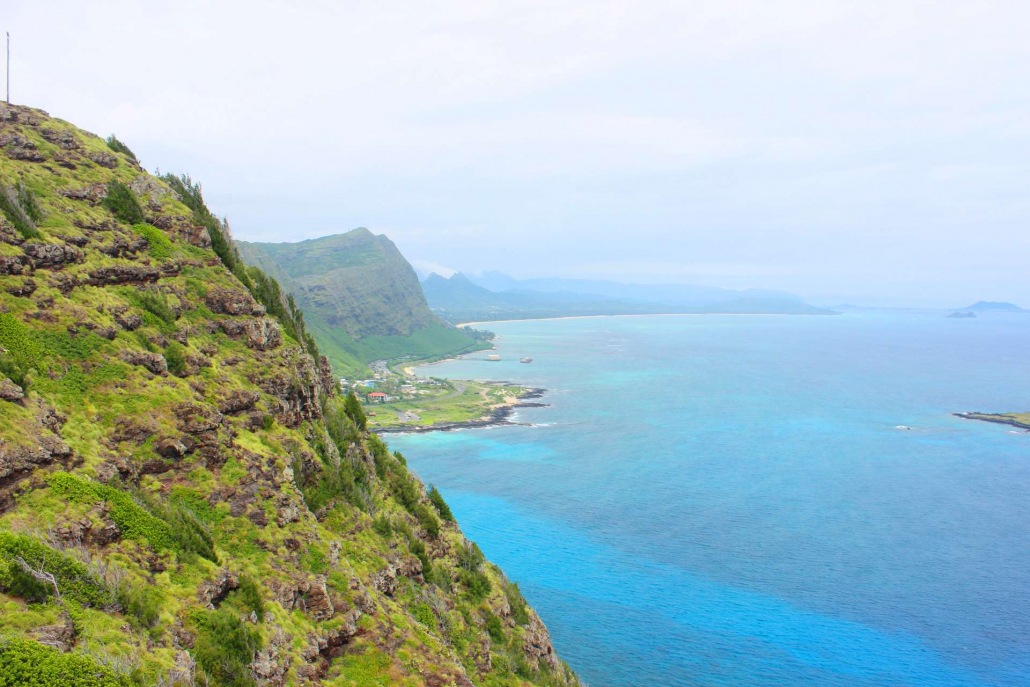 The Makapu'u Point trail is one of the most popular hiking trails on O'ahu, and it's easy to see why. The trail offers stunning views of the southeastern coastline, including Koko Head and Koko Crater. From the trail's destination at Makapu'u Head, you're rewarded with magnificent views of the windward coast and offshore islets, as well as the historic red-roofed Makapu'u Lighthouse. On a clear day, you may even see Moloka'i and Lana'i. The offshore islets are wildlife sanctuaries for Hawaiian seabirds, such as the 'iwa, frigate bird, and tropicbird. This trail is an excellent place to view migrating humpback whales in season (November – May).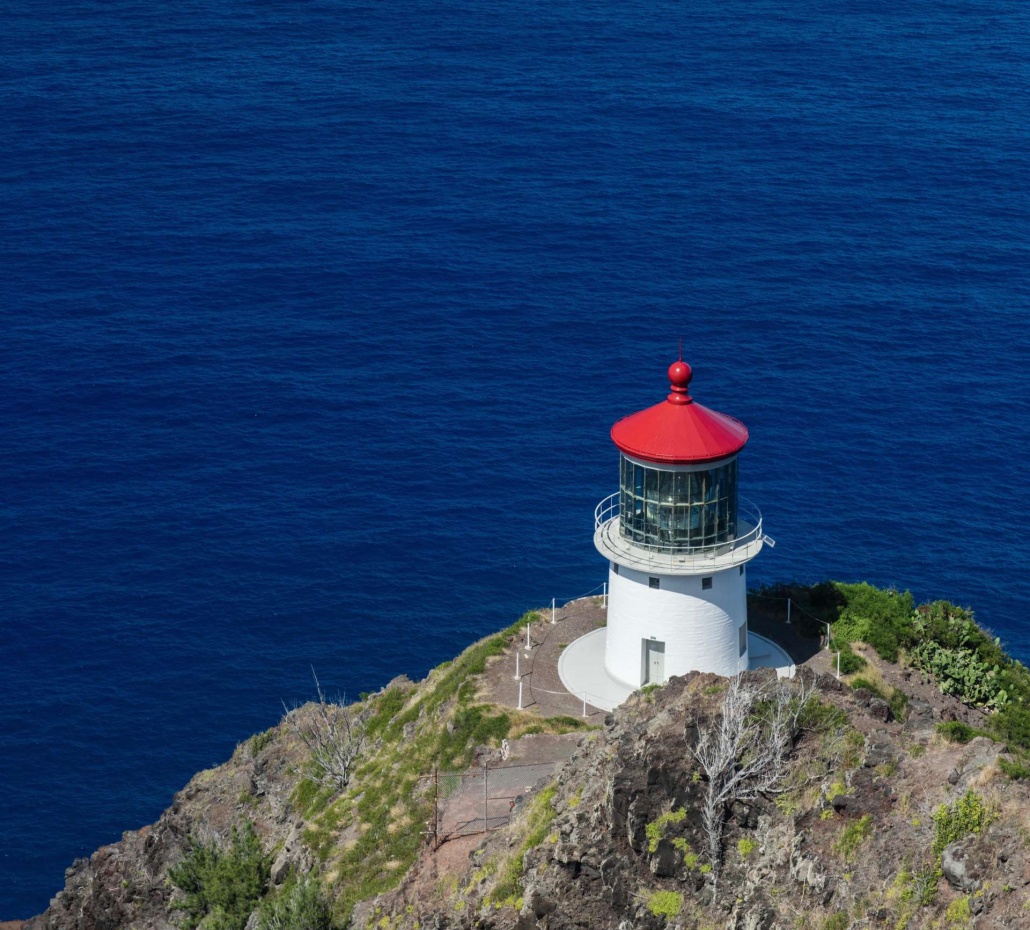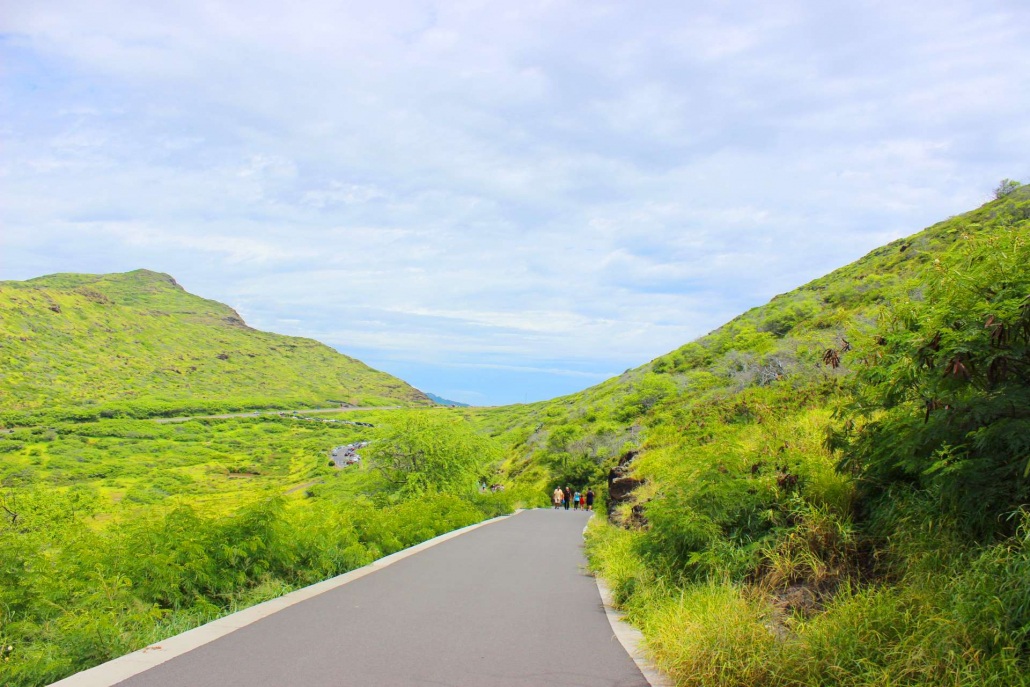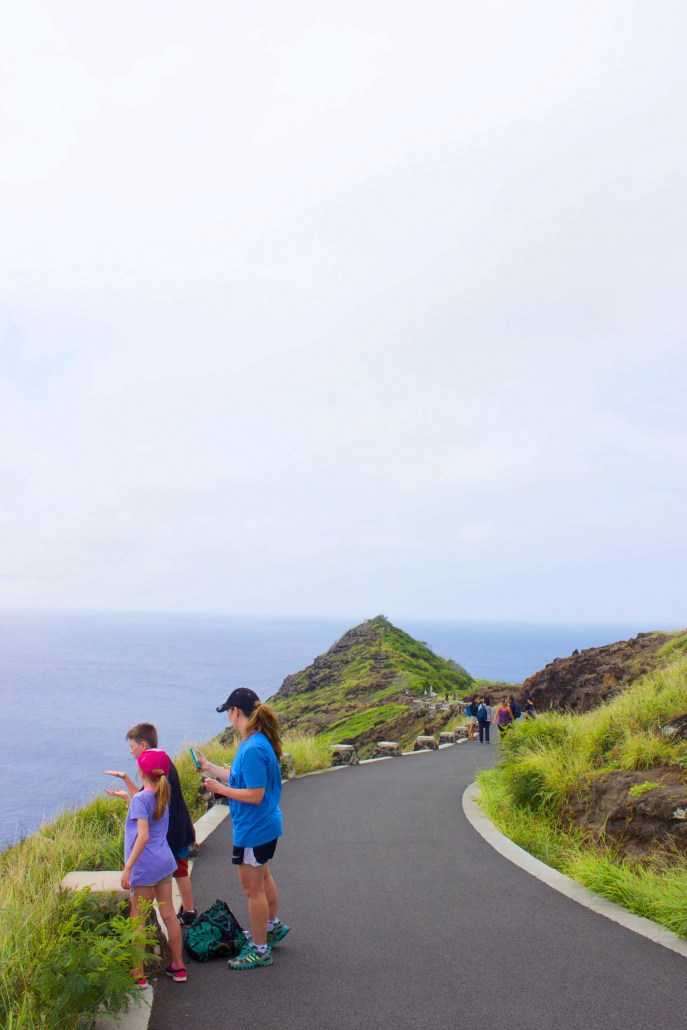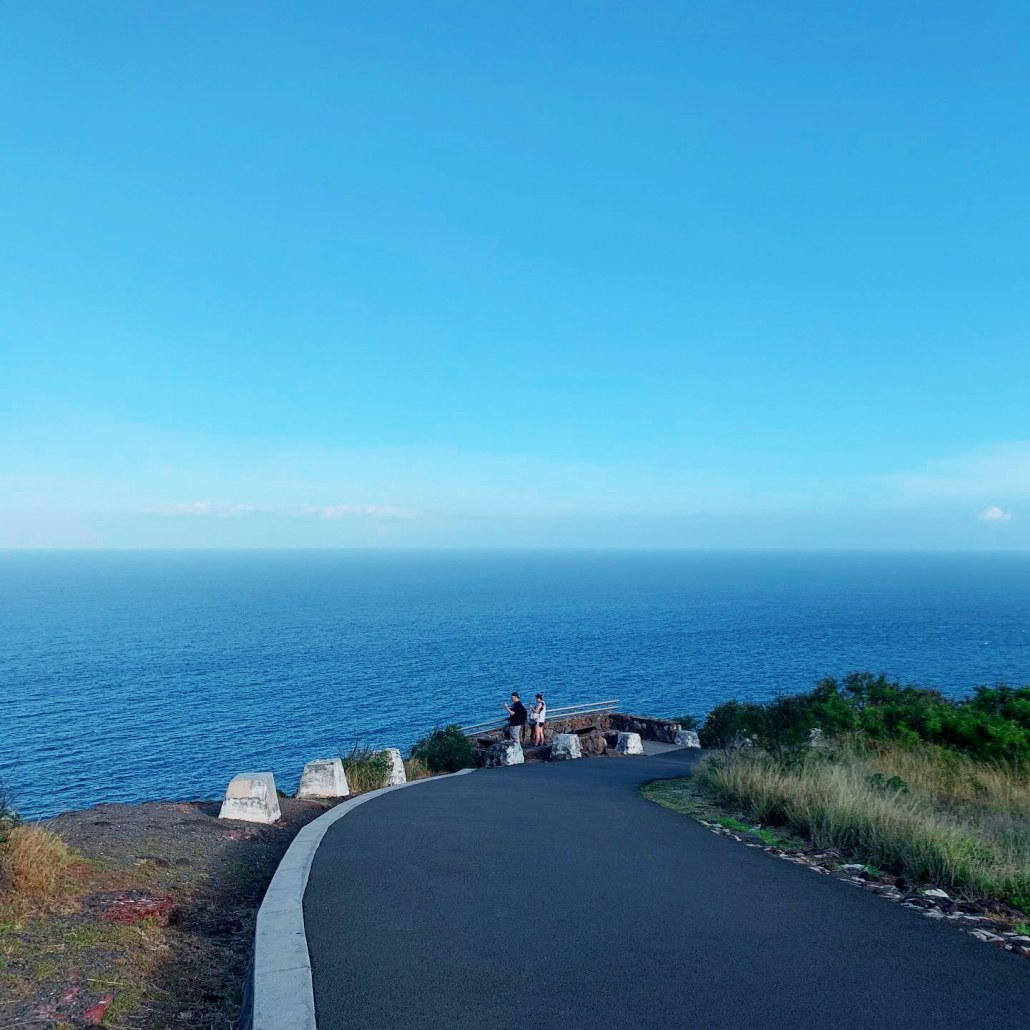 An Incredible Natural Wonder
Hawai'i is home to many natural wonders, and the Hālona Blowhole is one of the most unique. This special spot was created thousands of years ago when molten lava tubes were formed from volcanic eruptions. While there are no active volcanoes on O'ahu anymore, the blowhole remains a must-see scenic stop. The blowhole overlooks some of the most violent waters in Hawai'i, and when the Ka'iwi Channel is churning during the winter months, strong currents and big waves send waters rushing into the lava tubes below the lookout, sending geysers as high as 30 feet through the blowhole. Visitors can literally hear and feel the waters rumbling below just before the eruptions.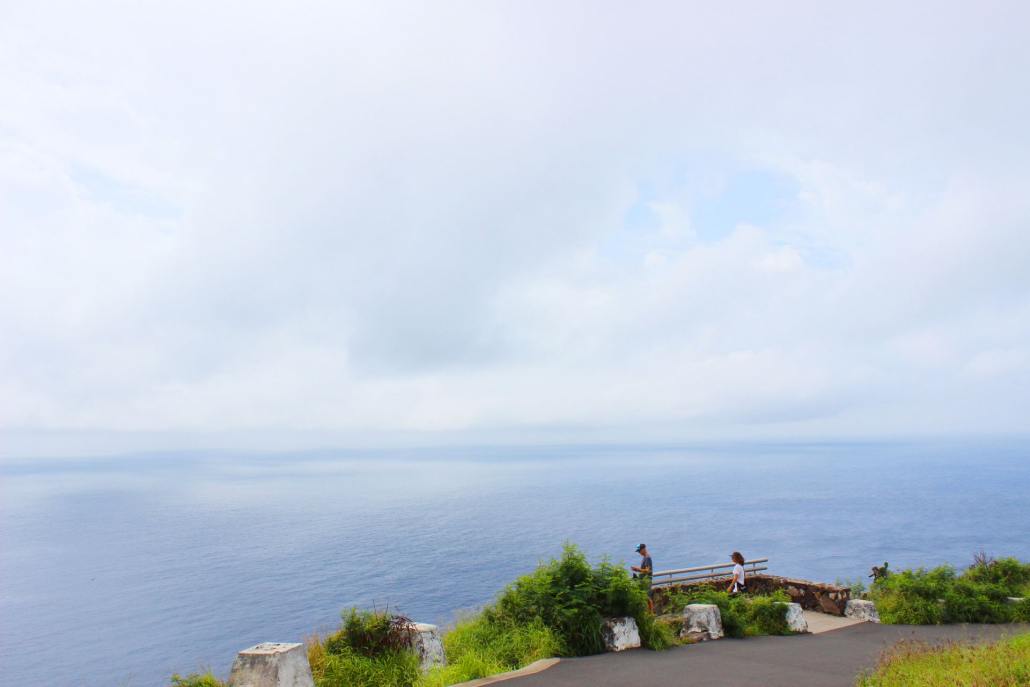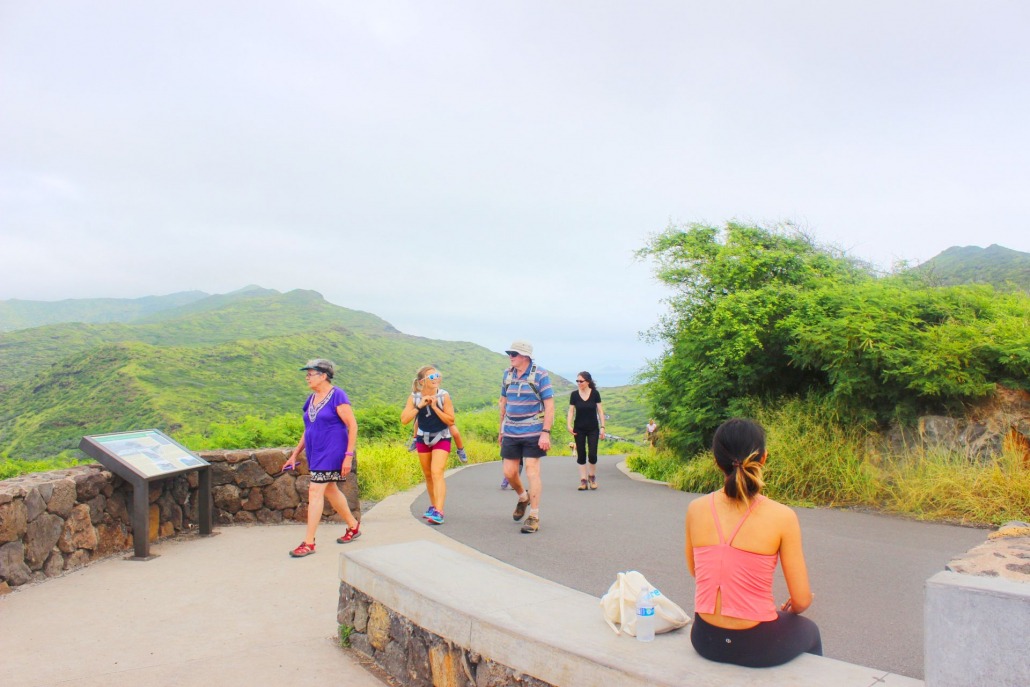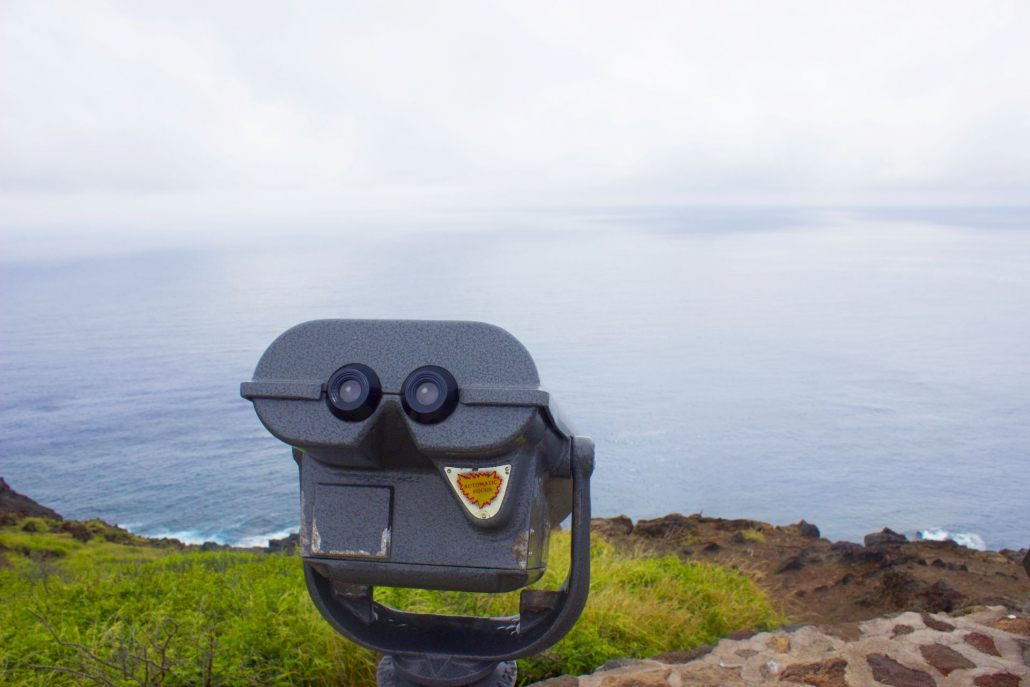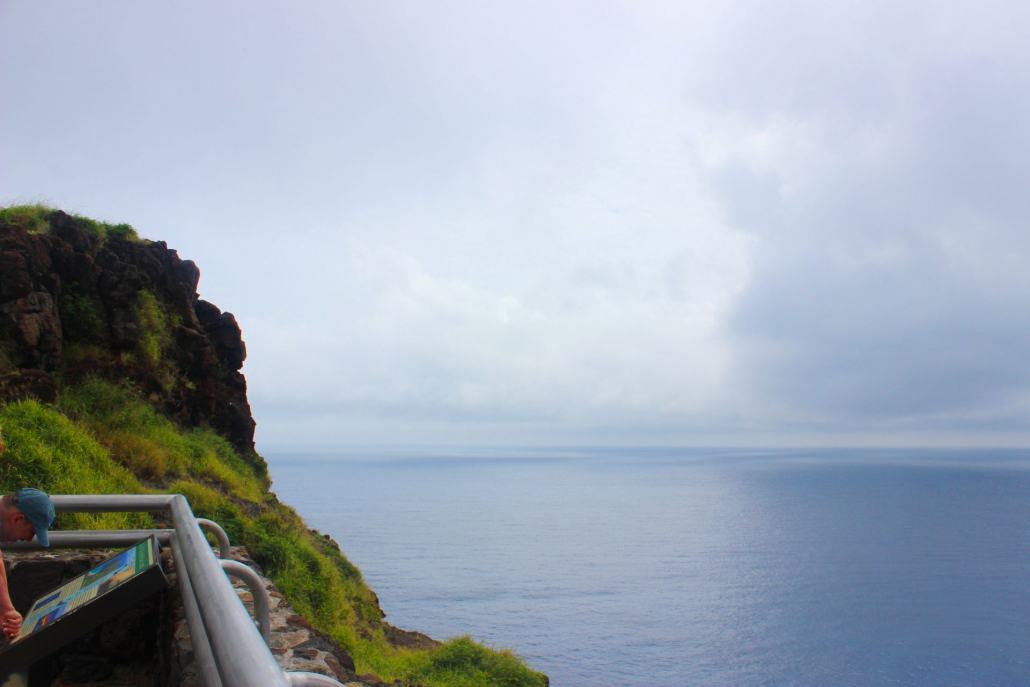 As you begin the trail, you will see Koko Head to your right, along with a beautiful rocky coastline. The view will soon change to water. This is a prime whale-watching spot during the winter months.
As you continue up, you will see another lookout spot, where binoculars help you see boats and, of course, whales. Keep walking, and you will get your first glimpse of the lighthouse.
As you get to the top lookout points, look for a plaque that is dedicated to nine naval aviators who crashed nearby in 1942.
And once you get all the way to the top, enjoy those views. You earned it.
Makapuʻu Point Lighthouse Trail Hike
&

Halona Blowhole
Tour Highlights
Shuttle From Waikiki

Two Morning Start Times

Tons Of Photo Opportunities
Stunning Coastal Views

See The Halona Blowhole

Easy 2- Mile Hike
Tour Description
Are you looking for something fun and active to do on your vacation on Oahu? Then look no further than this self-guided tour of the Makapuu Lighthouse Trail! This moderate 2-mile Oahu hike is the perfect way to explore the island's stunning windward coast. The trail features magnificent views of the shoreline, and on a clear day you may even be able to see the Moloka'i and Lana'i islands in the distance. Don't forget to snap some photos of the historic Lighthouse along the way! From November until April, keep an eye out for humpback whales - this is one of the best whale-watching spots on Oahu. Throughout the tour there are multiple photo opportunities, so be sure to bring your camera! After the hike, we take you to a 15-minute stop at beautiful Halona Blowhole, where you can watch the waves crash into the rocks and spray water up to 20 feet in the air. Book your spot on the Makapuu Lighthouse Trail today!
Price and Availability
Daily, except Tuesdays, Christmas, and New Year's Day
4-Hour Self Guided Makapuu Lighthouse Hiking From Waikiki Hotels
Adults

Ages 13+

$

39.99
Children

Ages 3 - 12 yrs

$

34.99
What's Included
Transportation from Waikiki
Bottled water
Departure and Return
Waikiki hotel pickup specified when you book
Shuttle Departure Time (from Waikiki): 7 a.m.
Shuttle Return Time (back in Waikiki): 10:45 a.m.
Shuttle Departure Time (from Waikiki): 9 a.m.
Shuttle Return Time (back in Waikiki): 12:45 p.m.
Cancellation Policy
Any changes or cancellations must be made at least 48 HOURS prior to your reservation. Failure to cancel in less than 24 hours before your scheduled tour will be subject to a charge of 100% of the total amount onto your CREDIT CARD.
Unfortunately, if the shuttle doesn't meet its required number of guests, it will NOT operate. We will contact you as soon as possible if that is the case.
Frequently Asked Questions
For the Makapu'u Lighthouse trip, wear comfortable clothing suitable for hiking and closed-toed shoes.

Is This Suitable For Children?

Yes, definitely, it's a dry hike to a lighthouse overlooking the East Oahu coast.

Can I Bring My Own Snacks And Drinks?

Yes, water is provided. As a courtesy reminder please do not eat food in our shuttle and/or bring any drinks to be consumed inside.

Parking is very limited, so it's highly recommended to take a shuttle instead of driving there!
Makapuʻu Point Lighthouse Trail Hike And Halona Blowhole Reviews