Volcano And Waterfall Views Abound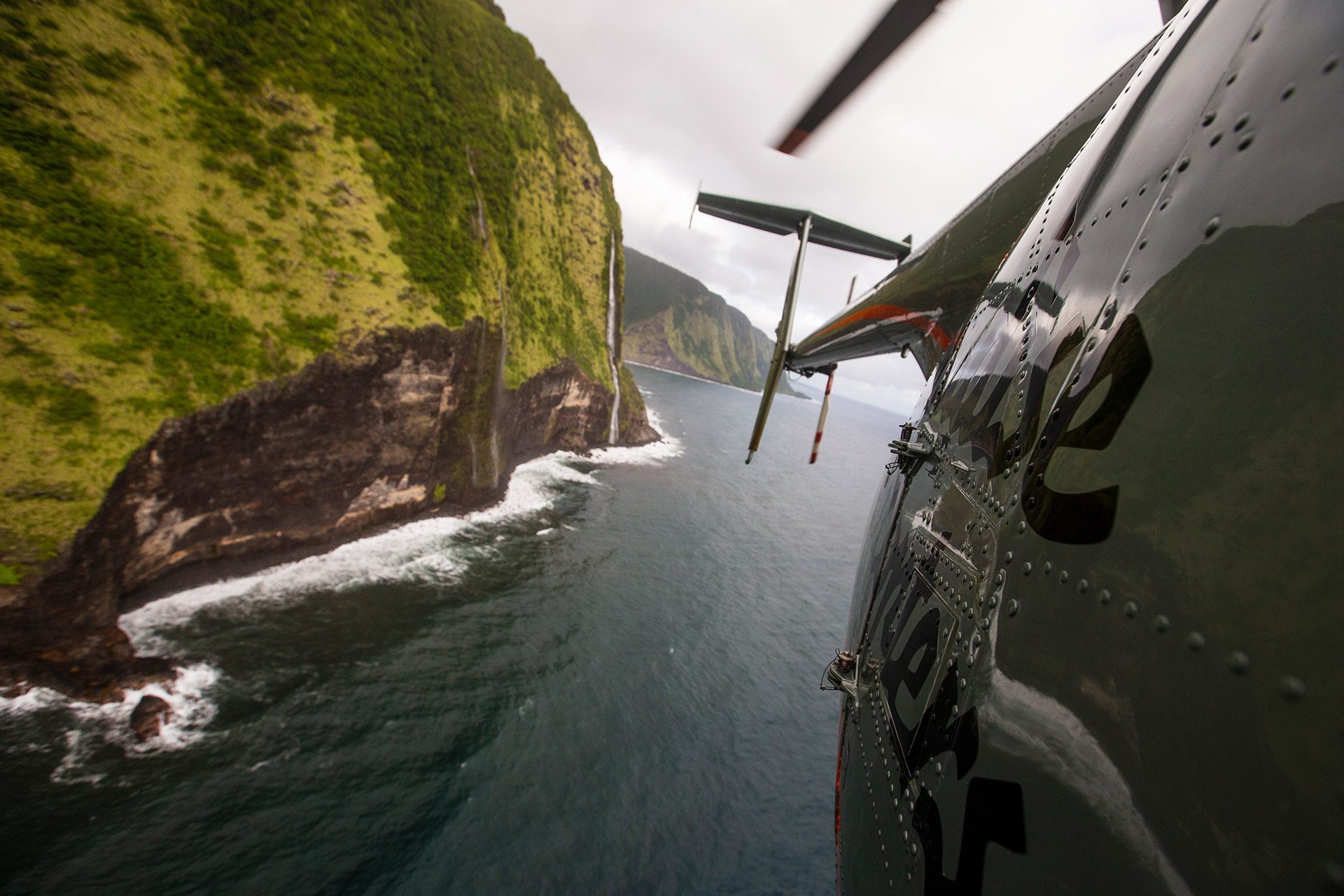 Experience Hawaii Tour Details
Highlights
Spend 1.5-2 hours flying over the Big Island's most notable landmarks

See all 5 volcanoes

Explore lush 2,000 ft. deep jungle valleys
See hidden white and black sand beaches

Experience the Kona Coffee district

Enjoy numerous opportunities for photos
Tour Description
Check-in will begin 45 minutes prior to your scheduled departure at the Kona Airport. Upon departure the tour will begin by flying over the famous Kona coffee district which is home to hundreds of farmers who take advantage of the volcanic soil to grow some of the finest coffee in the world. From there it's only a short flight to the immense slopes of both Hualalai and Mauna Loa. With the two-way headsets that will be used throughout the flight you will be able to learn about the history and geology of each unique area from your pilot as well as ask questions. The next sight which is among the most exciting of the trip is Volcanoes National Park where you will be able to observe an active volcano and see the crater left behind by the eruption of the Pu'u 'O'o vent.
Heading towards the eastern side of the Big Island will take you through the Kohala Valleys which are an incredible example of the pristine and untouched beauty that makes Hawaii such a wonderful destination. Observe from a bird's eye view waterfalls cascading down lush valley walls to the jungle below. On your way back to the Kona airport, get ready to see both Hapuna Beach and Kua Bay, which many consider two of the finest beaches in the world. Flight time will vary depending on the weather, but return time to the Kona Airport is expected to be anywhere from 1.5 – 2 hours after departure.
Price & Availability
120-Minute Doors-On Sightseeing Helicopter Tour From Kona Airport
Guests 265 to 300 lbs: + $100.00/person
Guests over 300 lbs : + $536.82/person

Check Out Other Helicopters Tours
No products found which match your selection.