See The Untouched Beauty Of Kohala Valley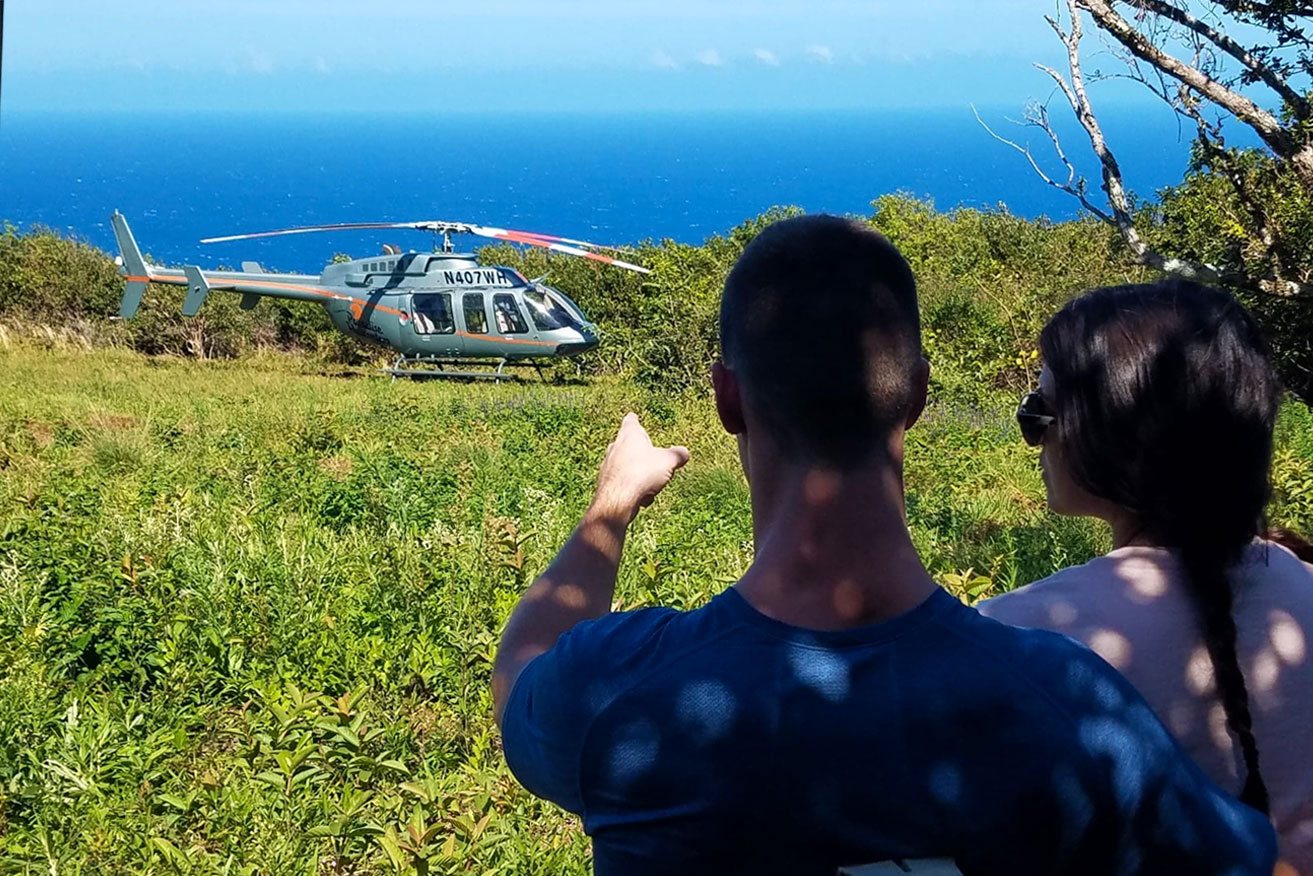 Kohala Coast Waterfalls And Remote Hike Tour Details
Highlights
See massive 2500' waterfalls

Catch views of the Kohala Coast

See remnants of previous volcanic eruptions
Venture deep into Kohala Valley

Stretch your legs with a mid-flight landing and hike

1 hour total flight time
Tour Description
Departure will be from the Kona Airport. Be sure to arrive 45 minutes prior to departure to check in. The helicopter will lift off from the Kona Airport and fly along the Kohala coast to give guests a chance to see waterfalls cascading into the ocean, gigantic sea cliffs, and pristine white and black sand beaches. On the way to Kohala Valley your pilot will also take you directly over the lava fields that remain after the Hualalai eruption of 1801 and the Mauna Loa eruption of 1859. The Kohala Coast and Kohala Valley are as breathtaking as they are rugged, and this narrated tour will educate guests on the history of the area as well as what makes it so significant to the Hawaiian people.
Mid way through the tour your pilot will land the helicopter in a remote location within the Kohala Mountains so you can stretch your legs and embark on a short, guided, .5 mile hike through a guava forest to an amazing lookout point. After the hike the helicopter will again take to the air to give guests a chance to see even more of this serene and untouched natural environment. Return time to the Kona Airport is expected to be 2 hours after departure.
Price & Availability
1.5-Hour Doors-Off Kohala Helicopter And Remote Hike Tour From Waimea Airport
1.75-Hour Doors-On Kohala Helicopter And Remote HIke From Kona Airport
Check Out Other Helicopter Tours
No products found which match your selection.