You still need to take that vacation because you need a break from your life, work, and other day-to-day responsibilities.
We need it to recharge our bodies and our minds. Experts have known for years that travel can help rekindle relationships, improve your confidence, helps you to appreciate the little things, and so much more.
The best thing to do to stay healthy is to take a vacation! Right now with all sorts of worries about travel, we want to help put your mind at ease and take a little bit of that stress (of not knowing what to do) off your plate.
Let's go over best practices and what you can do.
Of course, choose a place that makes sense and is right for your demographic. If you are an older adult with numerous health complications, then you donʻt want to put too much stress on your body going to exotic international locales, or cooler areas. You might be more susceptible to catching a cold or not having the support you need if you do get sick.
Hawaiʻi is a perfect choice for many vacationers as itʻs isolated and not overcrowded like places on the mainland USA as well as being warm and sunny too!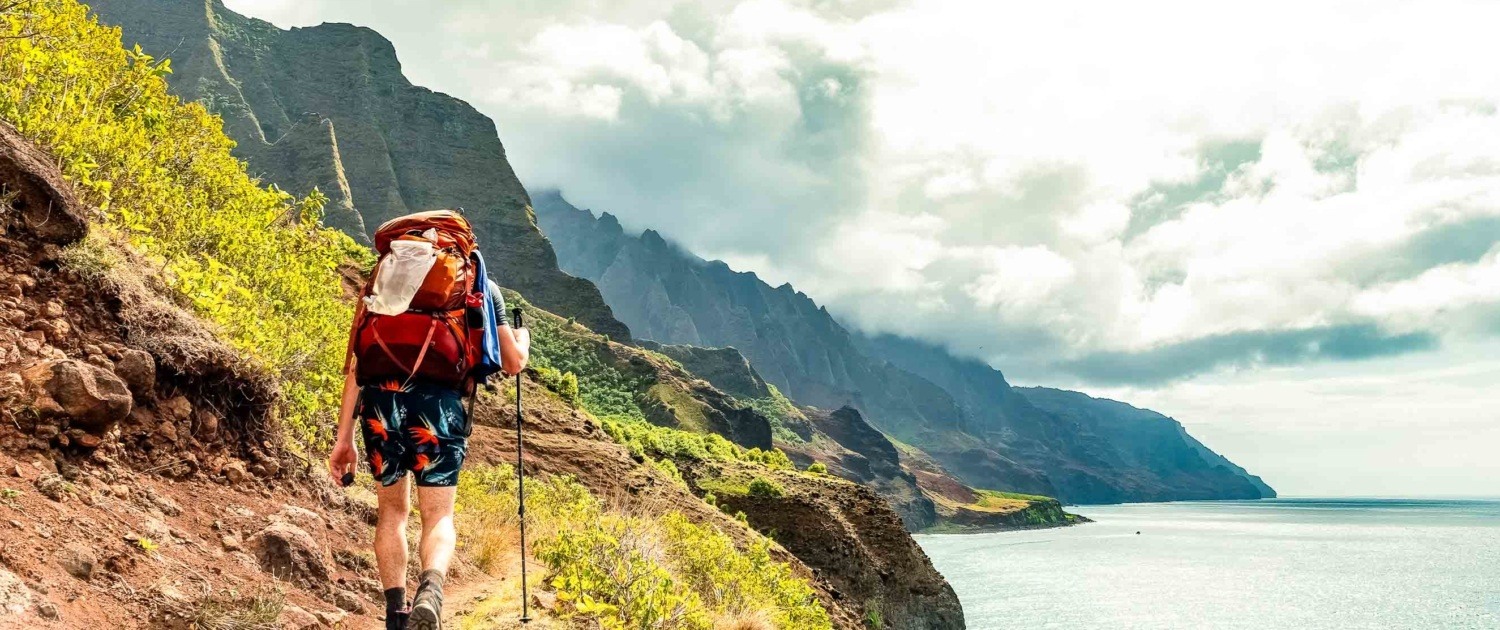 We are experts in Hawaii vacation planning, so knowing your concerns can help you have a stress-free vacation. Having us as an advocate for your travel health means you can have a trip of a lifetime and come home in even better condition than when you left. Talk to us about organizing your vacation free of worry at a great value.
Before You Leave Checklist
Most importantly, make sure that you aren't showing any signs of sickness. It's better safe than sorry since you don't want to be sick or get others sick by taking the chance. We strongly recommend getting a test done or check-up with a doctor, if possible within 3-days of your trip to Hawaii.
Here is a list of things to purchase and do before you leave:
Vitamin C & B12 shot before your flight
Stay extra hydrated with purified alkaline water 8.0 PH+
Get plenty of rest before your flight
Avoid contact with people who are sick
Boost your immune system with pre-travel exercise routine and healthy living practices
Airline companies & airport authorities are taking advanced measures to keep you safe in areas where there are a lot of people moving through and touching common surfaces.
Airlines are upgrading their cleaning procedures so that they will use "medical-grade" cleaning supplies (containing at least 60% alcohol, the same requirement for hospital sanitation) for surfaces that are commonly touched or have heavy use.
Every day planes are getting a full 6-7 hour cleaning with all shared surfaces getting disinfected.
They check and change their HEPA filters exactly as they are needed keeping air-quality within the airplanes as high as it can be.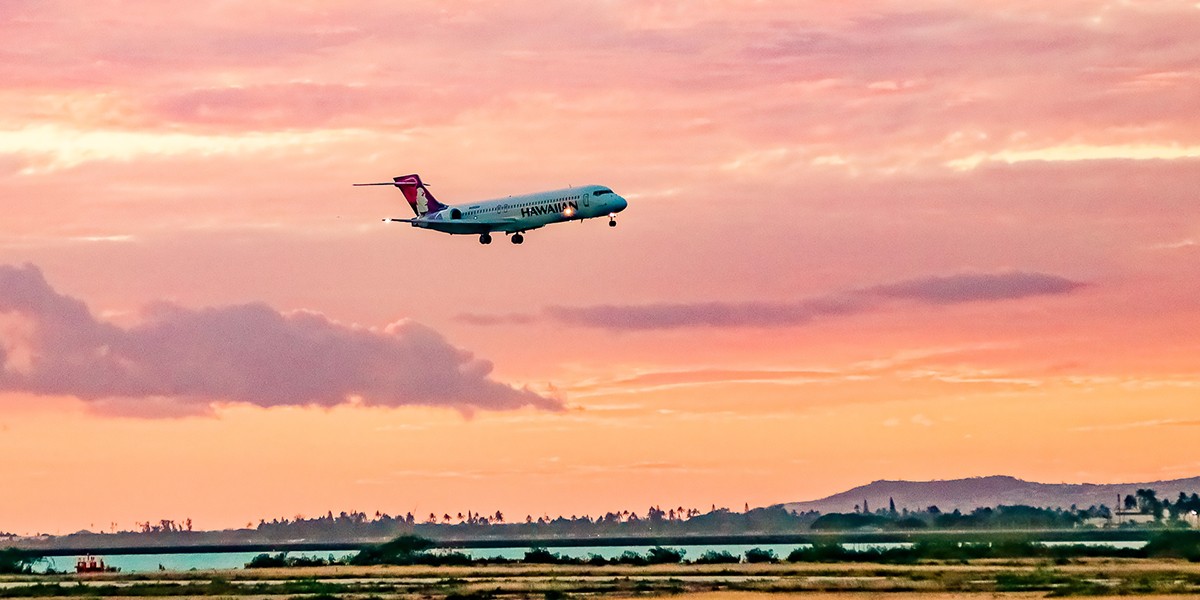 August to November 2020
Plan to travel before October to take advantage of an amazing set of deals offered by Alaska, Southwest, Hawaiian, and others.
Before departing for your vacation, take the first step at home: check the airline and airport websites for the most up-to-date, reliable information regarding flight changes and cancellations as well as requirements like negative test results.
Unfortunately, cruise ships tend to have a lot of health issues related to them. They are very hard to keep clean, and although their teams do their best, certain boats can't get rid of the viral infections aboard.
Ships traveling within the state and doing port-of-calls to each of the main islands of Hawaiʻi have been free of any issues, but those visiting from other areas are not so lucky.
Getting to and from places requires some sort of vehicle run by shuttle, tour, rental, or taxi companies. Those vans, buses, cars, and jeeps are washed and cleaned often with commercial-grade cleaning materials and disinfectants. Avoiding public transportation like city buses is recommended as these vehicles do not get cleaned with as much regularity and, additionally, see a higher number of people, increasing possible exposure.
Going on excursions in small groups, such as tours with fewer than 15 people is the best way to see the location as well as to get to know everyone on tour. Many of our tour operators, like those visiting Pearl Harbor, have a max of 12 guests per guide, so you not only get individual attention, but the guide also knows what is going on with every person so they can take better care of everyone.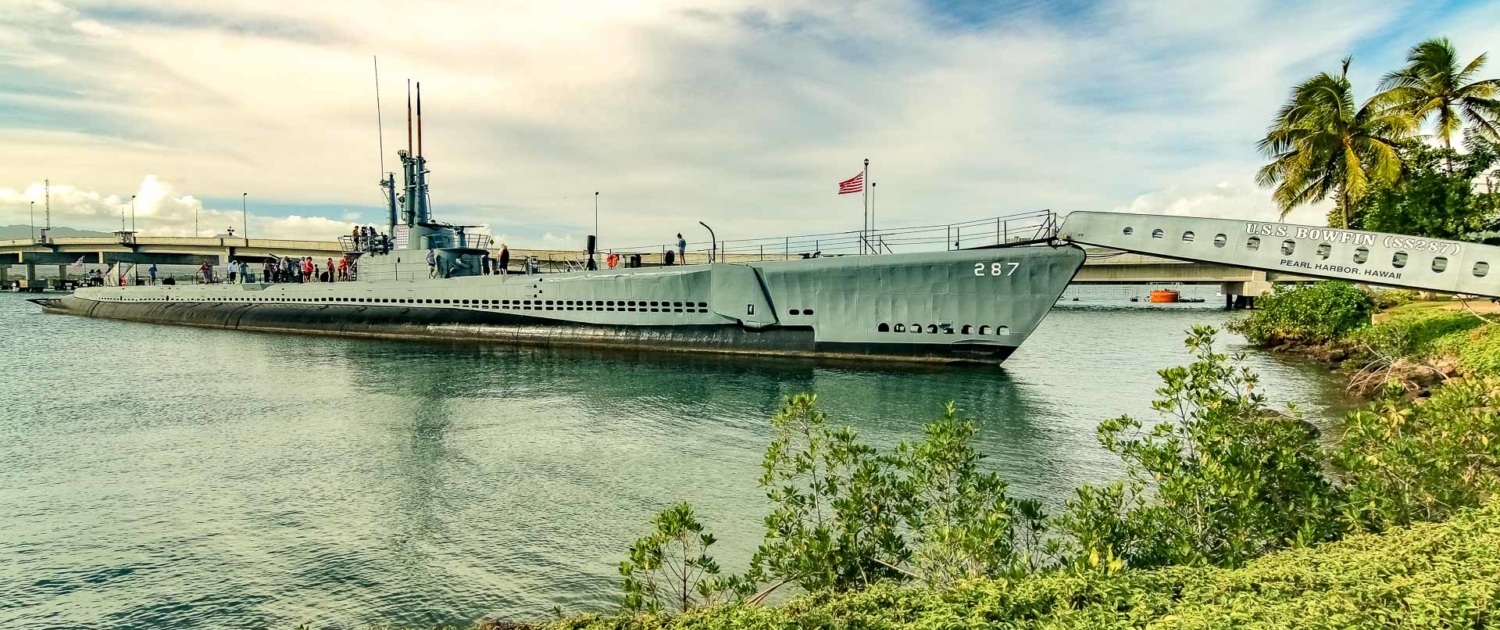 If you are planning on having your own vehicle during your entire stay in Hawaii, then rest assured knowing all the companies are doing what they can. Even small, local rental car companies like Manaloha Rent-A-Car on Maui are wiping down seats, handles, knobs, buttons, and the steering wheel with alcohol wipes before every guest pickup.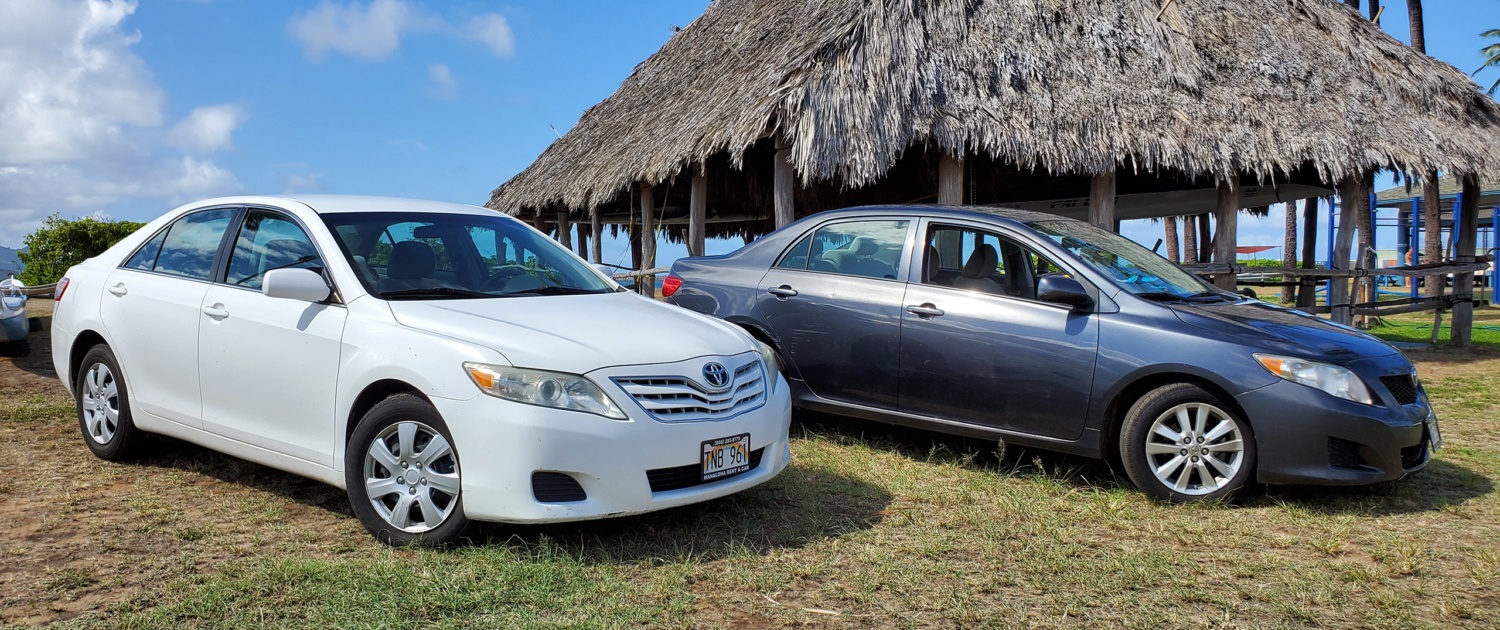 Hotel rooms are already cleaned thoroughly after each guest leaves, but using housekeeping services during your stay helps as well. Many guests like to maintain their privacy, but in doing so, donʻt get their room cleaned as often. You may want to forgo that and let your room be cleaned more often if you are traveling with someone a little more susceptible to getting sick. The primary concern when it comes to allowing housekeeping into the room while you are away is the safety of your belongings. Hawaiʻi is an overall very safe place, and your valuables are very secure when left in the room. If you are still feeling uneasy, utilize the safe provided for guests in-room or at the front desk.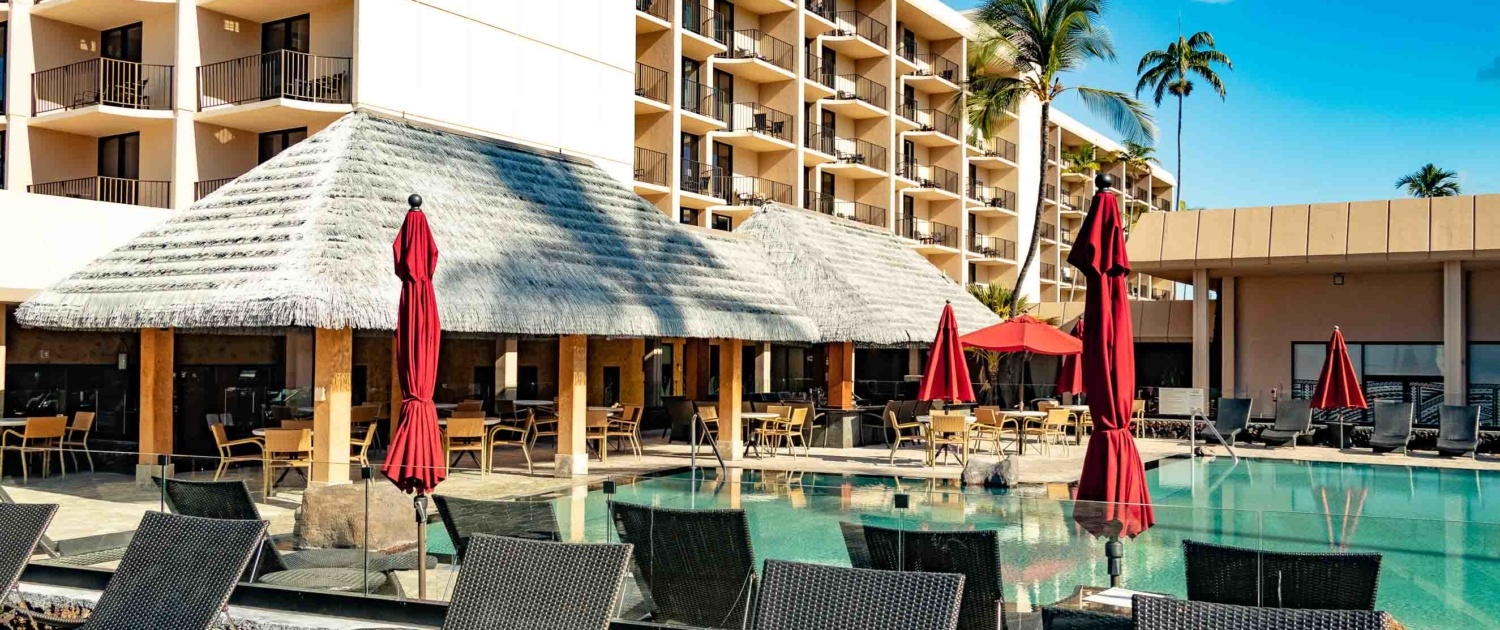 Authorities are recommending people stay away from big group gatherings, so many concerts and festivals are being canceled across the state.
Tour and activity operators are doing a lot daily to keep their guests feeling great. From wiping down the equipment after each guest or cleaning public surfaces, our vendors are going beyond what is necessary to keep you comfortable.
Most viruses and the common-cold do not thrive in heat, so visiting Lahaina is a great choice – and nothing is hotter in Lahaina than Moana Glass! At Moana Glass, you can learn glass blowing techniques in private sessions, with only your group and instructor. Every tool is wiped down with alcohol after each guest, and the teachers wash their hands before working with each guest.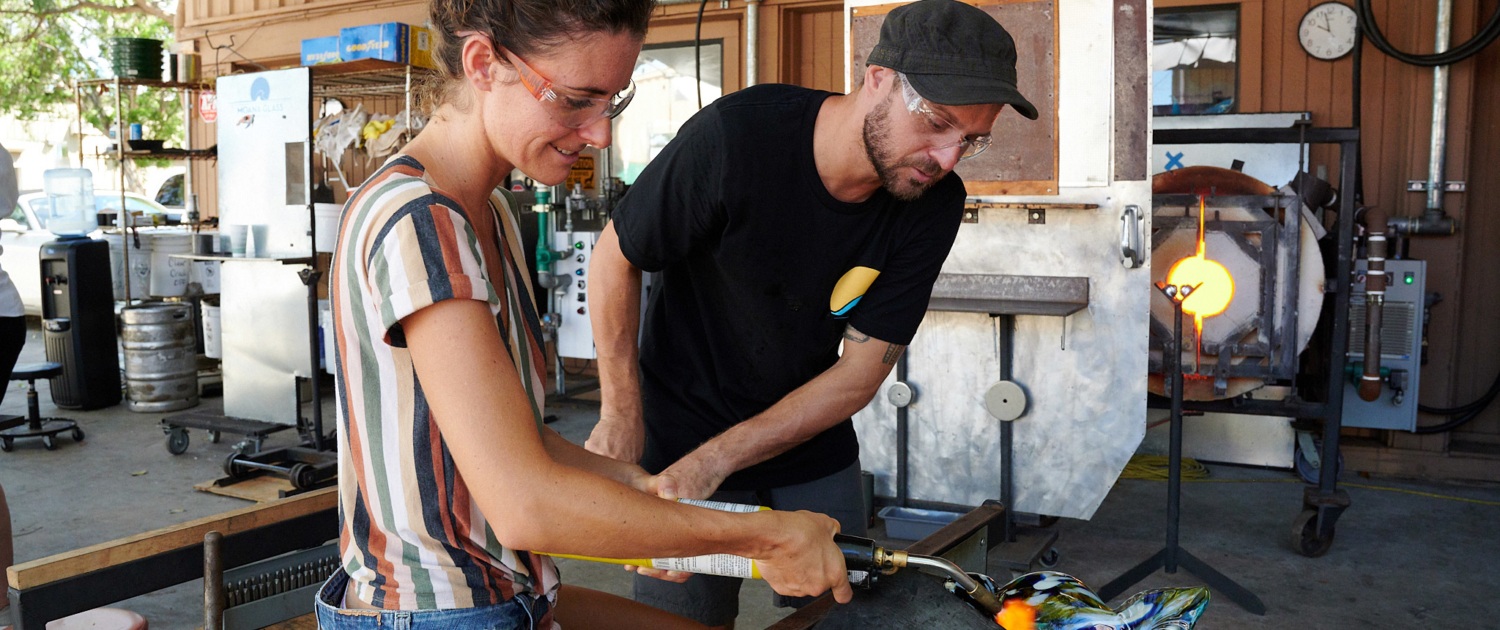 Featured Big Island Activity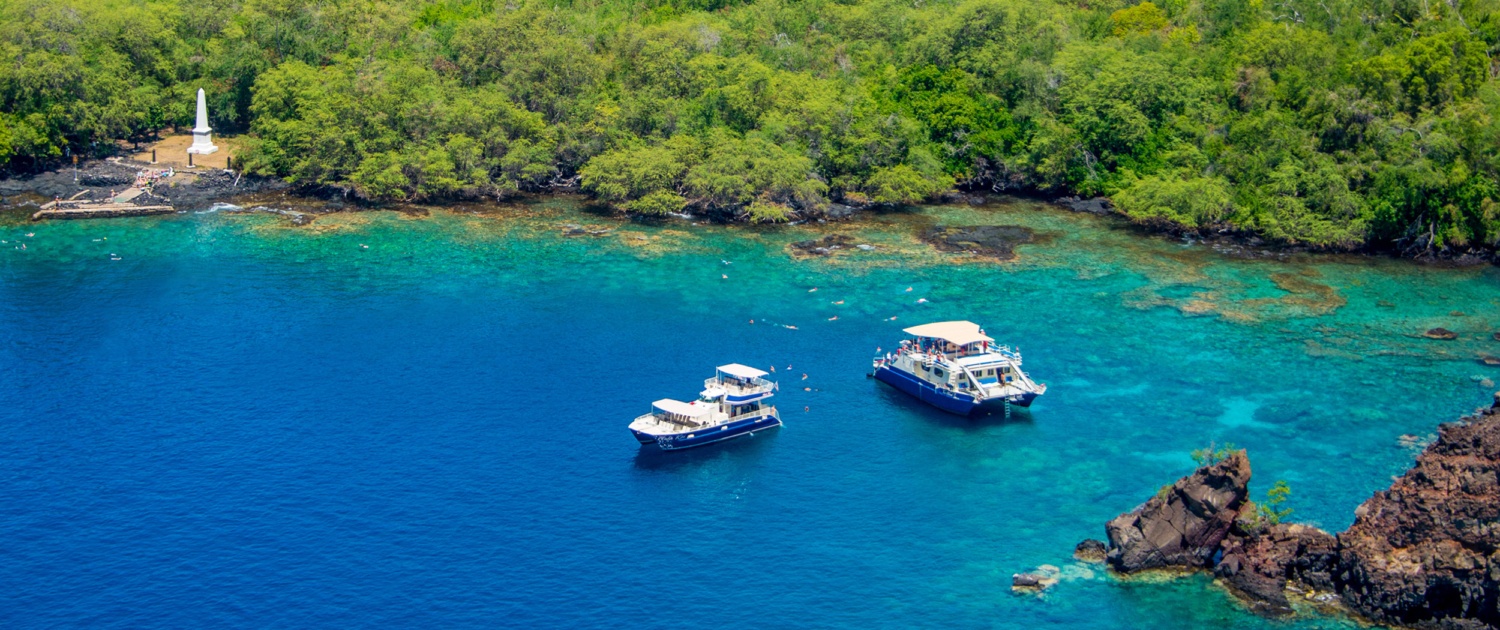 On the snorkeling boats and cruises, guests are offered hand-sanitizing stations to use at their discretion. This is great to help keep the spread low. Because many viruses have an "incubation period" meaning, a time when you have it or a carrier of it but not experiencing any symptoms, so taking the general precautions is always positive.
Visiting Our National Parks
Staying out of the crowds doesnʻt mean you have to avoid all the popular places across Hawaii. Visiting the top sites with local expert guides on private and small group tours can be done on each island in the chain. You wonʻt be stuck in the crowds as the guides know when the best times to visit all the top spots for the best experiences with the fewest people. Still get out there and check out Hawaii Volcanoes National Park or Haleakala Summit at Sunrise.
Tour vehicles are cleaned daily, inside and out. They take care of wiping down surfaces and using sanitizing sprays where cloths canʻt reach.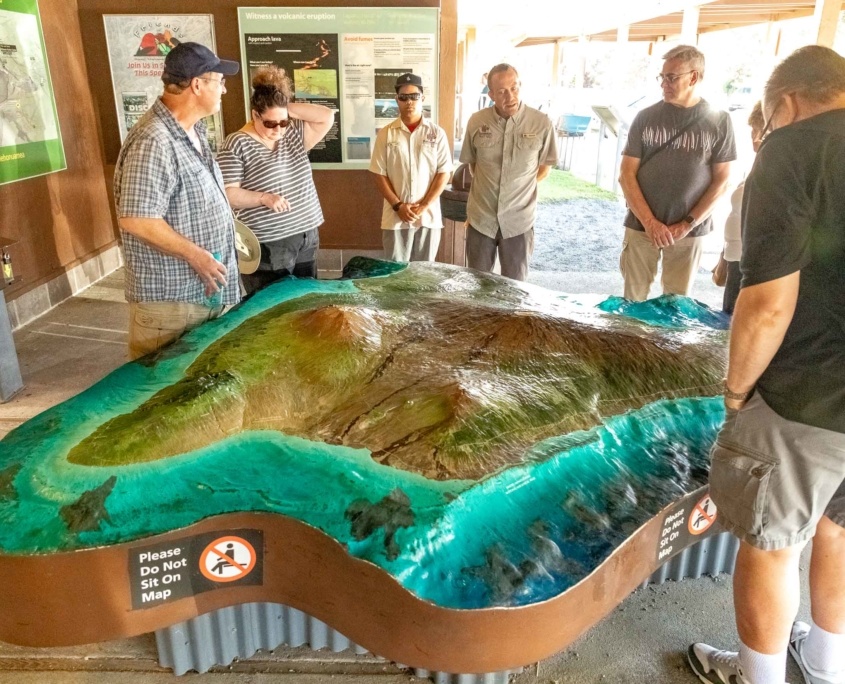 There are great discounts to be had across all the islands when it comes to hotels, activities and even restaurants. Up to 20% off during March and April in some cases, like on Kauai where you can explore a lava tube or book a 3-night Kauai vacation package and save lots. Our on-island concierge will work hard to bring our advertised price even lower by passing on the discounts we receive onto you after booking.
Is 3 Nights Enough Time On Big Island?
The Big Island of Hawaii is huge, sorry to be obvious. There is no way to see everything in just 4 days. You can see the highlights in a few days which is what this package is about.
Is 3 Nights Enough Time On Maui?
There is never enough time on any of the Hawaiian islands. Most visitors tend to spend over a week on the island. There are a ton of great beaches, towns to explore and incredible parks. Our 4-day tour allows you to get in some great sunsets, beach time, tour the road to Hana and hit a Luau. For someone who needs a break or is doing a multi-island vacation, then this works out pretty perfectly.
What does Paniolo mean?
Paniolo is the Hawaiian name for cowboy. The Big Island paniolos are world class cowboys who have won many national awards for their horsemanship skills.
What island is the best to visit to stay healthy?
Most colds & flu-type viruses do better in cooler weather so choosing Hawaii is a step in a healthy direction. The CDC recommends that you wash your hands often and keep a little distance (about 3 feet) between your group and others. Overall the most populous of the Hawaiian Islands is Oahu and of the main islands, Kauai has the fewest people. So you have a better chance of not being around people on Kauai than you would on Oahu. If you follow their recommendations then you should stay very healthy throughout your vacation.
What Can I Do To Prevent Getting Sick?
The very best way to not get sick is to not be stressed but we know that is almost impossible. Itʻs the reason why most people are taking a vacation, to help de-stress!
The next best thing is to keep clean. Wash your hands often. Definitely before every meal and after visiting any public places.
You can also wear a facemask that can filter about 50% of the air you breathe in public areas.
Choose accommodations that use HEPA filters. Ask our concierge staff about it.
Stay at hotels that adhere to a higher standard when it comes to cleaning protocols.
Get outdoors and away from the crowds. Choose tours and activities for small groups. All our Pearl Harbor Tours are 12 guests or less.
What Are We Doing To Keep Guests Safe?
Our teams and vendors take our guestsʻ safety seriously. Our road tour vehicles are cleaned, wiped down and sprayed with disinfectant nightly. Depending on the location and activity, guests will be offered options like cleaning wipes or hand sanitizers. Shared equipment are cleaned after each use including helmets used on ziplines and biking tours as well as snorkels and masks. We monitor our staff very closely so we catch any illness before it spreads.
Is The Coronavirus Affecting Hawaii?
This particular illness thrives in cooler climates so Hawaii is not impacted at this time. There has been some cases that have occurred here but no deaths or widespread infections are reported. Residents have become more cautious, purchasing basic household supplies in bulk so that they donʻt have to go out to the stores as often.  Across the state there are still a lot of visitors from across the world enjoying their vacations without disruption.
COMMON PRACTICES TO NOT GET SICK
There are a lot of great activities across the islands that donʻt involve a lot of other people, but the ones that do, there are ways that you can help keep yourself (and others) healthy.
Wash Your Hands Frequently

We were taught this when we were young. Itʻs the best way to prevent the spread of disease.
Make sure to use soap and water to wash for at least 20 to 30 seconds.

Limit touching your eyes, nose, or mouth.
Cough or sneeze into a tissue or your flexed elbow, never your hand.
Maintain a distance of at least 3 feet from people who are coughing and sneezing.
And finally, remember to relax! You are on vacation, after all! Too much stress will lead to an early death, so put your worries aside, knowing you have taken the appropriate precautions. Sit back and relax on your Hawaiian vacation. It's the healthiest boost you can give yourself – and you deserve it!