Join us today and discover the magic of horseback riding! Our goal is to share the joy of horseback riding with young members of our community by providing affordable and accessible horsemanship opportunities. We have created a range of lessons for students of all ages and experience levels. And we've also introduced financial aid programs to help get more youth in the saddle.
North Shore Stables Horseback Riding Lessons Features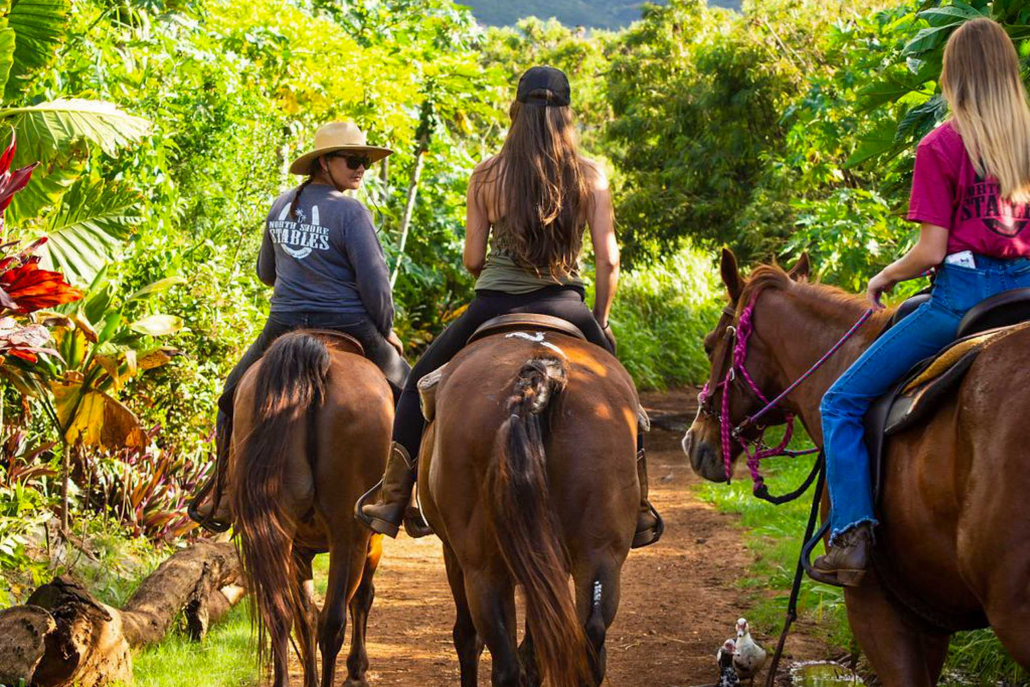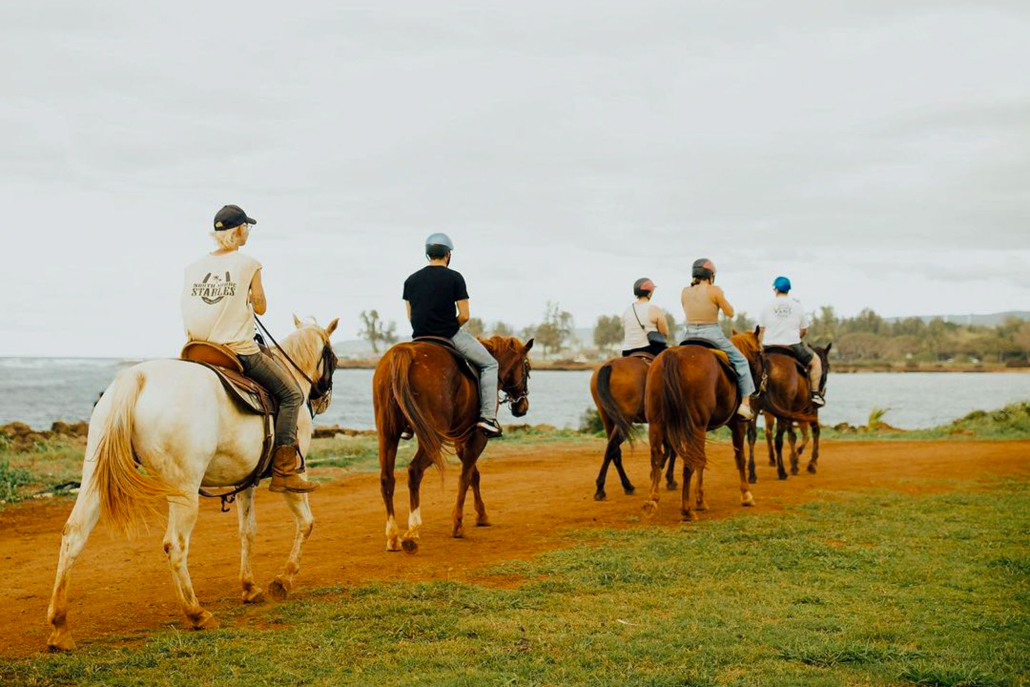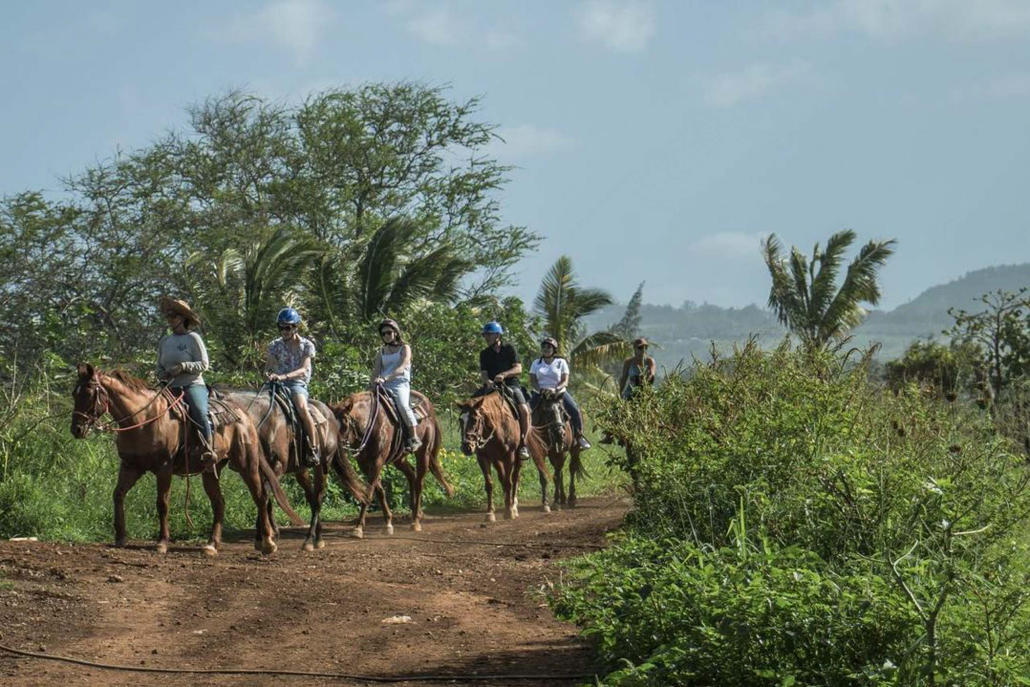 Lessons for the whole family
We offer lessons for keiki as young as 2! Our program is designed to guide riders through the basics of horsemanship, on to beginning riders, and through advanced. We even offer jumping and grooming sessions! Our expert trainers will work with you to choose the best sessions for your abilities and your riding goals. We will be with you as you progress to ensure you have the guidance you need to succeed.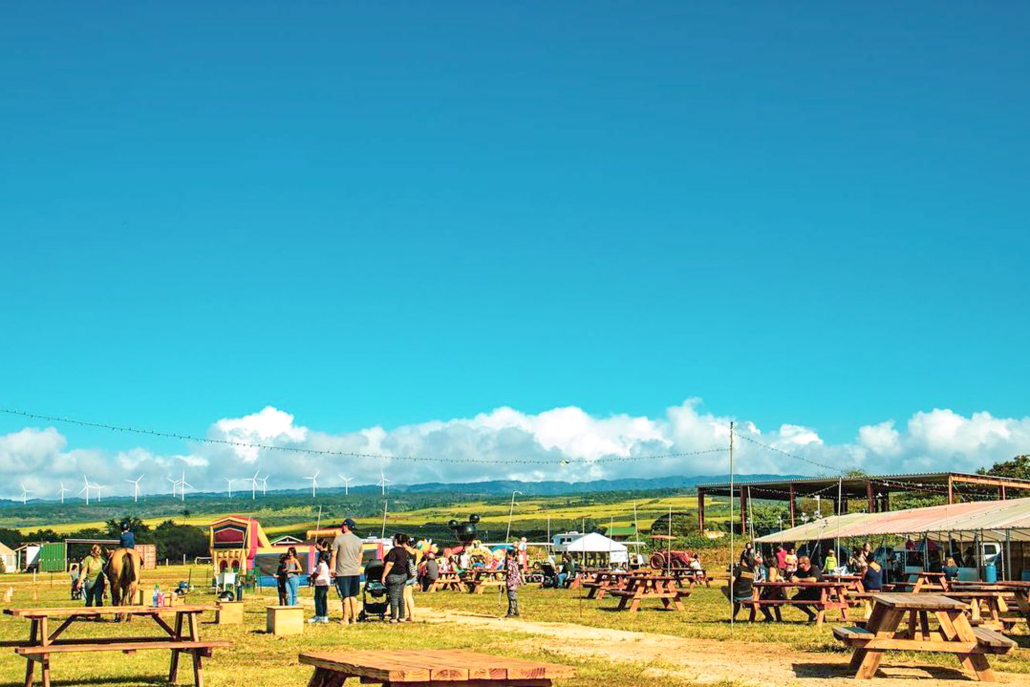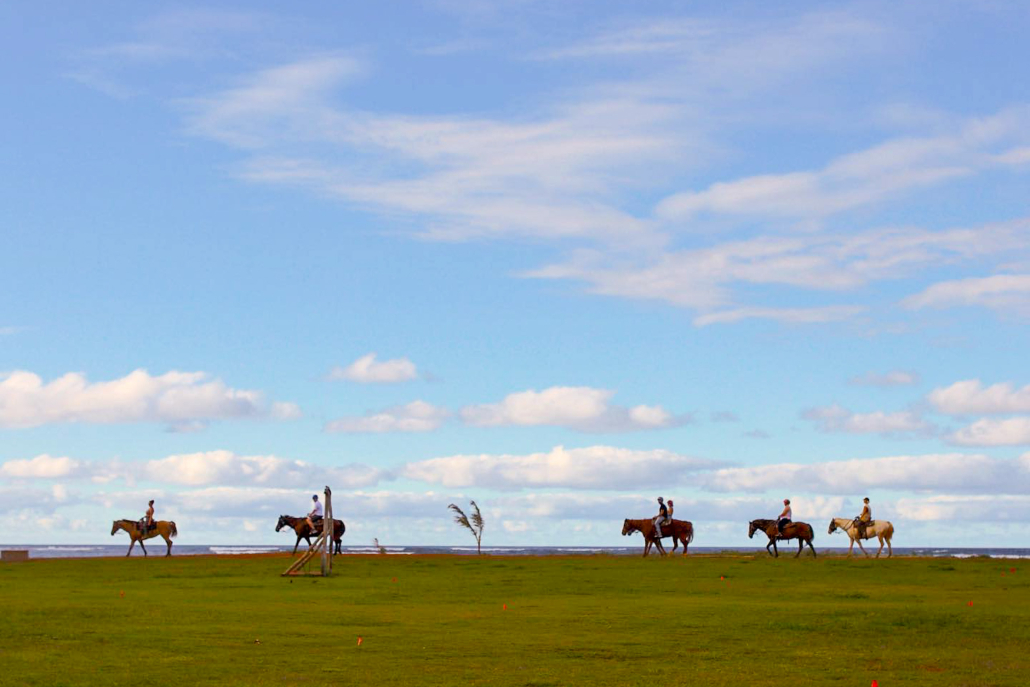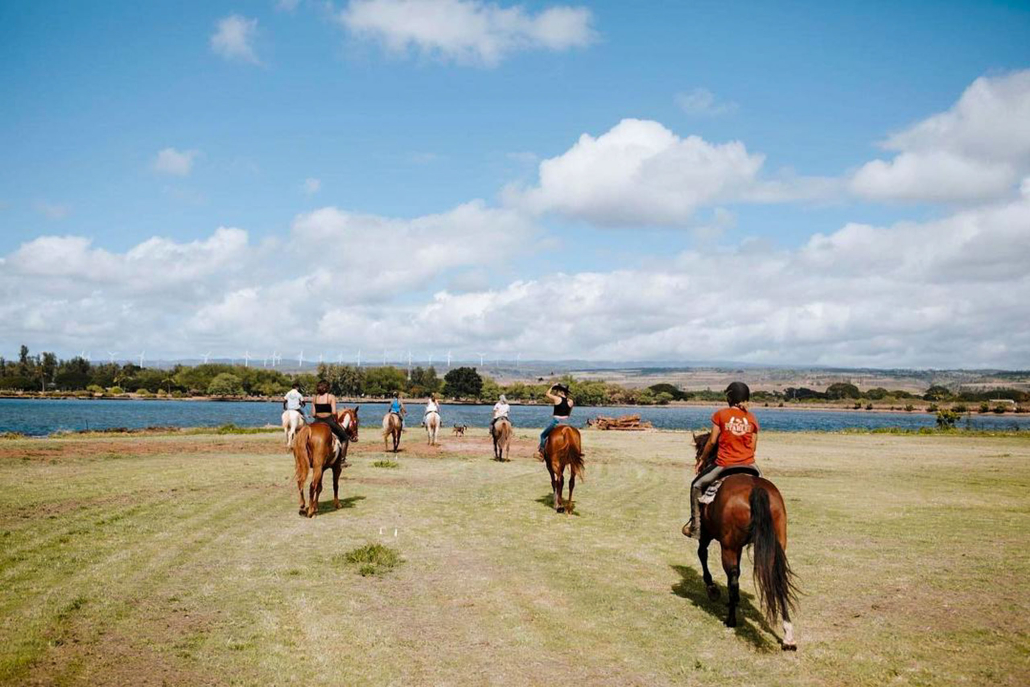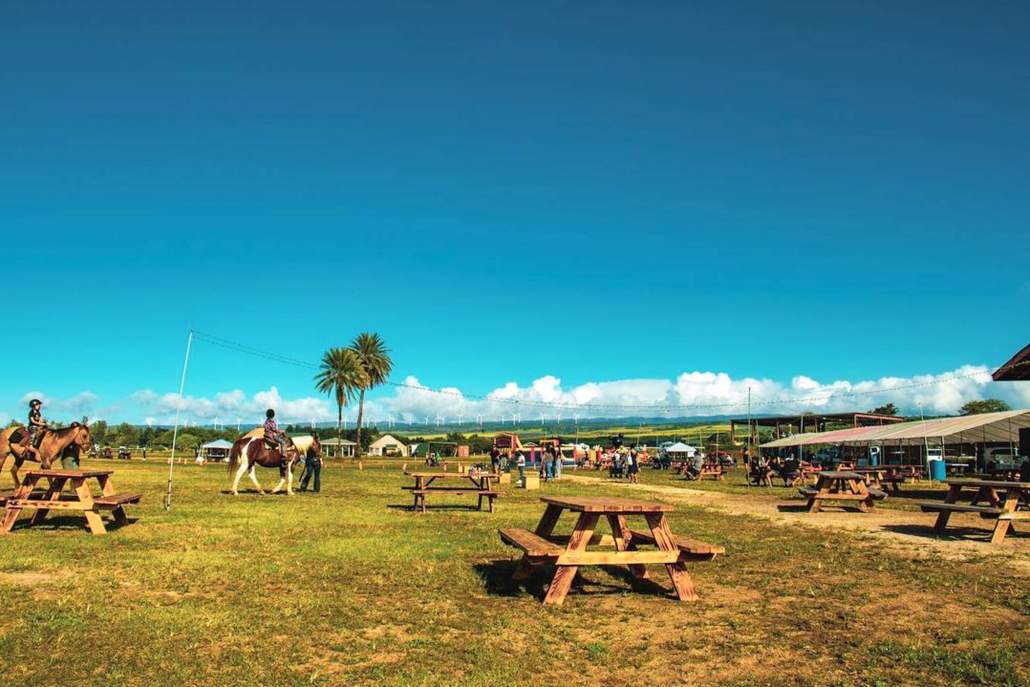 Gorgeous Views in a Peaceful Setting
Waialua on the North Shore of O'ahu is simply breathtaking. With beautiful beaches, dramatic cliffs, and lush green valleys, it's easy to see why Waialua is such a popular destination. Despite being just a short drive from the hustle and bustle of Honolulu, Waialua feels like a world away. With its rolling green pastures and pristine beaches, Waialua is a slice of paradise.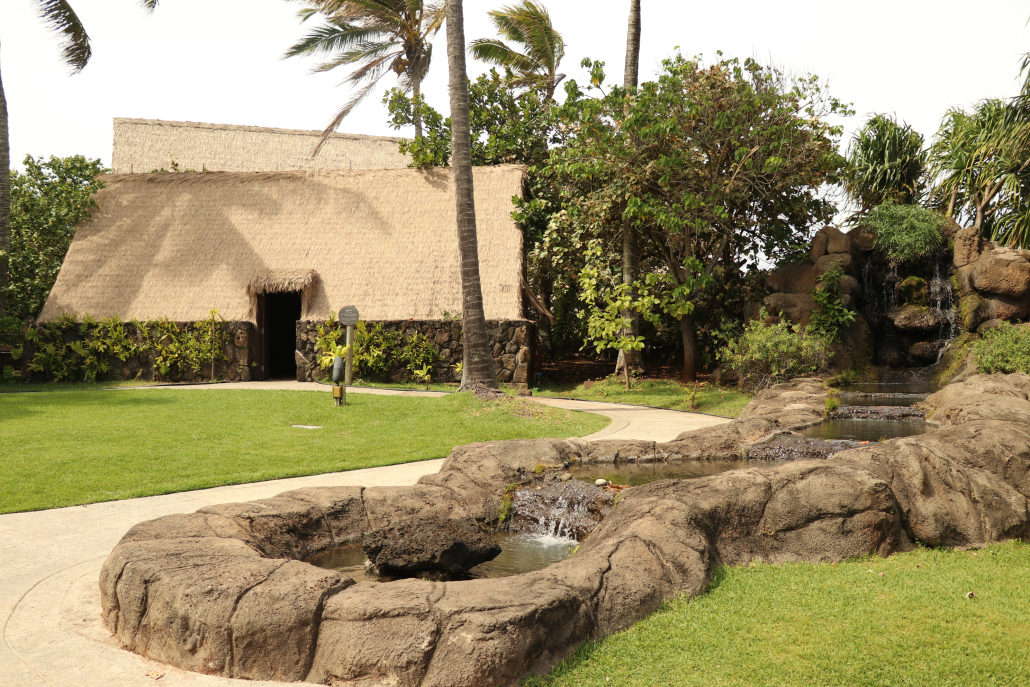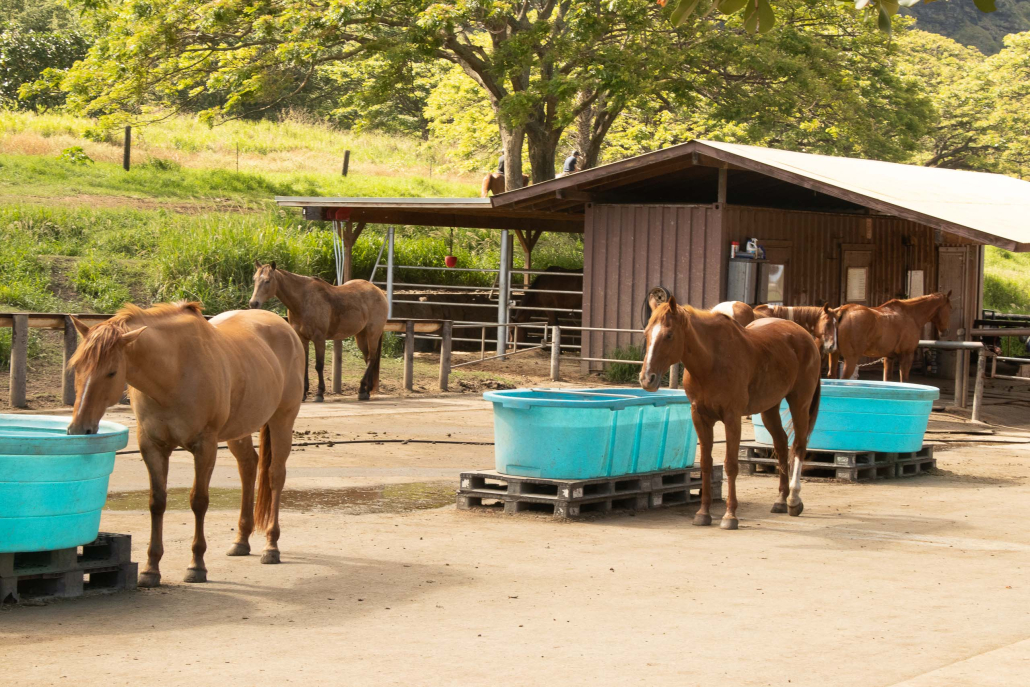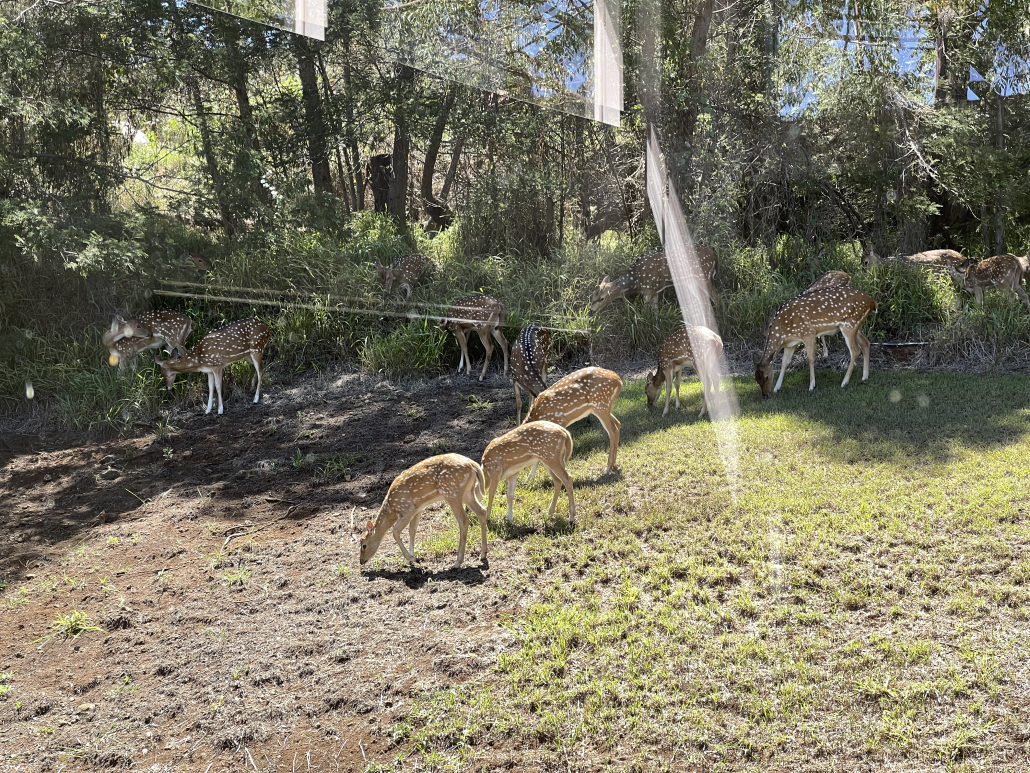 Our petting zoo is fun for kids and allows them to meet our tame animals up close. Our animals include sheep, goats, pigs, turtles, tortoises, chickens, mini-horses, dogs, and ducks. Be sure to bring some quarters to feed your favorite petting animals. And don't forget the camera for those great photo ops!
North Shore Stables Horseback Riding Lessons Details
Highlights
Lessons For All Ages And Levels

Learn More Than Basic Riding

Expert Instructors
Petting Zoo

Learn Jumping and Grooming

Financial Aid available
Description
We offer seven different types of lessons to accommodate everyone from keiki to advanced riders. Whether you're a beginner or advanced, we have something for you. To make sure everyone has the chance to learn, we have also launched financial aid programs. Come explore the wonderful world of horsemanship with us.
The Keiki Riding Lesson is the perfect option for your little ones who are eager for more than just a pony ride! At this stage, young children are full of curiosity and energy, so we've crafted a unique lesson just for them. Our age-specific program ensures that your child stays focused and engaged, while learning attainable horsemanship skills like basic care and grooming. They'll also get some quality saddle time, where they'll learn about body positioning, balance, control, and communication with their horse. Plus, learning to control a horse is a great confidence-builder.
Our lessons are designed to build on each other in stages. Each one builds on previously learned foundational horsemanship skills and focuses on more advanced tasks and techniques. Over time, students will work on walking, trotting, maneuvering around obstacles in our arenas, and more!
When you come for your lessons, our petting zoo will greet you with adorable, friendly farm animals, which you can feed and get up close and personal with.
With options for both kids and adults, horseback riding is the perfect Hawaii activity.
Price & Availability
North Shore Stables Keiki Riding Lesson
Private Lesson

$

60.00
Buy Five Get One Free

$

300.00
North Shore Stables Basic Horsemanship Lesson
Private Lesson

$

60.00
Buy Five Get One Free

$

300.00
North Shore Stables Basic Riding Lessons
Private Lesson

$

60.00
Buy Five Get One Free

$

300.00
North Shore Stables Intermediate Riding Lesson
Private Lesson

$

60.00
Buy Five Get One Free

$

300.00
North Shore Stables Advanced Riding Lesson
Private Lesson

$

60.00
Buy Five Get One Free

$

300.00
North Shore Stables Jumping Lesson
Private Lesson

$

75.00
Buy Five Get One Free

$

315.00
North Shore Stables Full Groom Lesson
Private Lesson

$

100.00
Buy Five Get One Free

$

500.00
Don't forget to check out our best deal yet, The "Buy 5 Get 1 Free" package!
Purchase the package upfront and receive one free lesson with your purchase.
What's Included
Knowledgeable staff
All helmets and safety equipment
Time at the Petting Zoo
Childcare available
Departure & Return
67-221 Waialua Beach Rd.
Waialua, HI 96791
Please plan to arrive 30 minutes BEFORE your scheduled reservation time. This time will be used to sign liability waivers and prepare for your ride. Don't forget, there's a full petting zoo for you to check out while you wait!
Cancellation Policy
Customers will receive a full refund with 24 hours' notice of cancellation. Customers will also receive a full refund in case of operator cancellation due to weather or other unforeseen circumstances. Contact us by phone to cancel or inquire about a cancellation. No-shows will be charged the full price.
Frequently Asked Questions
Horseback weight limit is 200 lbs.

Can younger children ride the horses?

Yes! We offer keiki lessons for kids as young as 2.

Closed toe shoes are required for riders. Wearing long pants and sunglasses is recommended.

Are you able to offer financial assistance?

Our scholarship program was created to nurture our mission to provide horsemanship opportunities to those who would not otherwise have access. Through our scholarship program, we successfully sponsor 1,200 lessons per quarter!