An Exclusive Jeep Tour Of The Road To Hana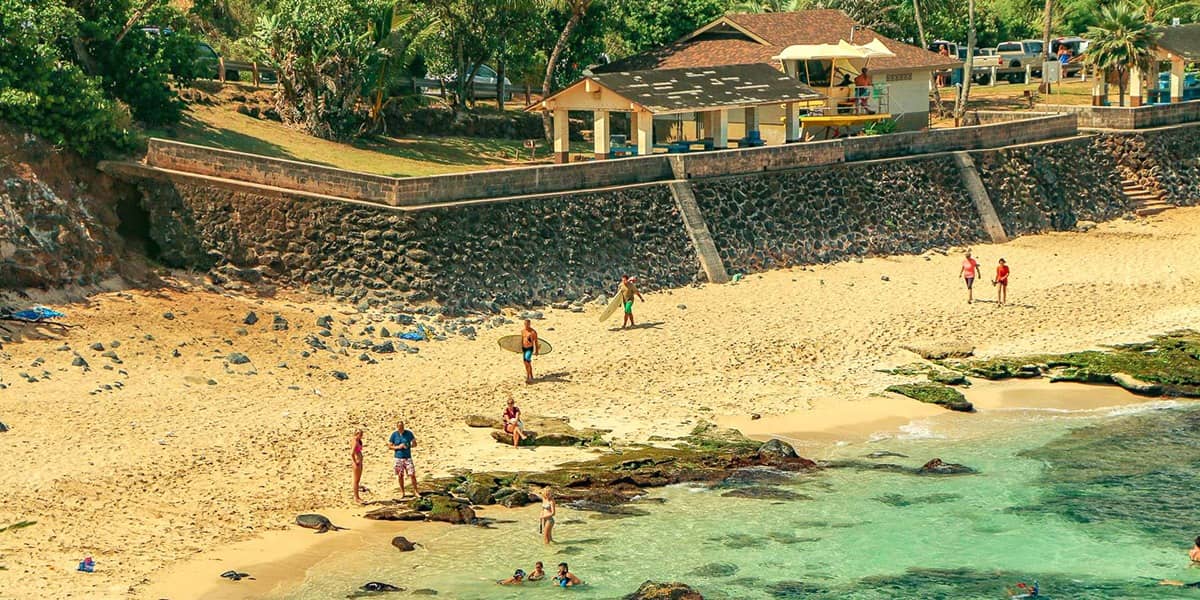 Road To Hana Jeep Excursion Details
Highlights
Vehicle pickup from your hotel or condo

Expert tour guide and driver
Follow the famous Road to Hana route

Explore multiple natural landmarks
Tour Description
This exclusive jeep tour begins with a pickup from your hotel or condo at 7am. While 7am may seem early, tourist activity builds up on the Road to Hana later in the morning, and this time will allow you the best opportunity to see all the iconic locations included on the tour without the crowds. The first stop will be Ho'okipa Beach just past the town of Paia, and even early in the morning you will likely see surfers enjoying the crashing waves. Continuing on the highway will take you into the dense jungle and will eventually lead to the Keanae Peninsula, which is a rugged region composed of volcanic rock near the ocean.
After the Keanae Peninsula you will head to the Pua'a Ka'a Waterfalls Park and the Wailua Valley Overlook where you will be treated to huge coastal views. One of the most popular stops on the Road to Hana is Waianapanapa State Park, which is known for the incredible black sand beach found there. Entrance fees for the park are included as part of the tour. Next up is the Garden of Eden, which is a famous Arboretum created by landscape designer Alan Bradbury to showcase his creativity as well as the unique flora found on Maui. After a long day of driving you will arrive in Hana. This town is quiet and secluded, and the people who live there full time wouldn't have it any other way. The tour will conclude by following the same route back down the Road to Hana towards Paia. Along the way you will still be able to catch glimpses of more amazing natural scenery including Rainbow Eucalyptus trees, Waikani Falls, and Makapipi falls. Return time is expected to be 8-10 hours after departure.
Price & Availability
9-Hour Private Road To Hana Tour In Jeep (up to 3 guests) From Kahului
10-Hour Private Maui Tour In Van (up to 5 guests) From Maui Hotels & Pier
10-Hour Private Hana Tour In Luxury SUV (up to 6 guests) From Maui Hotels & Pier
10-Hour Private Maui Tour In Mercedes Sprinter (up to 11 guests) From Maui Hotels & Pier
Cancellation Policy
We offer a full refund up until two weeks prior to your tour. Any tours canceled within the final two weeks prior to your tour will incur a $50 cancellation fee per booked Jeep. (This covers the Waianapanapa State Park voucher, which gets you into the black sand beach and which is non-refundable, as well any administration fees involved with cancellation.) Any tours canceled within the final 72 hours prior to the start of your tour will not receive a refund.
With the uncertainty of COVID, we have been more flexible with last-minute emergencies. We may be able to offer a 50% refund OR 100% credit for a future booking if cancellation falls within the 72-hour period. The exception would be if Hawaii or Maui shut down completely again, we would have to offer only future credit until we are able to open again.
Book Road To Hana Jeep Excursion Tour
Frequently Asked Questions
Yes, your driver and guide will pick you up at your hotel or condo.

You are welcome to bring anything that will make you feel comfortable in an outdoor setting, but our recommended supplies are as follows: swimwear, towels, sandals, sun protection, bug.