Cycling, Brew, Local Food and Culture
Food is one of the best ways to get to know a culture. Whether you're trying new dishes or sampling local specialties, food can give you a unique insight into a place and its people. That's why, when exploring a new city, one of the best things you can do is indulge in all the best local cuisine. There's no better way to do this than this leisurely bike ride around Honolulu, where you'll find an abundance of mom-and-pop diners serving up fresh, homemade dishes. From traditional Hawaiian fare to delicious sweet treats, there's something for everyone on this foodie tour.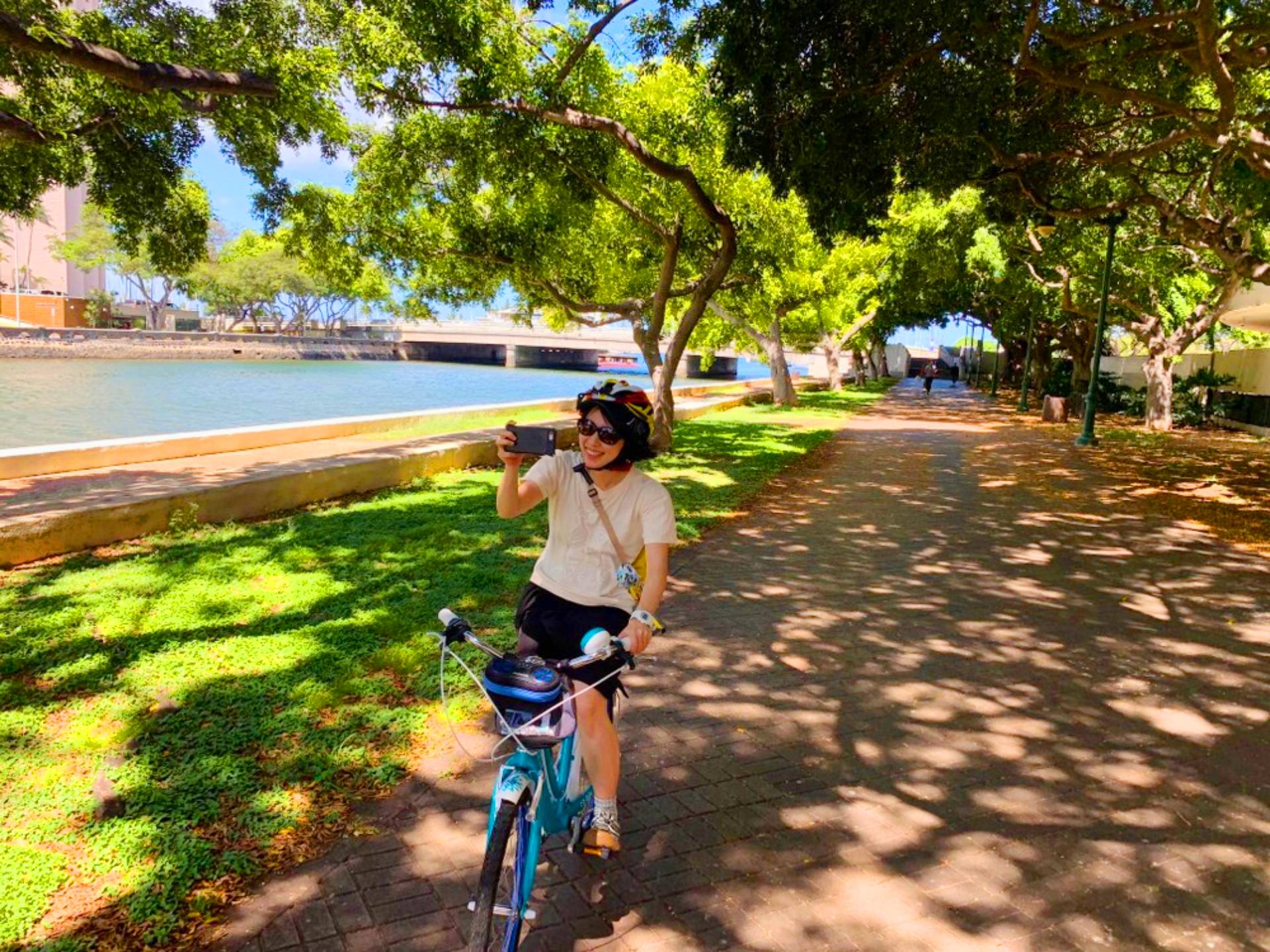 Tour de Foodie Honolulu Bike Tour Details
Tour Highlights
Flat terrain, leisurely pace

Customizable to your taste
Knowledgeable local guide

Visit local favorites off the beaten path
Tour Description
Come explore Honolulu with us and get a real taste of the city! We'll start by custom fitting your bike to you and share some brief safety tips. As we ride on this 8-mile mostly flat terrain, we'll make stops at the place where Gilligan's Island opening scene was filmed, a Hawaii Five-0 film location, Kewalo Harbor, Ward Village, and Kakaako Murals. Throughout the tour, we'll enjoy food and drink stops at some of Honolulu's best spots. And to top it all off, we'll finish with a cup of your favorite beverage. This tour is perfect for those who want to learn more about the history and culture of Hawaii while also enjoying the great outdoors. With food options available for vegetarians and vegans, this tour is truly customizable for everyone.
There is plenty to see along the way and you can grab some amazing photos. Your local guide will tell you all about the neighborhoods we ride through, and you will learn about the rich history of the area and the people who live here. And of course, you'll want to try our famous Malasada donuts! This is a tour that's perfect for foodies and fitness fans alike. All food and drinks are included. So come hungry and ready to pedal your way around paradise! Experience Honolulu like a local!
Price & Availability
Tuesday-Thursday-Sunday
5-Hour Foodie Bike Tour From Waikiki
Adults

Ages 15-64

$

189.00
Children

Ages 14 and under

$

149.00
Seniors

Ages 65 and up

$

169.00
**NOTE: Be sure to notify your guide of any food sensitivities/allergies when booking this tour to ensure your safety and the best experience possible.​
What's Included
Bike fit to your size
Food/drinks and snacks included.
Expert local guide
Helmet and handlebar bag for your stuff
Departure and Return
Departure point: Meet at Kuhio Beach Banyan Tree, Waikiki 1:00 pm
4.5-hour tour
Cancellation Policy
Full refund if canceled within 24 hours of your scheduled tour departure.
Tour de Foodie Honolulu Bike Tour Features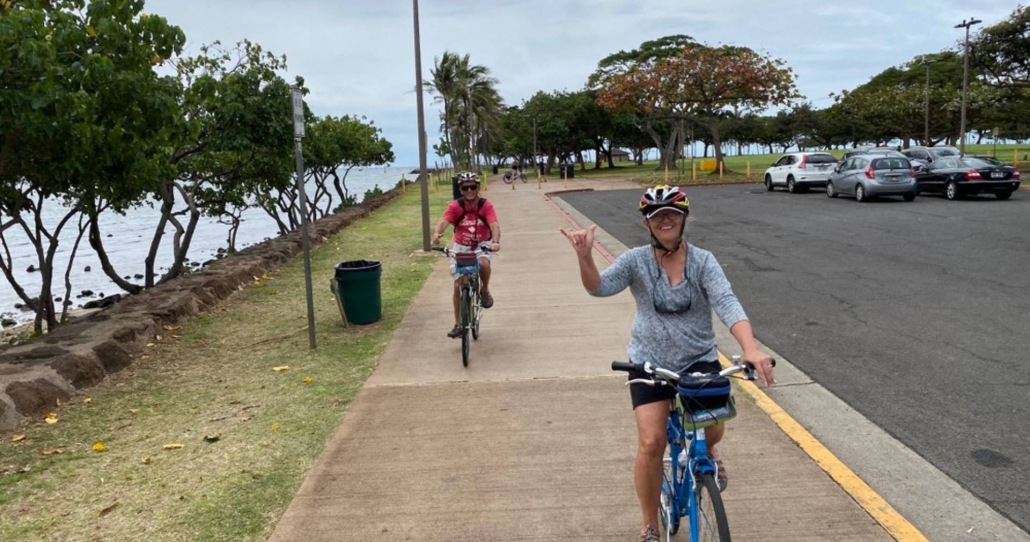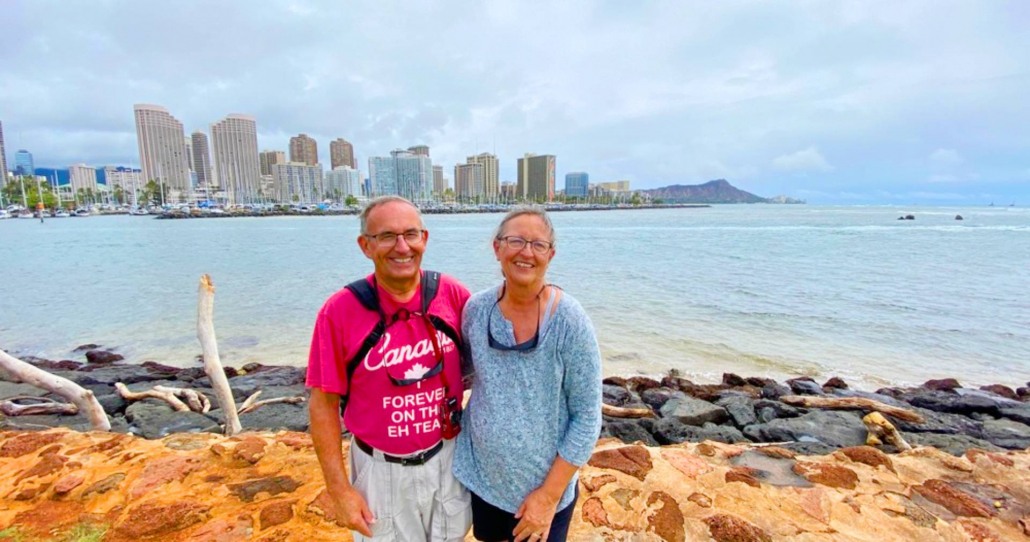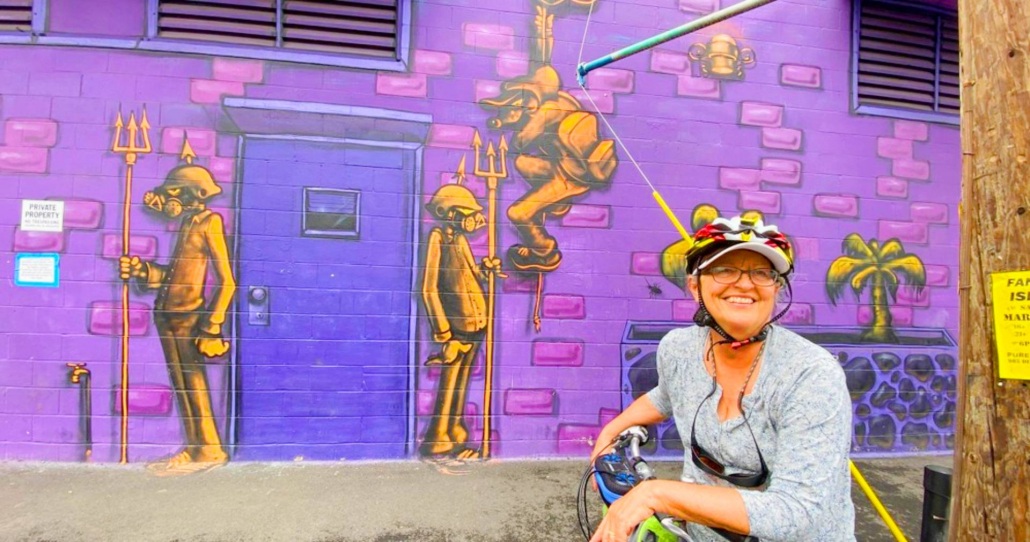 Bike enthusiast or not, it's a ton of fun
Bike riding is a great way to explore a new city. You can cover a lot of ground quickly, and it's a great way to get some fresh air and exercise. But you don't need the latest Lycra bikewear or flashy equipment to enjoy this bike ride. Just an appetite! We provide you with a comfortable, custom-fit bike and a knowledgeable guide. On our Tour de Foodie Bike Tour, you'll experience the delicious side of paradise with multiple stops for some local delicious treats.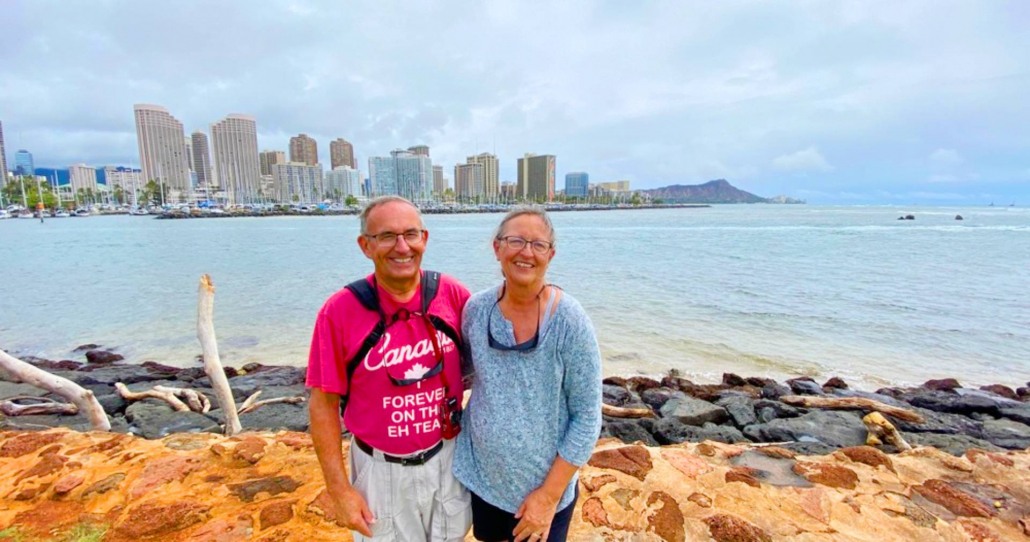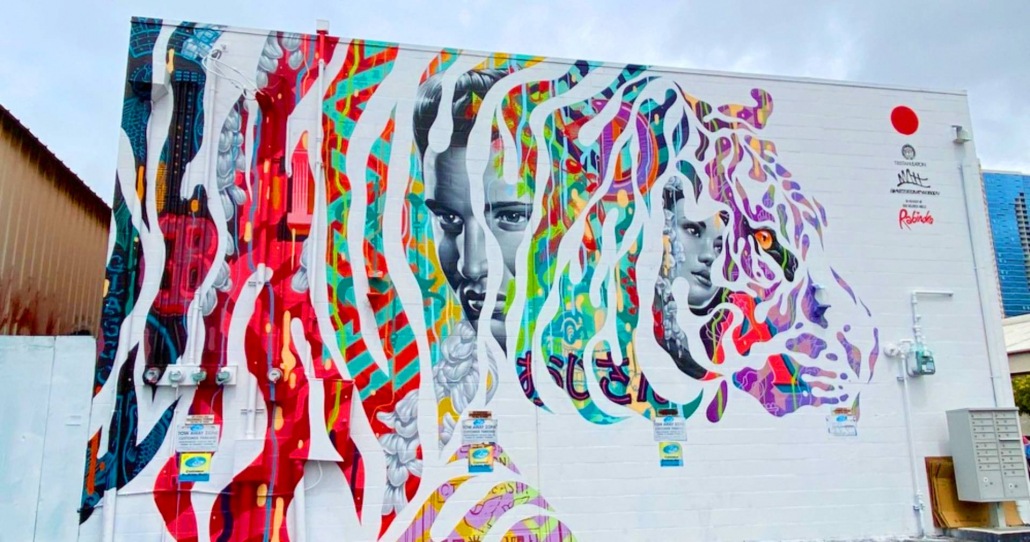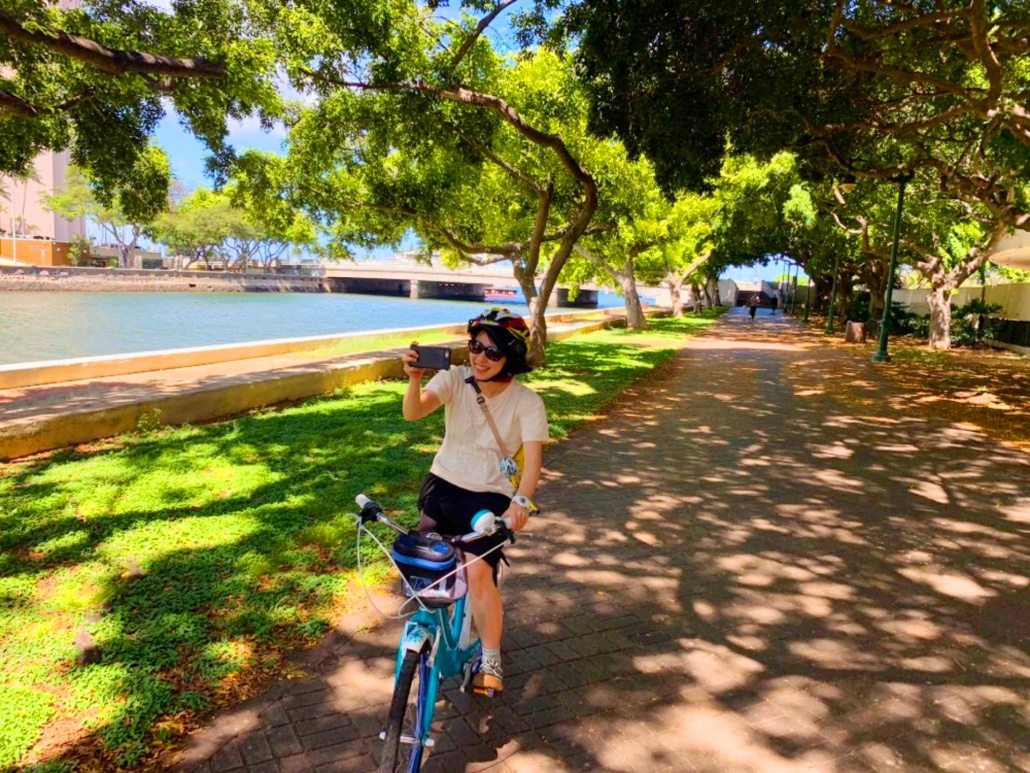 Learn some history about many parts of the city and taste the soul of Hawaiian food. This all-inclusive tour is infused with food, art, history, and brewery stops throughout. Your guide will impart historical and real estate knowledge, food lovers' treats, and local informative narration for a fantastic vacation experience. There are lots of photo ops so you will have tons of memories to share.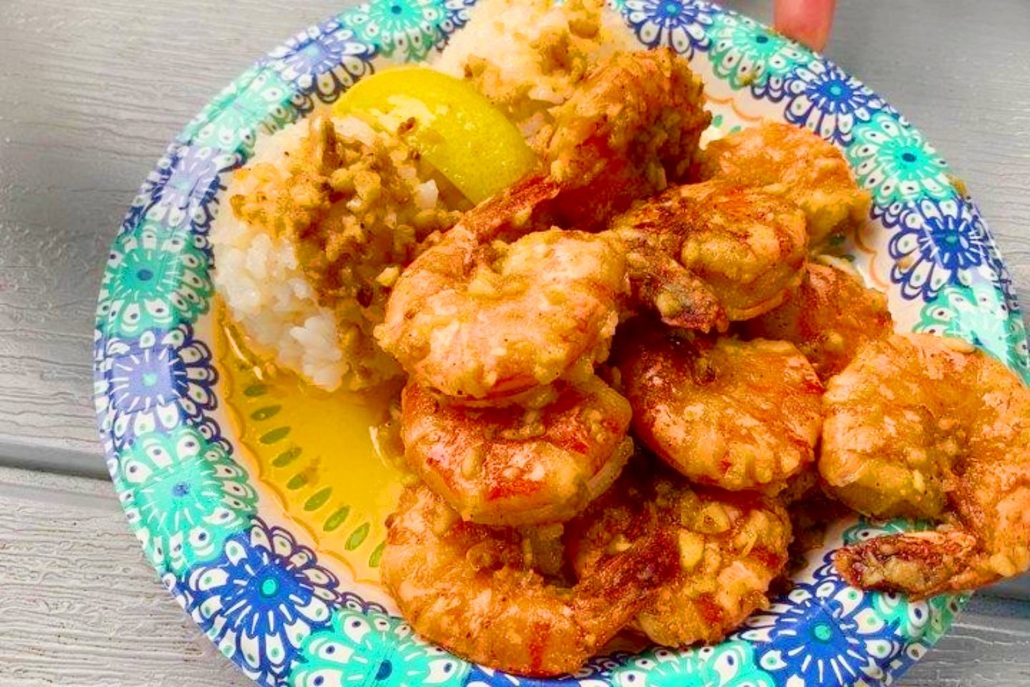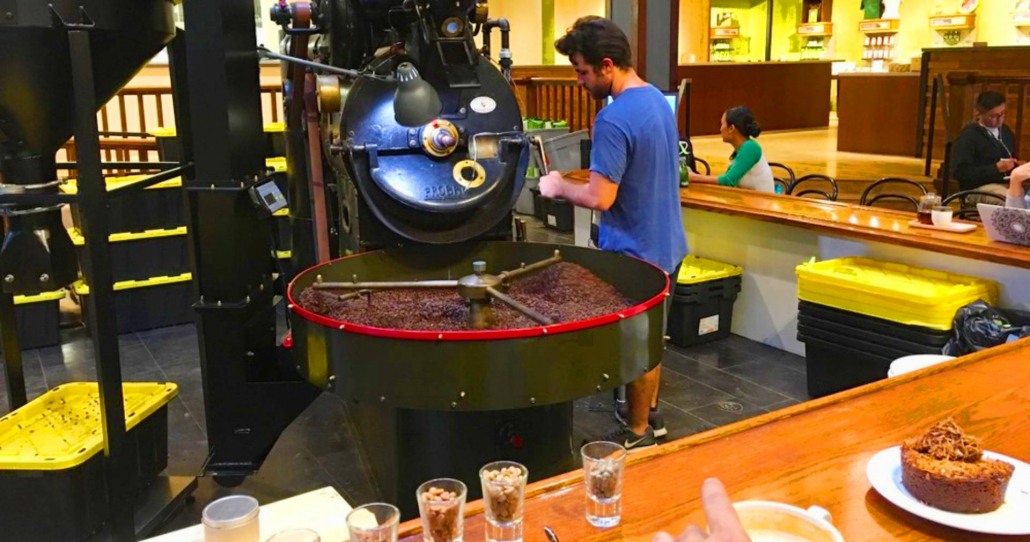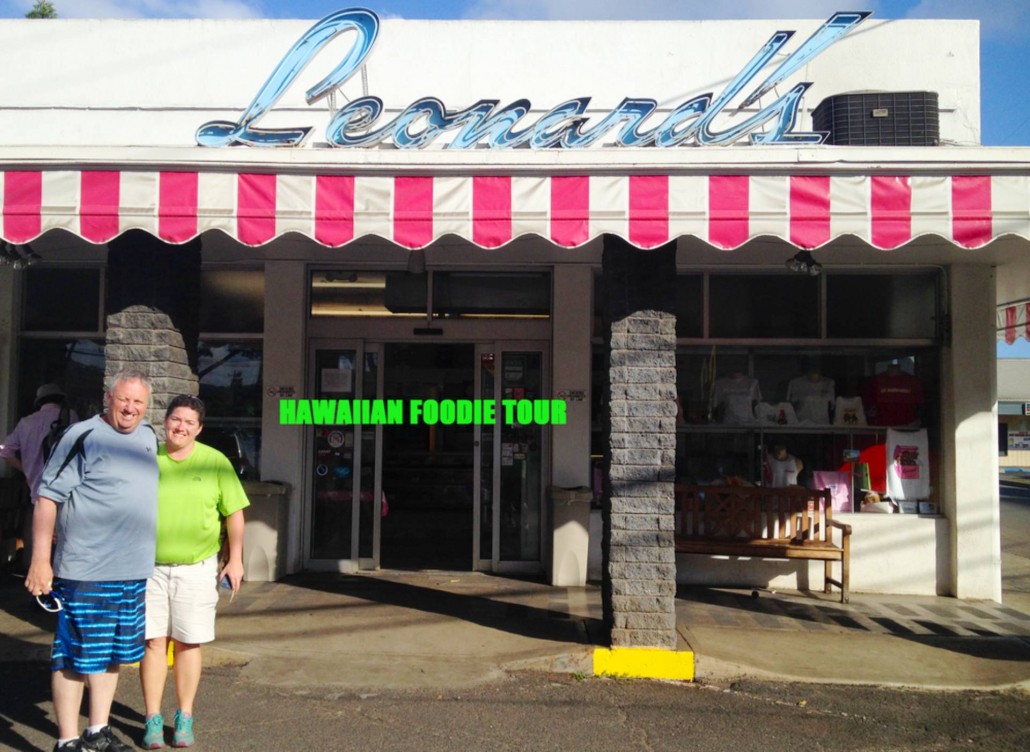 Hawaii is a foodie paradise, and there's no better way to experience the delicious side of the island than on our Tour de Foodie Bike Tour. We leave Waikiki's concrete jungle by bicycle with nature surrounding us. Multiple stops at local mom-and-pop restaurants will give you the chance to try new dishes and twists on come classics. You'll get a real taste of Hawaii infused with local details and history by our experienced guide. So come hungry and ready to explore the delicious side of paradise with us!
Frequently Asked Questions
Is this a strenuous ride?

No, this tour is approximately 7 miles on mostly flat terrain

What if I have special dietary needs?

Customization tour options are available. Be sure to notify your guide of any food sensitivities/allergies when booking this tour to ensure your safety and the best experience possible.​

Comfortable close-toed shoes and clothes that provide ease of movement.

Sunglasses, hat, your camera, and a sense of adventure!

Our crew has been fully trained in first aid and safety procedures. Guides carry VHF Radio, Emergency Position Indicating Radio beacon (EPIRB), Flares, First Aid Kit, Sea Rescue device