Go Hiking with a Guide on Big Island of Hawaii
Like all of the Hawaiian Islands, the Big Island is an outdoor enthusiast's dream. With a plethora of waterfalls, trails, and even the world's tallest mountain, it's no wonder that hiking is so popular here. And much like a Choose Your Own Adventure book, the hikes on the Big Island can take you through volcano craters to green sand beaches, or even towards the stars. Highlights include Kilauea'iki Trail through Hawaii Volcanoes National Park and the Pololu Valley hike with views of black sand beaches and dramatic cliffs faces.
Book a Big Island Hiking Tour
Big Island has a lot of different landscapes to explore. From tropical forest to lava fields, you have a choice of where you want to hike. Go birdwatching, find a waterfall, see the lava flows or a lava tube. There are lots of hiking trails that you can enjoy on a private tour too. Ask us about it.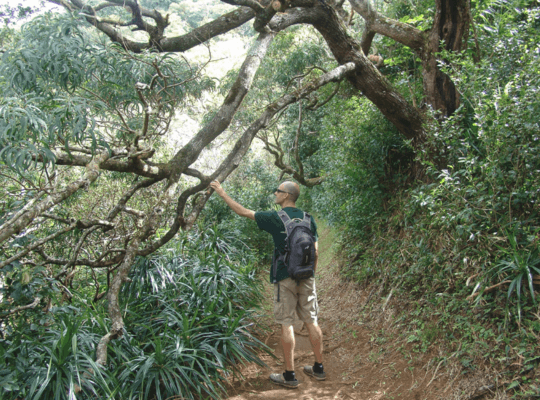 An Introduction To Hiking On Big Island
As hiking trails often vary in terms of maintenance, accessibility, and terrain, we always recommend hiking with a guided tour. In addition to being safer, guided tours are also educational, informative, and can be packaged with other outdoor experiences like bike rides and sightseeing.