What to Expect on Your Lanai Coastal Sail
If you're looking for an exciting way to experience Lana'i, look no further than the Lana'i Coastal Snorkel and Sail. This tour takes you on an exhilarating journey along the island's coast, giving you a chance to see some of its most beautiful scenery. What's more, you'll get to snorkel in the crystal-clear waters and sail on a traditional Polynesion double-hulled canoe. It's an unforgettable experience that will give you a taste of Hawai'i's rich history and culture. So if you're looking for an adventure, book your spot on the Lana'i Coastal Snorkel and Sail today!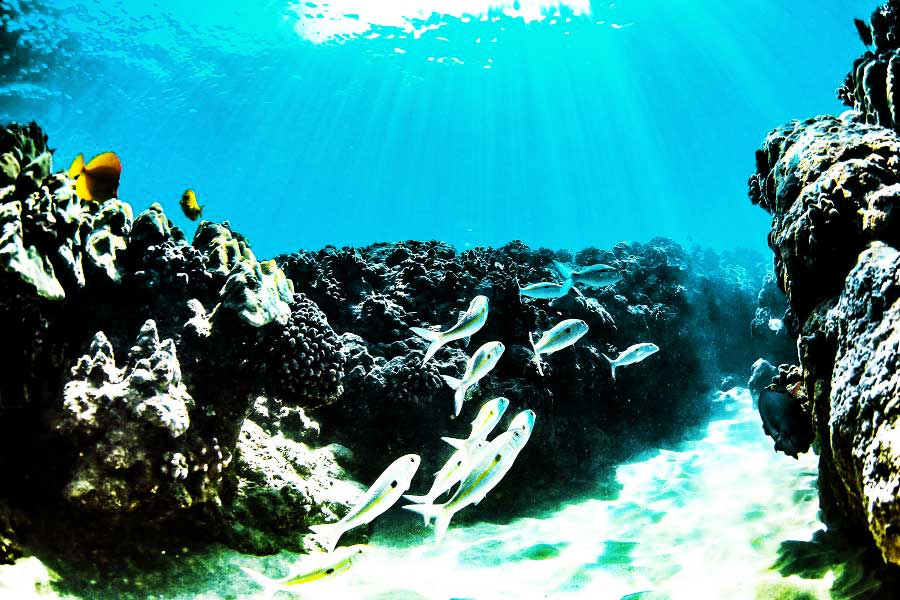 Lanai Coastal Sail Tour Details
Tour Highlights
5.5-hour Tour

Expert captain and crew

Delicious lunch and snacks

Complimentary beer, wine, and/or Mai Tais
Breathtaking views of Lanai's coastline

Opportunity to encounter Hawaiian green sea turtles, tropical fish, and dolphins

Snorkeling gear provided

Comfortable and spacious boat
Tour Description
Embark on an unforgettable Lanai coastal sailing experience as you explore the pristine waters and beautiful coastline of this Hawaiian island. Home to some of the most diverse marine life in the world, Lanai offers snorkelers and sailors alike a chance to encounter a variety of underwater creatures.
During your sail, keep an eye out for Hawaiian green sea turtles, tropical fish, and even the occasional dolphin. And afterwards, enjoy a delicious lunch on board as you soak in the stunning views of Lanai's coastline. Whether you're a seasoned sailor or a first-time snorkeler, the Lanai coastal sail is an experience you won't want to miss.
Price & Availability
5.5-Hour Lanai Coast Snorkel Sail With Meals From Kaanapali Beach
Adult

Age 18yrs+

$

195.00
Youth

Age 13-17yrs

$

155.00
Child

Age 3-12yrs

$

115.00
Infant

Age 0-2yrs

FREE
Itinerary
Check-in 15 minutes prior to departure.
Enjoy a continental breakfast as we make our way out to sea.
Snorkel either Kaunalu (Shark Fin) or Club Lanai.
Lunch: shoyu chicken, spring mix salad with Mom Coon's famous dressing, rice pilaf and soft Hawaiian sweet rolls.
The Return: guests 21+ may enjoy two complimentary adult bevarages.
What's Included
Snorkel equipment & flotation devices (required for safety reasons)
Safety-conscious, competent and friendly Crew who will provide personal attention to each guest, including snorkel instruction and lessons
On board fresh water showers
Sailing (year round) and Whale Watching (December – April)
Cinnamon rolls and fresh fruit breakfast, Captain Coon's Teriyaki Chicken lunch, ice cream dessert, sodas, water, and 2 adult beverages.
Non-alcoholic beverages and chilled filtered water
21+ yrs: two adult premium beverages on return sail
Complimentary reef-safe sunscreen if you forget to bring your own
Departure & Return
7:30 am – 1pm
5.5 hours (approximately)
Please plan to check-in 15 minutes prior to departure
Cancellation Policy
Any request for a refund prior to 72 hours is honored with a full cash refund.
In the event of cancellation or request change to your reservation, please note the following. Most Hawaii Tours & Activities originating from Oahu, there is no charge for date change or tour change based on tour availability.
No refunds issued for any tours within the 72 hour period, prior to the start of your tour.
Lanai Coastal Sail Tour Features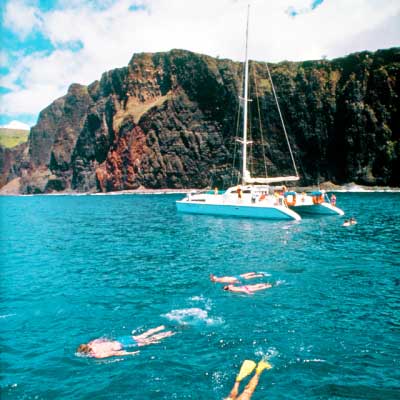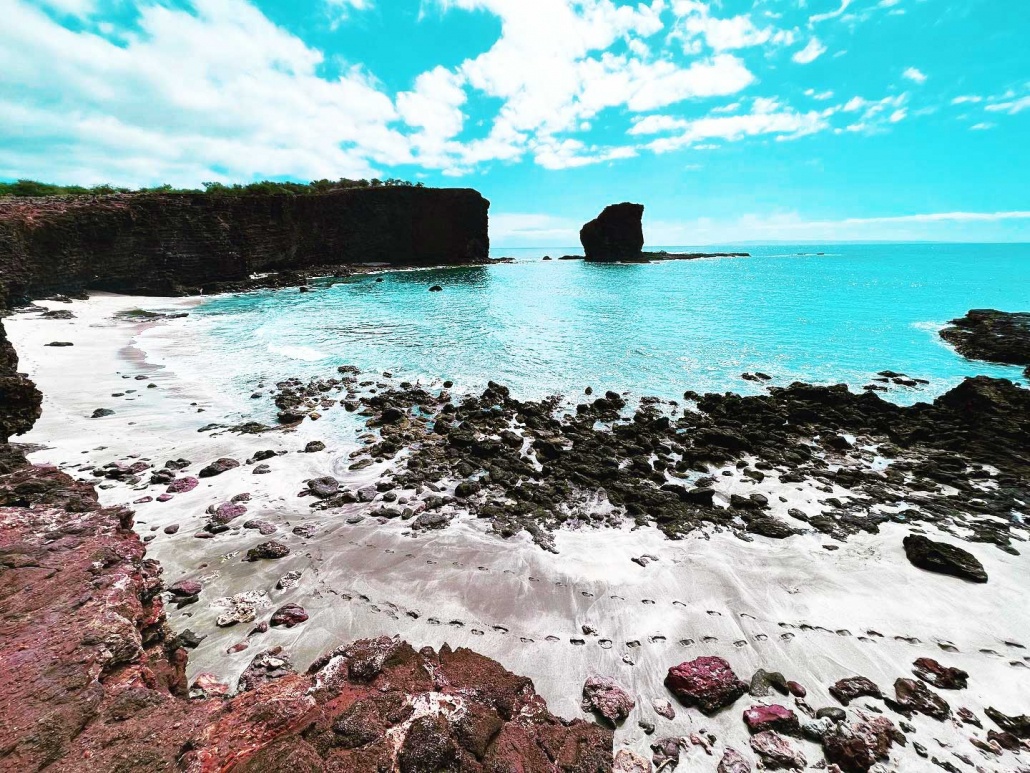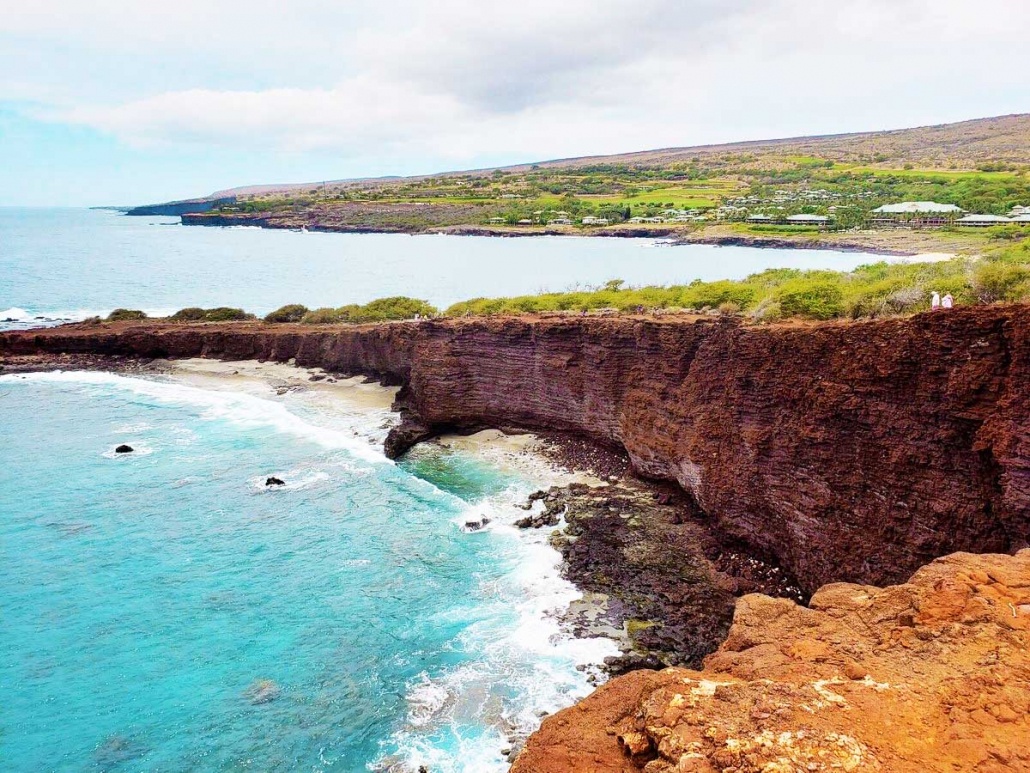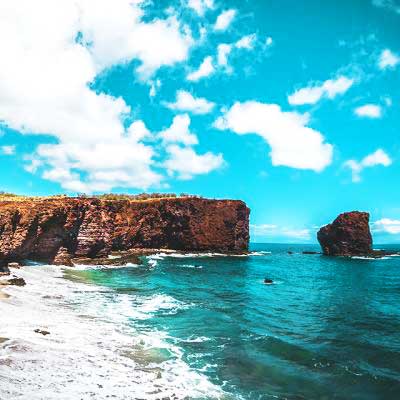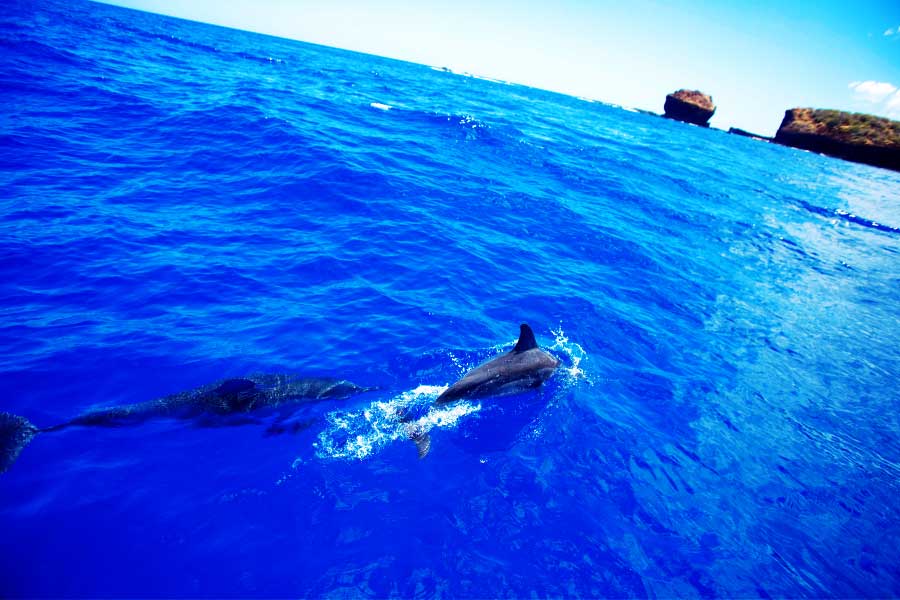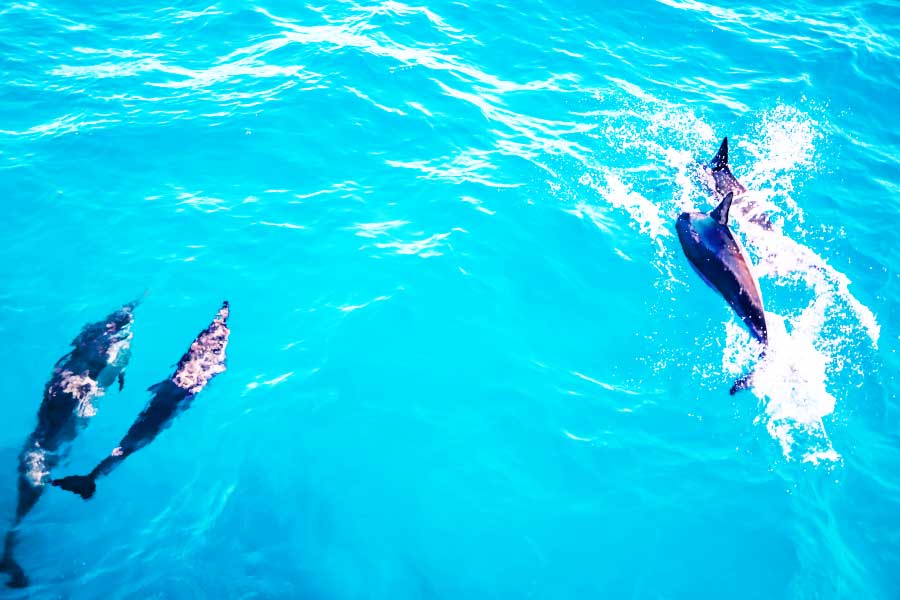 Lana'i Coastal Snorkel and Sail
The Lana'i Coastal Snorkel and Sail is an exciting way to experience Lana'i as the Ali`i, or royalty, did over two hundred years ago. Guests will enjoy a scenic catamaran ride along Lana'i's beautiful coastline before anchoring, where they can snorkel among colorful fish and coral reefs. After exploring the underwater world, guests can relax on the deck of the catamaran and enjoy views of the coastline and nearby Maui. The Lana'i Coastal Snorkel and Sail is a great way to learn about the history and culture of Lana'i while enjoying its natural beauty.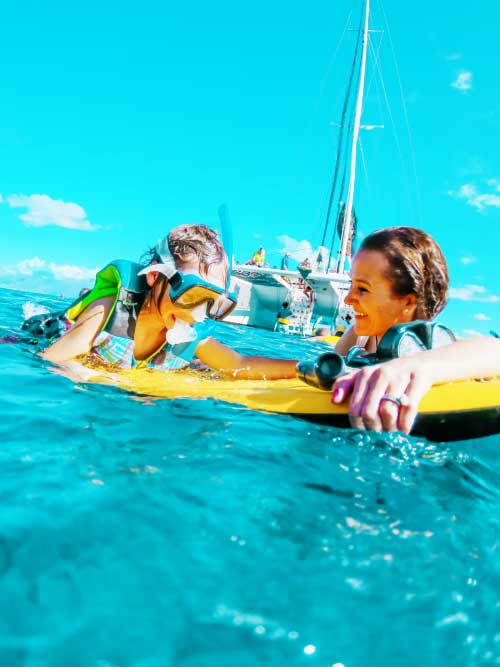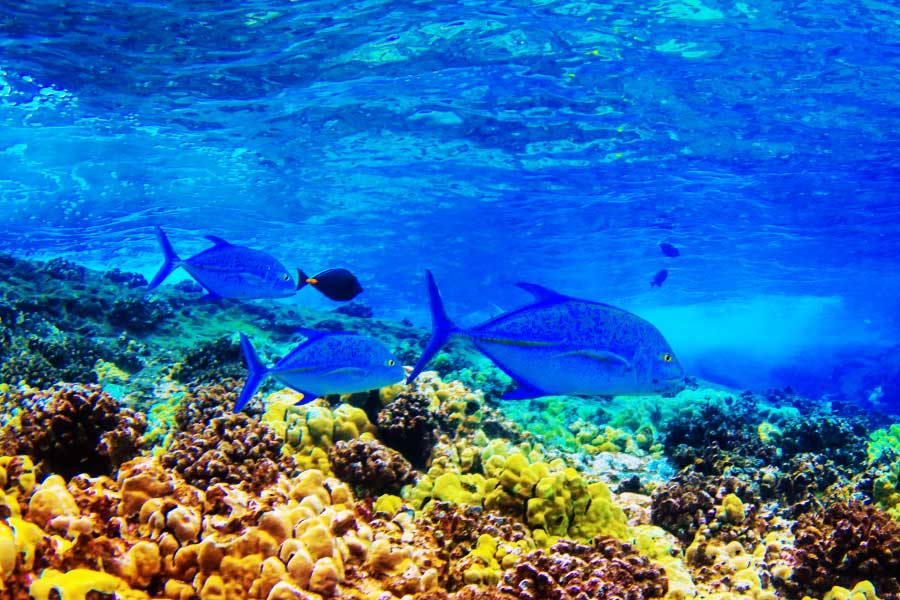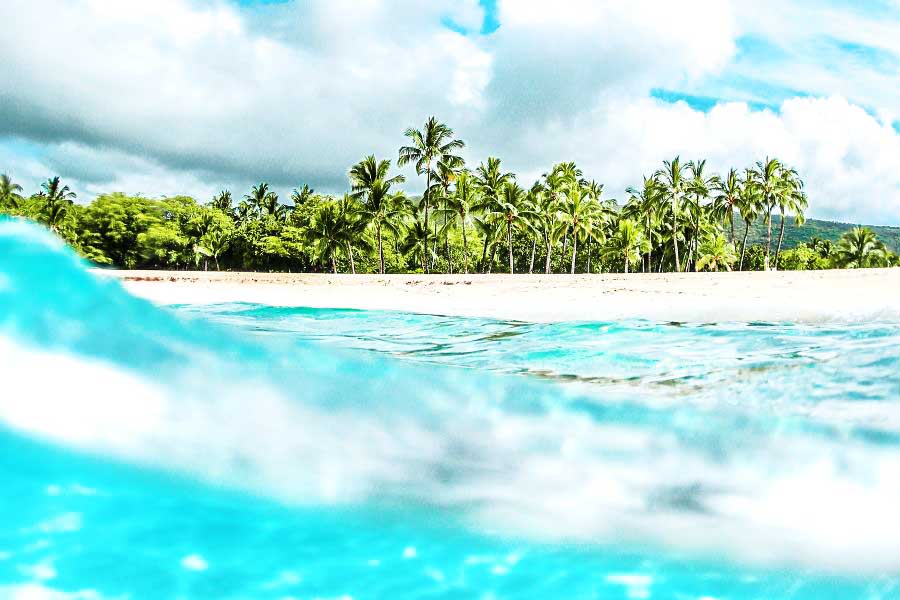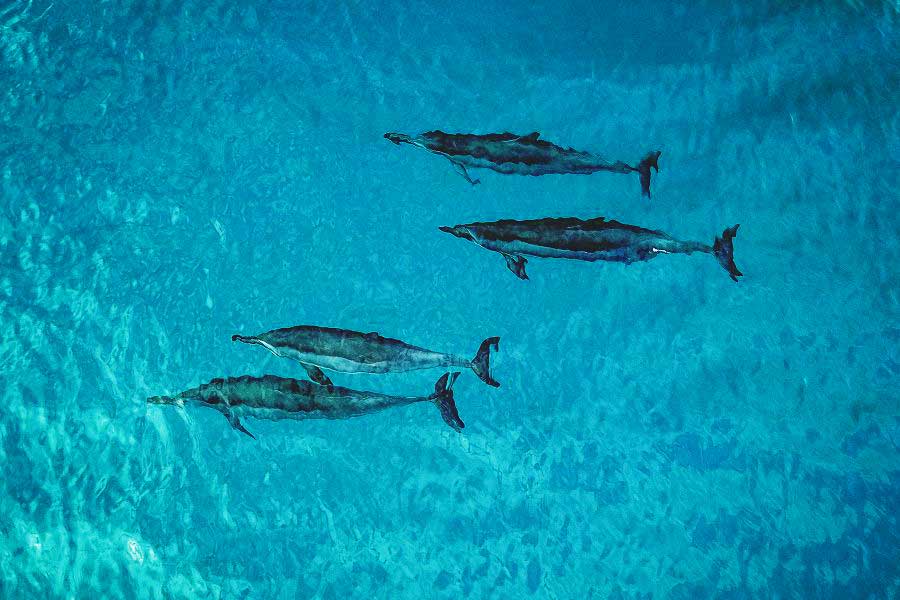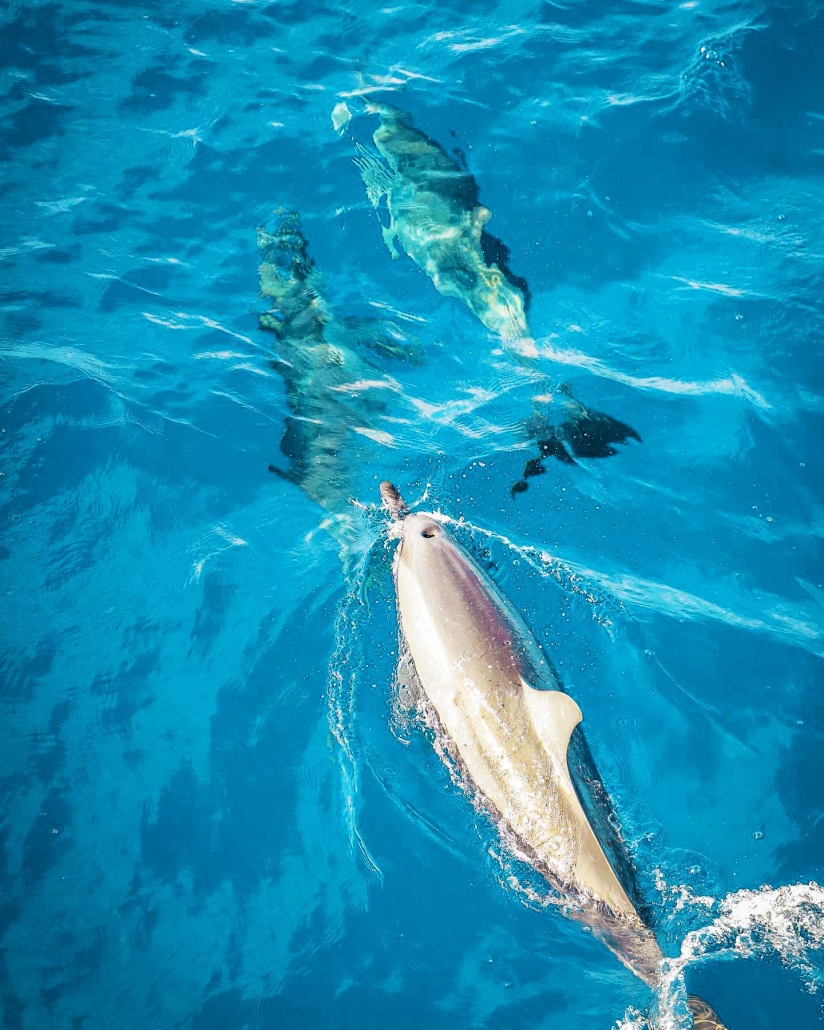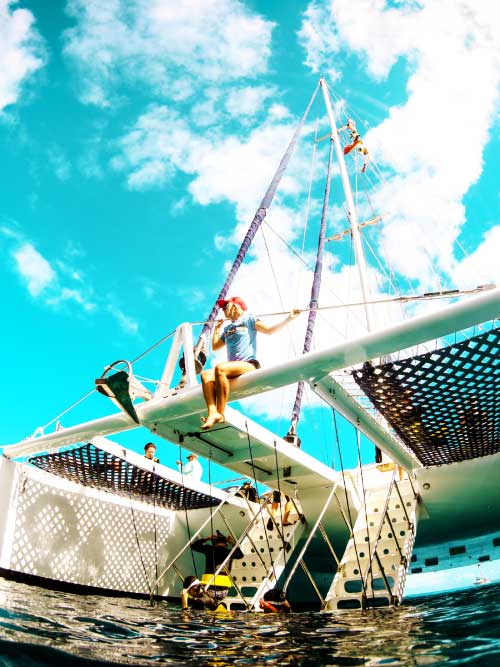 On most days, we will explore the sea cliffs of Kaunalu. Kaunalu is the royal summer home of King Kamehameha the Great and this area boasts some of the best snorkeling in the world. Our Crew will be happy to share the rich history of this area throughout the day. On days where Kaunalu is not snorkelable, we will explore Club Lanai. This area has a large thriving reef where we often find sea turtles, an abundance of fish, and manta rays! Club Lanai is a great place to explore the underwater world and learn about the different species that call this place home.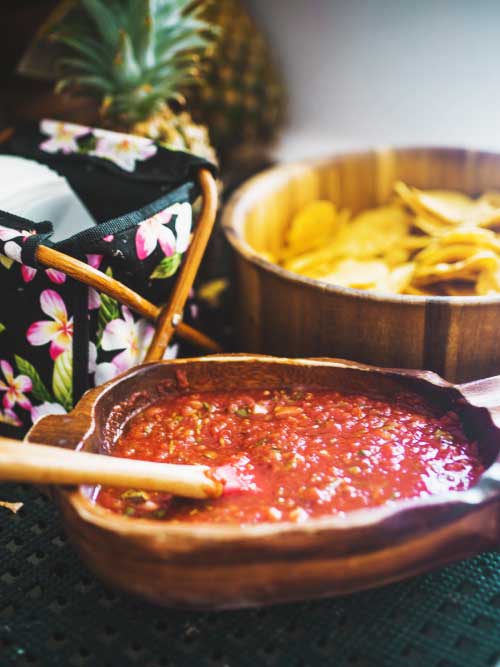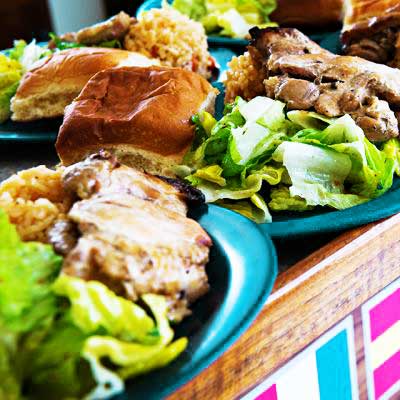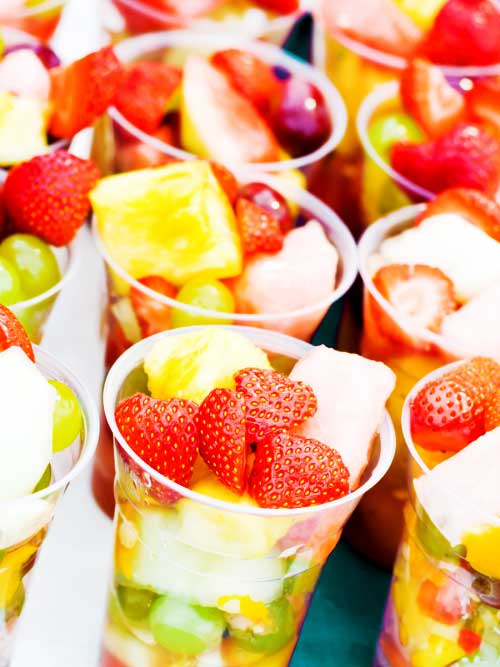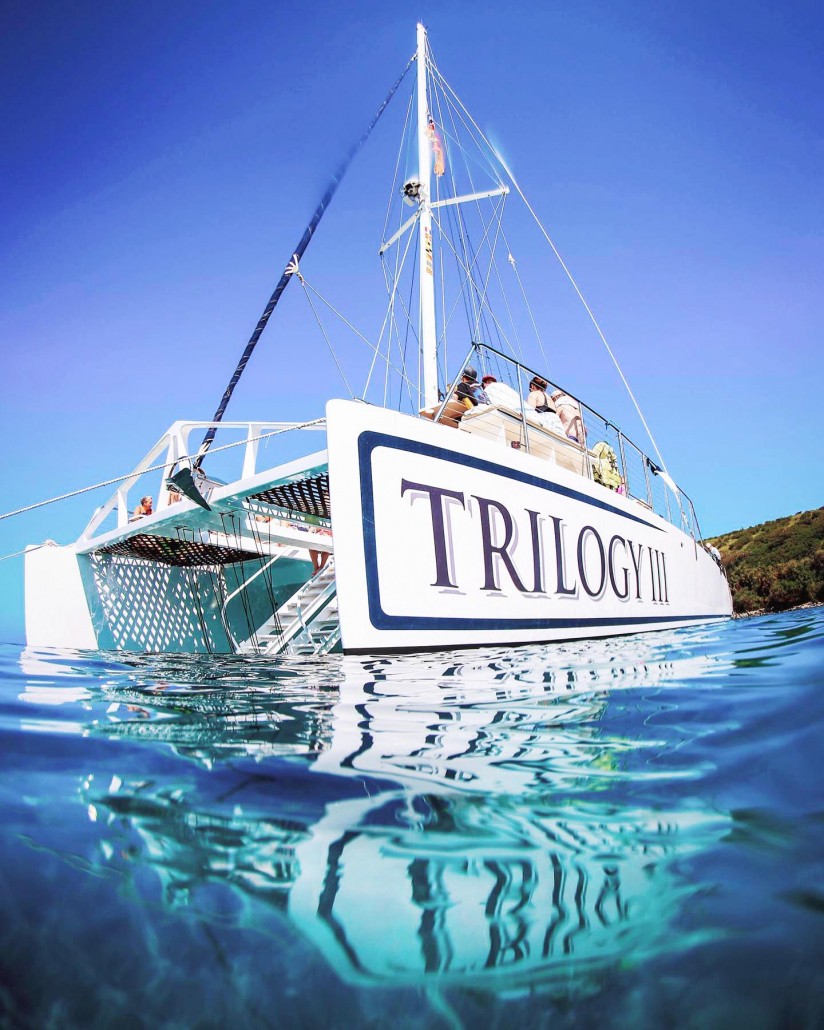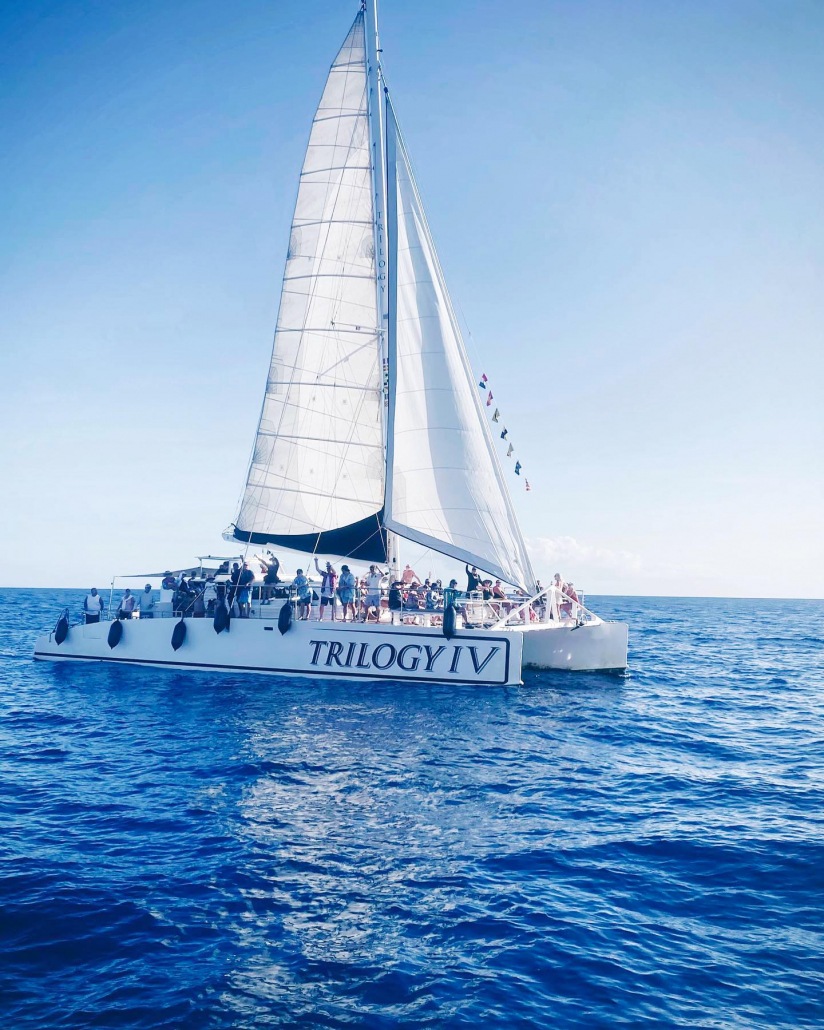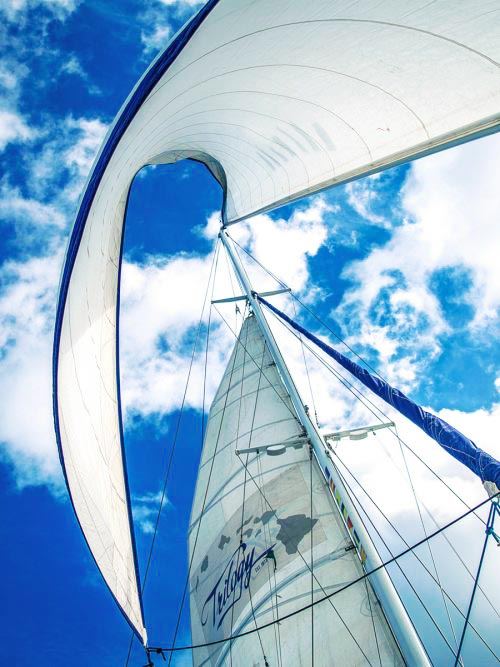 The best way to start your day is with a delicious breakfast, and our tour does not disappoint. Our continental breakfast features Mom Coon's 4th generation cinnamon rolls, which are sure to tantalize your taste buds. The rolls are served with a chilled tropical fruit cup and your choice of beverage, including Kona coffee, hot tea, hot cocoa, POG or pineapple juice. For lunch, you'll enjoy our savory shoyu chicken, spring mix salad with Mom Coon's famous dressing, rice pilaf and soft Hawaiian sweet rolls. Our food is always served fresh and hot–we don't do buffet lines or paper plates aboard our first-class boats! So come join us for a fun-filled day of sightseeing and good eats!
Frequently Asked Questions
Bring your swimsuit, a towel, sun protection, and a light jacket/cover-up.

A complimentary continental breakfast and hot-plate lunch are included with this tour.

What is the minimum age requirement?

Guests of all ages are required on board. Infants (0-2 years old) may ride for free. See Pricing & Availability for more details.